It's here!  Oat Flour Muffins: Gluten Free Baking The Simple Way is available on Amazon.
I wrote this book because gluten free baking can be hard.  It can be expensive.  It can be intimidating.  But it doesn't have to be.
I remember when we first discovered that Hannah (and later Elizabeth) had a gluten intolerance.  I thought, "What in the world are we going to eat?"  We managed to get around that hurdle by finding gluten free main dishes, soups, and occasional packaged treats that we could eat, but something was missing: baked goods.
I wanted to find a way to still enjoy those baked goods like pancakes and muffins and brownies, but I wanted to be able to make them myself without a whole bunch of new ingredients and strange thickeners and flours that I didn't understand.  I started by modifying recipes I found online, like these Peanut Butter Banana Muffins.  I moved on to revamping one of my mom's recipes, Pumpkin Chocolate Chip Muffins, and those turned out really tasty!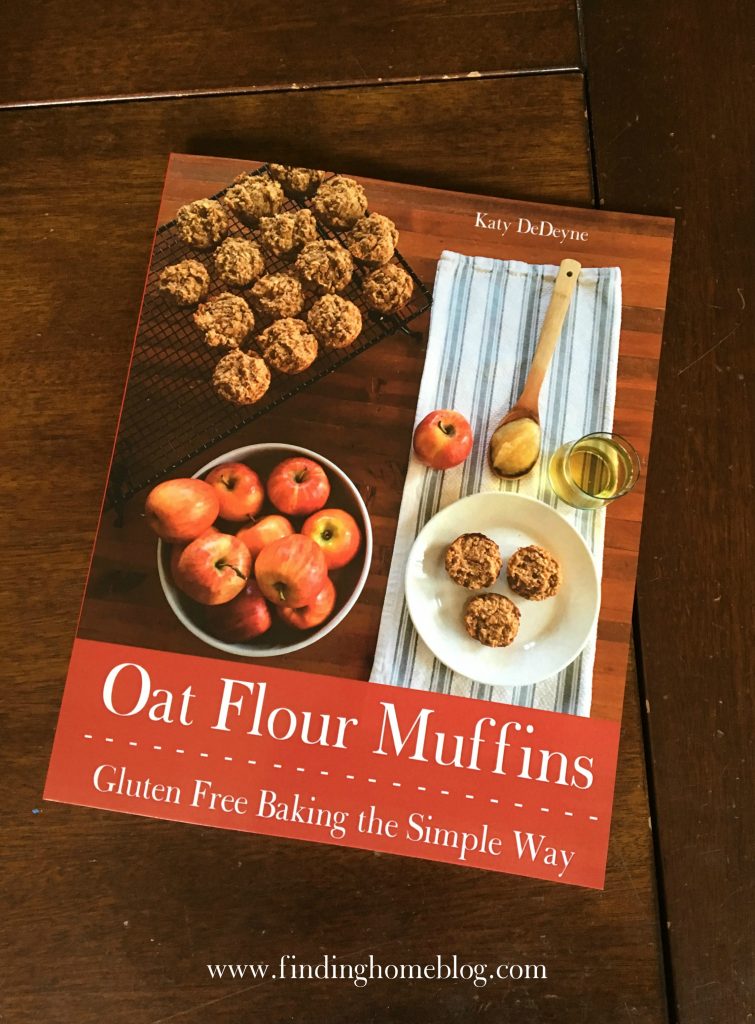 Over the past year or so, I've come up with 15 recipes.  These recipes have been tested by family and friends, as well as a special group of Finding Home Recipe Testers.  In Oat Flour Muffins, you'll find:
Basic Oatmeal Muffins
Carrot Apple Muffins
Chocolate Zucchini Muffins
Cinnamon Banana Bread Muffins
Double Chocolate Chip Muffins
Lemon Blueberry Muffins
Lemon Poppyseed Muffins
Maple Cinnamon Pear Muffins
Mint Snowtop Cookie Muffins
Oatmeal Raisin Cookie Muffins
Perfectly Peach Muffins
Peanut Butter Chocolate Banana Muffins
Peanut Butter Chocolate Chip Muffins
Pumpkin Chocolate Chip Muffins
Triple Apple Muffins
Finding a brand of gluten free flour that you like can take time.  Buying several kinds of flours and thickeners can add up quickly, and if you're trying them out for the first time, experimenting can get expensive.  But with the recipes in Oat Flour Muffins, you're using ingredients you're likely already used to: oats, butter, sugar.  Cinnamon, vanilla, fruit.  My goal is to help you enjoy the home-baked muffins you love without the complicated ingredients list.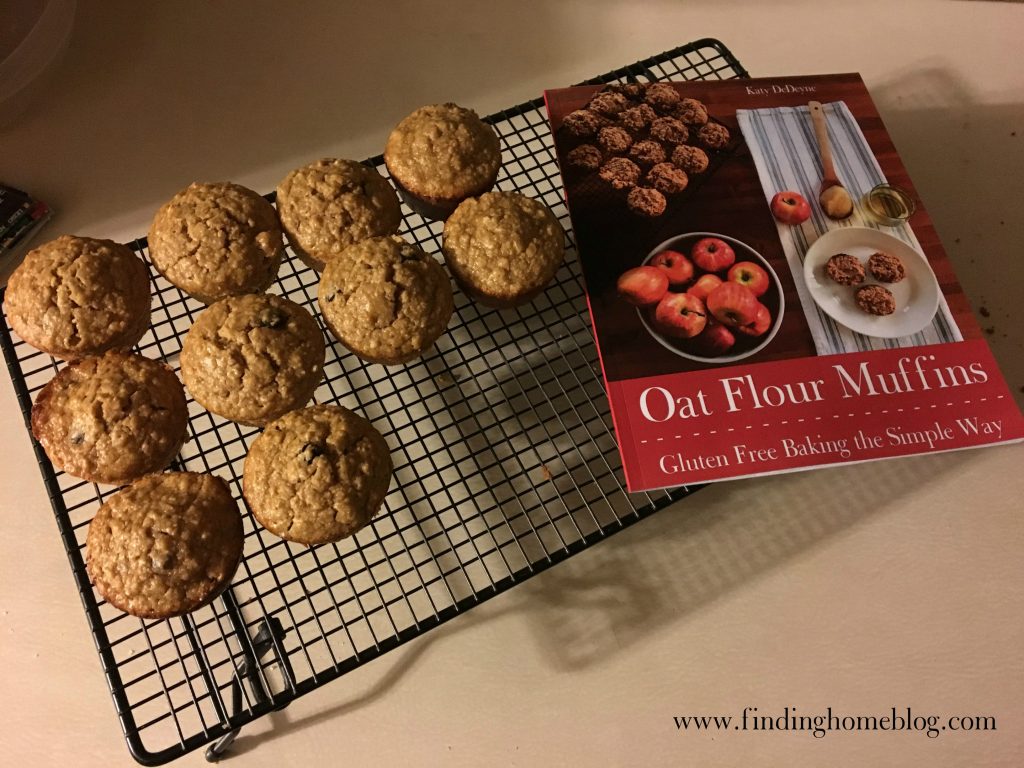 To get your copy of Oat Flour Muffins, head over to Amazon.  Bonus! From September 12-16, you can get your copy absolutely free!
Disclosure: Some of the links in this post are affiliate links.  If you make a purchase through these links, I receive a bit of a commission at no additional charge to you.  Thank you for your support!
---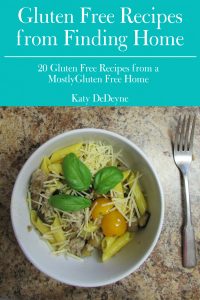 Want more yummy gluten free recipes?  Sign up below to receive Gluten Free Recipes from Finding Home absolutely free!