Hard boiled eggs are one of those things I don't really think to make very often, but when I do, I'm reminded how easy they are!  They're a great source of protein, and you can eat them as part of a meal or for a quick snack.  They're also one of three foods my two-year-old has determined she doesn't like, along with cooked mushrooms and Lucky Charms cereal (what? she's weird), but that's beside the point – she'll come around.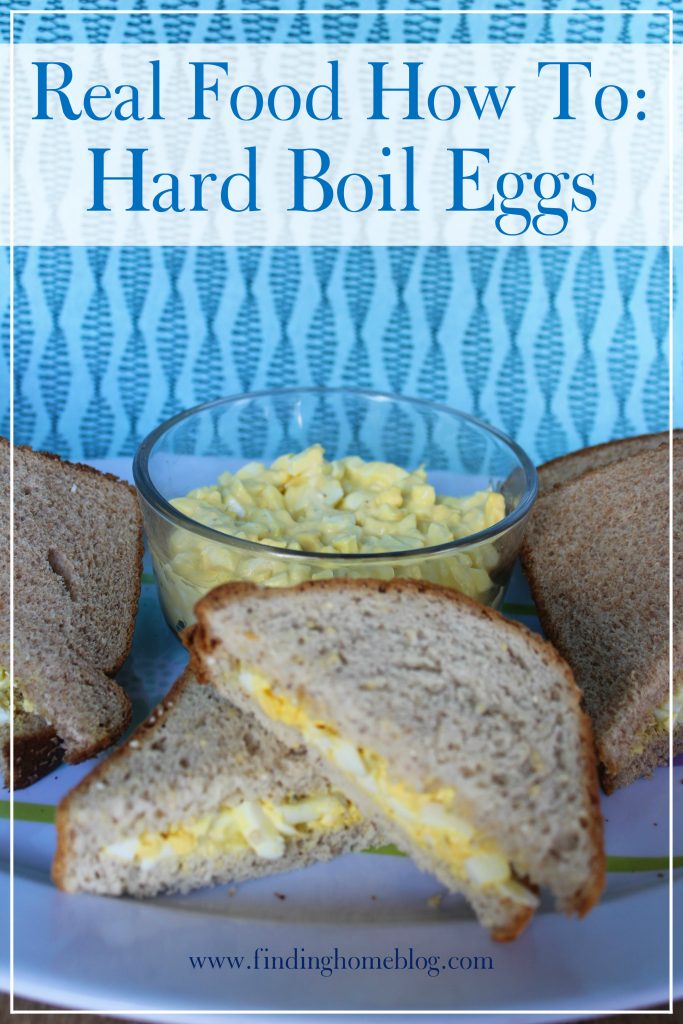 To hard boil eggs, start by gently placing your raw eggs in a pot, and cover with cold water.  You want the eggs and the water to start out the same temperature and then warm up together, so don't try to shave time off by using warm water – it's not worth it!  Cover the eggs plus another inch or two.
Heat the water to boiling, and once you've got a roiling boil, set a timer for 12 minutes.  When the timer beeps, remove the eggs from the stovetop and immediately run under cold water.  For eggs that peel easily, some people swear by an ice bath, some people add different things to the water, but this is what I do.  I put the pot in the sink and let the cold water run over the eggs for a minute or two.  Then I shut the water off and let the eggs sit in the cold water for about 10 minutes.  For the most part, they peel easily.
When peeling eggs, you want to crack the shell, then peel.  If you can find the little filmy membrane between the shell and the cooked egg, you're golden – start peeling that and the shell will slide right off.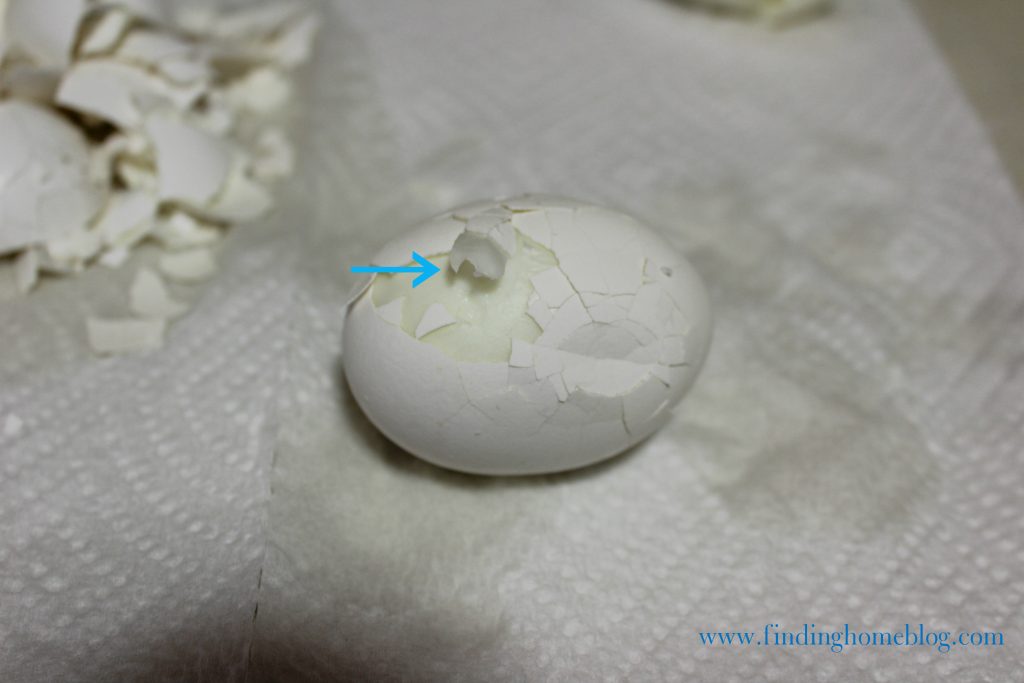 Once your eggs are peeled, it's food time!  Here's one yummy way to use those hard boiled eggs.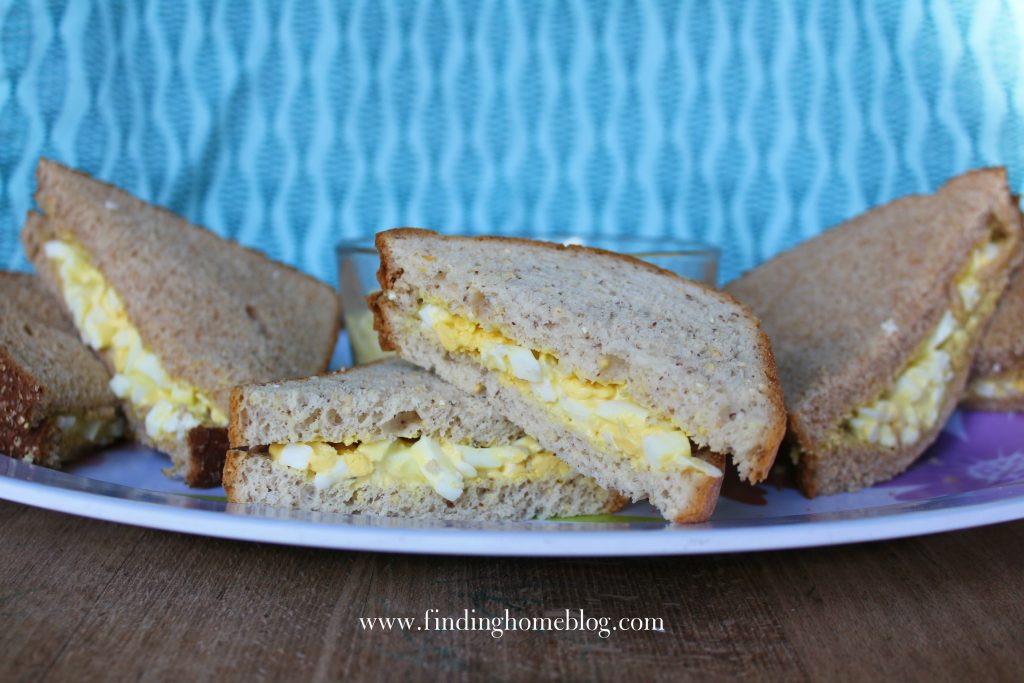 Mom's Egg Salad
Makes 2-3 sandwiches
Ingredients:
3 hard boiled eggs
2 Tbsp. mayonnaise
1 Tbsp. mustard
salt and pepper
4-6 slices of bread
Directions:
Use an egg slicer to chop up your eggs.  Add mayo, mustard, and a sprinkle of salt and pepper and stir to combine (I totally don't measure these, and just squeeze some into the bowl until it looks right, but I measured it just for you all who need exact measurements).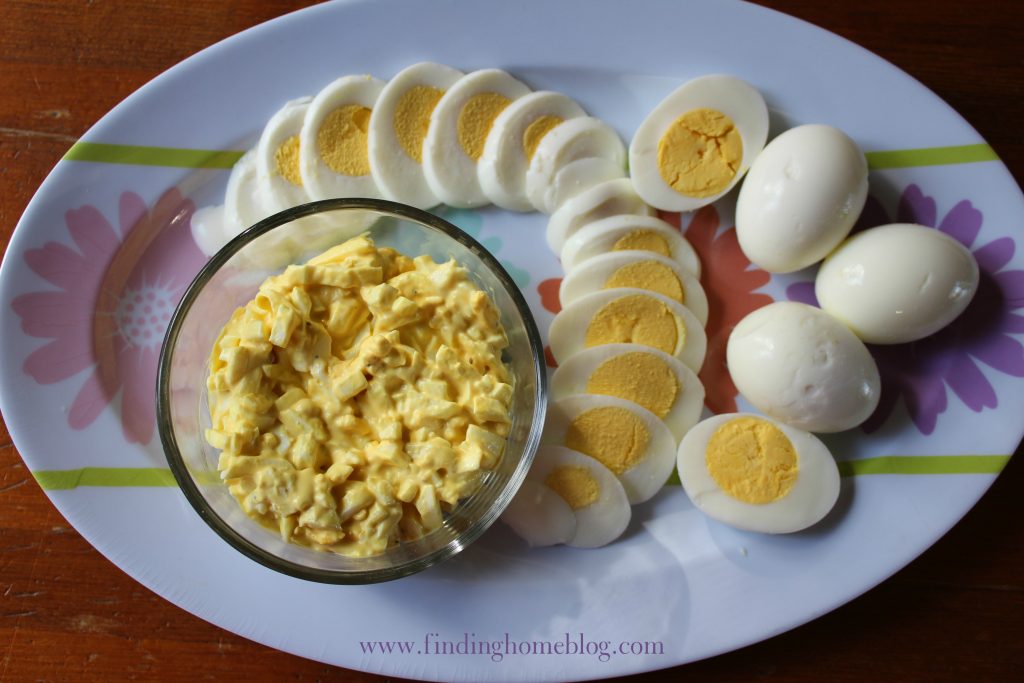 Spread on 2-3 slices of bread and top with remaining bread.  You can get 2-3 sandwiches out of one batch, depending on how thick you like your egg salad sandwich.  You can also eat this with crackers, in a big lettuce leaf, or just with a spoon!  It's delicious any way.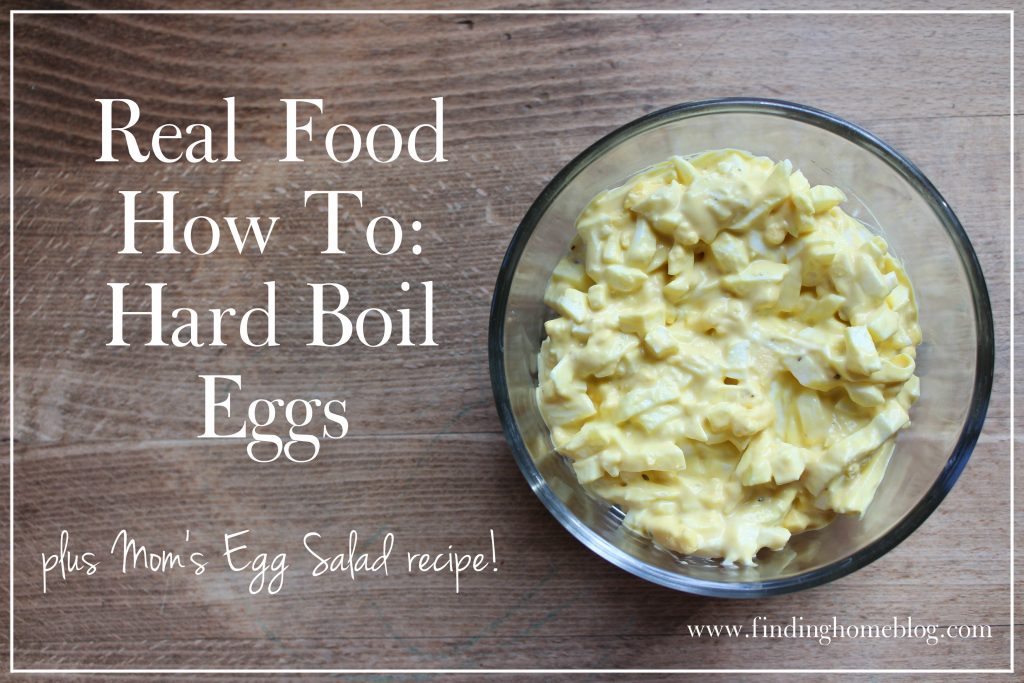 This is called "Mom's Egg Salad" because this is how I always remember my mom making it, from boiling for 12 minutes to peeling the eggs on a paper towel so we could just wrap up the shells and throw them away.  And whether it's because we always ate a ton of it after dyeing Easter eggs, or just because eggs go on sale this time of year, spring always makes me think of hard boiling eggs and making a few egg salad sandwiches.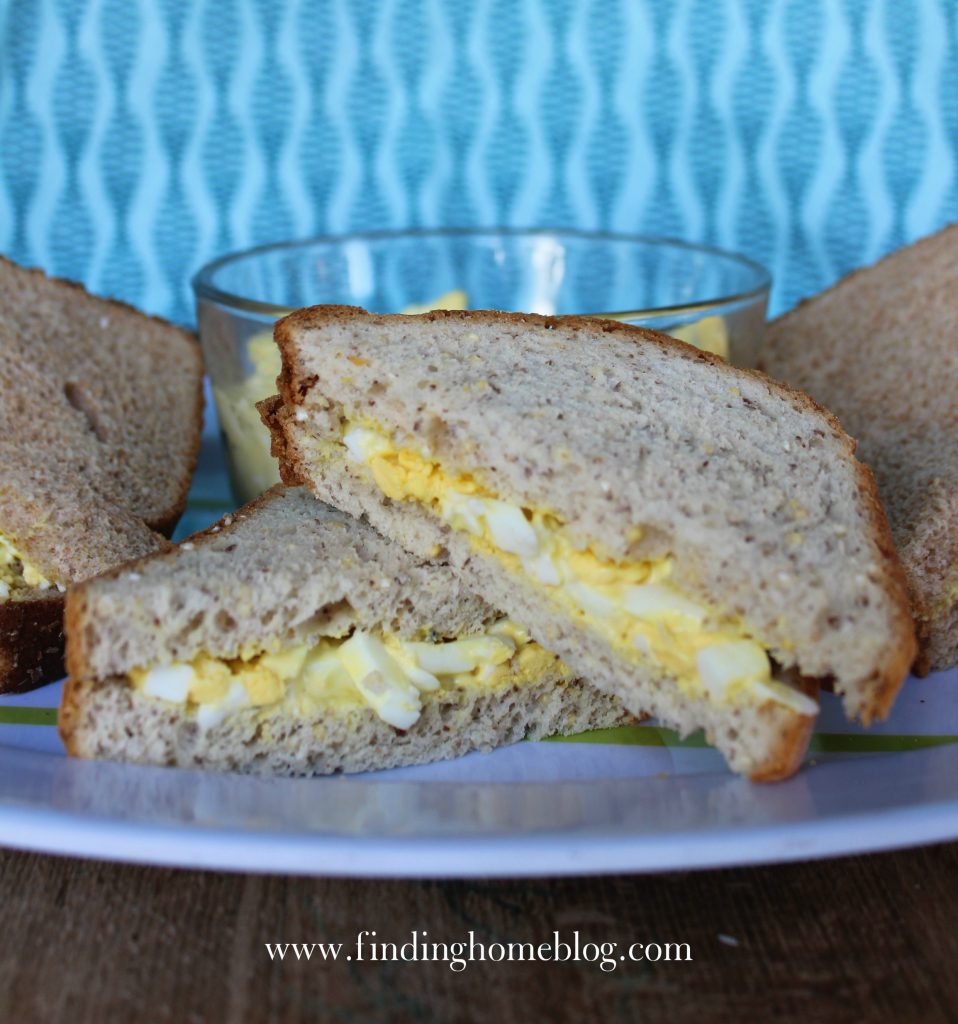 Disclosure: Some of the links in this post are affiliate links.  If you make a purchase through these links, I receive a bit of a commission at no additional charge to you. Thank you for your support!