One of the hardest parts about doing our Whole 30 last year wasn't drinking black coffee.  It wasn't giving up sugar.  It wasn't finding enough food to eat.
It was figuring out a compliant salad dressing.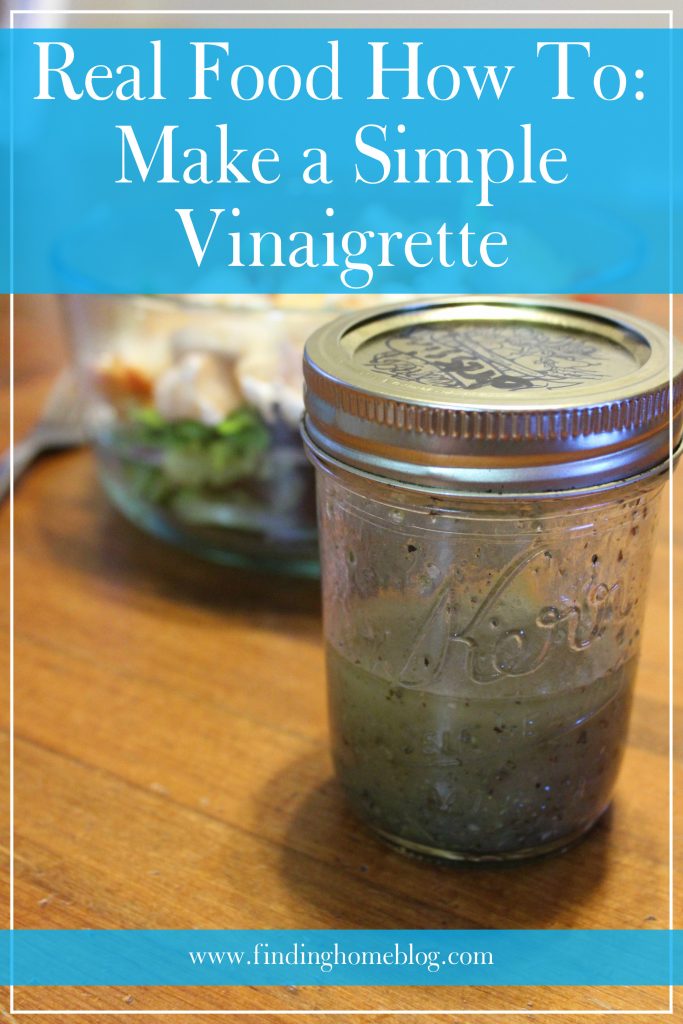 One of the easiest salad dressings to make when you're trying to eliminate a lot of potential problem ingredients (or eat a special diet, like a Whole 30), is a simple vinaigrette.  A vinaigrette is a mixture of oil, vinegar, and seasoning, in the correct proportion.
A traditional vinaigrette uses vinegar as the acid, but lemon juice, apple cider vinegar, or other vinegars would work as well.  And there are debates over the correct proportion of vinegar to oil.  Most common is 1:3, but 1:2 or 1:4 also work well, depending on the flavors you're trying to create.
For the Italian Vinaigrette below, I went with 1:2.  If you feel like that flavor is too strong, you can always add more olive oil (2 more Tbsp.) to bring it to a 1:3 ratio, and it will be a milder flavor.  I like my salad dressings to have some pow!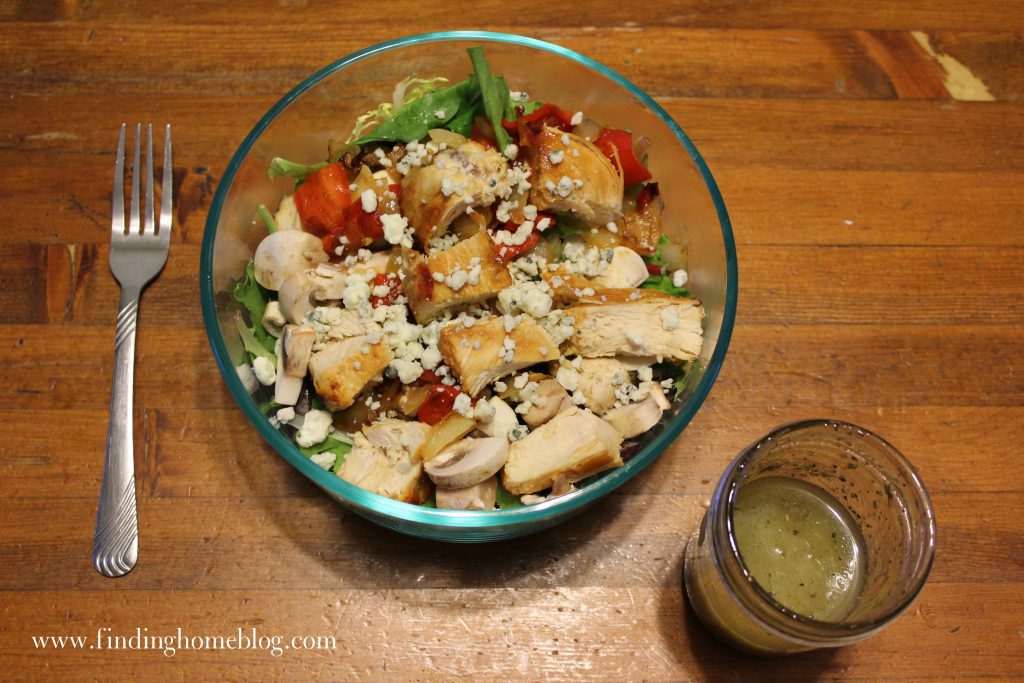 Italian Vinaigrette
Makes 3-4 servings
Ingredients:
2 Tbsp. white vinegar
4 Tbsp. extra virgin olive oil
1 tsp. Italian seasoning
½ tsp. garlic powder
½ tsp. salt
¼ tsp. pepper
Directions:
Add all ingredients to small mason jar.  Close lid and shake to combine.  Alternatively, add to small bowl and whisk together.  Store extra vinaigrette in refrigerator for 1-2 days*.
*The oil may harden in the refrigerator – if it does, just set the vinaigrette on the counter for a few minutes to warm to room temperature. Shake well to combine again.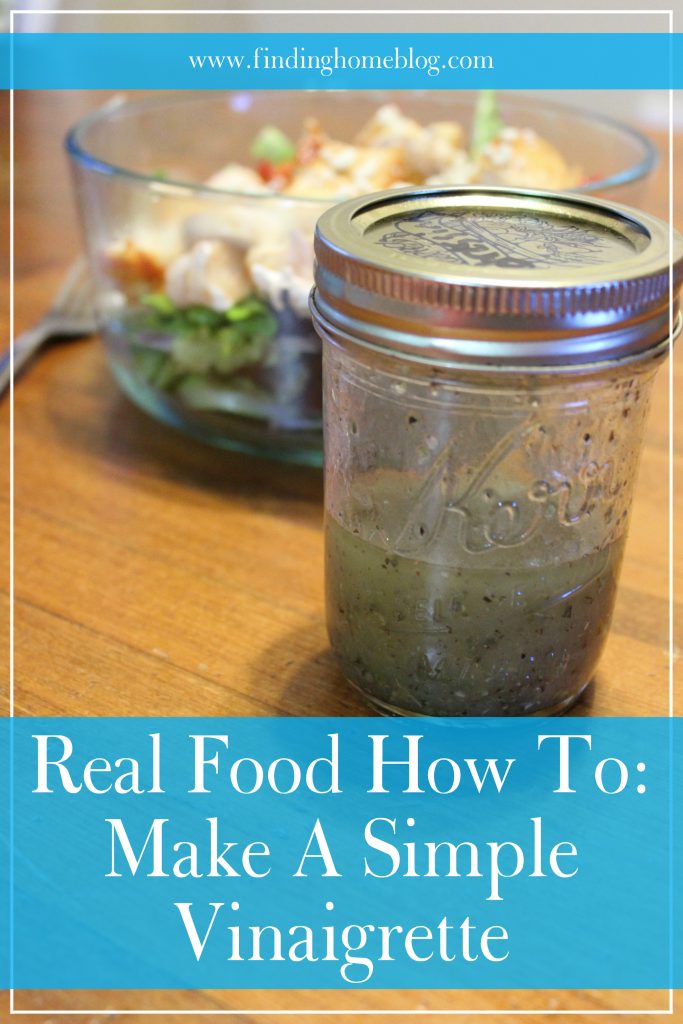 Have you ever made your own salad dressing?  It's really easy!