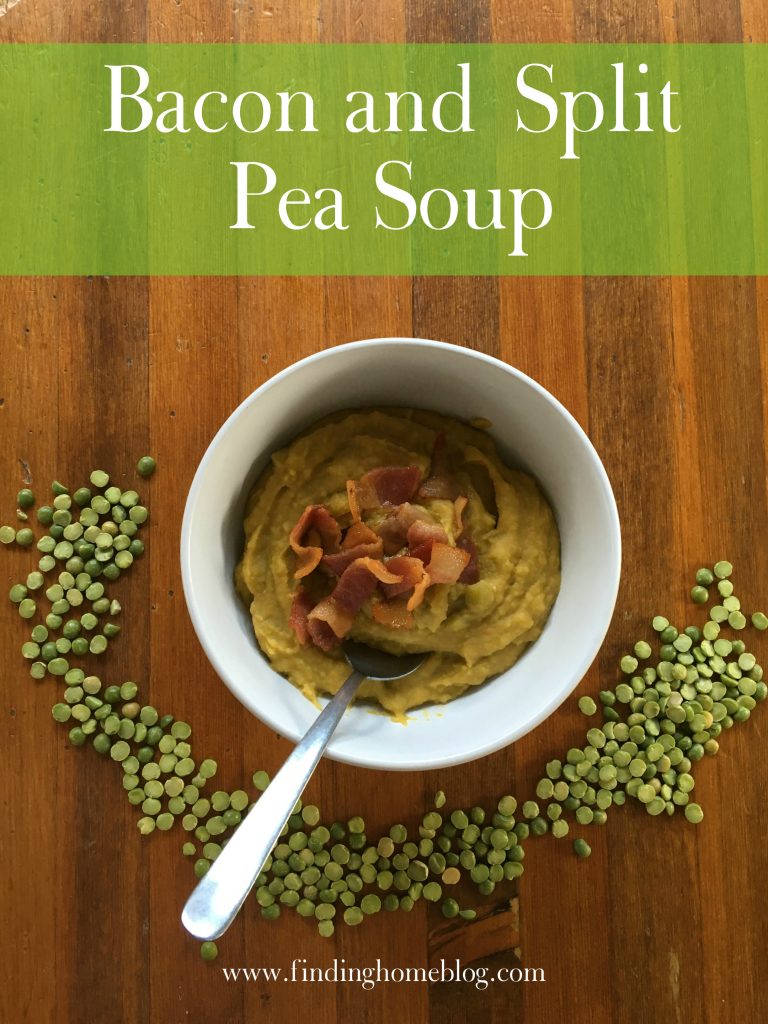 Ingredients:
1/2 lb. bacon
3 carrots, chopped
3 celery stalks, chopped
1 onion, chopped
3 garlic cloves, chopped
5 cups vegetable or chicken broth
2 cups split peas (about 12oz.)
1 tsp. salt (if using homemade broth)
Directions:
In large pot, cook bacon to desired crispiness.  Remove to a paper towel lined plate with a slotted spoon, leaving bacon grease in the pot.  Add carrots, celery, and onion to the bacon grease and saute until slightly soft, about 5 minutes.  Add garlic and cook for 1 more minute until fragrant.  Add remaining ingredients.  Heat to a boil, then lower to medium low heat and simmer for 25-30 minutes, until peas are tender.
Blend with an immersion blender.  Add additional broth or a bit of milk to thin if necessary.  Ladle into bowls, and top each serving with crumbled bacon.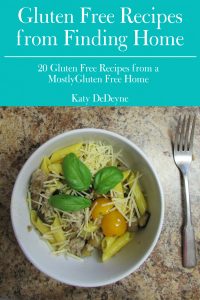 Want more yummy recipes?  Sign up below to get your copy of Gluten Free Recipes From Finding Home: 20 Gluten Free Recipes From A Mostly Gluten Free Home.