I don't know about you, but I don't always want to cook during summer. Not only is it super hot out, but I generally have other things going on. (Yes, even this year with mostly staying at home).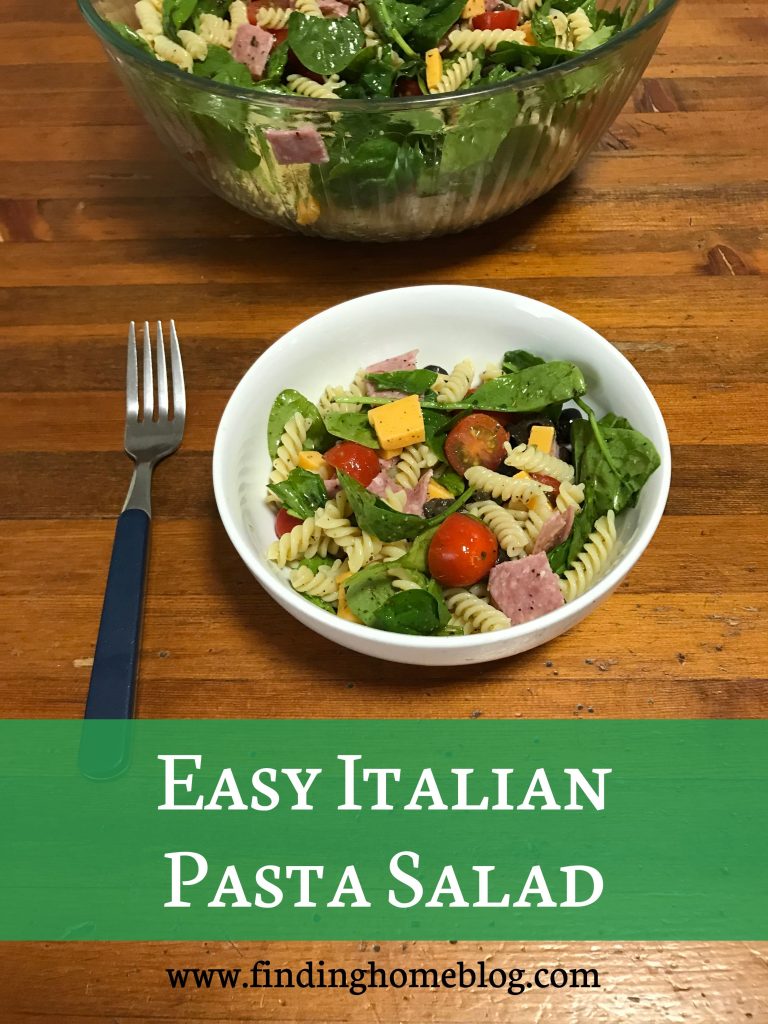 Pasta salad is one of those underrated lunch ideas that you forget about, until you go to a cookout or picnic and see that someone brought some for a side dish. You eat it, enjoy it, and then forget about it. But I think it's worth remembering for the everyday, not just for a special occasion.
Easy Italian Pasta Salad
Serves 3-4 main dishes or 6-8 sides

Ingredients:
8 oz small pasta, cooked and drained (I used gluten free rotini)
3 oz. salami, chopped (about 6 round slices)
2 oz. cheddar cheese, cubed
small can sliced black olives, drained
2 cups spinach, roughly torn into smaller pieces
1/2 pint of cherry tomatoes, halved
Italian vinaigrette dressing:
2 Tbsp. vinegar
4 Tbsp. extra virgin olive oil
1 tsp. Italian seasoning
1/2 tsp. garlic powder
1/2 tsp. salt
1/4 tsp. pepper
Directions: Toss all salad ingredients in a large bowl. In a small mason jar, combine all dressing ingredients. Close the jar and shake to mix. Pour over salad and stir to coat. Serve immediately or refrigerate up to 3 days.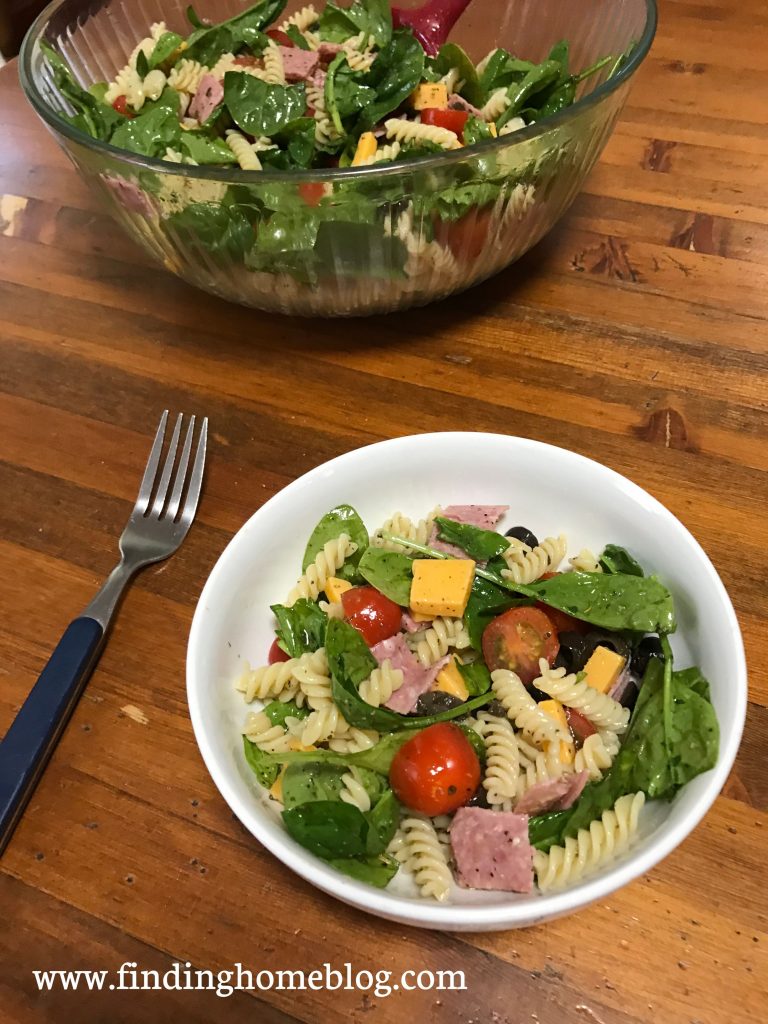 Pasta salad only takes a few minutes to put together, and then it can hold in your fridge for a few days. So you can make it ahead of time and enjoy a meal off from cooking later on (or make a big batch and have it a few days in a row!).
Don't wait until your next picnic to try this one out.