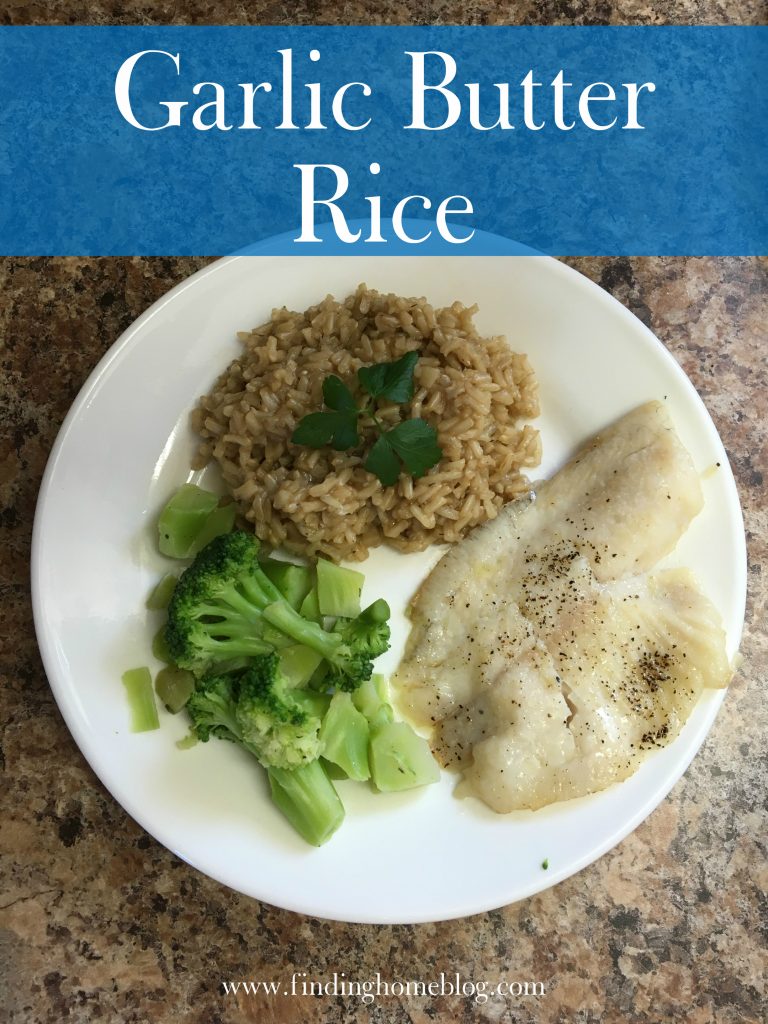 This is a quick and easy side dish that pairs well with many flavors.  With a simple list of ingredients, it comes together quickly to fill out the meal!
Ingredients:
2/3 cup dry brown rice
3 cups chicken broth
2-3 cups water
3 garlic cloves, minced
2 Tbsp. unsalted butter
1 tsp. salt (optional)
Combine rice, broth, 2 cups water, and garlic cloves in large pot.  If using homemade chicken broth, add 1 tsp. salt.  Cook as directed on rice package, adding additional water if needed.  Once rice is tender, remove from heat and let stand for 5-10 minutes to soak up any remaining liquid.  Add butter and stir to mix in.  Serves 4.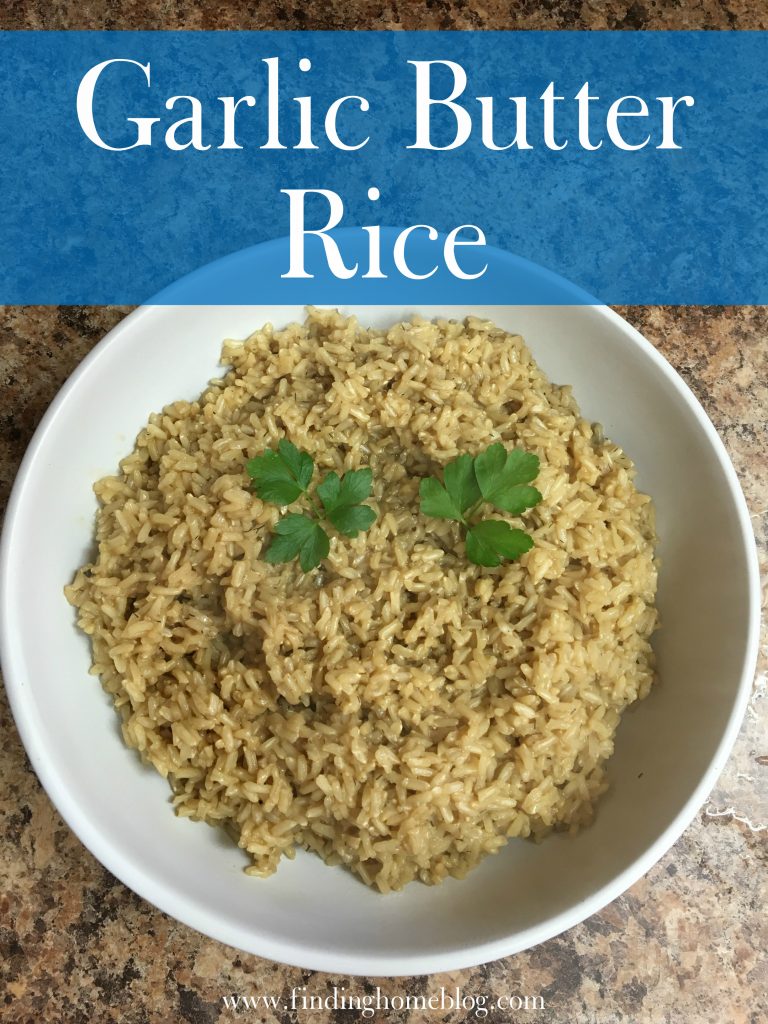 We enjoy this paired with fish or chicken and a vegetable.  What will you pair it with?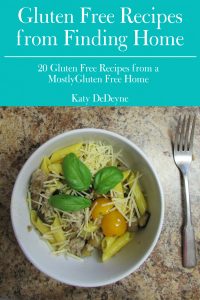 Want more yummy recipes?  Sign up below to get your copy of Gluten Free Recipes From Finding Home: 20 Gluten Free Recipes From A Mostly Gluten Free Home.