When we first got married, my husband loved meals that centered around meat and potatoes.  While those are still his favorite, over the years I've added in quite a few more veggies.
He's a pretty good cook himself (he's actually better than I am, but don't tell him I said that!), and ham and potatoes was one of the meals he would always take ownership of.  But when our girls couldn't have flour any more, that recipe needed a change.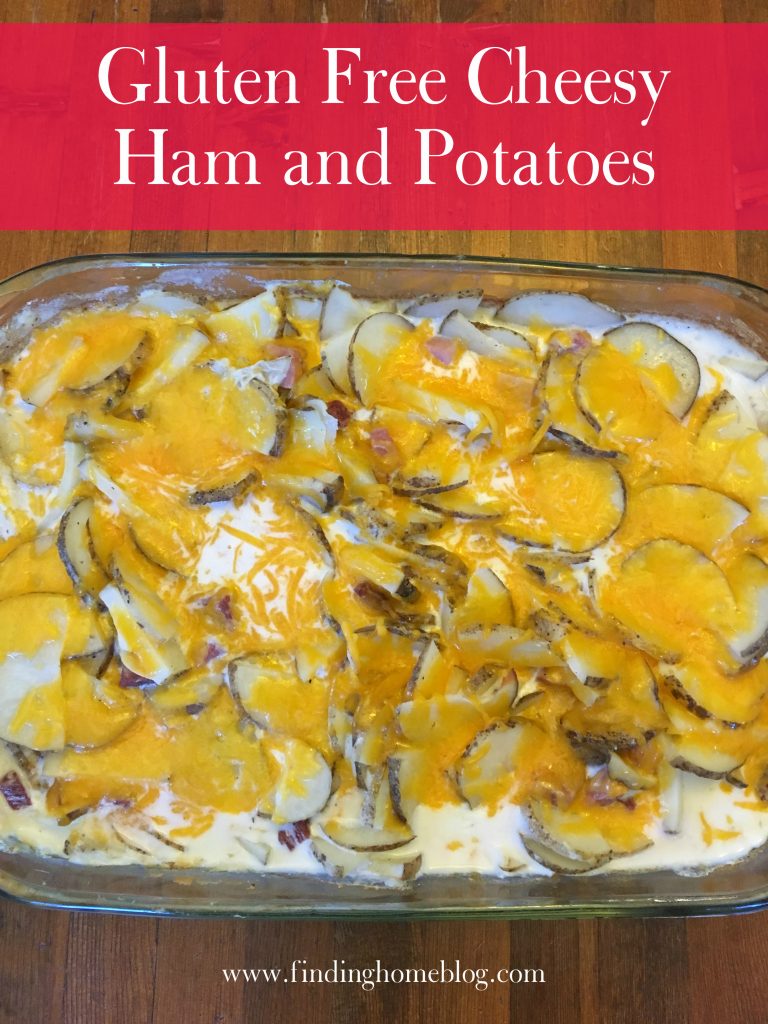 Instead of flour to help thicken the sauce, I went with corn starch.  While it doesn't end up quite as thick as the original version, this gluten free recipe is sure to please your meat-and-potatoes fans!
Ingredients:
6-8 russet potatoes
1 ham steak, cubed (about 1 lb.)
3 1/2 to 4 cups milk
1 Tbsp. corn starch
1/2-1 tsp. garlic powder
1 cup shredded cheddar cheese
salt and pepper to taste
Directions:
Thinly slice your potatoes.  Layer half the potatoes in a 13 x 9 pan, top with the ham, and sprinkle with salt and pepper.  Finally, top with the rest of the potatoes.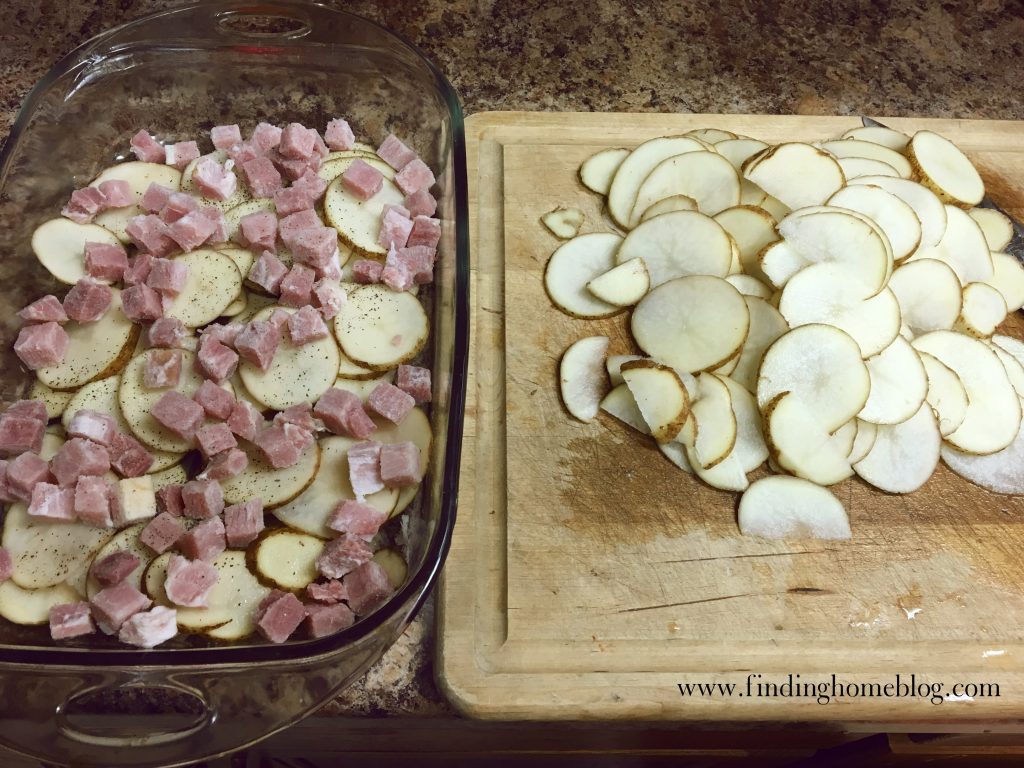 In a bowl or large measuring cup, whisk together corn starch, 3 1/2 cups milk, and garlic powder.  (If you like a garlic taste, add the full teaspoon.  If your family is garlic-shy like mine, just use 1/2 tsp.)  Pour over potatoes and ham.  If the potatoes are not mostly covered, add an additional 1/2 cup milk.
Bake at 350º for 45 minutes, then stir.  Bake for an additional 25-30 minutes, until potatoes are cooked through.  Top with shredded cheddar cheese for final 5 minutes of baking.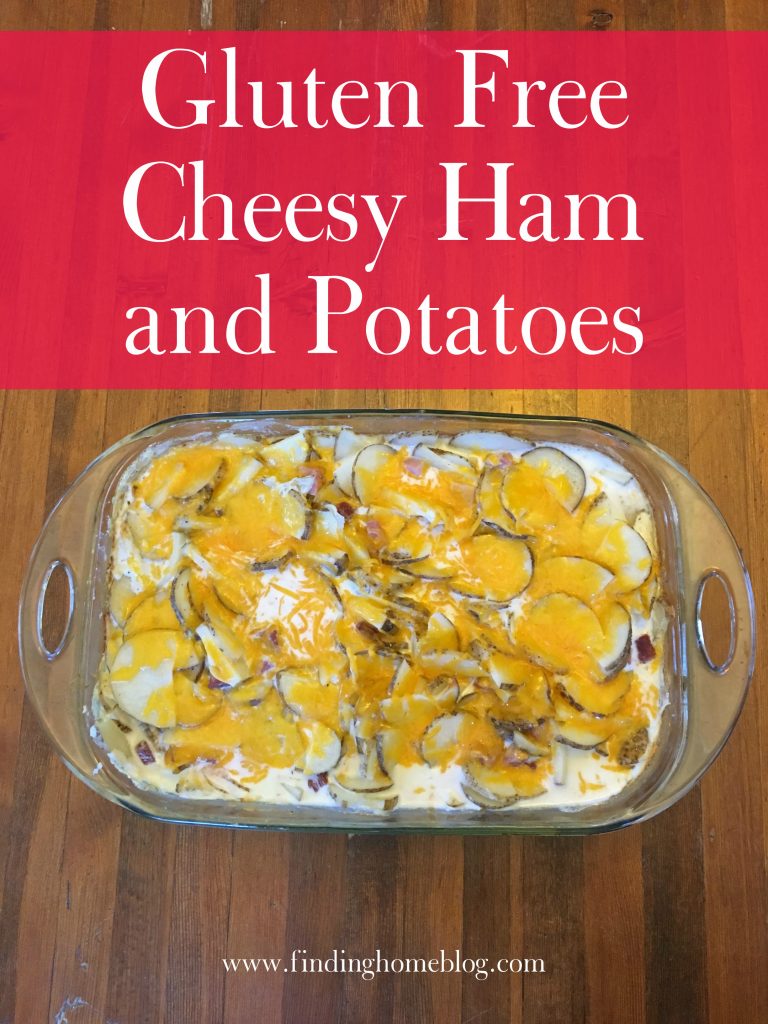 Are you more of a meat-and-potatoes family, or a veggie-loving family?  Or do you do both?
---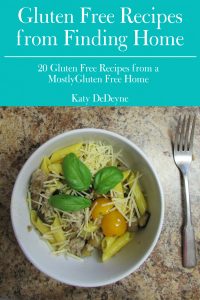 Want more yummy recipes?  Sign up below to get your copy of Gluten Free Recipes From Finding Home: 20 Gluten Free Recipes From A Mostly Gluten Free Home.