It's now officially cookie exchange season.  I've actually only attended a few cookie exchanges in my life, but I do love making lots of yummy treats this time of year.
We do have to be careful, though, that the girls don't get ahold of treats with flour in them.  In past years, we've had them accidentally test their gluten intolerance because of a wayward cookie.  (Spoiler: still there, and no fun!)
So if I can make a gluten free version of one of the classic treats, all the better!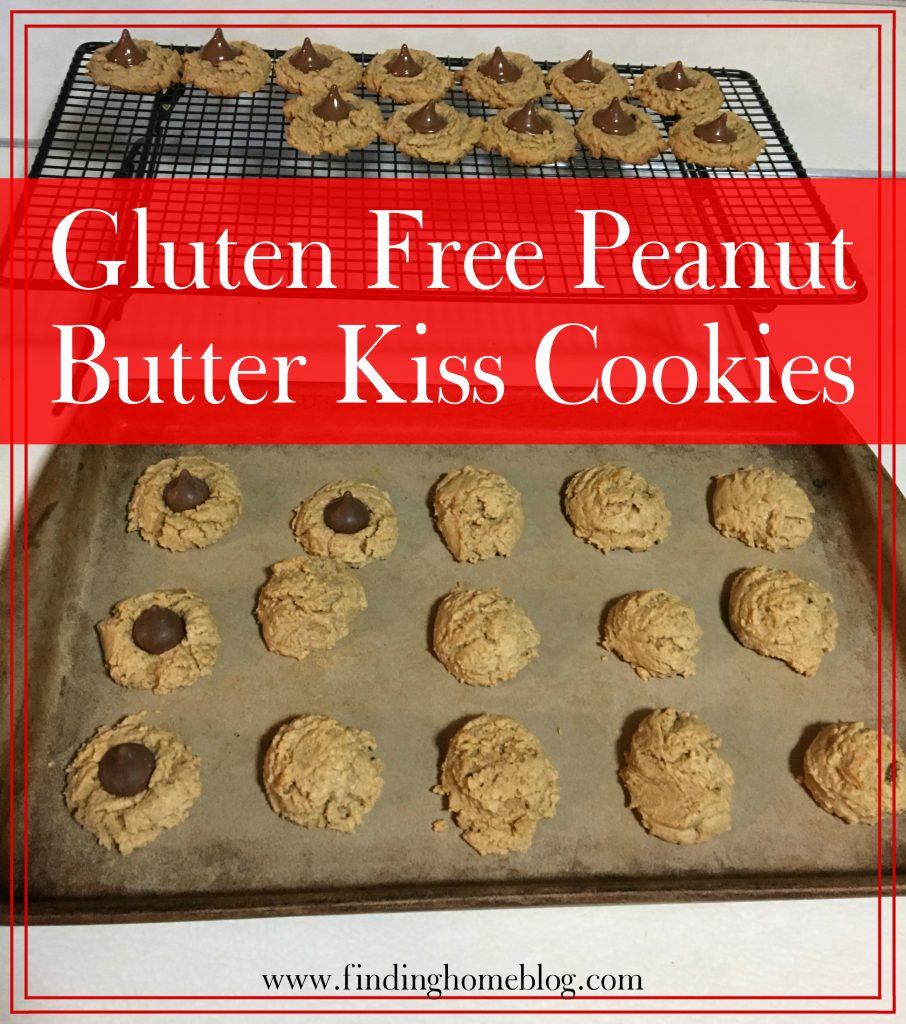 I don't remember where I first ran across the 4-ingredient peanut butter cookie recipe, but it has been my saving grace time and again when I need a quick gluten free treat.
I've made the cookies plain. I've added chocolate chips. I've even doubled the recipe, spread the batter in a 13×9 pan, and made peanut butter bars.  All from one simple recipe.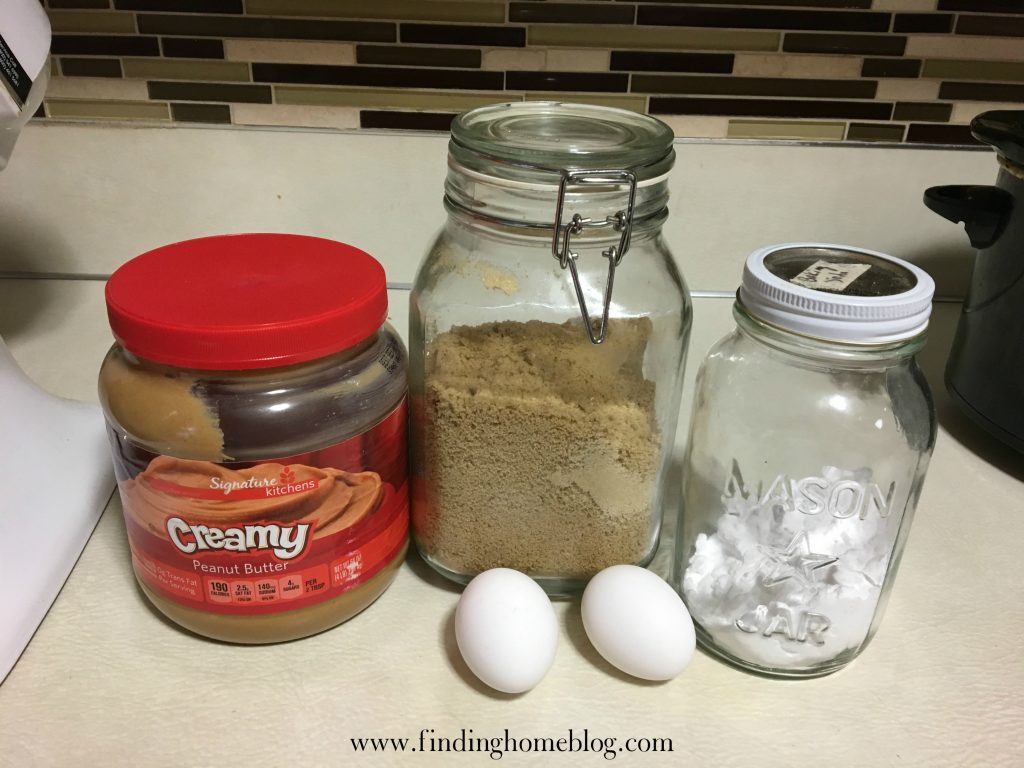 And now that recipe is a Christmas cookie classic.
Ingredients:
1 cup peanut butter
3/4 cup brown sugar
1/2 tsp. baking soda
1 egg
1 package Hershey's kisses (for a double cookie recipe, you'll use most of a bag)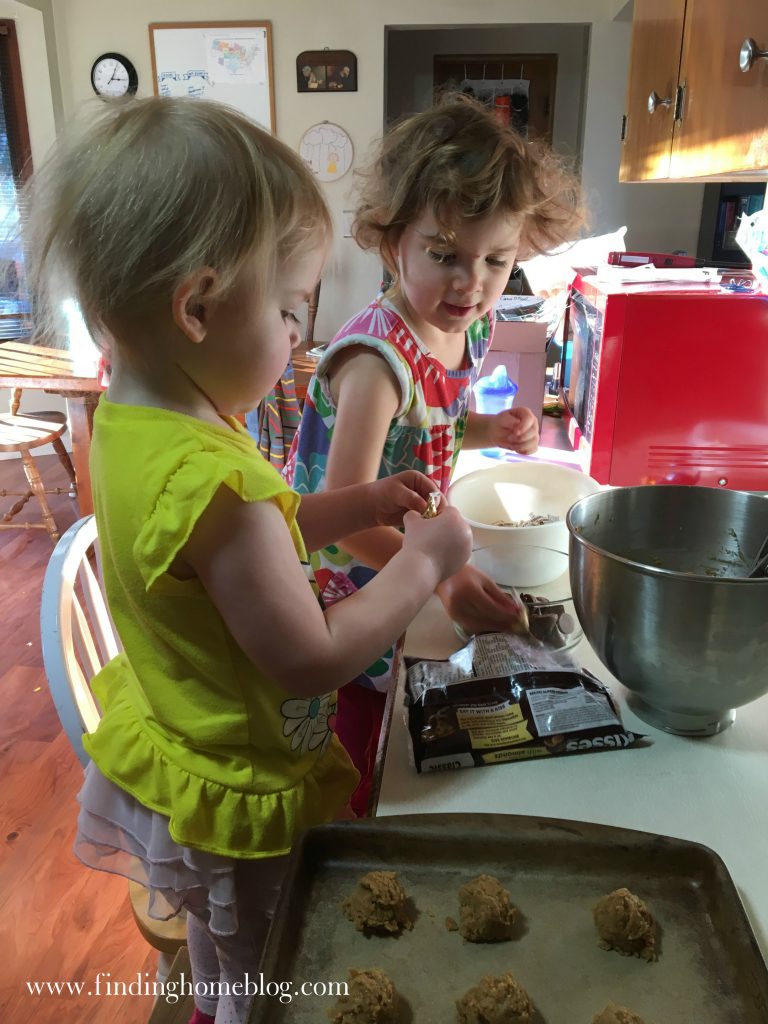 Directions:
Preheat oven to 350ºF.  Mix all ingredients except kisses together.  Scoop into 1-inch balls and bake for 8-10 minutes, until just starting to brown.  While the cookies are baking, have some helpers unwrap the kisses.  Remove from oven and immediately top each cookie with 1 Hershey's kiss.
For regular peanut butter cookies, simply scoop out the cookie dough and make a criss cross pattern with a fork before baking, and leave the kisses off.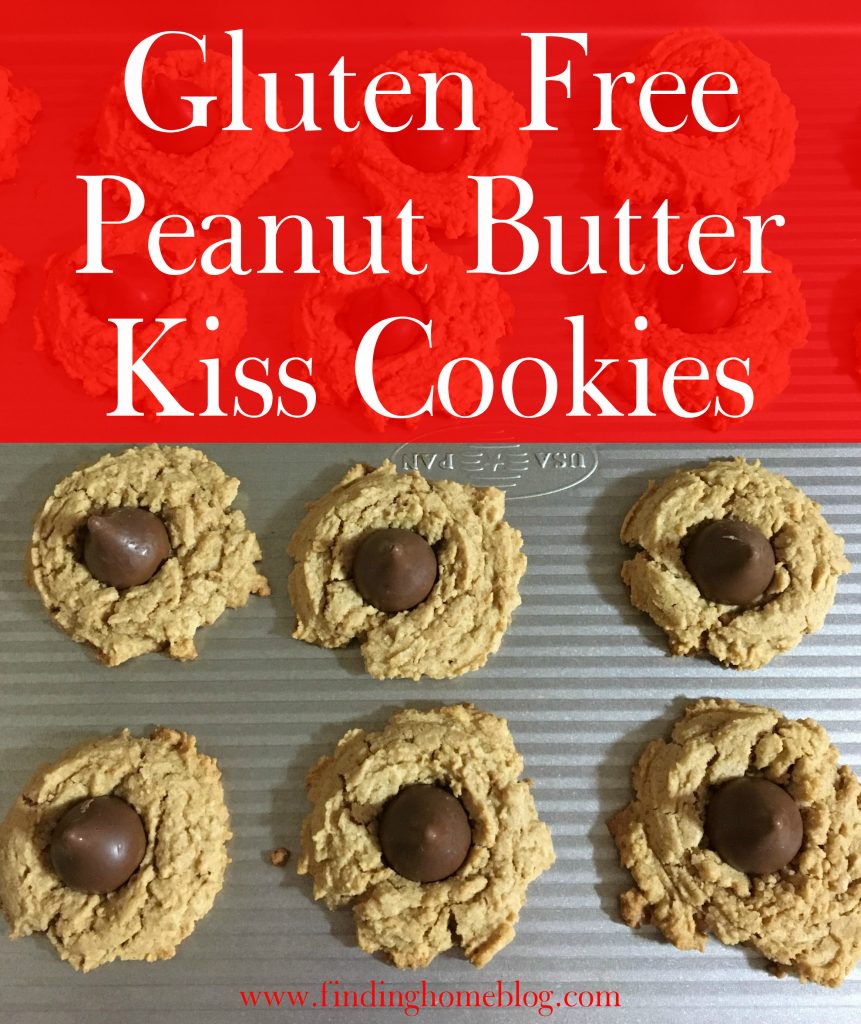 What's your favorite Christmas treat?  Stay tuned for another of my favorites on Thursday…
---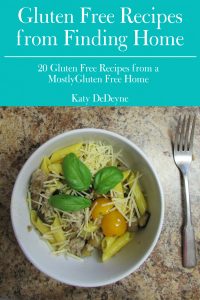 Want more simple, yummy recipes? Sign up below to get 20 recipes for free right now!