Disclosure: Some of the links in this post are affiliate links. If you make a purchase through these links, I receive a bit of a commission at no additional charge to you.
When I think of Christmas, I usually think of some sort of shortbread cookie. I don't know why – we never had shortbread while I was growing up. But it just seems like it fits with the holiday season.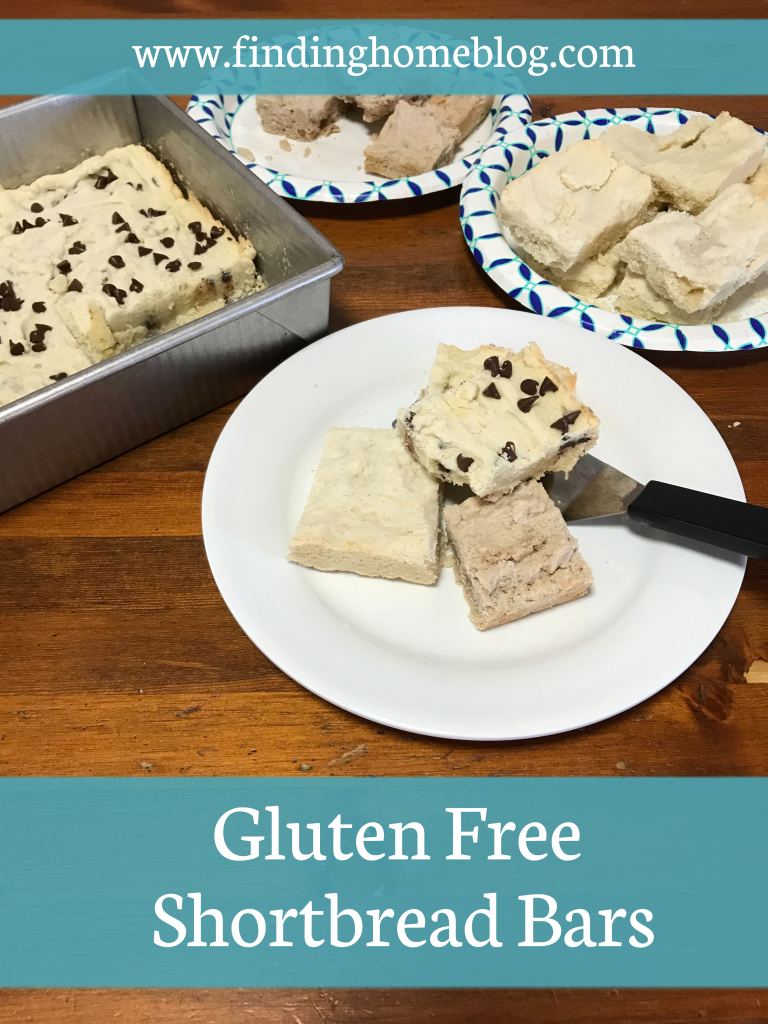 Shortbread was actually originally made at least partially with oats, so you would think I would have gone in that direction, since oat flour is one of my favorites, but I'm on a Bob's Red Mill 1-to-1 Flour kick, so I stuck with that.
Your basic shortbread includes flour, sugar, and butter. Anything additional is just extra, and while I did add a few things to my recipe to get the taste and texture I was looking for, I tried to keep that simplicity in mind.
And instead of cookies, I decided to make my shortbread into bars, because that's easier. I'm all about easy recipes. The result is a soft, flaky bar that melts in your mouth. In my opinion, these are best served warm from the oven, but they are easier to slice and serve once they've cooled. Either way, they won't last long!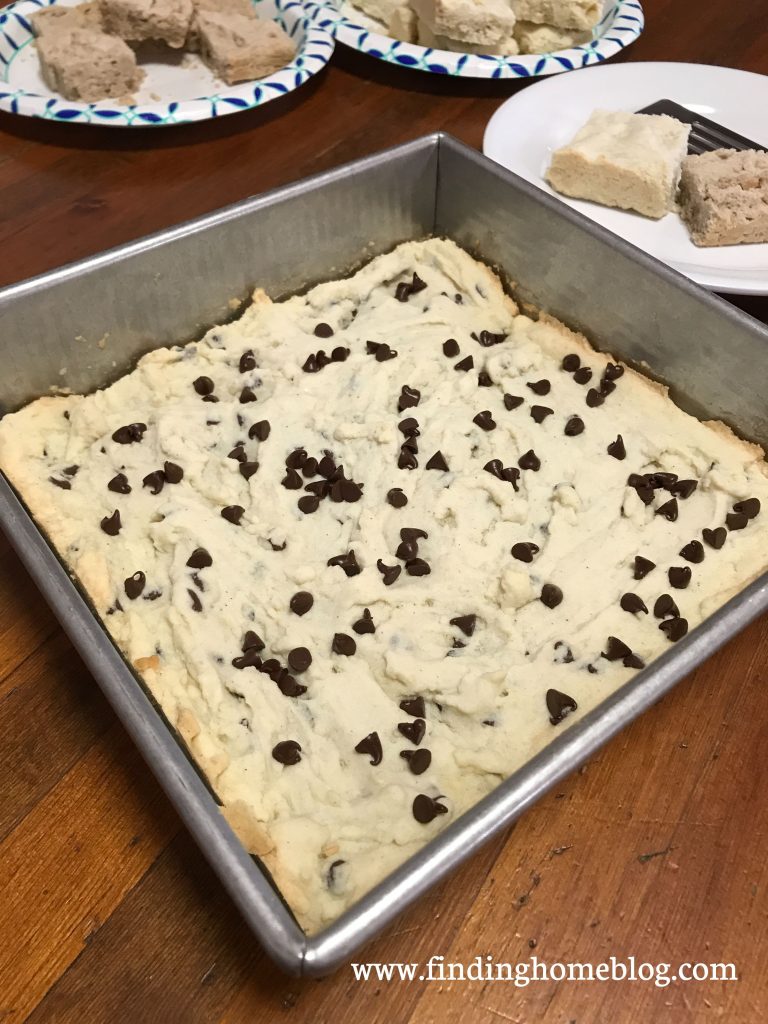 Gluten Free Shortbread Bars
Makes 8×8 pan
Ingredients:
1 cup unsalted butter, softened
1/2 cup powdered sugar
1 large egg
1 tsp. vanilla extract
1/4 tsp. salt
Directions:
Preheat oven to 350ºF.
In medium bowl, cream butter and sugar together. Add egg and vanilla extract and stir to combine. Stir in flour and salt.
Press into 8×8 pan, spreading evenly. (My favorite is this USA pan, because they come out clean every time!)
Bake for 20 minutes, until slightly browned at the edges.
See below for flavor variations.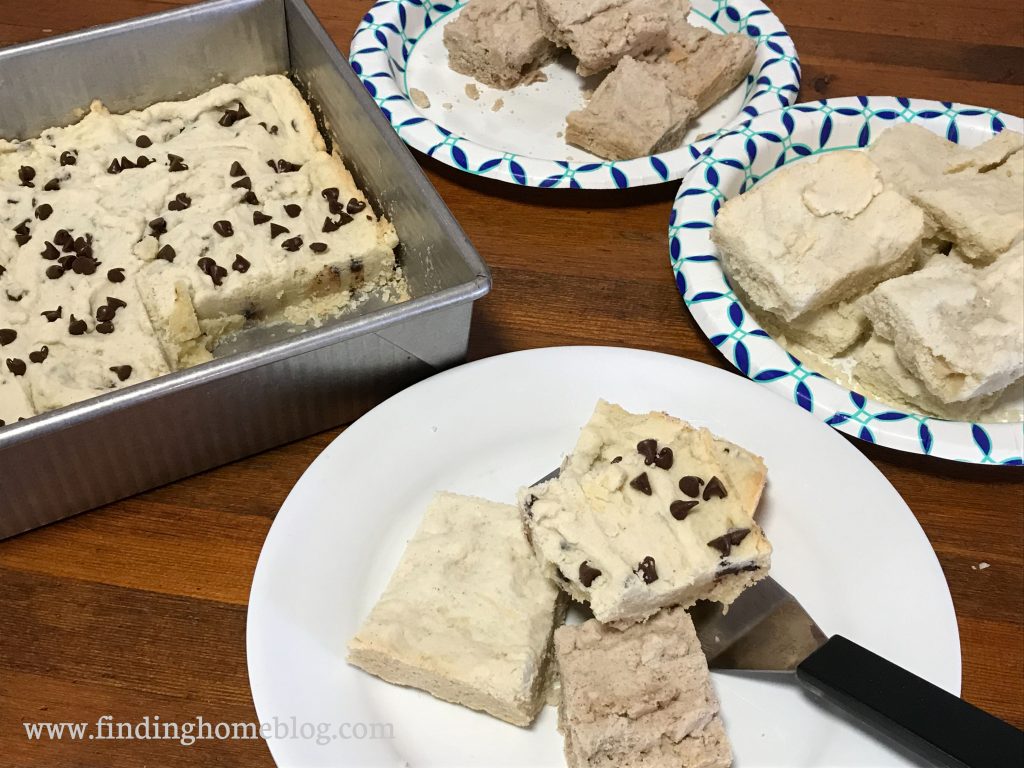 Shortbread Variations:
Almond: Replace vanilla extract with 1 tsp. almond extract. Top with 1/4 cup slivered almonds before baking.
Chocolate chip: Fold in 1/2 cup mini chocolate chips after mixing all ingredients listed. You can also sprinkle a few additional chocolate chips on top after pressing into the pan.
Lemon: Replace vanilla extract with 1 tsp. lemon extract.
Holiday spice: To original recipe, add 1 tsp. ground cinnamon, 1/4 tsp. ground ginger, 1/4 tsp. nutmeg, and 1/4 tsp. ground cloves at the same time as the flour.
Whether you stick with the original or try one of the variations, these are an easy gluten free treat you can make any time!