One of my favorite holiday treats growing up was when my mom made walnut horns. These are a common simple nutty cookie, and I haven't had them in ages, because I didn't have a gluten free version of the recipe. So I made one!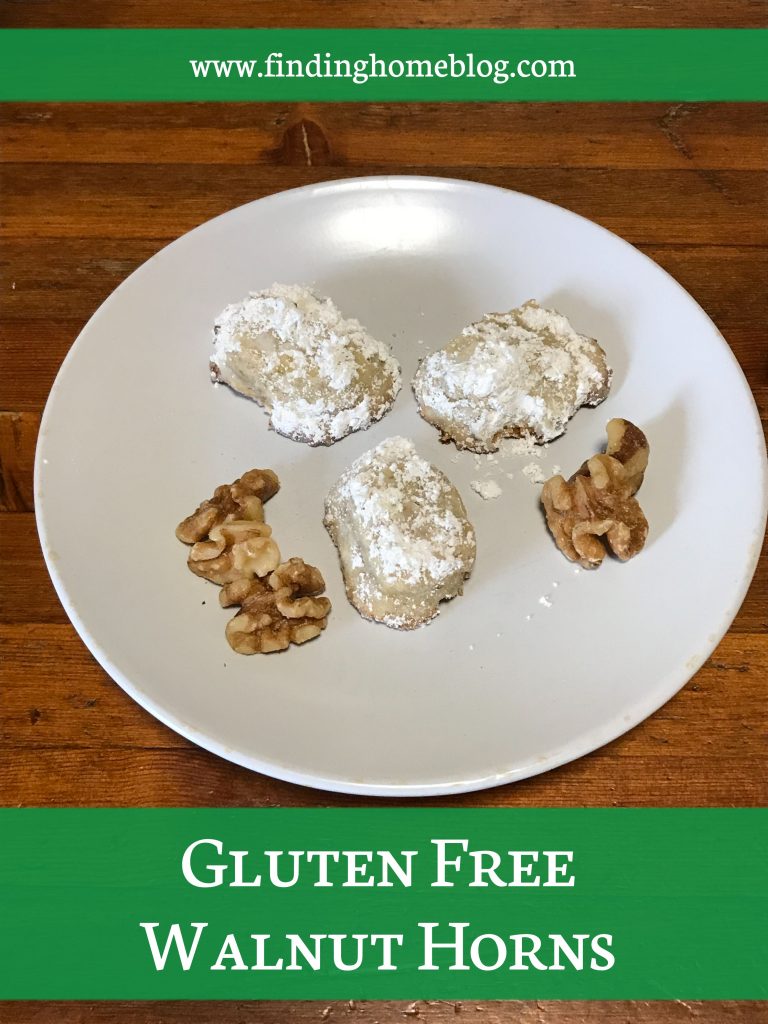 Gluten Free Walnut Horns
Makes 24 cookies
Ingredients:
1/4 cup butter, softened
1/4 cup coconut oil
2 Tbsp. granulated sugar
1 tsp. vanilla extract
1 large egg
1 cup almond flour
1/2 tsp. baking powder
3/4 cup chopped walnuts
1/3 cup powdered sugar
Directions:
In large bowl, cream together butter, coconut oil, and sugar. Mix in egg and vanilla extract.
Add almond flour and baking powder and stir to combine. Fold in walnuts.
Chill dough for 4 hours.
Preheat oven to 350ºF.
Using a small 1-inch scoop, scoop out cookies. You may shape them into crescents or horns, or leave them round. Keep whatever cookies are not baking in the fridge until they are ready to bake.
Bake for 8 minutes. After cooling for 10 minutes, roll the warm cookies in powdered sugar.
The chill time is really important for these to keep their shape. If the butter in the dough is not cold enough, they melt into a puddle of cookie dough and basically fry in the melted butter in the oven. They're still decent tasting cookies (as long as you catch them before they burn), but they're not walnut horns. To get them to stay rounded, they need to go into the oven cold.
This is one of those cookies that I wouldn't always choose as a kid, but they were always part of the holiday cookie rotation, and I really enjoy their flavor as an adult.
They go by many names, but chances are you're familiar with these sweet, nutty treats. And now you can enjoy them gluten free!