When I was younger, I remember our family taking trips to Grandma and Grandpa Winter's house in Michigan pretty much every summer. We would get ready to enjoy lots of games of bingo, Grandpa pretending to be a monster and chasing us around the yard, and plenty of Schwann's frozen waffles.
And usually when we arrived around dinner time, Grandma would have a big pot of beef stroganoff simmering on the stove, waiting to feed all the aunts and uncles and cousins that were gathering together.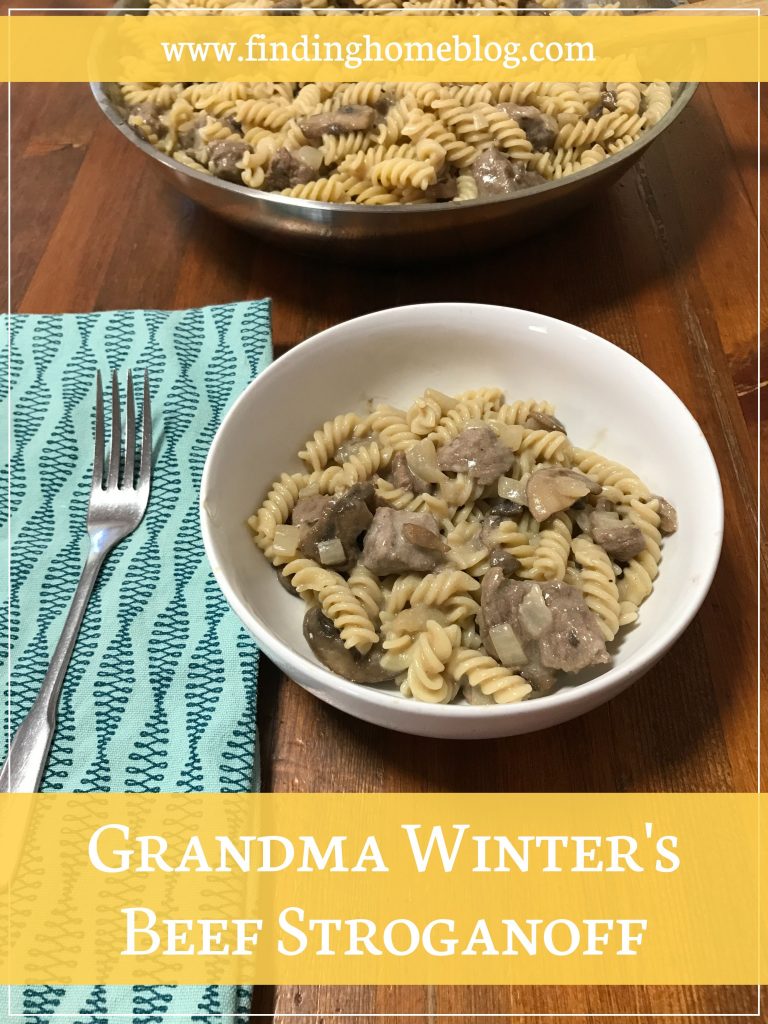 Grandma had a few meals that she always made while we visited, probably because they were easy enough to scale up to feed 20+ people. But this one always felt special to me, because we didn't often make it at home, and because it was almost always the meal the night we arrived. So it felt like a sort of coming home.
One of the things Grandma Winter did for all of her granddaughters was to put together a recipe box for our 13th birthdays. She actually decorated the box, and she hand-wrote all of her best recipes on index cards, so that we would have them to carry into our future homes.
Some of these recipes are completely ludicrous, like that jello dish that includes shredded carrots and pineapple chunks that made the rounds several decades ago. (Seriously, did anyone actually eat that?) But a lot of them are really delicious, classic family meals, like this one. So I changed the ingredients to be gluten free, but I left the rest exactly as she wrote it. Because Grandma recipes are pretty much the best as is.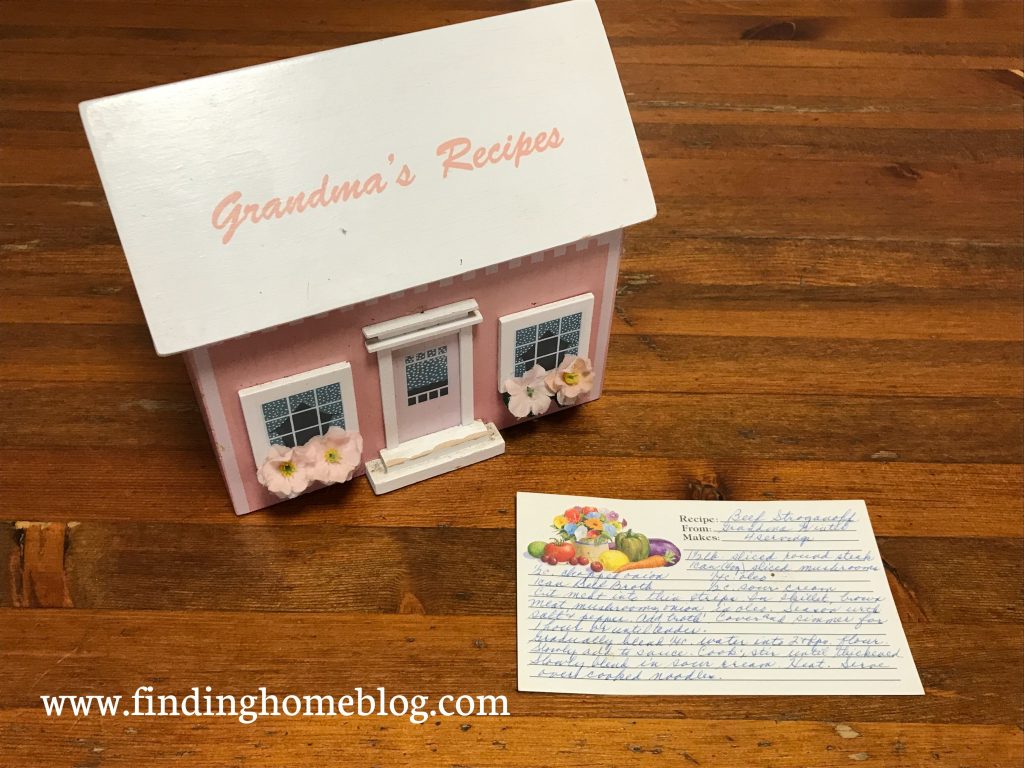 Grandma Winter's Beef Stroganoff
Serves 6, but can easily be tripled or quadrupled to feed the whole extended family
Ingredients:
4 Tbsp. butter
8 oz. mushrooms, sliced
1 small onion, chopped
1-1/2 lbs. stew beef, cut into small pieces
2 cups beef broth
1/4 cup milk
3 Tbsp. corn starch
1/2 cup sour cream
Directions:
In large skillet, melt butter. Saute onion and mushrooms until slightly softened. Add beef, and stir to brown on all sides.
Add beef broth, and simmer for 45 minutes over low heat, stirring occasionally.
Mix milk and corn starch together, and stir into beef sauce. Raise heat to medium high, until sauce thickens.
Remove from heat, and stir in sour cream.
Serve over cooked noodles or rice.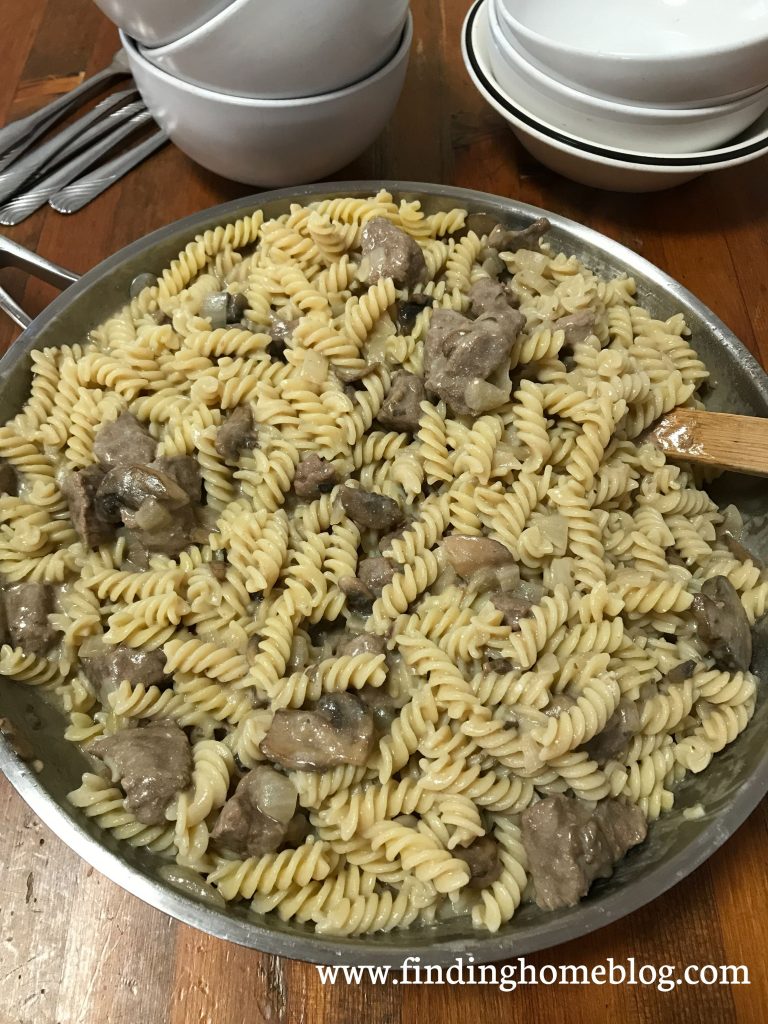 Not all of my recipes have stories, or memories associated with them. But the ones that do are the ones that I really treasure. I'm sure you can think of some family recipes of your own that are precious to you for precisely that reason.
What's your favorite "grandma recipe"?