I'm still in that "it's so hot I don't want to turn on the oven" phase, but I also really like baked and roasted food.  So in an effort to throw some variety into the sandwiches-salads-crockpot meal-repeat cycle I've been in lately, I wanted to try something different.  And so, I turned on the oven.
Although, in all honesty, I totally made this dinner at 9am, photographed it, and put it in the fridge to reheat later.  And that was a definite win, because my house was not so hot at dinner time, and I still got to eat yummy food!  9am dinner might just become a thing…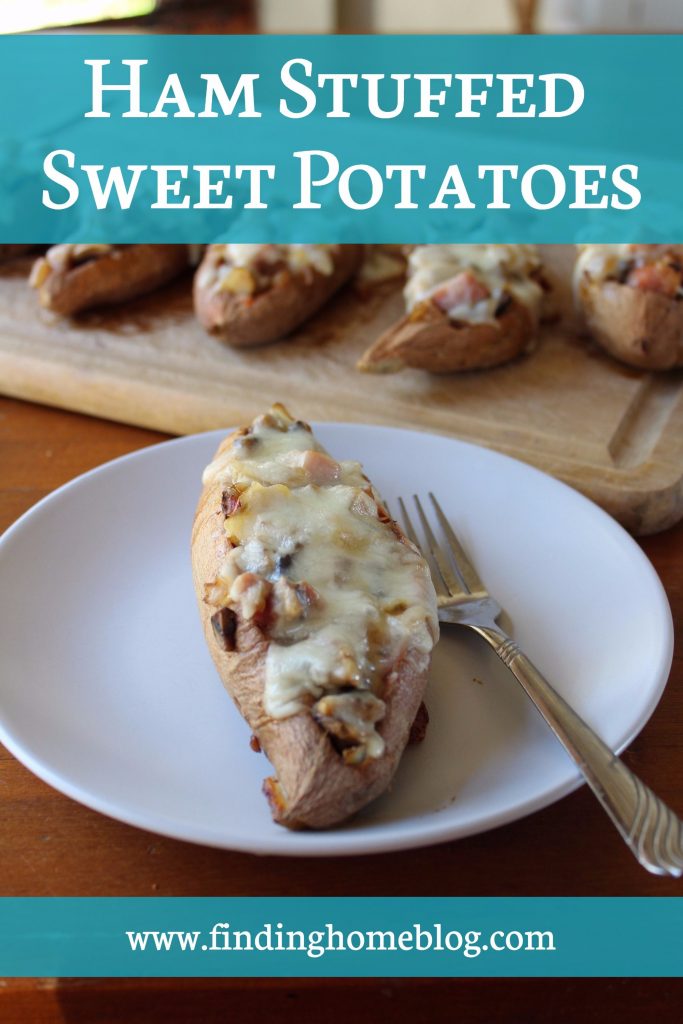 Ham Stuffed Sweet Potatoes
Serves 6-8
Ingredients:
6-8 sweet potatoes
1 Tbsp. extra virgin olive oil
1 onion, chopped
8 oz. mushrooms, chopped
8 oz. ham steak, chopped
4 oz. mozzarella cheese, shredded (about 1 cup)
Directions:
Wash sweet potatoes and prick each several times with a fork.  Bake at 350º for 45-50 minutes, until nearly fork tender.  Remove from oven and cool for 5-10 minutes, until cool enough to handle.  Cut a diagonal slice out of the top.
Meanwhile, prepare filling.  Heat olive oil in a medium skillet oven medium low heat.  Cook onions for 5-10 minutes, until slightly translucent.  Add mushrooms and cook, stirring occasionally, until they release their liquid.  Add ham.
Scoop filling into hollowed sweet potatoes and top with shredded cheese.  Bake 5-10 minutes more, until cheese is melted and potatoes are all the way cooked through.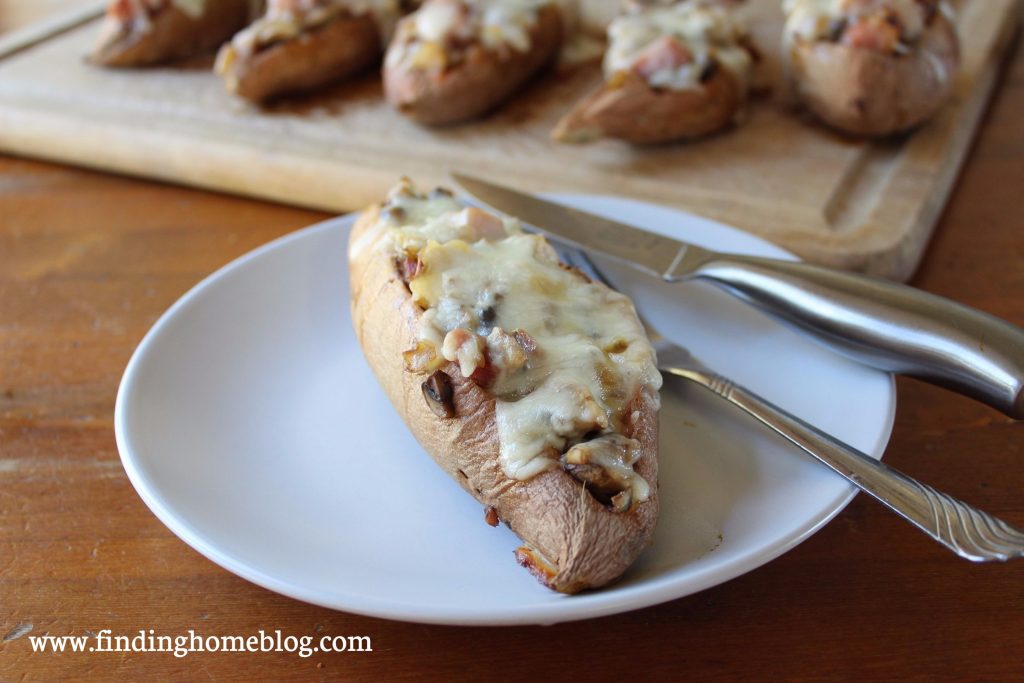 For this recipe, making sure you choose sweet potatoes that are about the same size is the key.  I had mostly long skinny potatoes, but one round fat one, and that one didn't cook as well as the rest.  Size matters.
I also had some extra filling, since I only made 6 stuffed potatoes.  If you're making 8, you'll probably use it all.  Otherwise, I just threw that in with the sweet potato bits I cut off of the top, and it was like a bonus potato for someone, already cut up.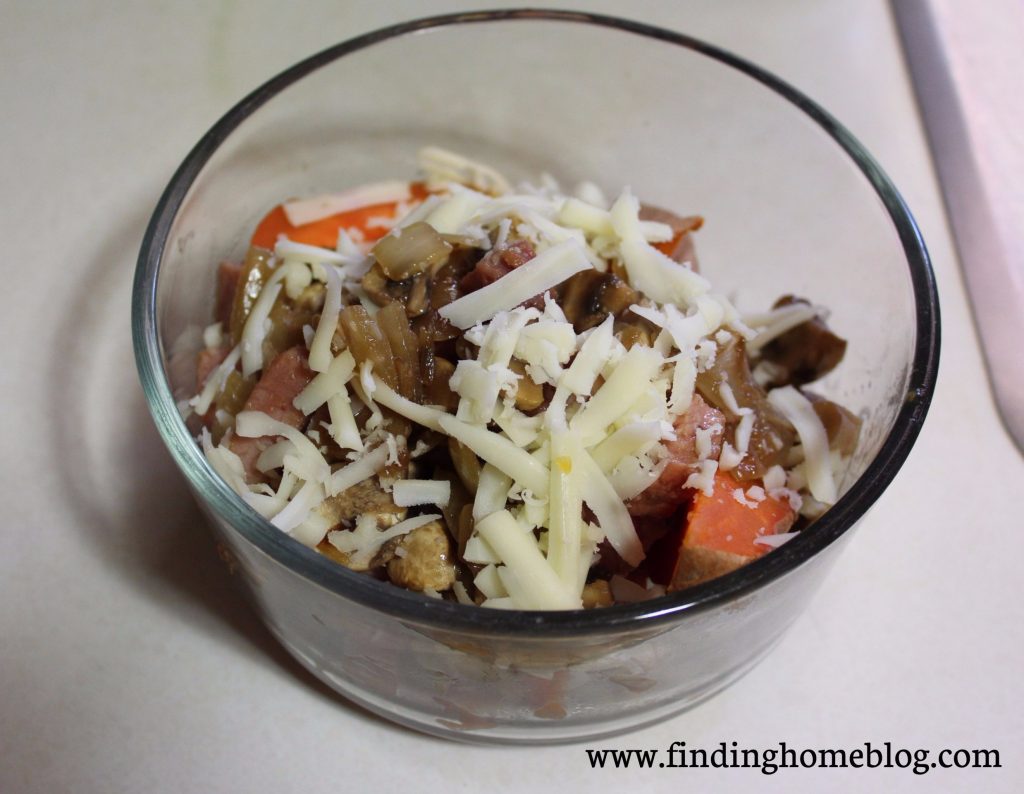 If you're still storing extra dishes or your candy stash in the oven because there's no way you're turning it on in this heat, I understand.  Save this recipe for fall, when you need something warm and delicious to fill you up.
Or just make dinner at 9am.