Let's play a game of: name three ingredients that are always in your kitchen.
This list is going to vary by person, but I can tell you that three things I pretty much always have in my kitchen are chicken, potatoes, and corn.
So last month when I looked in the fridge and realized that I didn't have anything to send with Jesse for lunch the next day, I tried to come up with something quick. And that led me to Chicken Corn Potato Soup.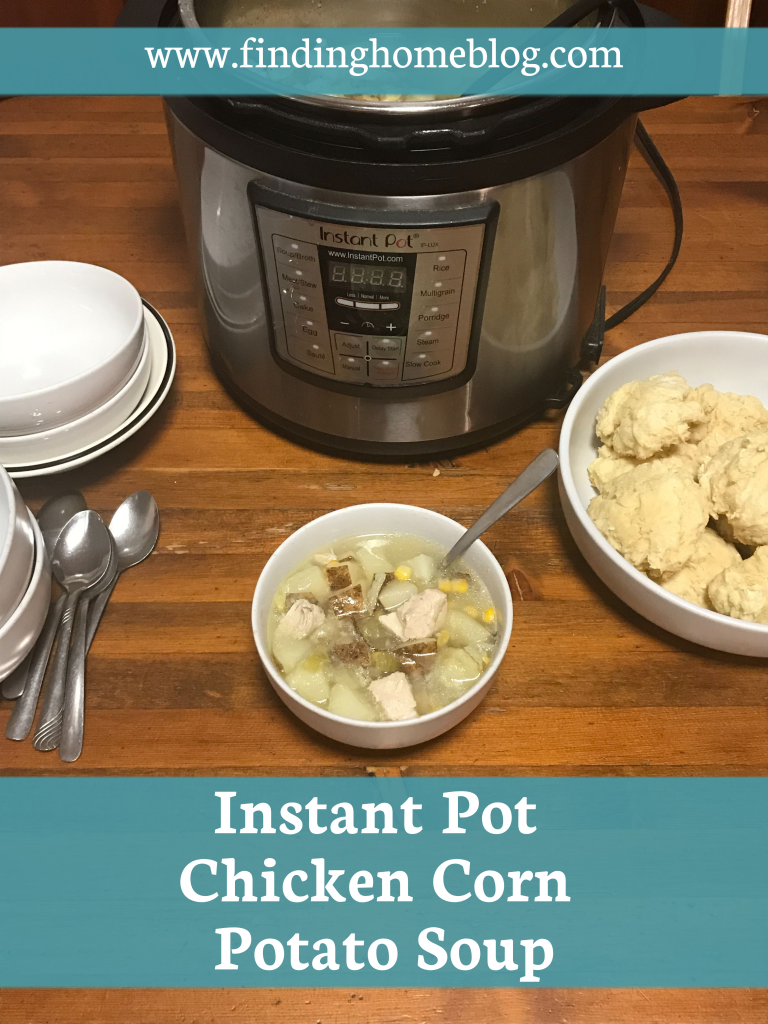 Soup in general is an easy staple meal to make when I need to quick throw something together. Soup is very forgiving based on what you have, and it's okay to substitute. Plus, it's frugal and easy and I don't know why I'm trying to convince you to like soup. It's soup. You like it.
Instant Pot Chicken Corn Potato Soup
Serves 6
Ingredients:
16 oz. chicken breast, cut into 1-inch pieces
6 medium russet potatoes, chopped
1 onion, chopped
3 celery stalks, chopped
4 garlic cloves, minced
1 cup frozen corn
5 cups chicken broth (how to make your own)
1 tsp. salt
1/2 tsp. black pepper
Directions:
Combine all ingredients in instant pot. Cook for 15 minutes on manual/high pressure, followed by a 10 minute natural pressure release.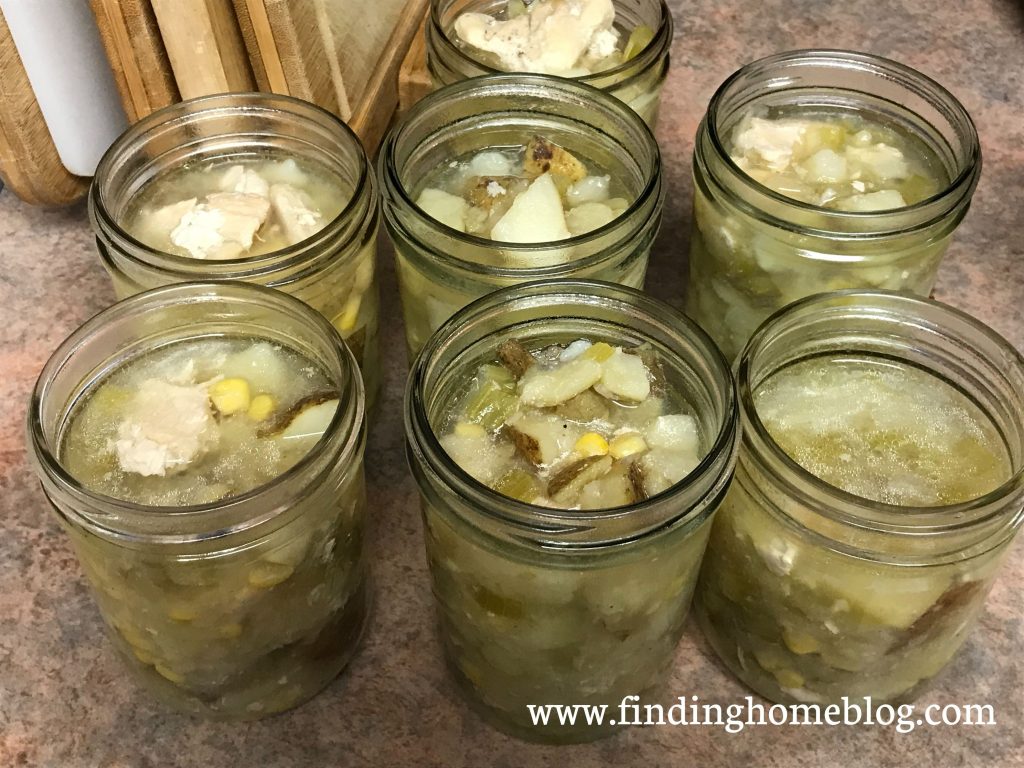 I threw this soup together at the last minute initially, but I've made it multiple times since then because it worked. And as we head into the fall and winter, you know I'll be making plenty more throw-it-all-in-the-instant-pot soups.
I really do want to know though: what are three things you always have in your kitchen? (And would they make a good soup?)