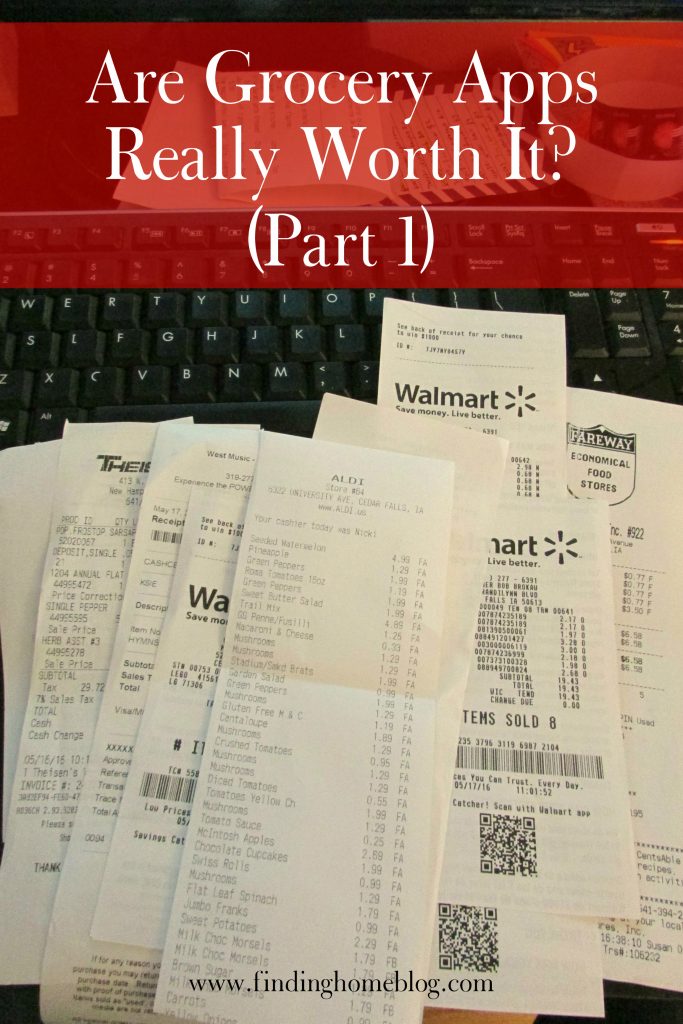 Maybe you've seen the signs in the stores. Save money with no clipping coupons and nothing extra to bring with you to the store! But can these grocery apps really save you money? Here are several of the apps that I use, along with some helpful tips for each one.
iBotta. Find it here.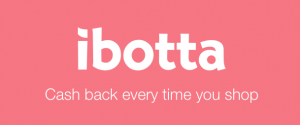 How It Works: You unlock rebates on various products by answering a question or watching a short (15-30 seconds) video. Many of these are brand specific, but there are also some that are for any brand, like "Get $0.25 back on any package of bacon". After you've unlocked the rebates, you scan the UPCs and take a picture of your receipt. Most rebates are between $0.25-$2.00, but there are larger ones available for more expensive items, as well as bonuses for redeeming multiple rebates under the same brand family.
Cool Features: You can earn extra bonuses with your team (anyone in your network from connecting with Facebook). The May Level 1 Challenge is to redeem 10 rebates (yourself) and $15 worth of rebates (your whole team). Then everyone gets a $1 bonus, and you can work on the Level 2 Challenge to earn a bigger bonus. I don't specifically try for this, but it's nice when it happens.
Payout: You can choose to cash out for Paypal or one of several gift card options. There is a $20 minimum on most of these.
Why Should I Join? Through May 31, 2016, new sign-ups can earn a $10 bonus. Sign up here (or use referral code dsqdw if going directly through the app), and redeem at least 1 rebate during your first 30 days.
Receipt Hog. Find it here.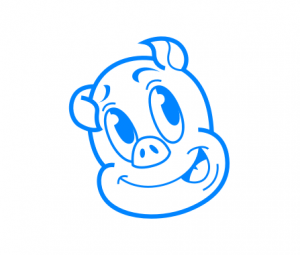 How It Works: Scan your receipts into the app. You'll get coins depending on how much you spent, at stores that sell groceries, health and beauty items, and more: 5 coins for less than $10, 10 coins for $10-$50, 15 coins for $50-$100, and 20 coins for $100+. You'll get 1 spin for each receipt from clothing stores, home improvement stores, electronics stores, and more. There is a limit of 3 receipts from the same store per calendar day. There are also occasionally surveys that pop up for extra coins. These are based on your purchases, so you may or may not get these.
Cool Features: Hog slots! For the receipts you don't get coins for, you get a spin to try to win coins. I usually win 2 or 5 coins. It's nothing big, but every little bit helps! Plus it's fun. You also get a sweepstakes entry for every receipt that you scan. Each week that you scan at least one receipt counts toward your level. Each time you reach a new level, you get a bonus as well (usually coins or spins), and there are bonuses for adding receipts for multiple weeks in a row.
Payout: Cash out for Paypal or Amazon gift cards. There is a $5 minimum, which is 1,000 coins. If you save your coins to a higher level, the gift cards are discounted (a $30 gift card is only 4,500 coins instead of 6,000).
Why Should I Join? This is one of the easiest ones to do, so go sign up!
SavingStar. Find it here.

How It Works: Link your store rewards cards, or scan your receipts into the app (depends on which store). Activate offers BEFORE going to the store, and when the cashier scans your rewards card, the app will verify the purchase and credit your account.
Cool Features: Each week there is a featured healthy offer that offers a percentage back on a produce item (this week is 20% back on corn) or a 100% cash back on a smaller item like taco seasoning or a candy bar.
Payout: You can choose a bank deposit, a Paypal deposit, or one of several gift cards. There is a $5.00 minimum.
Why Should I Join? This one is pretty automatic, especially if you shop at CVS and Walgreens (or other stores with rewards cards) fairly often. Just click to activate the offers before you go and the app takes care of the rest! Sign up here.
Checkout 51. Find it here.

How It Works: Scan your receipts for cash back on items. Most are brand specific, but some are not. You can also submit one receipt for $60+ per week to enter the $500 sweepstakes.
Cool Features: Scan receipts from any store. I can buy bananas at the gas station and redeem for $0.25, or milk at the grocery store, or even a candy bar at the car repair shop (if that's a current offer). The store doesn't matter.
Payout: Once you reach the $20 minimum, you can request a payout. They mail you a paper check.
Why Should I Join? There is at least one rebate I use on this one every single week, and it's one of the only ones that I can redeem Aldi receipts through. Sign up here.
Walmart Savings Catcher. Find it here.

How It Works: Scan the QR code (the square one) at the bottom of your receipts. The app will compare to ads of the stores in the area and if it finds a lower price, you get the difference. Submit up to 7 receipts per week.
Cool Features: Sometimes there are sales on really random things that you wouldn't think to price match on your own. My husband recently bought a movie, and we got $1.36 back because it was on sale somewhere else.
Payout: You choose! Whenever you want to, request a payout and you'll be emailed a Walmart eGift card. You can print that out and take it to the store, or have the cashier scan it on your phone. Each time you request a payout, it is a different gift card, so you can't just reload the first one.
Why Should I Join? Walmart offer price matching in store, but sometimes you don't have time. This app makes sure you still get the lower prices. Sign up here.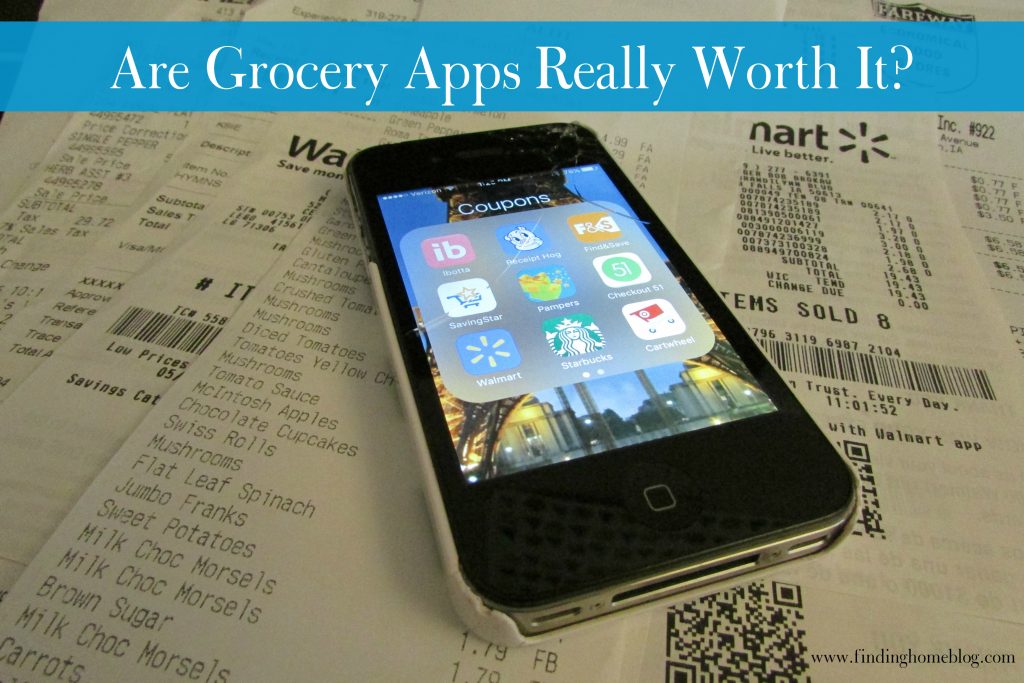 You can download these apps for iPhone or Google (whichever service you use). I actually use an old iPhone that I no longer have as a phone, but I still use it for apps on wireless Internet at home.
Photo credits: All of the app photos are cropped from screenshots taken on my phone. All logos and images are owned by the companies listed.
Disclosure: The links in this post are referral links. If you sign up through these links, I receive credit at no charge to you. Thank you for your support!