Disclosure: Some of the links in this post are affiliate links. If you make a purchase through these links, I receive a bit of a commission at no additional charge to you.
I've always liked donuts. When I was a kid, donuts were a special treat on the way to the balloon fiesta in New Mexico. I always picked the chocolate filled donut or one with lots of sprinkles. During the time I worked at Dunkin, I usually grabbed the glazed blueberry. In general as an adult, I tend to go for some sort of glazed donut, although in recent years, I haven't been able to enjoy them as much because not too many places sell gluten free donuts. So of course, like any other food I miss, I decided to come up with my own gluten free alternative!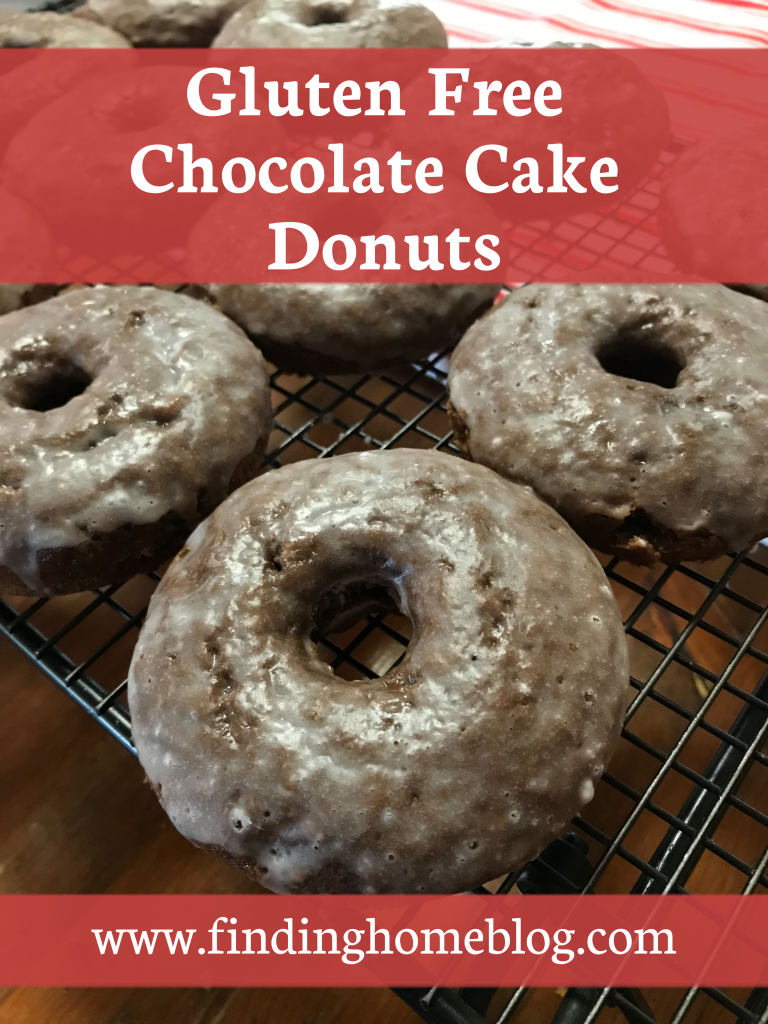 One of the biggest factors in making gluten free donuts is getting a donut pan to bake them in the oven. I don't know if these would hold up to a typical donut frying method, but baking works magnificently and they turn out every time. If you've been around for any length of time, you know my favorite brand of bakeware is USA Pans, and the donut pans, while a splurge, are definitely worth the price if you find yourself making donuts often.
Helpful Tools for Making Donuts:
All of the donut recipes I'll be sharing over the next few weeks are easy to halve, so if for some reason you don't want an entire dozen donuts at a time (or you only have one donut pan), feel free to make a half batch. They're yummy though, so I bet they won't last long!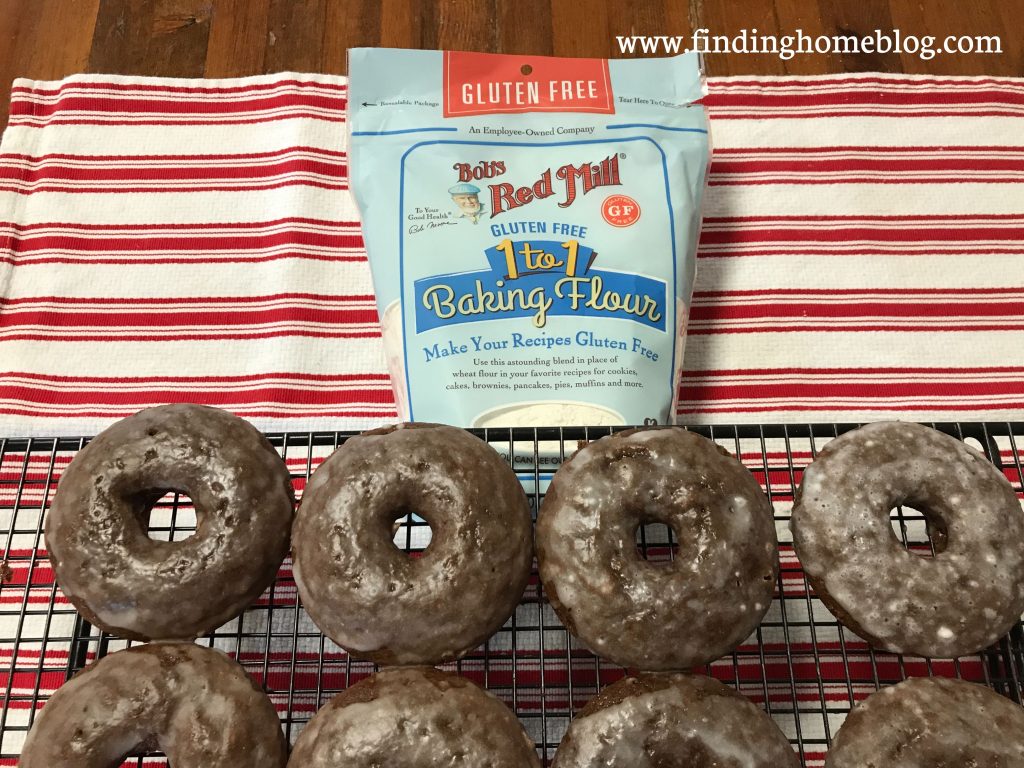 Gluten Free Chocolate Cake Donuts
Makes 12 donuts
Ingredients
1/4 cup cocoa powder
1/2 cup granulated sugar
1/4 cup brown sugar
2 tsp. baking powder
1/2 tsp. salt
3 Tbsp. melted butter
2 large eggs
1 tsp. vanilla extract
1/2 cup milk
For glaze: 1 cup powdered sugar and 2 Tbsp. milk
Directions
Preheat oven to 350ºF.
In medium bowl, mix all ingredients except glaze together. Scoop into greased donut pans.
Bake for 12 minutes. Cool completely in pans before turning out onto rack.
In small bowl, whisk together powdered sugar and milk for a thick glaze. Dip each donut into the glaze, and place on the rack to set. Spread any extra glaze on the donuts as needed.
Chocolate cake donuts are a favorite with my children, although I'm more partial to the pumpkin flavor myself, and you really can't go wrong with an original either. Basically, eat all the donuts. Enjoy!
More Donut Recipes:
Gluten Free Blueberry Donuts (coming soon!)