Disclosure: Some of the links in this post are affiliate links. If you make a purchase through these links, I receive a bit of a commission at no additional charge to you.
Pumpkin is one of my favorite things to add to baked goods. In fact, the gluten free pumpkin chocolate chip muffins I make were one of my first muffin recipes to convert to oat flour, and they're still one that I make all the time! And even though pumpkin reminds me of all of the good things about fall, I still enjoy pumpkin baked goods year round.
When I worked at Dunkin, the pumpkin donuts that showed up on the menu every fall were always popular, and with good reason. Pumpkin donuts have all of the spices you'd find in a pumpkin pie, and they're sweet and moist and great with a cup of coffee. So I knew my gluten free version would have to check all of those boxes, and I'm happy to say it does.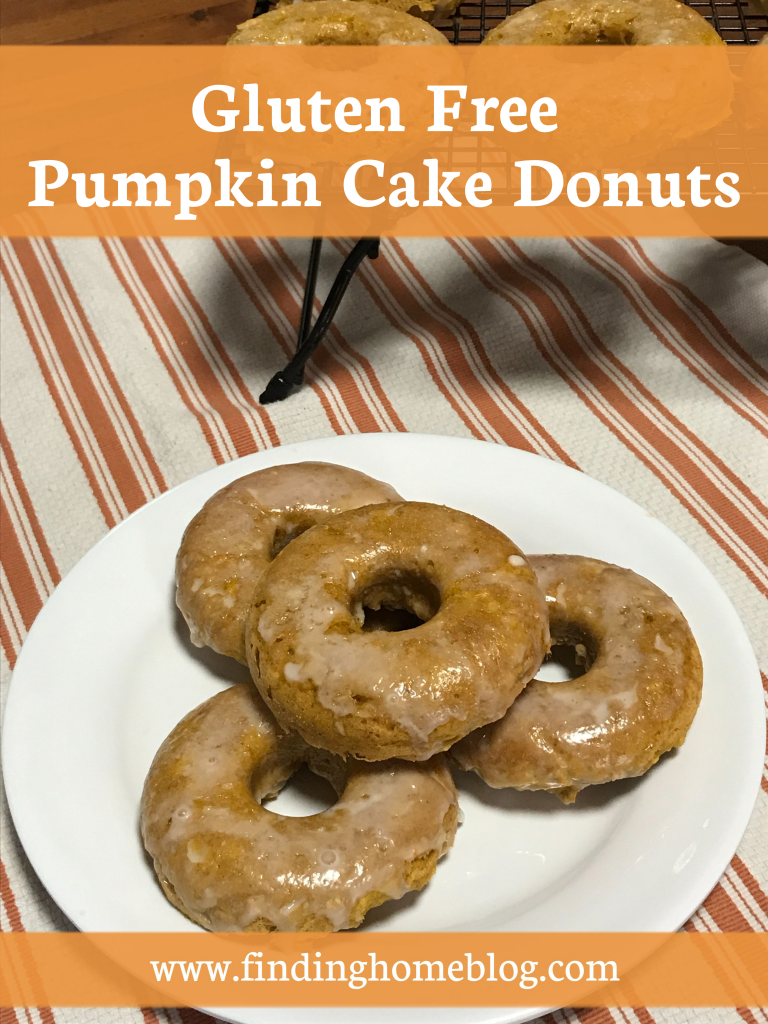 Helpful Tools for Making Donuts:
All of the donut recipes I'm sharing over the next few weeks are easy to halve, so if for some reason you don't want an entire dozen donuts at a time (or you only have one donut pan), feel free to make a half batch. They're yummy though, so I bet they won't last long!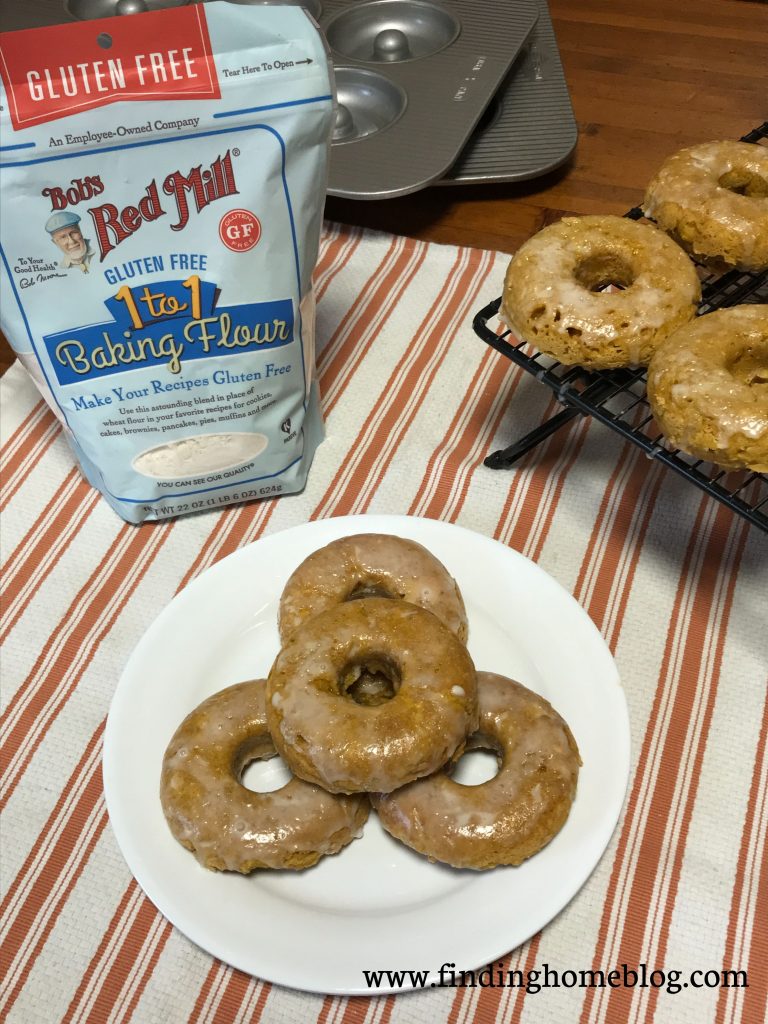 Gluten Free Pumpkin Cake Donuts
Makes 12 donuts
Ingredients:
1/2 cup brown sugar
2 tsp. baking powder
1/2 tsp. salt
1 tsp. ground cinnamon
1/2 tsp. nutmeg
1/4 tsp. ground ginger
3 Tbsp. melted butter
2 large eggs
1/2 cup pureed pumpkin
6 Tbsp. milk
1 tsp. vanilla extract
For glaze: 1 cup powdered sugar and 2 Tbsp. milk (optional: replace 1 Tbsp. milk with maple syrup)
Directions:
Preheat oven to 350ºF.
In large bowl, mix all ingredients except glaze. Scoop into greased donut pans.
Bake for 12 minutes. Cool completely in pans before removing to cooling rack.
In small bowl, whisk together powdered sugar and milk to make a thick glaze. If replacing some of the milk with maple syrup, you may need to add a bit more milk to get the desired consistency (more like 1-1/2 Tbsp. milk and 1 Tbsp. maple syrup).
Dip each donut in the glaze and place on cooling rack to set. Spread any extra glaze on donuts as needed.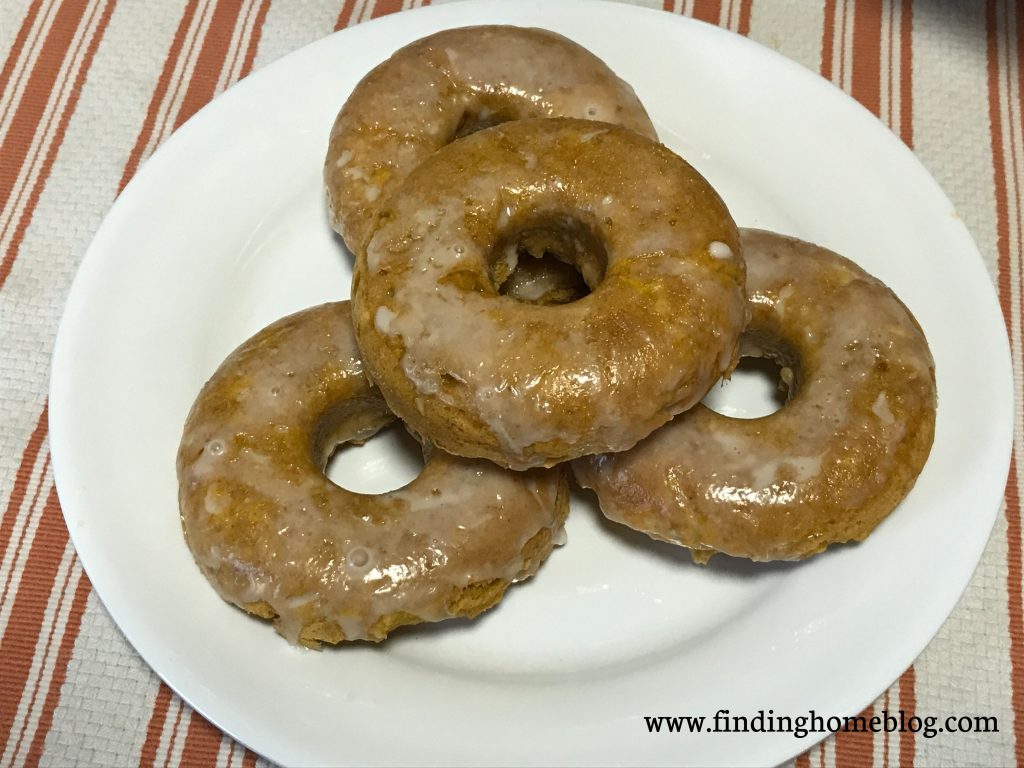 Are you on team pumpkin-year-round or team pumpkin-only-in-the-fall? Whether you try these now or save the recipe for later, these are a delicious pumpkin treat!
More Donut Recipes:
Gluten Free Blueberry Donuts (coming soon!)