They're a cheap and easy side dish.  They're warm and cozy and delicious.  And they pair well with pretty much any protein and any veggie.  What are they?  Mashed potatoes.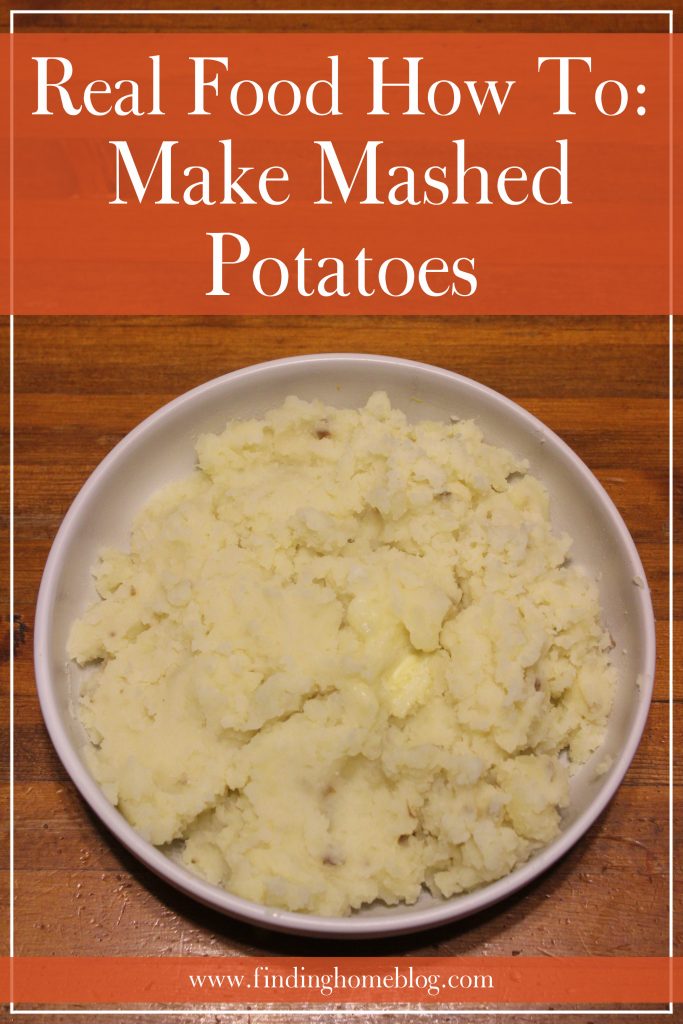 Making mashed potatoes is actually really easy, and they turn out great every time!
First, wash and peel your potatoes.  Peeling is optional: if you leave the peels on, you keep the nutrients that are in them, but you also get a bit of a different texture to your mashed potatoes.  (I prefer to peel them.)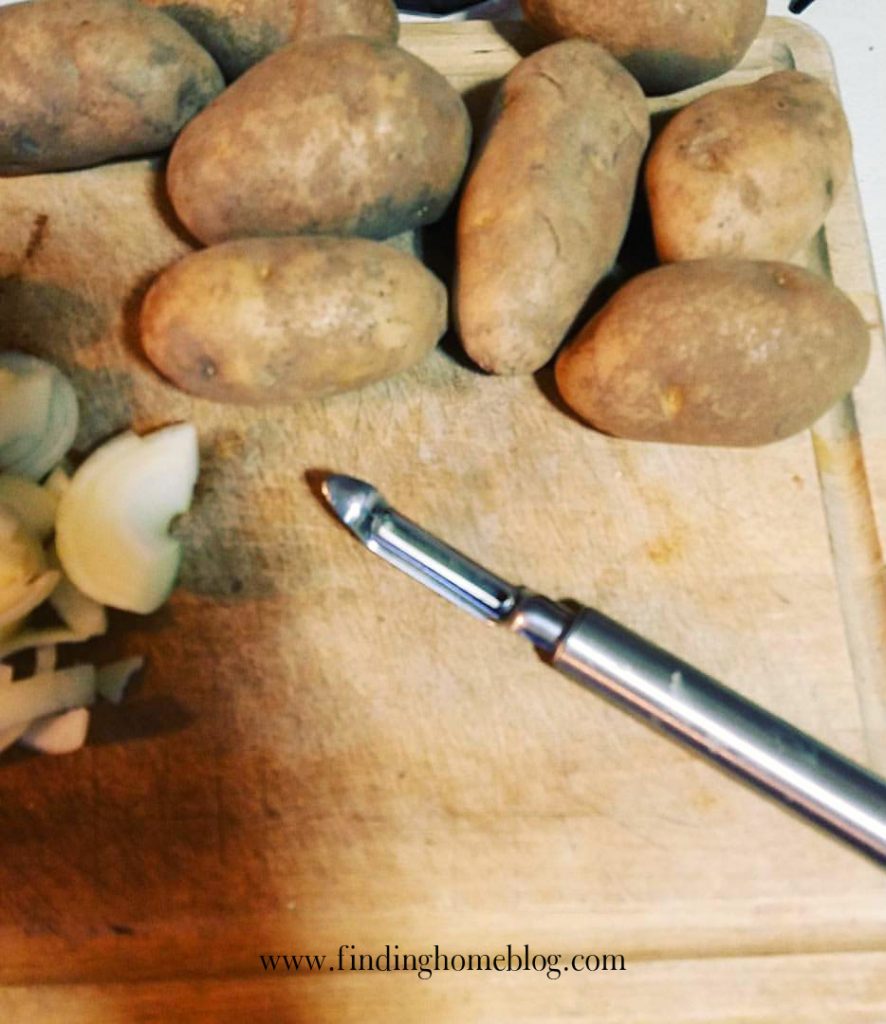 Then, chop your potatoes into several pieces.  The smaller the pieces, the faster they'll cook.  Put them in a large pot, and fill with enough water to cover the potatoes plus another inch or two.
Heat to a boil, and then boil for 20-30 minutes, until you can poke the potatoes with a fork and they're nice and soft.  Drain off the water, add milk and butter, and mash.  You'll also want to add a good sprinkle of salt and a bit of pepper.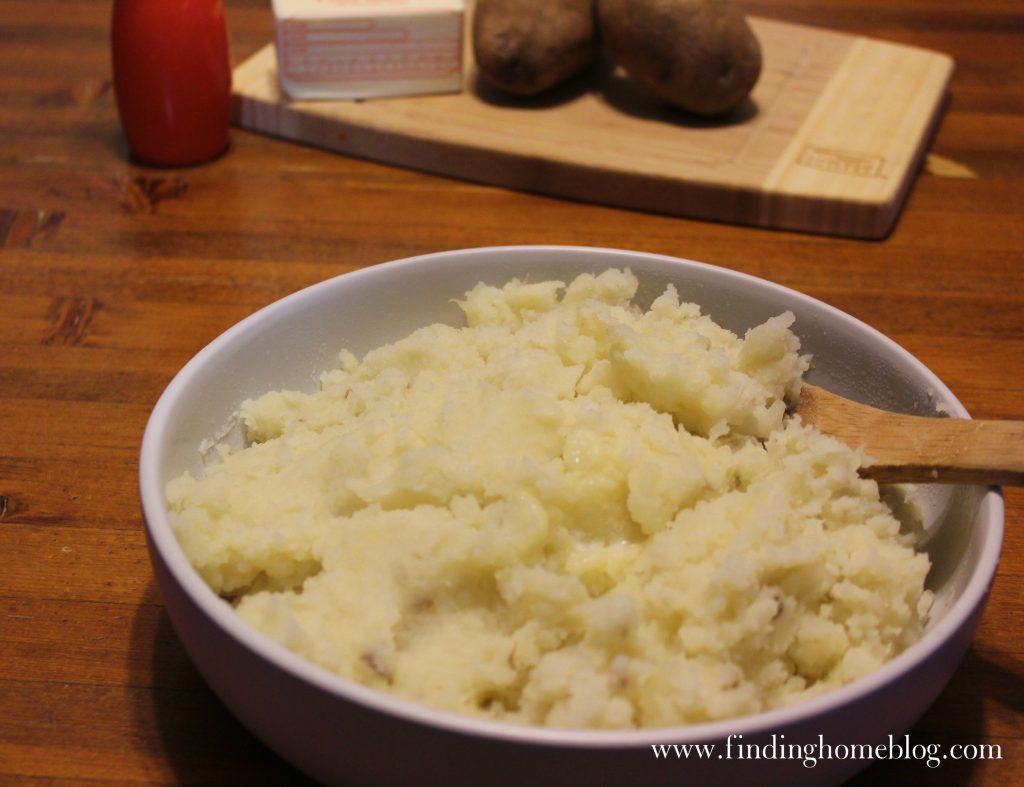 I usually do 7-8 potatoes for our family of six, which makes 4-5 cups of mashed potatoes.  To that amount, I add about 2 Tbsp. of butter and 2-3 Tbsp. milk (but I never measure – I just pour a little bit into the pot!).  Add your milk a little bit at a time if you're not sure how much you need – it's really easy to overdo it and have runny potatoes!  Not that I know this from experience…
I'm partial to a good old-fashioned metal potato masher, for potatoes that are mostly mashed with a few lumps left.  If you want absolutely creamy mashed potatoes with no lumps, an immersion blender is perfect.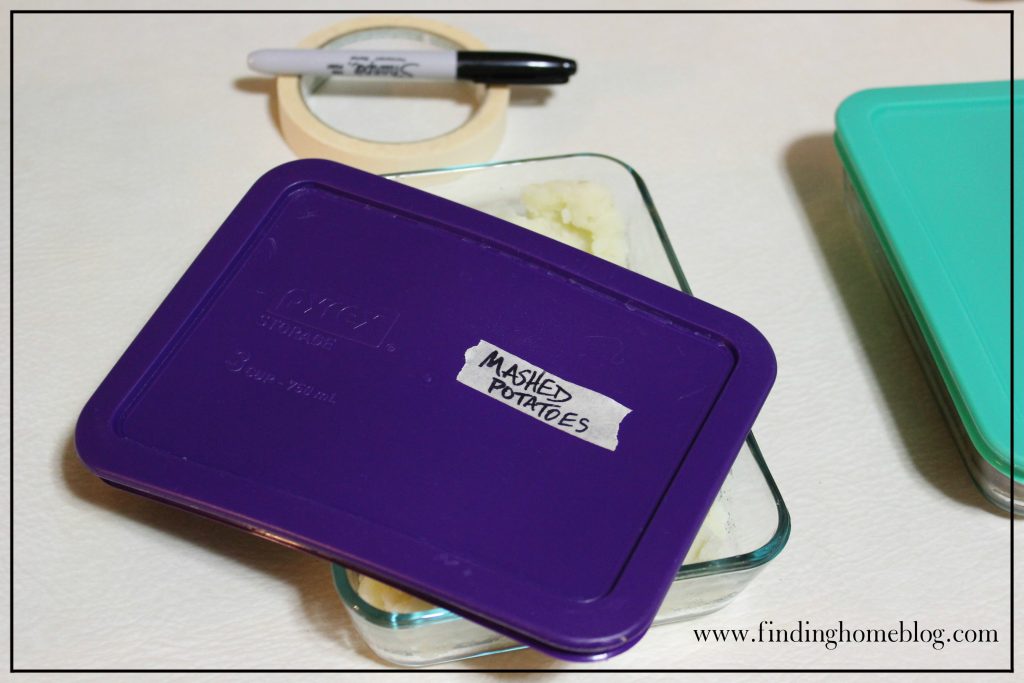 Did you know you can also freeze mashed potatoes?  You can!  Just put them in an airtight container (or a ziploc bag once they're completely cooled), and stick them in the freezer.  They may separate a little bit, but once they're thawed you can mix them back up with no problems.  A little bit of extra fat also helps them freeze better.  So instead of 2 Tbsp. of butter, use 3 Tbsp.
If you can't eat dairy, you can still make mashed potatoes as well!  Just use 1-2 Tbsp. of extra virgin olive oil instead of the butter, and unsweetened coconut or almond milk for the milk.  This is how we make our mashed potatoes when we're trying to eat paleo.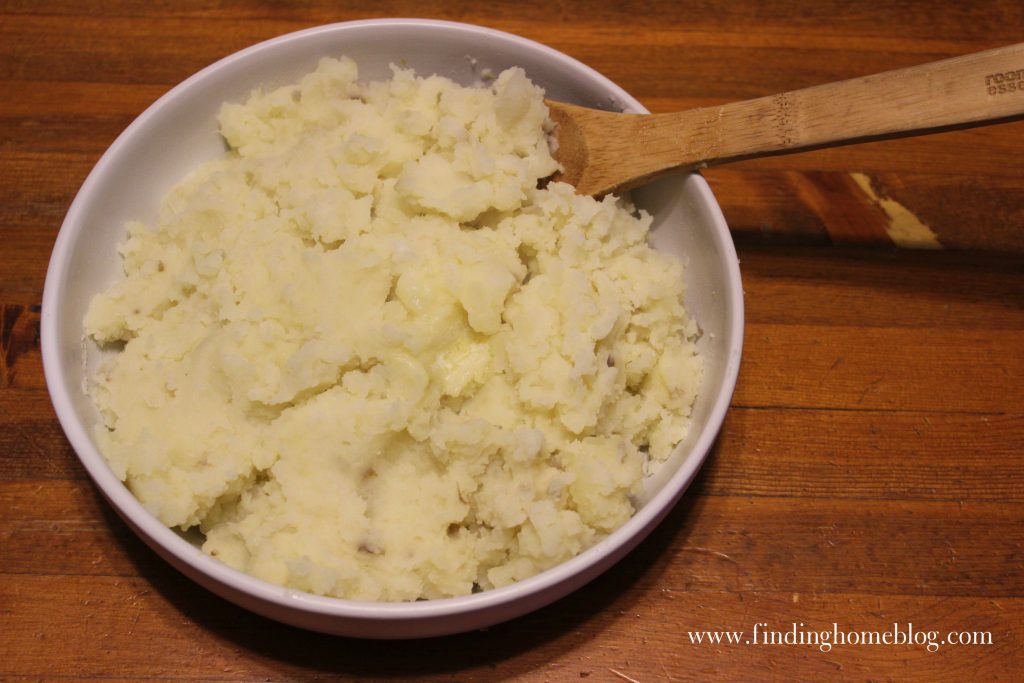 I'm sure you have plenty of pairings for mashed potatoes, but I'll be sharing one of our favorites on Thursday: Double Smothered Chicken.  For now, tell me your favorite foods to dish up with your mashed potatoes!