Confession: I am not a big fan of yogurt.  I know it's a healthy source of good bacteria, but I just don't like the tang by itself.  But I've found a way to get those benefits and enjoy a yummy treat: smoothies!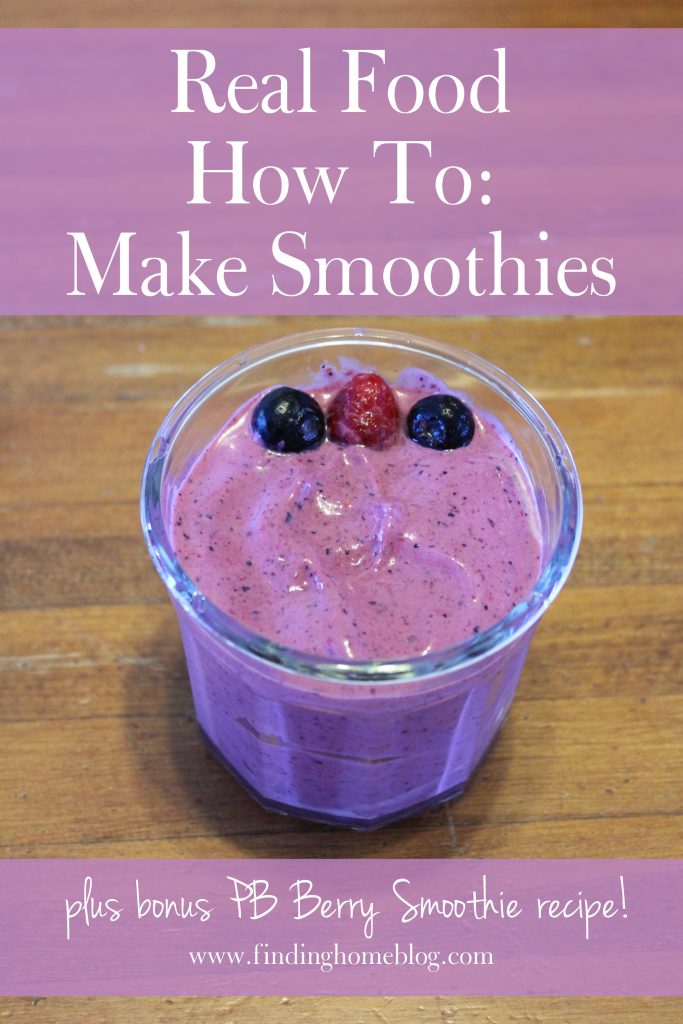 Just like how easy it is to make oatmeal, making smoothies is really simple: Throw ingredients in a blender and blend them up into creamy goodness.  Smoothies are one of those things that you can completely customize to your tastes, and you really can't mess them up (unless you take the lid off while blending, and then you'll have a BIG mess).
But if you're looking for a little more guidance, I've got the perfect easy smoothie recipe for you.
Peanut Butter Berry Smoothies
Makes about 2 cups.
Ingredients:
2 Tbsp. creamy peanut butter
1 cup frozen berries (we like a triple berry mix, but just blueberries or strawberries would work as well)
1/2 cup yogurt
1/4-1/2 cup milk or fruit juice
Directions:
Add ingredients to blender.  Blend until creamy.  Start with 1/4 cup of liquid and add more if needed.  I have a pretty standard Oster blender like this that we got as a wedding gift almost 10 years ago, and sometimes it needs a little extra liquid to help cut through the frozen fruit.  If you have a fancy blender like this, 1/4 cup will be just fine, unless you want more for a thinner smoothie.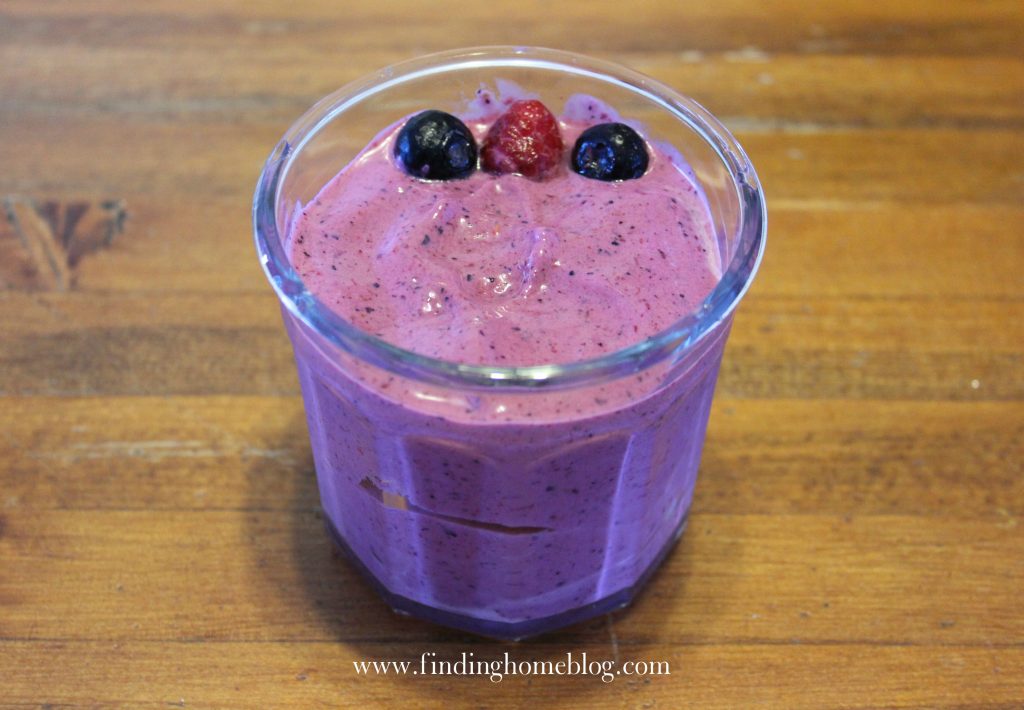 Can't have peanut butter?  Leave it out.  No dairy?  Try your favorite non-dairy milk, and instead of yogurt, add a banana.  Going green?  Blend some spinach with the liquid first, and then add the rest of your ingredients.
Need more smoothie flavor ideas?  The possibilities are endless!  Here are some basic smoothies that sound delicious:
You can also make smoothie packets and put them in the freezer.  Or, as you have ingredients that don't quite get used up, like a bit of spinach, one lonely banana, or a handful of blueberries, pop them in the freezer too for future smoothie goodness.
And there are smoothie recipes out there for pretty much whatever dietary restrictions or health benefits you're looking for: dairy free, paleo, extra veggies, even high protein!  We have this book by Tiffany of Don't Waste the Crumbs, and it's amazing how many high protein smoothies you can make with real food ingredients – no protein powders needed.  Whatever kind of smoothie you're in the mood for, there's probably a recipe.  And if not, make your own!

What's your favorite smoothie combination?
Disclosure: Some of the links in this post are affiliate links.  If you make a purchase through these links, I receive a bit of a commission at no additional charge to you.  Thank you for your support!