I've had my Instant Pot for about a year now.  Much like a lot of people, I was a little bit intimidated when I first got it, and I held off on opening the box for a few days because I didn't know what to do with it.
But I finally decided that that was silly, and I jumped in and made dinner with it.  The first recipe I tried?  This sausage and bean soup.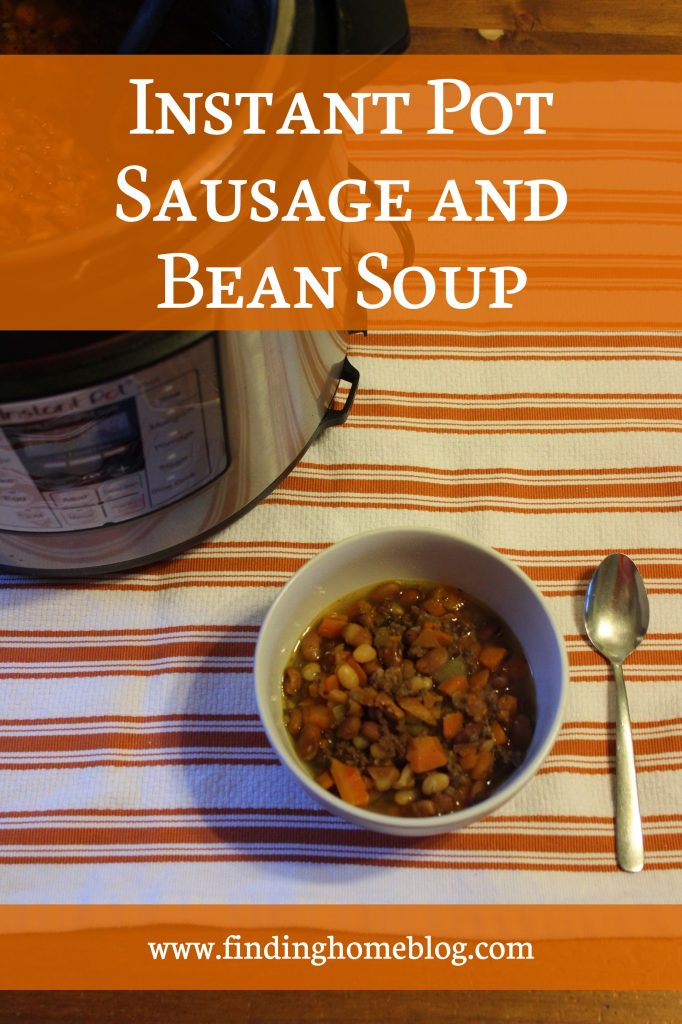 Now I would suggest that you don't start with this recipe.  Start with something super simple, like hard boiling eggs, or cooking rice.  Something that has one component and one time to think about, and something that doesn't have the possibility of several things going wrong.
For instance, with this recipe, I was converting from a crockpot recipe.  I didn't really have a clue as to the time I would need, so I was guessing from the times listed for dry beans in the manual.
I threw my whole pound of ground sausage in there raw, assuming it would cook in the time it took the beans to cook, but not really knowing how that all worked.
I didn't completely understand the maximum fill levels of the Instant Pot, like that you're only supposed to fill it halfway to 2/3 full, especially when you're working with dry beans that will expand when they cook.
And I didn't know that when you're cooking thicker foods, likes stews or rice or oatmeal, you're always supposed to give the Instant Pot a good shake before you open the lid, in case there's any steam pockets stuck within the food somewhere.
Thankfully, none of these potential problems turned into a problem, and I was pretty close to my guess on the time, so dinner was pretty tasty the first time around, and spot on the next few times we had this soup.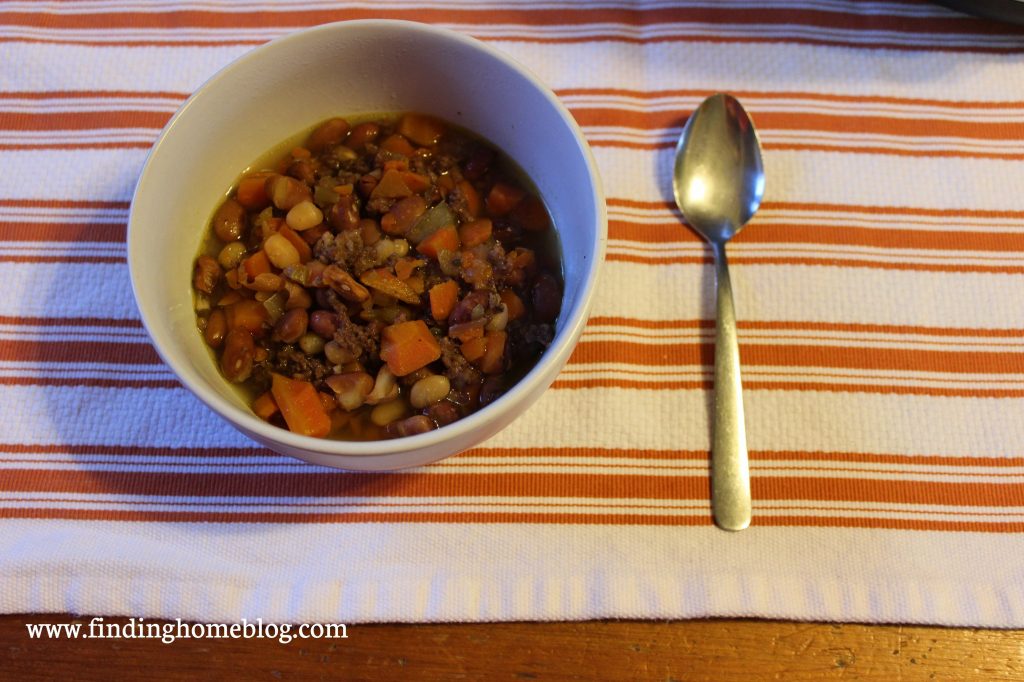 Instant Pot Sausage and Bean Soup
Serves 8
Ingredients:
1 lb. ground sausage
3 carrots, chopped
2 celery stalks, chopped
1 onion, chopped
3 garlic cloves, chopped
5 1/2 cups chicken or vegetable broth (how to make your own)
2 cups dry pinto beans
1 tsp. Italian seasoning
1/2 tsp. salt
1/2 tsp. pepper
Directions:
Using the saute function on your Instant Pot, brown the ground sausage.  Hit the cancel button and drain the fat.  (You can also add the ground sausage with the rest of the ingredients and it will be completely cooked when the soup is finished. However, I think it has a much better texture if you cook it separately first rather than essentially boiling it in the soup itself.  Either option will work, but it's worth the extra step, in my opinion.)
Add the remaining ingredients.  Put the lid on the Instant Pot and turn the valve to seal.  Cook on manual for 30 minutes, followed by at least 10 minutes of natural pressure release time (20 minutes is better).
Using a wooden spoon, turn the valve to vent to release the remaining pressure, and hit cancel.  Give the pot a good wiggle before opening the lid to release any steam pockets.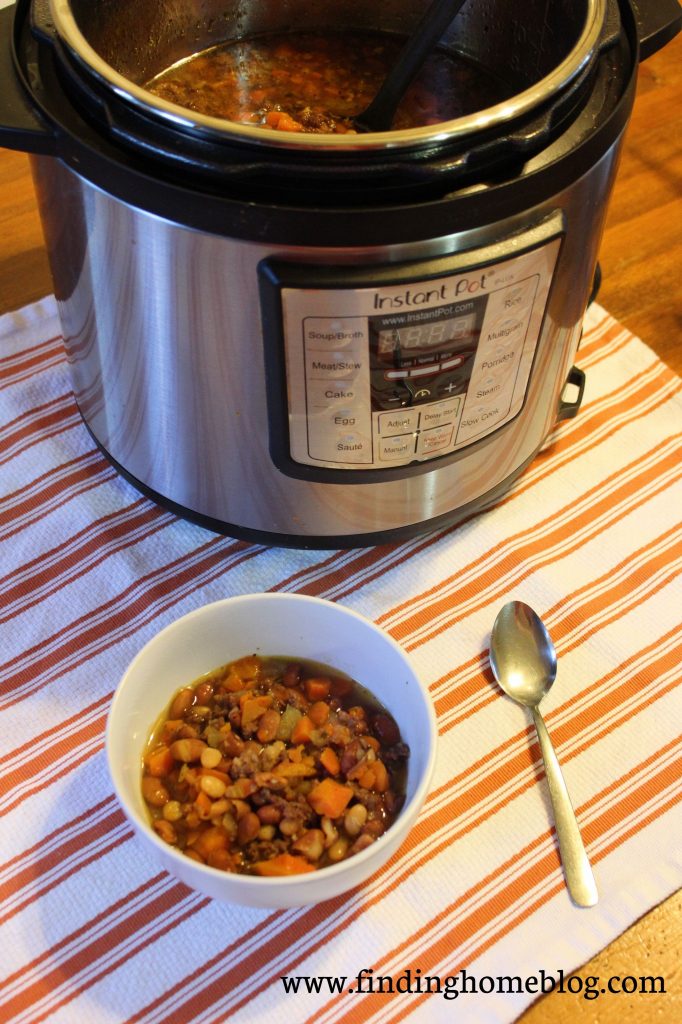 You can also use a mixture of beans in this recipe if you don't want to stick with just pinto.  Kidney, great Northern, or even lima beans would all work just fine.
What was the first recipe you tried in your Instant Pot? How did it turn out for you?
Related Posts: