Almost two years ago I posted my recipe for crockpot orange chicken.  It's still one of my favorites, because orange chicken is my absolute favorite kind of Chinese takeout.  But where the takeout versions is usually breaded and fried, and full of gluten and sugar, I wanted a better version.  And while the old version got rid of the gluten, it was still pretty high in sugar.  So I started experimenting again.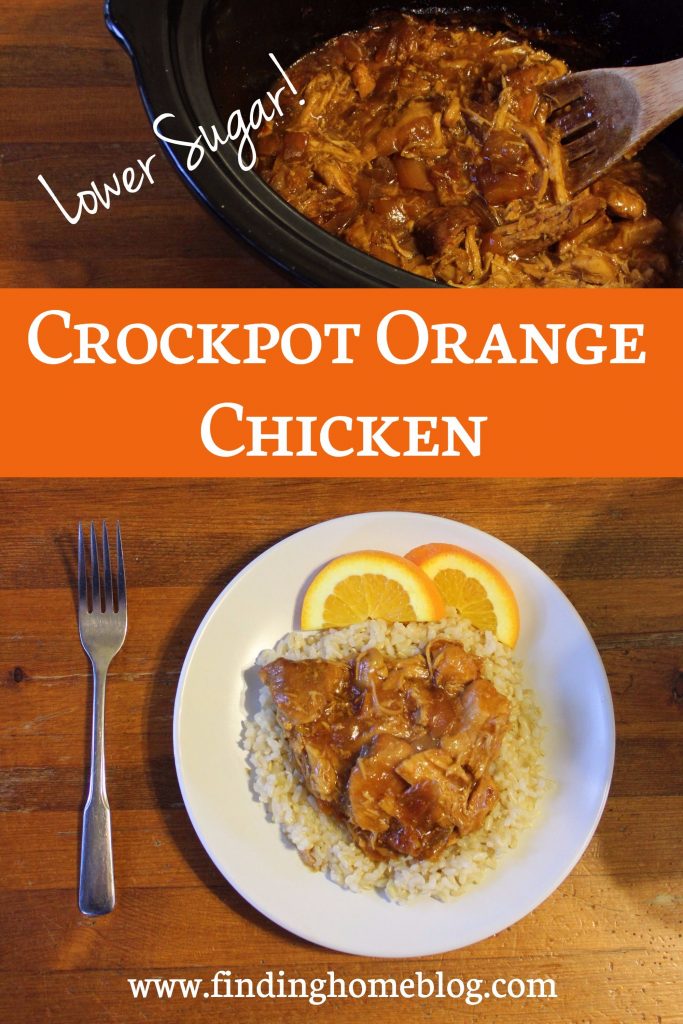 This recipe is not sugar free, but compared to many recipes out there, and to the takeout version, it's definitely lower sugar, and that's good enough for me!  Plus, it's tasty and easy, which is the best kind of food.
Low Sugar Crockpot Orange Chicken
Serves 6
Ingredients:
20 oz. chicken breast, cut into pieces
1 onion, chopped
1 yellow pepper, chopped
2 large navel oranges, zested and juiced
1/3 cup brown sugar
1/3 cup gluten free soy sauce
1 tsp. ground ginger
1/4-1/2 tsp. red pepper flakes
2 Tbsp. corn starch and 1/4 cup cold water (optional)
rice for serving
Directions:
Place chicken, onion, and pepper in crockpot.  Zest oranges overs chicken and veggies.
Juice oranges.  Mix orange juice with brown sugar, soy sauce, and spices.  Pour sauce over chicken and veggies.
Cook on low for 6-8 hours.  If you would like a thicker sauce, mix corn starch and water in small bowl, and stir into chicken mixture for final 45 minutes of cooking, and increase heat to high.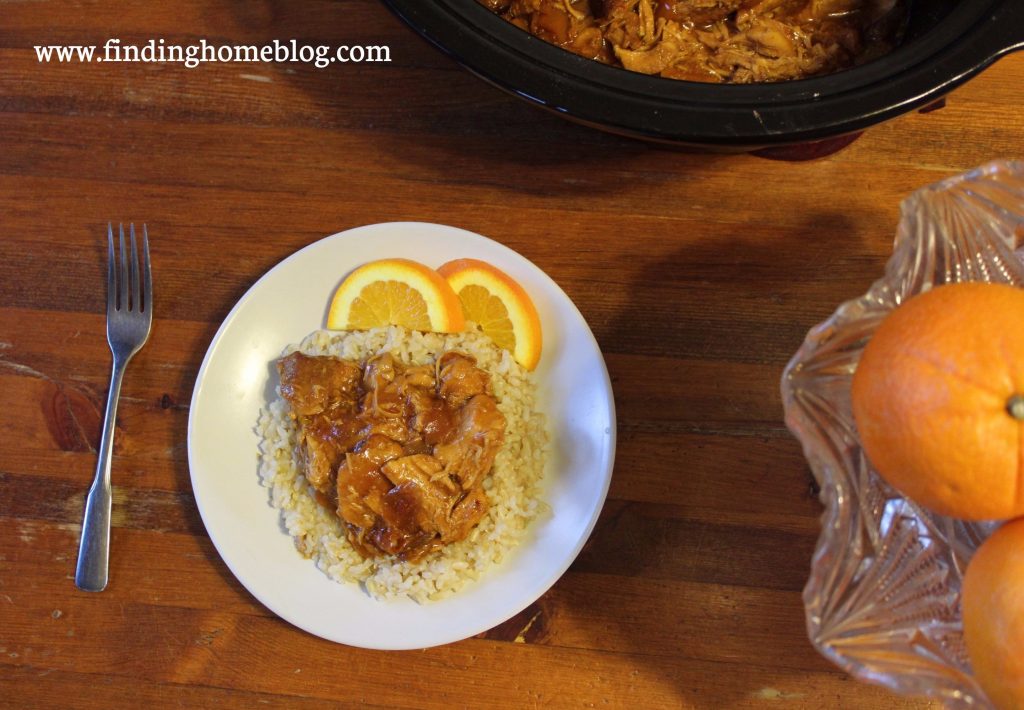 What's your favorite kind of takeout?  Have you found a way to make it at home?
Disclosure: Some of the links in this post are affiliate links.  If you make a purchase through these links, I receive a bit of a commission at no additional charge to you.  Thank you for your support!