A few weeks ago, I made a small batch of orange marmalade with some extra oranges.  The problem with that is that even a small batch made 4 containers, and we don't eat something like orange marmalade often enough to use that up quickly.  (I didn't have any canning jars to can it and save it long-term).  So I wanted to find a recipe for orange chicken, ideally in the crockpot, and using the orange marmalade.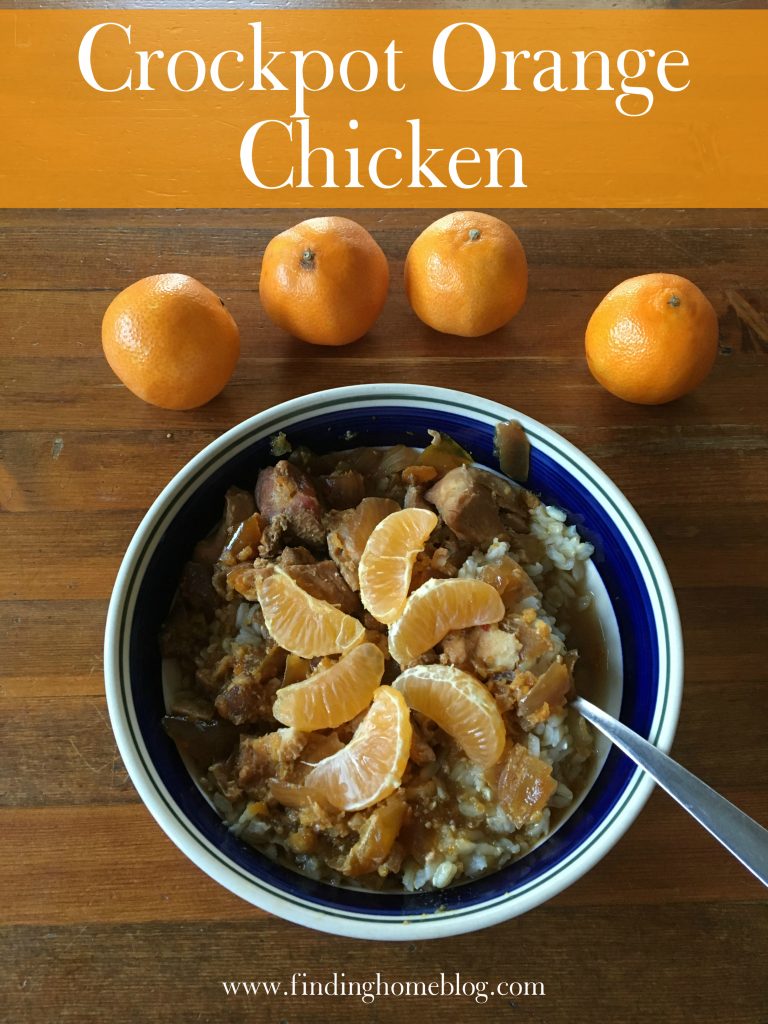 The majority of the recipes I found on Pinterest using orange marmalade were chicken, marmalade, and a bottle of barbecue sauce.  I could have made homemade barbecue sauce and then done that one, but I wanted something easier with what I had on hand.  So I searched some more and combined a few common ingredients from other recipes. And if I do say so myself, it turned out really good!  Since we have two containers of marmalade left, it's safe to say we'll be having this again soon.
Ingredients:
20oz. chicken breast, cut up into small pieces
1 cup orange marmalade*
1/3 cup gluten free soy sauce
1 tsp. ground ginger
1/2 tsp. red pepper flakes (I thought this was just the right amount of kick, but the kids thought it was too spicy, so next time I'll use 1/4 tsp. instead)
1 yellow pepper, chopped
1 onion, chopped
Combine all ingredients in crockpot and cook on low 6-8 hours, until chicken is cooked through and veggies are soft.  Serve over rice.
*If you're feeling lazy, you can just "make" the orange marmalade like the recipe below, measuring equal amounts of orange and sugar, and put that directly into the freezer bag or crockpot without cooking it.  For this recipe, that works fine.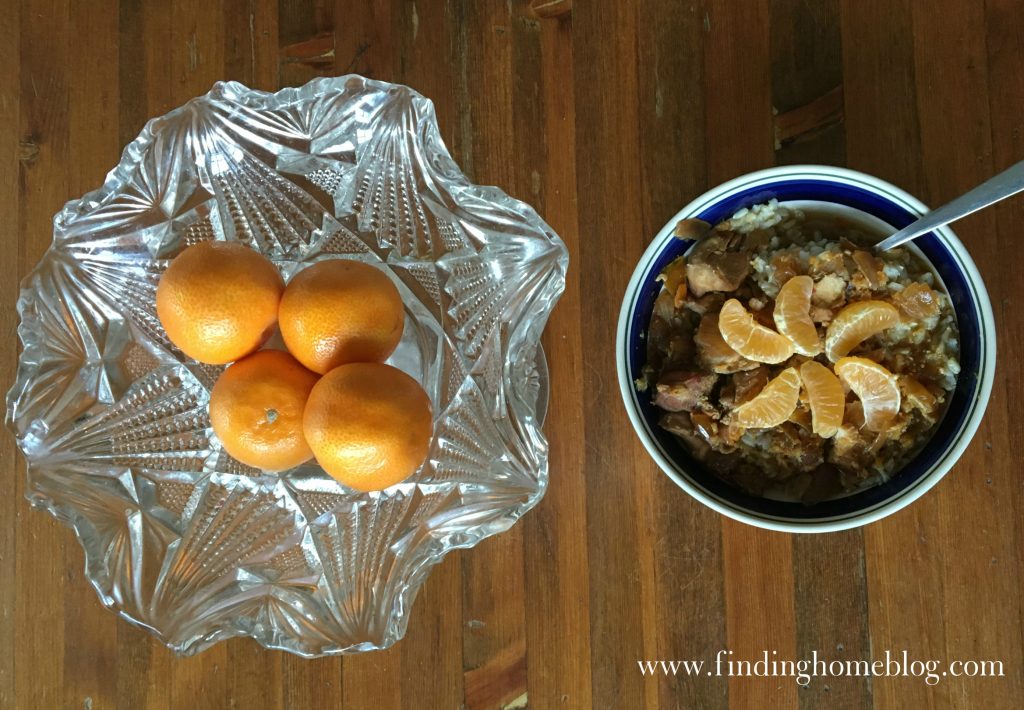 Easy Orange Marmalade 
(makes about 1 cup per orange)
Directions: Thoroughly wash all oranges.  Cut off any yucky spots.  Puree oranges, peel and all, in a blender.  (My blender is pretty low-powered, so I had to halve mine and do one orange at a time).  Measure the amount of orange pulp you get.  Mix an equal amount of white sugar with the orange pulp in a medium size pot.
Heat over medium heat until bubbling, then lower heat and simmer 30 minutes, stirring often.  Lower the heat more if necessary (my first batch burned because it was too high of a heat and I didn't stir it often enough).  Cool and refrigerate.
Disclosure: Some of the links in this post are affiliate links.  If you make a purchase through these links, I receive a bit of a commission at no additional charge to you.  Thank you for your support!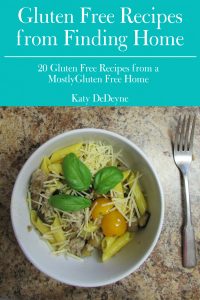 Want more yummy recipes?  Sign up below to get your copy of Gluten Free Recipes From Finding Home: 20 Gluten Free Recipes From A Mostly Gluten Free Home.