Can you believe it's almost time for back to school?  I feel like the school season starts earlier and earlier every year.  For some reason, seeing school supplies in the stores on July 1st doesn't bother me, but when people start talking about their kids' first day before the last week of August, it makes me twitchy.  It's still summer, people!  (I know, I know, you don't control when school starts.)
But if you're already back to packing lunches, or you need a yummy after-school snack, I've got the perfect treat for your first day.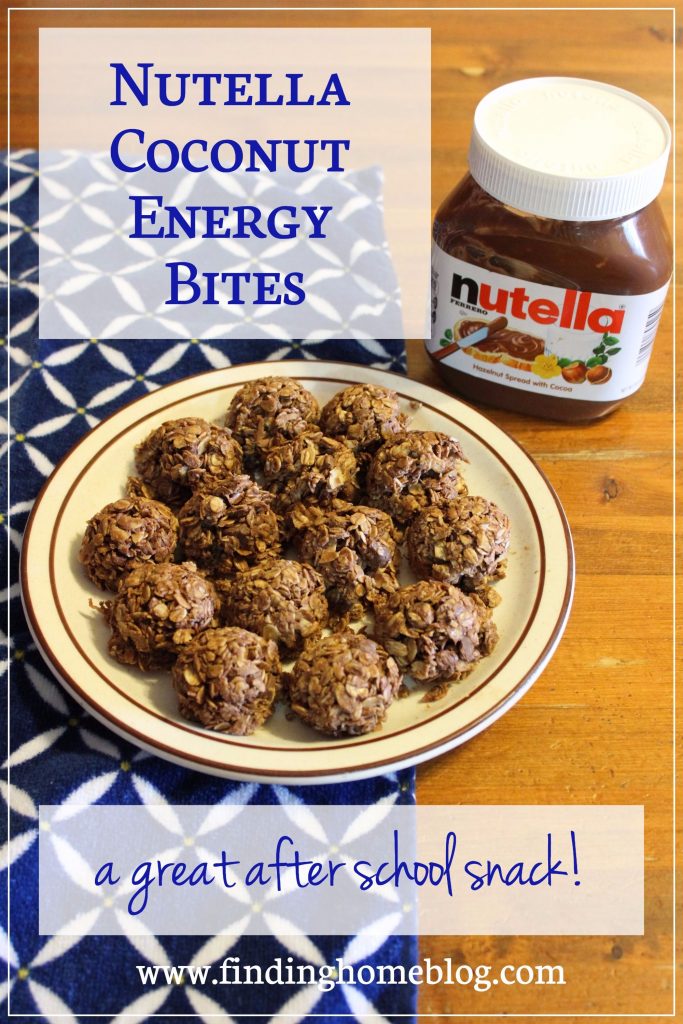 Nutella Coconut Energy Bites
Makes about 30 bites
Ingredients:
3 cups old-fashioned oats
1/4 cup shredded coconut
1/2 cup chocolate chips
3/4 cup Nutella
1/4 cup + 2 Tbsp. melted coconut oil
Directions:
Mix all ingredients in a large bowl.
Chill for at least 45 minutes.
Using a medium cookie scoop (I like this one), scoop onto a plate.  Store in the refrigerator or freezer.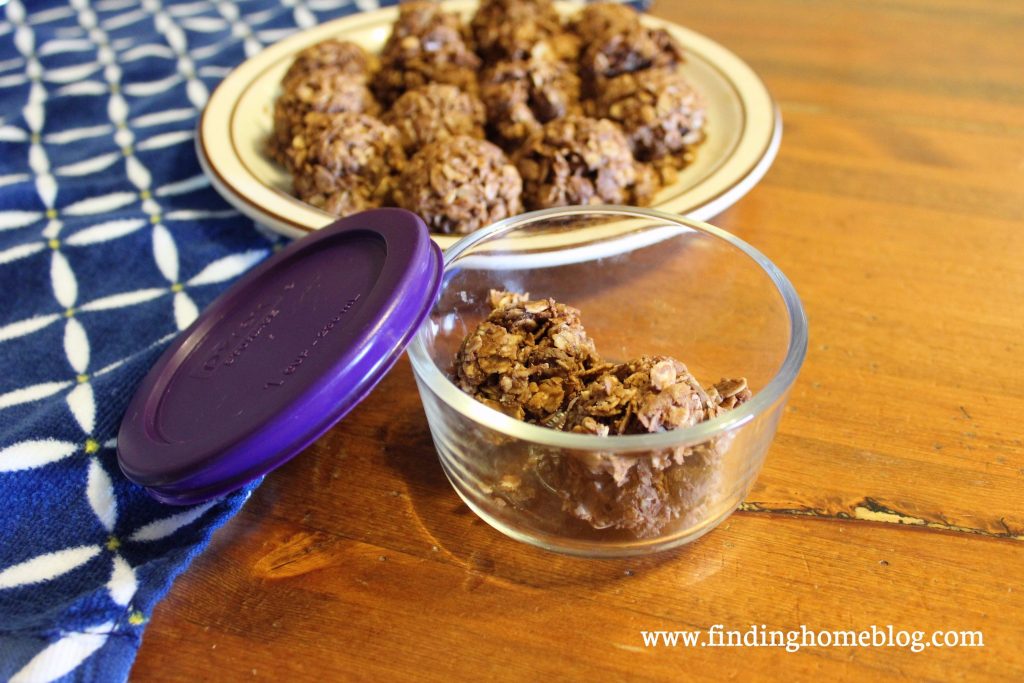 These are a little bit gooier than my original Energy Bites, hence the chilling time.  That helps the coconut oil solidify just enough so that when you scoop them out, they stay together.  It also helps to really press the mixture down in the scoop firmly before turning them out.
If you're sending these in a lunchbox, I'd suggest keeping them in the freezer.  That way they'll stay together until lunchtime, but by lunch they'll be perfectly thawed to eat.  They're still yummy if they fall apart – but you may need a spoon!  Although, honestly, combining a spoon with Nutella is always a good idea…
Whether your kids are heading back to school, or you're just looking for an easy no bake treat because summer is hot, these energy bites are the perfect snack!
Disclosure: Some of the links in this post are affiliate links.  If you make a purchase through these links, I receive a bit of a commission at no additional charge to you.  Thank you for your support!