Sometimes you just need an easy snack.  And these energy bites, or "power balls", as my Dad calls them, are both easy and delicious!  My recipe is based on this one from Money Saving Mom, but simplified based on what we normally have on hand.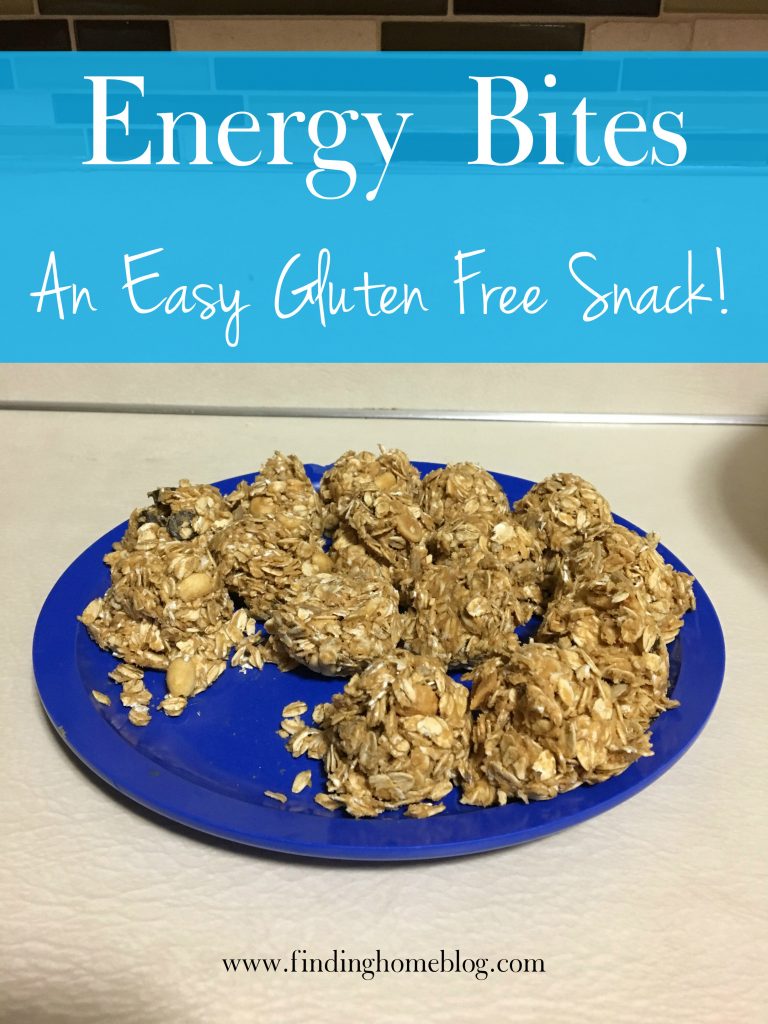 Ingredients:
3 cups old-fashioned oats
3/4 cup peanut butter
1/2 cup honey
3/4 cup mix-ins*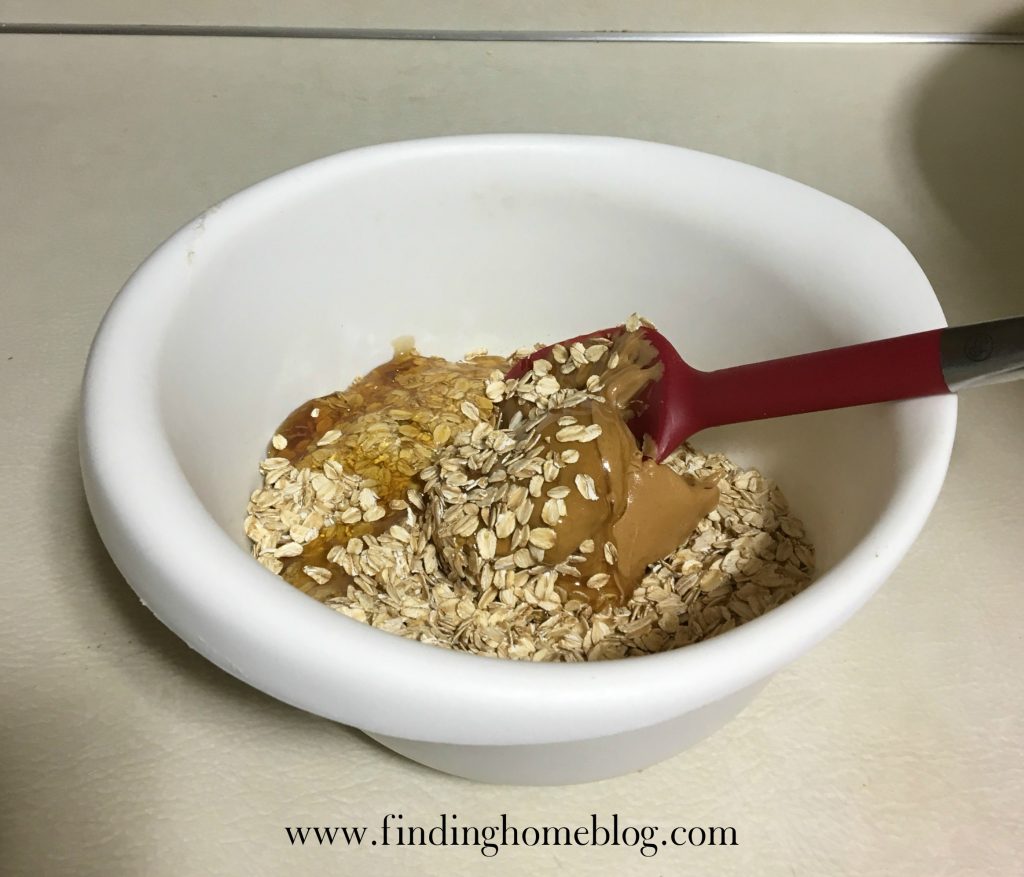 Directions:
Measure oats and mix-ins into a large bowl.  Add peanut butter and honey.  Mix to combine.  Using a medium scoop, scoop onto a plate.  Store in refrigerator or freezer.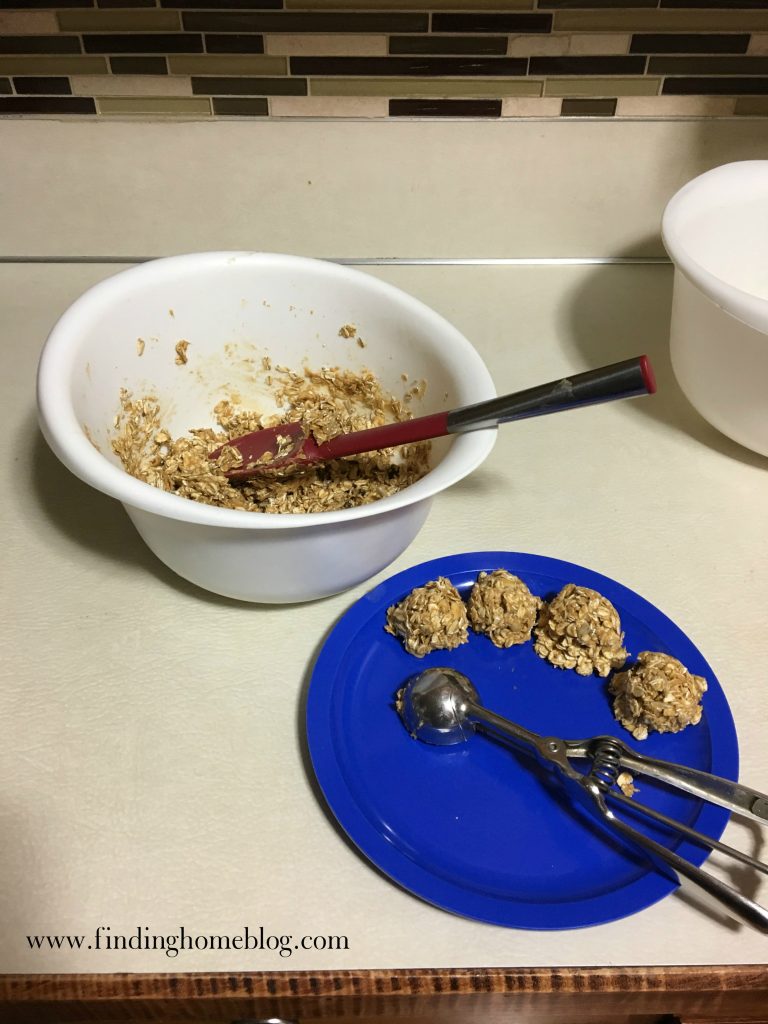 *For mix-ins, I like to use a mixture of nuts, sunflower seeds, and chocolate chips.  You can also opt for shredded coconut, craisins, or pretty much anything you would add to a trail mix or granola bar.  As long as you have about 3/4 cup total, you're good!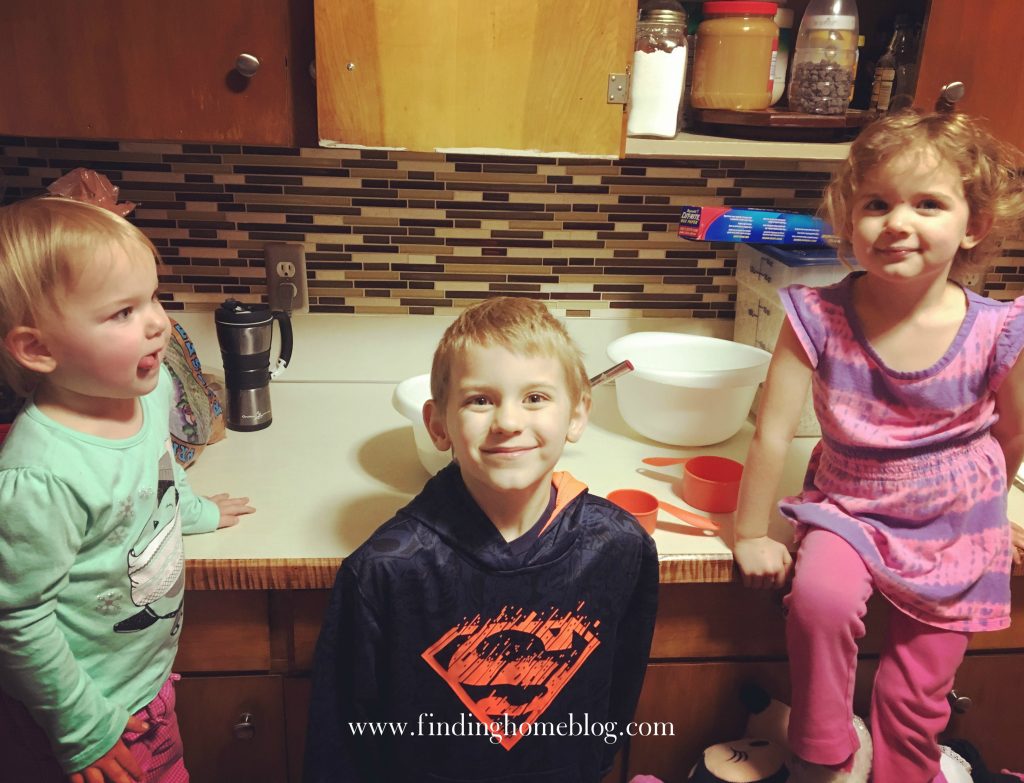 The kids love to help make these, and we have these for a snack all the time, but they would also be a fun twist on a traditional cookie to take to a holiday party.  Or if you are delivering a food gift to a new mom, these are a perfect easy-to-grab-with-one-hand snack.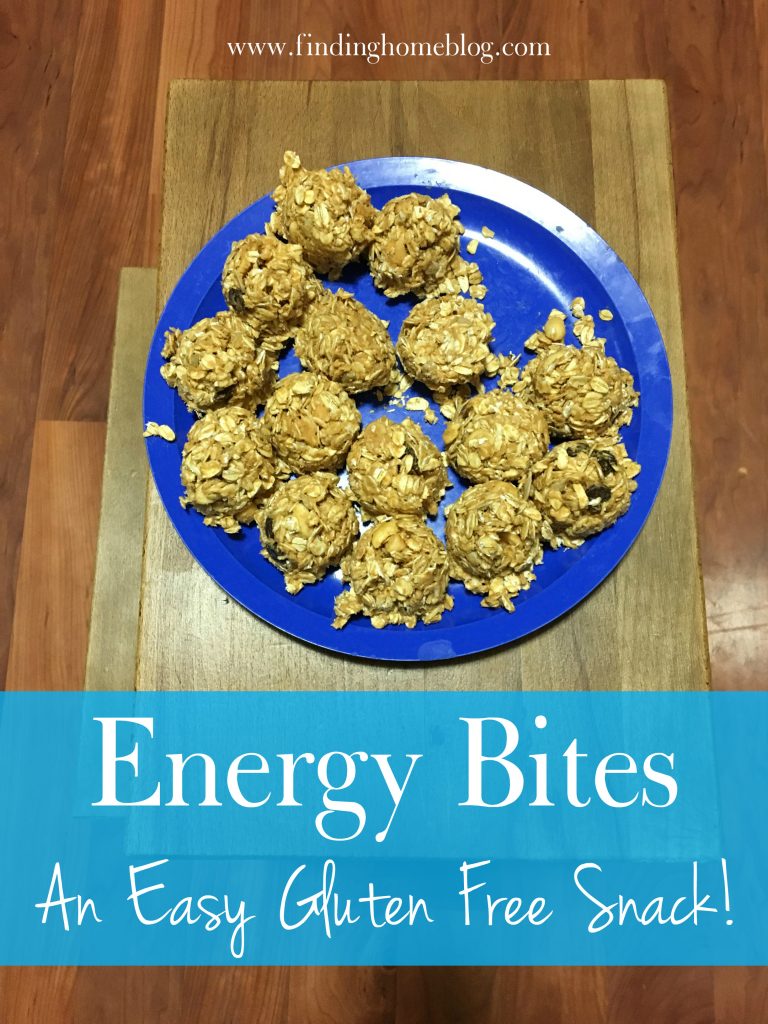 However you choose to make them, they're a quick and easy treat!
Disclosure: Some of the links in this post are affiliate links.  If you make a purchase through these links, I receive a bit of a commission at no additional charge to you.  Thank you for your support!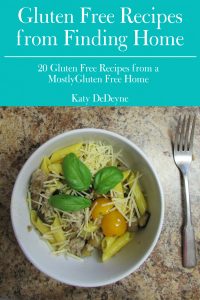 Want more simple, yummy recipes? Sign up below to get 20 recipes for free right now!