Disclosure: Some of the links in this post are affiliate links. If you make a purchase through these links, I receive a bit of a commission at no additional charge to you.
One of my favorite baked goods growing up was banana bread. Any time the bananas got too ripe, I knew good things were coming.
My mom even had a chocolate version of banana bread, which was also really yummy (and similar to my gluten free chocolate zucchini bread), but good old-fashioned regular banana bread has always been my favorite.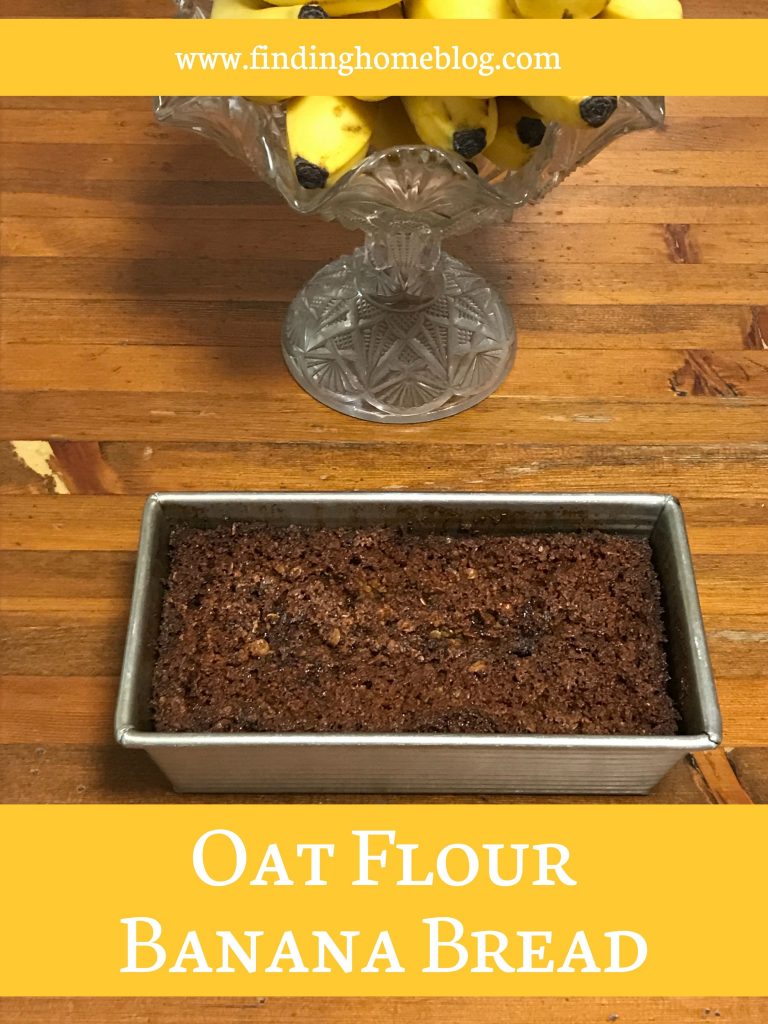 So when we first started eating gluten free, finding a version of banana bread to continue to have as a snack (and use up those overripe bananas!) was a priority for me.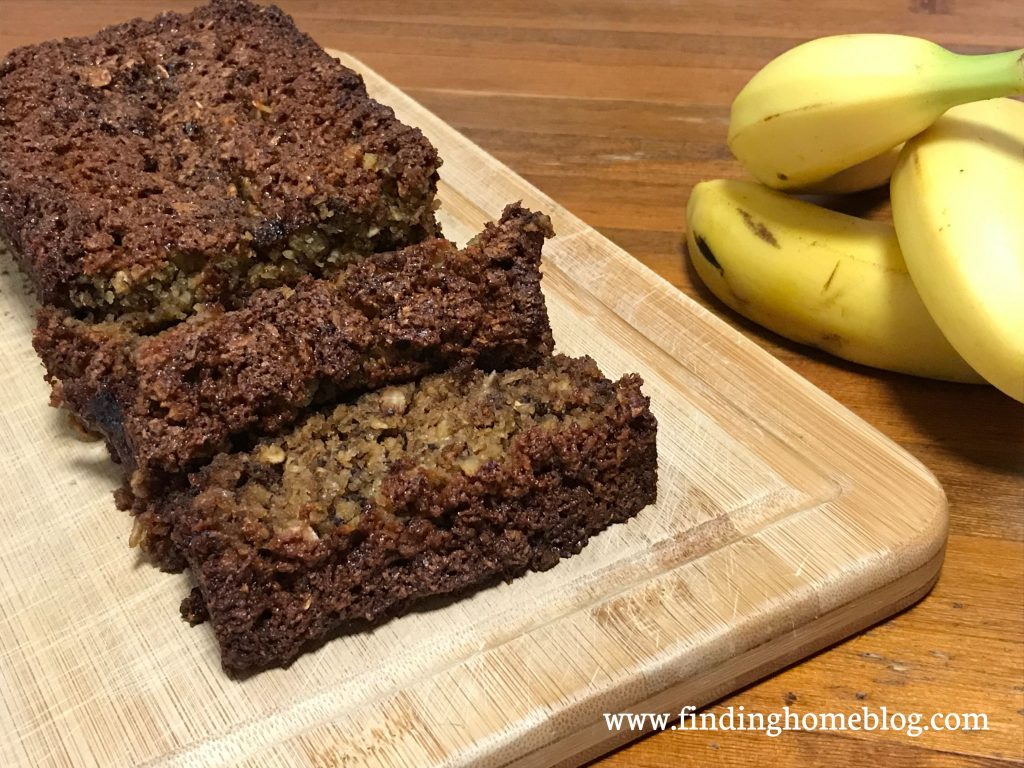 Oat Flour Banana Bread
Makes 1 loaf
Ingredients:
3 bananas, mashed
1/3 cup melted butter
1 cup granulated sugar
1 large egg
1 tsp. vanilla extract
1 tsp. baking soda
1/4 tsp. salt
1-1/2 cup old-fashioned oats, ground into oat flour
1/2 cup additional old-fashioned oats
Directions:
Preheat oven to 350ºF.
In large bowl, mash bananas. Add remaining ingredients and mix to combine.
Pour into loaf pan (I like this USA Pans one), and bake for 55 minutes, until a knife inserted in the center comes out clean. Cool before slicing.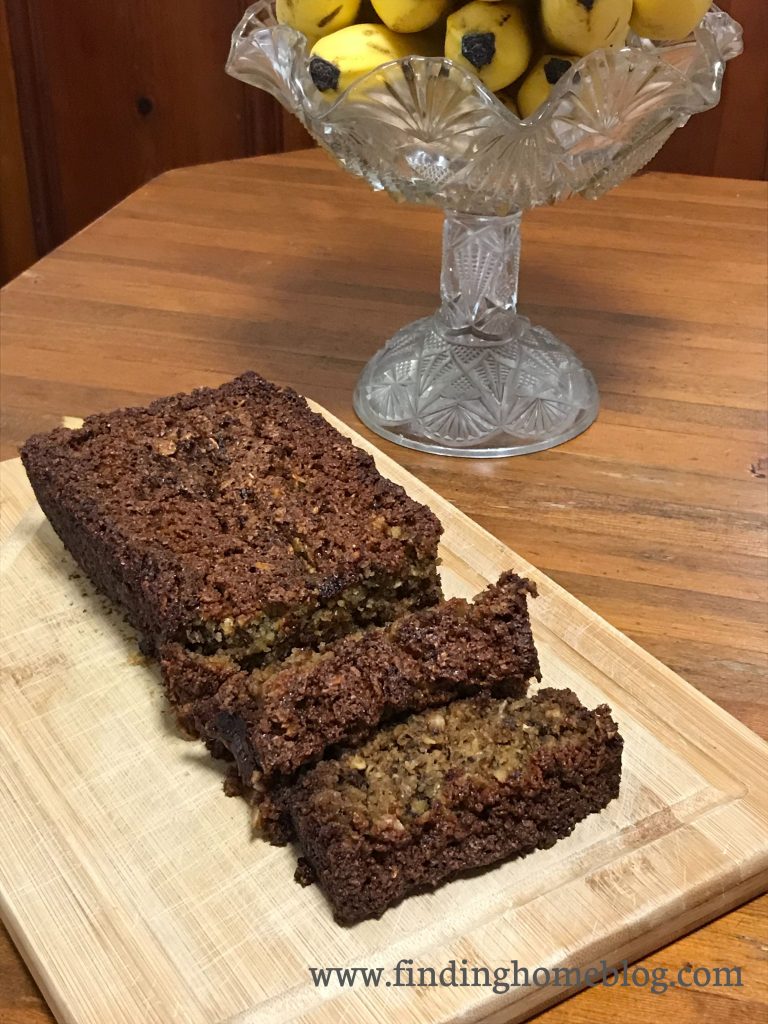 We've been using this recipe for years now, multiple times a month. I may buy extra bananas knowing full well we won't eat them all. After trying this recipe, you might find yourself doing the same thing…