I'm a big fan of baked goods. If you've been here for any amount of time, you know that's probably an understatement. Whether it's muffins or cookies or brownies, I love them all.
And being gluten free doesn't have to mean giving up all those yummy baked goods. It just means getting a little creative sometimes.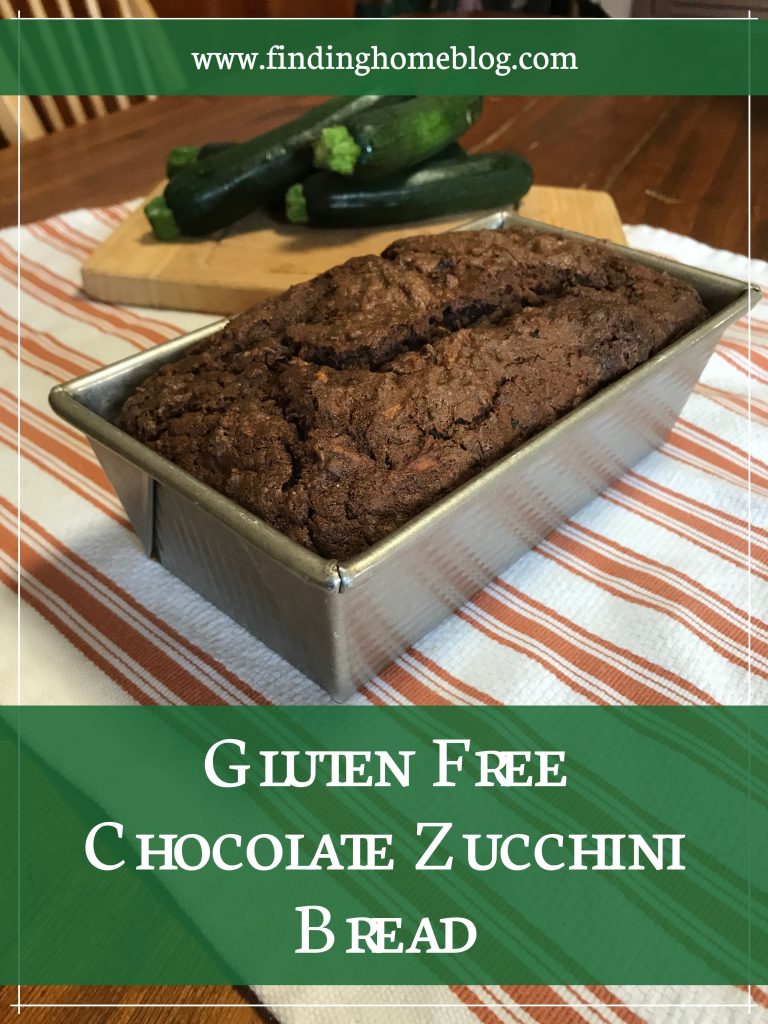 This recipe came about because I had some extra zucchini that needed to be used up. Sometimes I turn to Grandma Winter's Pumpkin Zucchini Bread, but I didn't have any pumpkin, and I was really looking for something chocolate.
So I stuck with Grandma Winter, and pulled out her cocoa banana bread recipe. I tweaked it a little bit, swapping out the bananas for zucchini, and switching over to a gluten free flour, and the result was delicious!
I tested it a few more times with a few different gluten free flours, and while they each taste a little bit different, the overall yumminess factor is the same. Which means that whatever your favorite gluten free flour is, it will probably work in this recipe.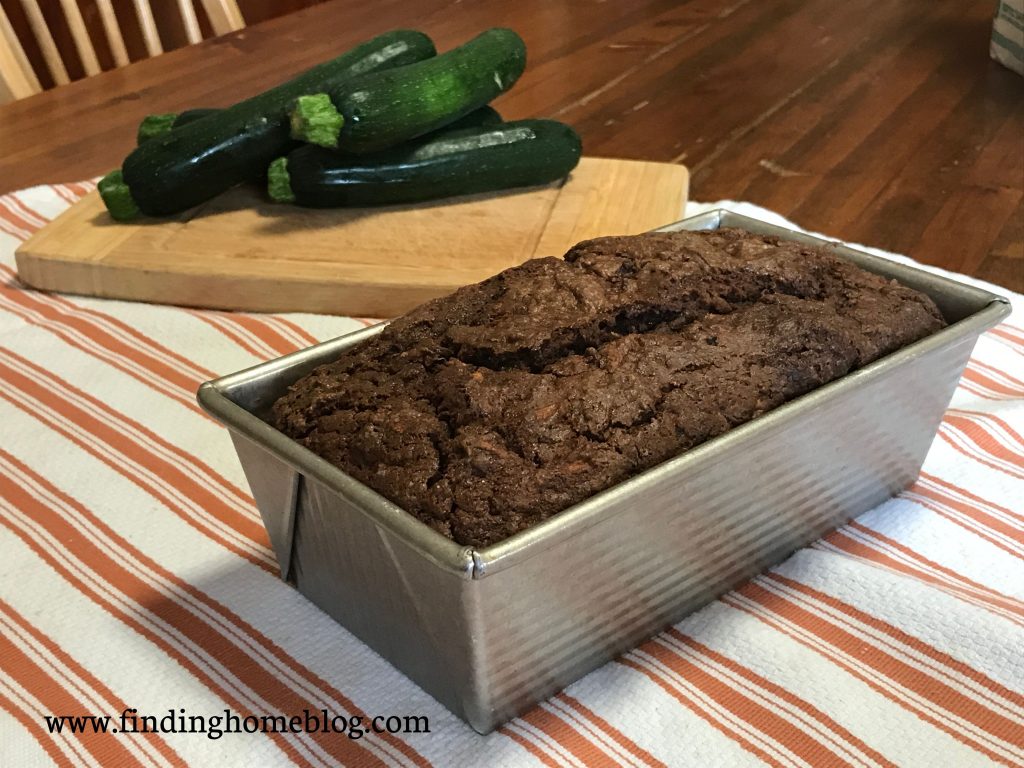 Gluten Free Chocolate Zucchini Bread
Makes 1 loaf
Ingredients:
1/2 cup unsalted butter, softened
1 cup sugar
1-1/2 cups grated zucchini
1/4 cup milk
1/3 cup cocoa powder
2 large eggs
1 tsp. vanilla extract
2 cups Bob's Red Mill 1-to-1 Gluten Free Baking Flour (or your other favorite cup-for-cup substitute)
1 tsp. baking soda
1/2 tsp. salt
Directions:
Preheat oven to 350º F.
In large bowl, mix all ingredients except zucchini, just until combined. Fold in zucchini.
Pour into greased 9×5 loaf pan and bake for 60-65 minutes*, until knife inserted in the center comes out clean. (If you use one of these awesome loaf pans, no greasing is necessary – they're my favorite!)
*Other gluten free flours may take slightly longer to bake, so start at 60 minutes and adjust as needed – one of the ones I tried took 70 minutes total!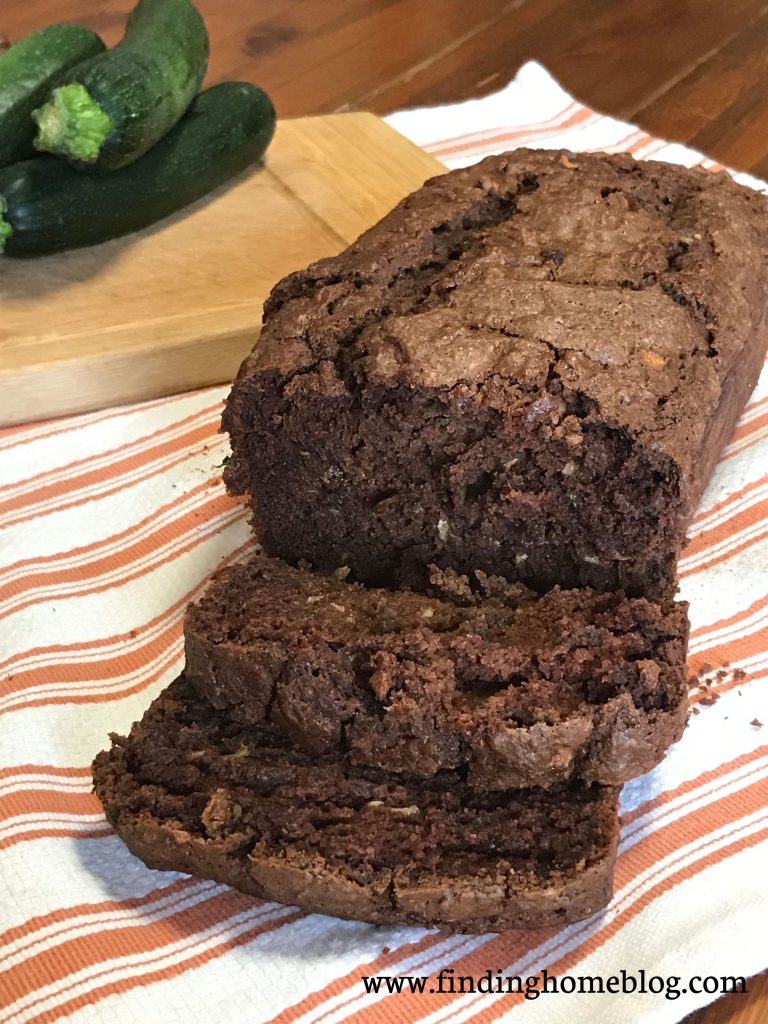 Starting from a Grandma recipe is just good advice in general – they're usually tried and true recipes with simple ingredients, and they turn out well. And with chocolate? You probably can't go wrong.
What's your favorite Grandma recipe?
Disclosure: Some of the links in this post are affiliate links. If you make a purchase through these links, I receive a bit of a commission at no additional charge to you.