Do you have any weird food combinations that you just really enjoy? I'm not talking the pickles-and-ice-cream stereotype here (although if that's your thing, you do you). But foods that maybe wouldn't normally be paired together and yet they're delicious?
Today's post is for you, weird foodie.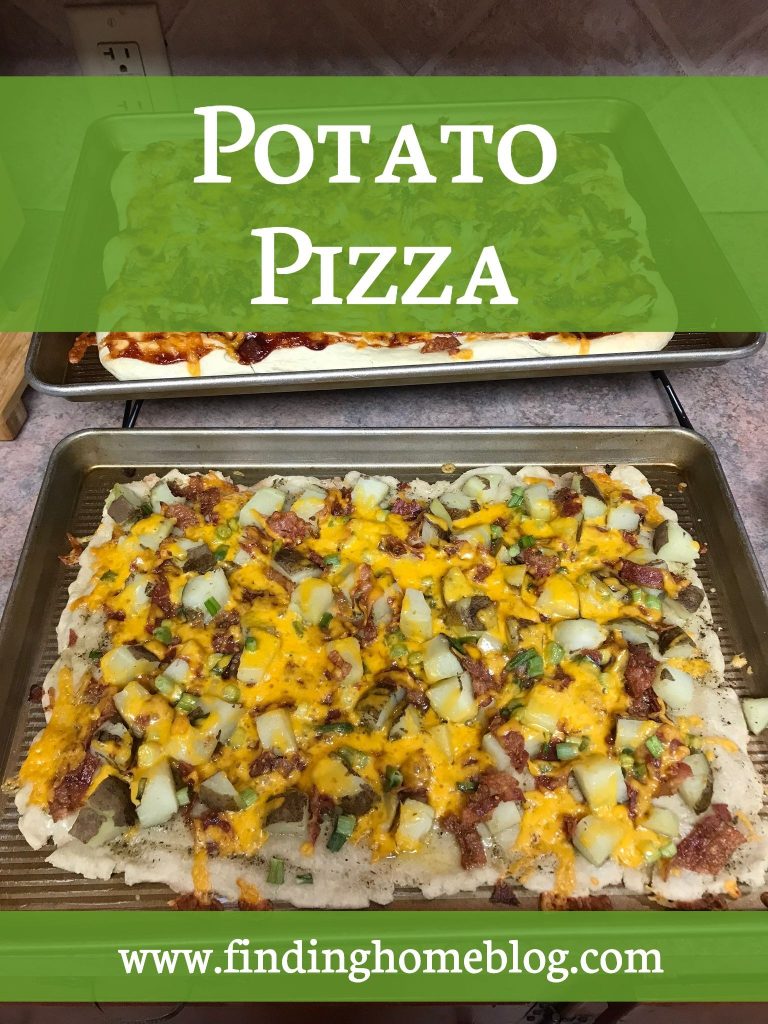 I first had potatoes on pizza in my college years from Topper's Pizza. They're still around, and they still have a potato pizza, but they've changed it from what it used to be. So this recipe is based off of my memory of that original potato pizza from many years ago.
It's reasonably frugal to make in the realm of homemade pizzas. You're only using a little bit of bacon, and potatoes and green onions are very cheap. It's like all of the best parts of baked potato night, but on a pizza.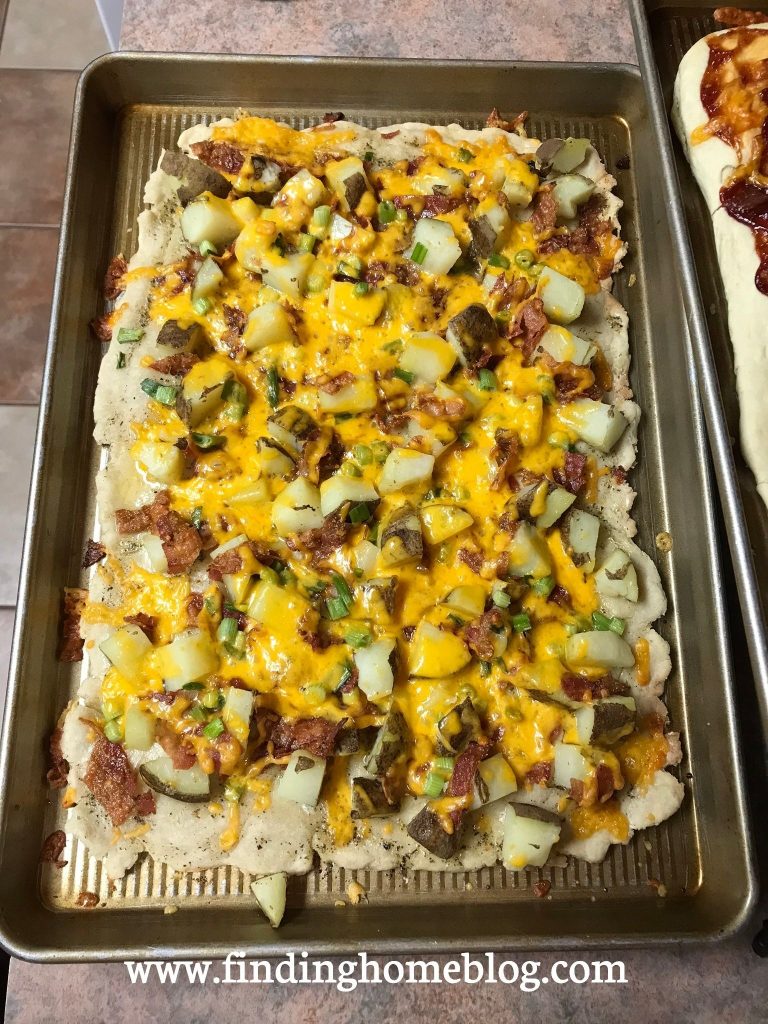 Potato Topped Pizza
Makes 1 large pizza
Ingredients:
1 crust of your choice (I usually use one of the two mentioned in this post)
3 Tbsp. butter, melted
1/2 tsp. Italian seasoning
1/2 tsp. garlic powder
1/4 tsp. onion powder
8 oz. bacon, cooked and crumbled
1/4 cup chopped green onions (these freeze well, so chop them all and put the rest in the freezer for next time!)
1-2 baked russet potatoes, chopped (I usually just pop a few in my Instant Pot earlier in the day)
1 cup shredded cheddar cheese
1/2 cup shredded Parmesan cheese
sour cream (optional)
Directions:
Preheat oven according to your pizza crust directions. Bake your pizza crust for 3-5 minutes, just to start the baking, so that the butter sauce doesn't seep in and make it soggy.
Melt butter. Mix in Italian seasoning, garlic powder, and onion powder. Spread over partially baked crust. Top with bacon, potatoes, and green onions. Sprinkle cheese evenly over the top.
Finish baking according to your pizza crust directions. Top with a drizzle of sour cream if you so choose. Slice and enjoy!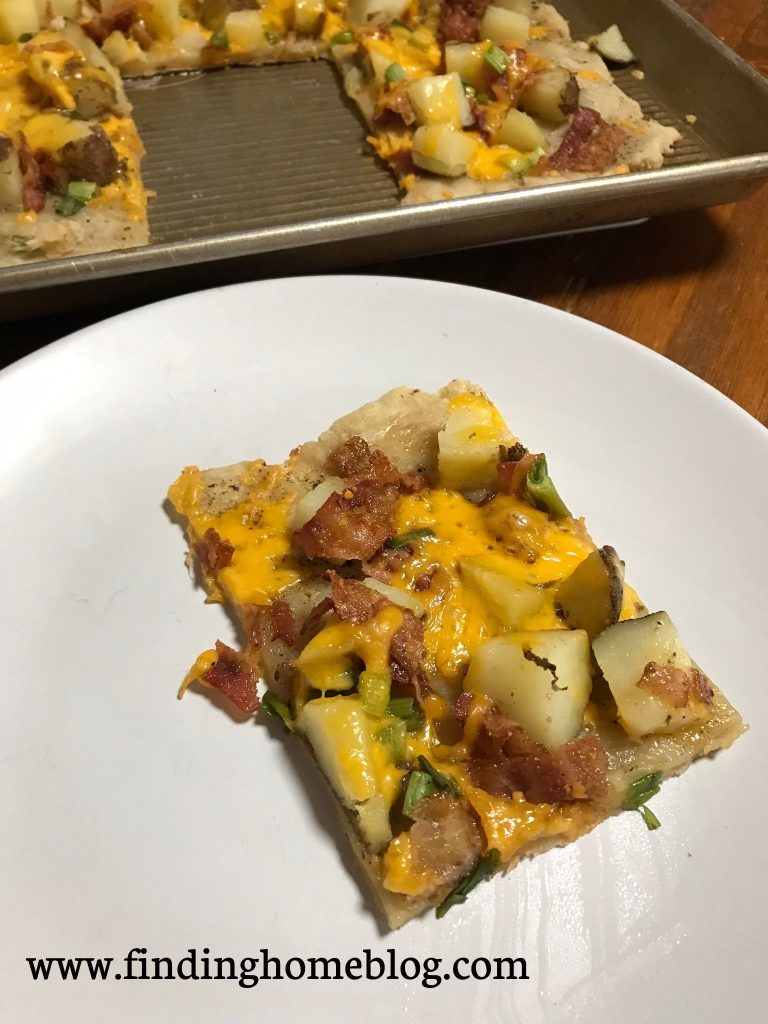 So this pizza is not for the faint of heart. Because it has bacon, and cheese, and you can top it with sour cream, and it's super rich and delicious. It's definitely a sometimes food. Thank you, Cookie Monster.
But if you're looking for something fun to switch up your pizza night, this one is for you. And I'd love to know, what's your favorite weird food combination?