I don't know about you, but sometimes I'm in the mood for a big, hearty meat and potatoes meal. But I need to feed a whole family of seven people, and I'm always looking for ways to stretch that meat-and-potatoes meal to feed us all for less. That's why I love making shepherd's pie – it feels like one of those meat-focused Sunday dinner meals, but it's still frugal and easy to make.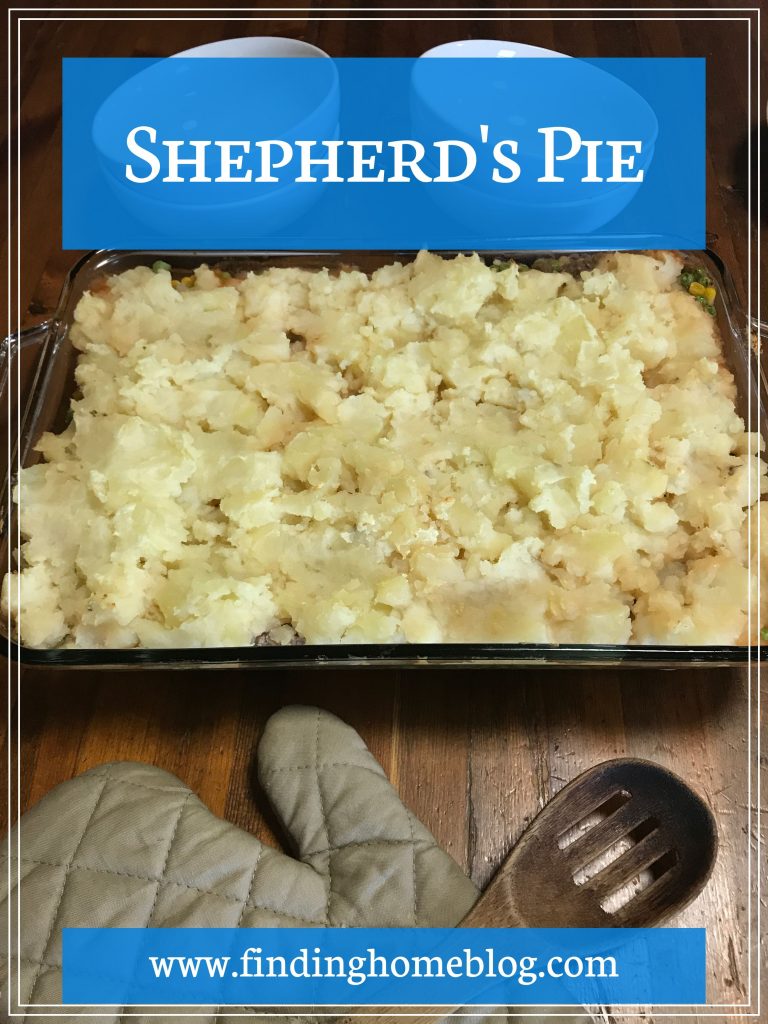 If you ask several people how to make shepherd's pie, you'll probably get several different answers. This is one of those recipes that's really more of a framework, and you can make substitutions based on what you have.
Switch out some of the frozen vegetables for different ones. Use canned tomato soup instead of sauce, water, and broth. You could probably even switch out the mashed potatoes for tater tots and still have something delicious.
Framework recipes are some of my favorites, because they're so easily customizable and always turn out delicious. So here's my basic framework for Shepherd's Pie. Make it as is, or use it as a jumping off point to create your own.
Shepherd's Pie
Serves 6-8
Ingredients:
1 cup cooked lentils
1 lb. ground turkey, cooked and drained
1 cup frozen corn
1 cup frozen peas
1/2 cup frozen green beans
8 oz. can tomato sauce + 1/2 can water
3/4 cup vegetable broth (how to make your own)
1/2 tsp. garlic powder
1/2 tsp. onion powder
1/2 tsp. Italian seasoning
1/2 tsp. salt
1/4 tsp. black pepper
4-6 cups mashed potatoes (how to make them here)
Directions:
Preheat oven to 350ºF. In a 13×9 pan, layer cooked lentils and turkey, followed by the frozen vegetables. In small bowl, mix tomato sauce, water, broth, and seasonings. Pour oven meat and vegetables. Top with mashed potatoes. Bake for 20-25 minutes. This meal can also be prepped ahead of time, but may need a few extra minutes of baking to heat all the way through.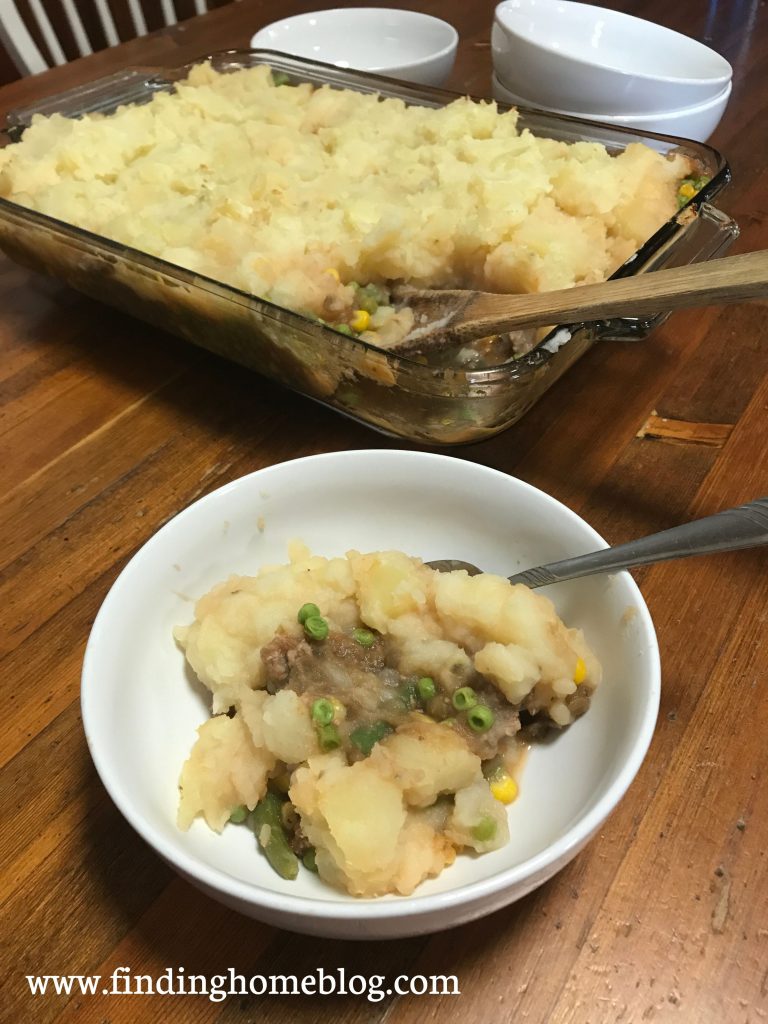 What's one of your favorite hearty meat-and-potatoes meals to feed your family?
Related Posts: