Even though we are a mostly gluten-free family due to the girls' gluten sensitivity, there are just some treats I love to have at Christmas time.  This is one of them: Ritz Cracker Cookies.
The "recipe" isn't even much of a recipe.  Put peanut butter between two Ritz crackers. Melt either chocolate chips or almond bark and cover. Top with your choice of sprinkles, and put in the fridge to harden the chocolate.  I use about 4 oz. chocolate per dozen cookies.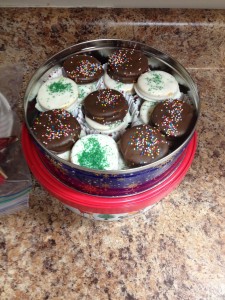 Aren't they pretty? I remember making these with my mom when we were younger. What's one of your favorite Christmas treats?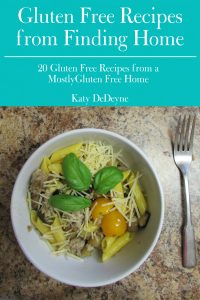 Want more yummy recipes?  Sign up below to get your copy of Gluten Free Recipes From Finding Home: 20 Gluten Free Recipes From A Mostly Gluten Free Home.