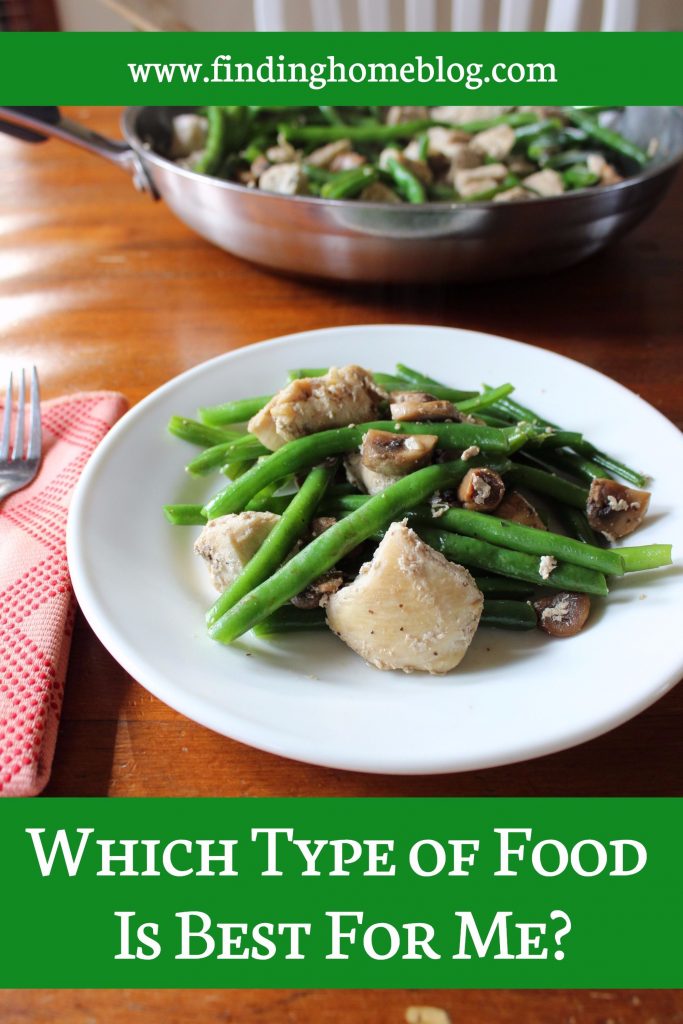 Over the past several years, our family has tried several different ways of eating.  Some were because of intolerances, like eating mostly gluten free, but a lot were just to try out new methods, get out of a rut, or find some new recipes.
We tried eating vegetarian for a month  to not only see if we could do it, but also to save some money on our grocery budget by not buying meat.  Spoiler: eating vegetarian is pretty easy, except when you go out to the pizza buffet and there's only one pizza without meat on it. Boring!
We did a Whole 30 during a month that included a birthday and Easter and managed to stick (mostly) to the rules.  We discovered that while our bodies reacted fairly well to that type of eating, it was more expensive and labor intensive than we were ready to do full time.  But how many paleo recipes do I cook now?  A ton.  Paleo is the gluten free (or dairy free) friendly cousin.
Most recently, we spent a couple weeks eating vegan.  Let me tell you, just as with learning to eat gluten free and substituting ingredients that work with that method, eating vegan requires a new set of rules for baking – hello egg substitutes!
All of these different experiments have taught me things.  What foods make me feel good?  What is easiest to prepare?  What is most cost effective?  What tastes absolutely horrible?  I've added new recipes to the mix, and the result is a way of eating that is completely unlike anyone else's, but it works for us.
And as I try new things, it also continues to shift and grow.
And that's the beauty of experimenting with different ways of eating: you learn something new each time.
But the only way to find out is to try.  Whether you're dealing with something serious, like a food allergy or a chronic illness, or whether you're just in a recipe rut or you want a month-long challenge just to see if you can do it, trying a new way of eating will teach you something.
And if you're looking for a resource to help you try something new, there's an amazing deal going on this week: 108 resources covering all sorts of eating methods and lifestyle choices for 99% off.
You'll find ebooks, courses, and printables in categories like:
Alternative Health
DIY Beauty and Skincare
Fermentation
Fitness and Weight Loss
For Women
Gardening and Homesteading
Gluten and Grain Free
Healthy Home
Healthy Kids
Home Remedies
Keto
Paleo
Real Food and Nutrition
Recipes
Wellness and Lifestyle

My favorite is the gluten and grain free section – go figure!  Here's what's included there and what I found helpful about it:
7 Days to Gluten Free by Jules Galloway. I knew there were a lot of names gluten can hide under on labels, but wow! there's a comprehensive list in this ebook. Jules also gives you a 7-day meal plan with all 3 meals with recipes and a shopping list if you need someone to give you a helping hand to start out.
Bake It Gluten Free and Vegan by Kelly Roenicke. This ebook includes a very helpful substitution list for common ingredients – my favorite was the list of egg replacements. This one was also good for easy replacement baking recipes for several common allergens.
Get Merry: A VERY Healthy Cookbook by Carla and Emma Papas. Here's a real food cookbook with a grain free focus, something we do a lot of in our house.  I already want to try a few of the chia pudding recipes for a yummy treat!
Gluten-Free Breakfast Recipes by Elise New. A lot of these recipes use gluten free flour mixes or specific flours and thickeners which you may or may not have, but if you're looking to delve deeper into gluten free baking, specifically for breakfast, here's a place to start.
Grain Free Goodies: Favorite Grain-Free and Sugar-Free Recipes from Our Kitchen to Yours by Trisha Gilkerson. This cookbook focuses a lot on almond flour and coconut flour.  I've recently started experimenting more with coconut flour, so I'm pumped to try the cheesy garlic biscuit recipe in here!
Grain-Free Cooking: 20 Grain-Free and Refined Sugar Free Mouth Watering Recipes by Jennifer Eccleston. Not only are these recipes grain and refined sugar free, but they also list which genre they fall under (paleo, AIP, GAPS, dairy free, etc.) with a handy glossary to explain what those types are.
New to Gluten Free by Jules Shepard. Jumping into a gluten free life is about more than just reading labels.  Here you get advice on how to clean out your kitchen and eat away from home, along with a 3 day kickstart meal plan (with desserts!) from someone who's been there.
I'm also a fan of the Real Food Fast course from Tiffany at Don't Waste the Crumbs, which was super quick and easy to go through and full of practical steps you can take right now.  And I'm still working my way through Jessica Fisher's Healthy Eating Made Easy course, because she knows a thing or two about feeding a large family on a budget.
If you were to buy even a fraction of these resources, you'd spend hundreds of dollars.  But for a limited time, you can grab all of them for just $29.97 – that's 99% off!
Check out the full list of what's included here, and even if only 10 things interest you, that's less than $3 an item, which is a steal!
And don't be overwhelmed by the fact that there are 108 places to start.  That's way too many, right?  Not only are they categorized to help you find what you want so you can take the next best step for you, there's a handy getting started guide to help you pinpoint what would be most helpful for right now.  And the rest?  You have a year to download and access those and you get to keep them forever.  So you've got time to learn. But hurry – this bundle is only available in this flash sale through 11:59pm January 22, 2018!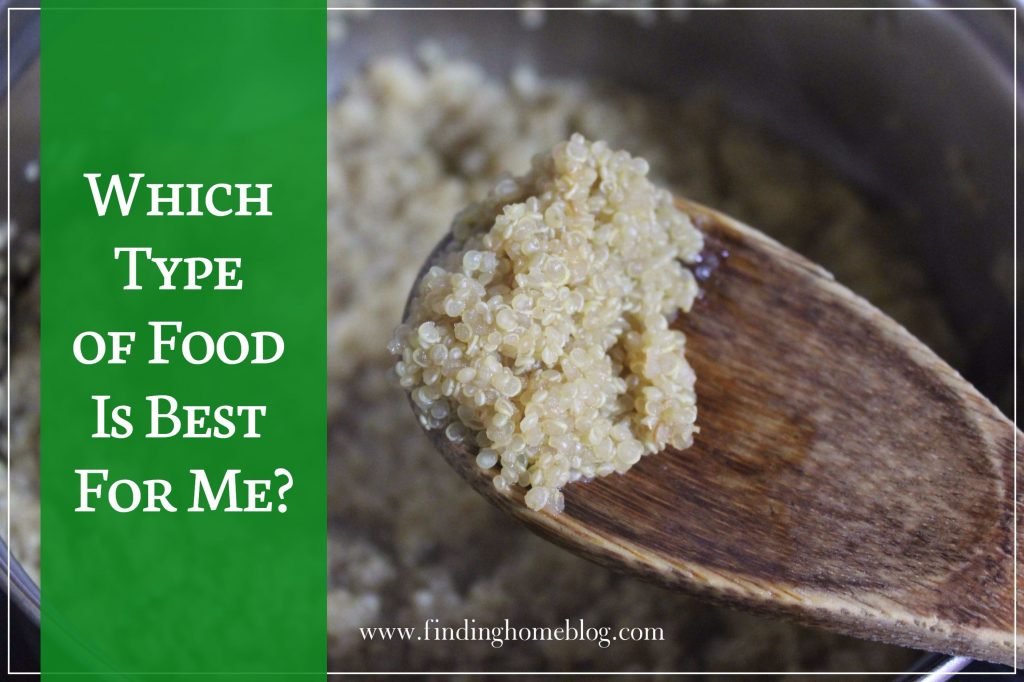 The best way to figure out what type of food is best for you?  Try it.  One step at a time.
Bundle images from Ultimate Bundles, used with permission.
Disclosure: The links in this post are affiliate links.  If you make a purchase through these links, I receive a bit of a commission at no additional charge to you.  I've already purchased my own copy of this bundle, because I think it's a great value!  Thank you for supporting this site and my family with your purchases.