This is part 1 of a 3 part series on eating gluten free without spending a ton of money.
I've mentioned a few times before that I cook "mostly gluten free". But what does that actually mean?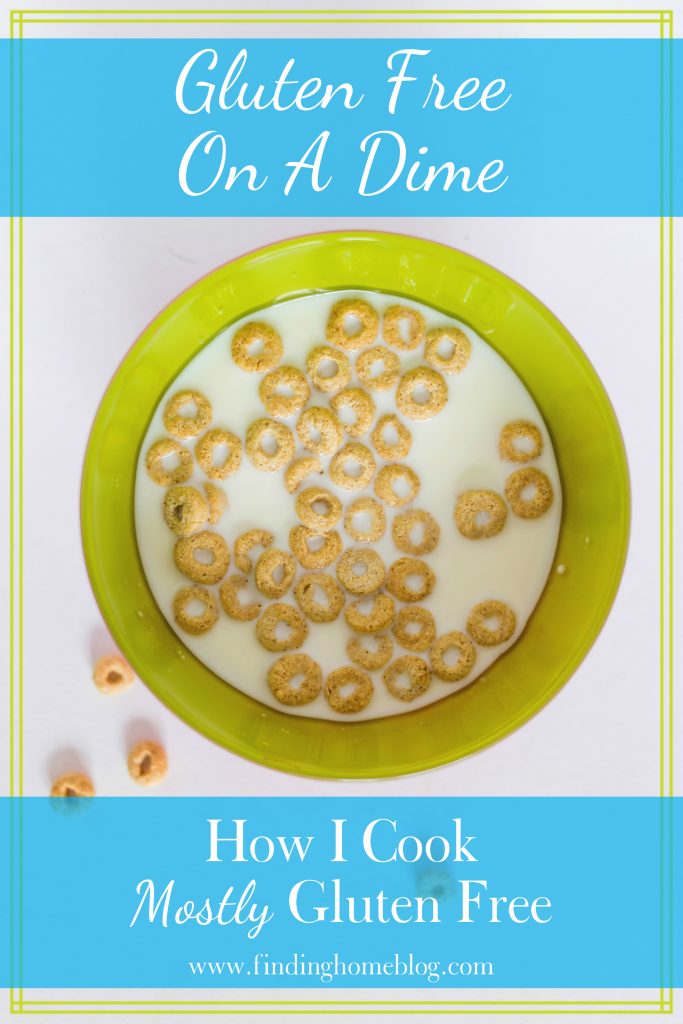 Both of our daughters are gluten intolerant. Because of this, they don't eat anything with gluten in it. But the rest of us occasionally want pizza, or bread, or cake. So we have to work around that. How?
I find gluten free versions of what we want to eat. From muffins to brownies to granola bars, I try to find a simple gluten free version of what we're looking for so that we can all eat it together. Making one recipe is definitely easier than making two!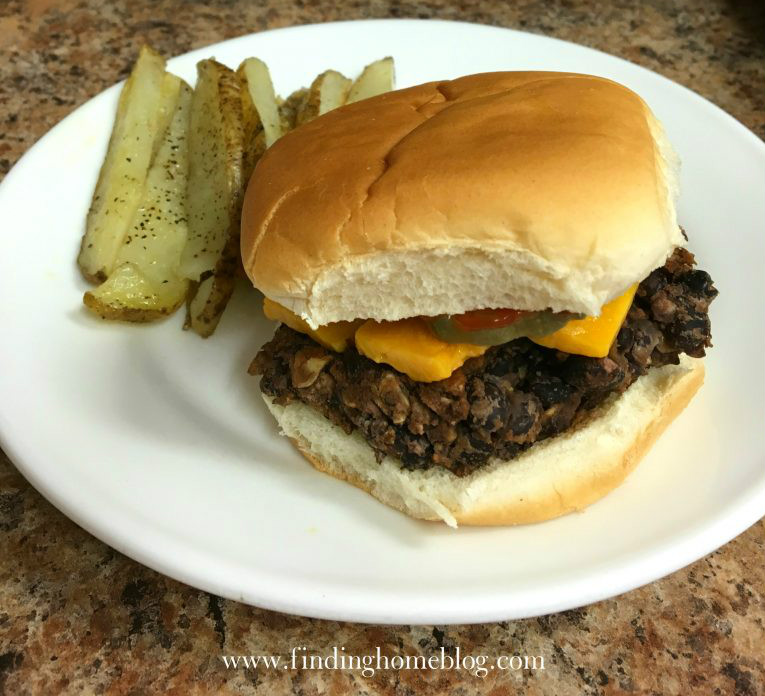 I make a gluten free main dish with optional sides. This way the main part of the meal is still gluten free for the girls, but if the rest of us want something else, we can choose that. Some of our favorites include:
I make an easily customizable dish. While it's not quite as easy as making one recipe, sometimes I'll make one dish two ways.
When we have tacos, I'll have 2 types of tortillas, flour and gluten free corn.
When we have pizza, I'll use those same corn tortillas to make personal pizzas for the girls while making a regular pizza for the rest of us.
If we have sandwiches or wraps, I'll make the girls a deconstructed version of what we're having, with maybe an extra side to compensate for the missing bread.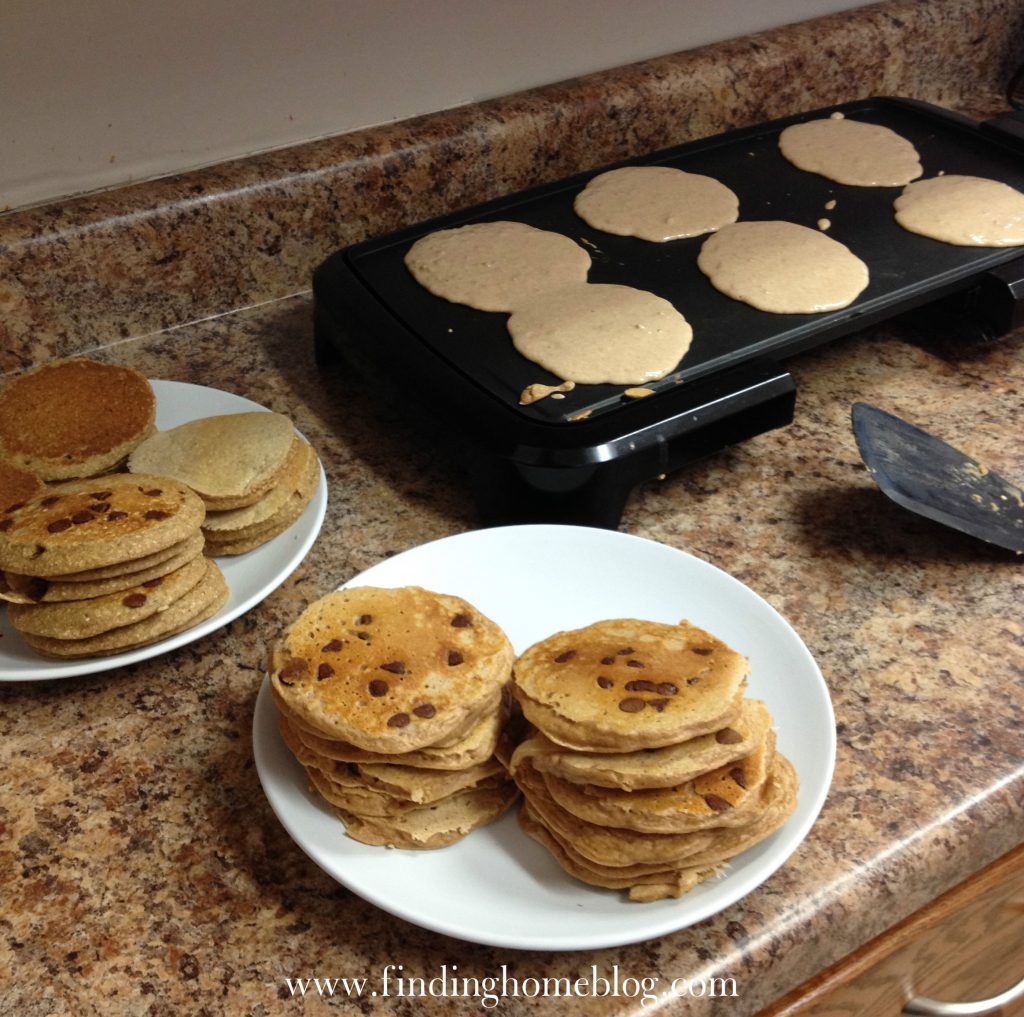 I make two different things. This doesn't happen very often, but there are a few meals where I do just make two different things. I'll make two different kinds of pancakes because Jonah doesn't like bananas in his (like our go to gluten free recipe) and Jesse prefers the flour kind. Update: We now have a new favorite oatmeal pancake recipe with no bananas!
One of the boys will request a specific decoration for his birthday cake, so I'll make a batch of brownies with frosting so the girls can have a treat too. Occasionally it's worth the effort to make something extra.
We don't buy a ton of gluten free packaged products, although occasionally we'll get a loaf of gluten free sourdough bread or some crackers or cookies for easy snacks. Those costs can add up quickly ($5 for a small loaf of bread!), so I try to make most things myself.
Speaking of costs, stay tuned for part 2 of this series next week, when I'll talk about how to save money on gluten free ingredients.
Disclosure: Some of the links in this post are affiliate links. If you make a purchase through these links, I receive a bit of a commission at no additional charge to you.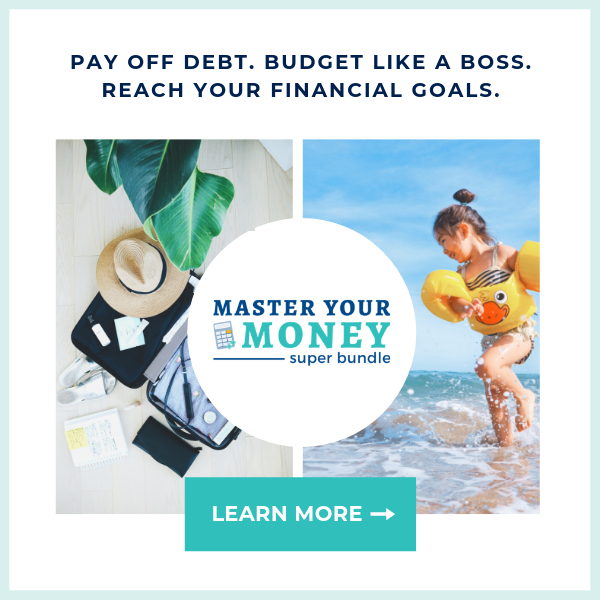 One of the best places to start saving money is in the kitchen. If you're trying to save money, get out of debt, or just keep track of what you're spending, check out the Master Your Money Super Bundle. It's full of resources to help you control your family's finances so that you can tell your money where to go, and reach those financial goals!