We've been taking baby steps toward making more real food for several years now.  One of the first food blogs I started following was 100 Days of Real Food, because the recipes are simple and family friendly.  As we've been making more and more from scratch, I've continued to find great recipes and food-related information there.  So when Lisa asked for applicants to be Cookbook Ambassadors for her new cookbook, I signed up immediately, and I was thrilled to get a copy of 100 Days of Real Food: Fast & Fabulous.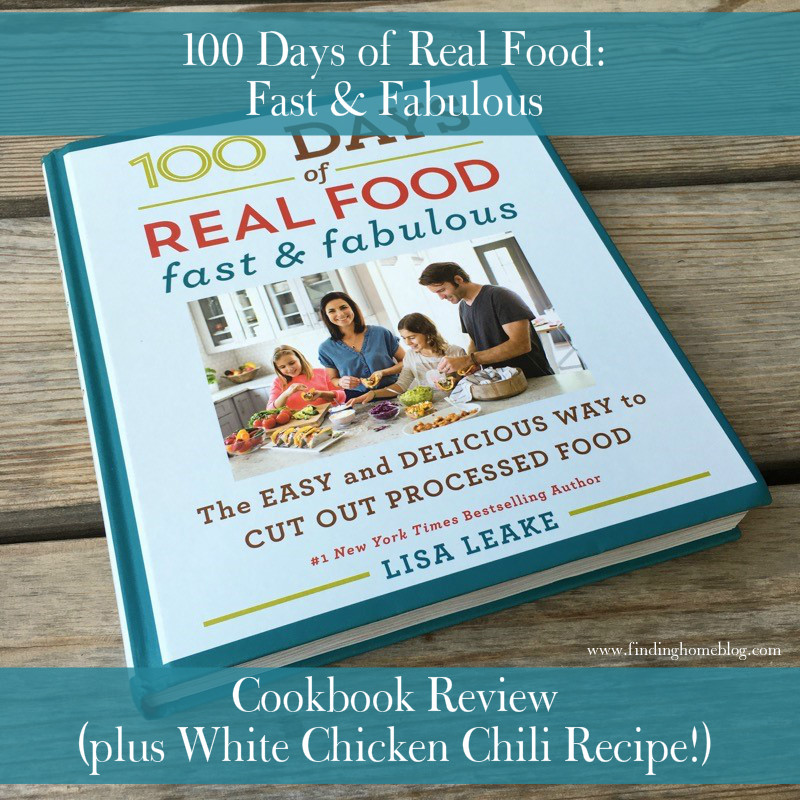 Where Lisa's first cookbook focused on eating real food in general, this one really nails down meals that can be made quickly and easily.  And with options for all three meals, as well as sides, snacks, and treats, she's got all of your food needs covered!  Just check out the list of chapters:
Supermarket Staples & Secrets
Breakfast
Lunch
Salads
Sides
Snacks and Appetizers
Soups and Stews
Simple Dinners
Special Treats
Homemade Staples
Since we're a mostly gluten free family, my favorite feature is the handy chart in the back, which shows which meals are gluten free (as well as dairy free, vegetarian, peanut/tree nut free, and freezer friendly).  If you're looking for something specific to your family's needs, this is such an easy way to find what you're looking for (fast and fabulous!).
I've already picked out several recipes I want to try soon.  I have some apples that are going to be turned into The Easiest Homemade Applesauce (in the slow cooker) as soon as my crockpot is free.  I love that there are several pasta salad recipes, because I'm a big fan of those, but I struggle with the dressing part of the recipes, and these sound simple.  And the Pan-Fried Onion Topping will be perfect for replacing the super-processed french fried onions in one of the recipes I'm reworking for you all!  Plus, if you're a taco fan at all, there are several taco and Mexican themed recipes waiting for you.
And as a special bonus, I get to share one of the recipes from the cookbook with you.  This White Chicken Chili sounds like an amazing soup for the chilly weather we've been having (although if you're still in the late summer rebound some areas are getting, bookmark this one for when fall actually hits in a few weeks).
---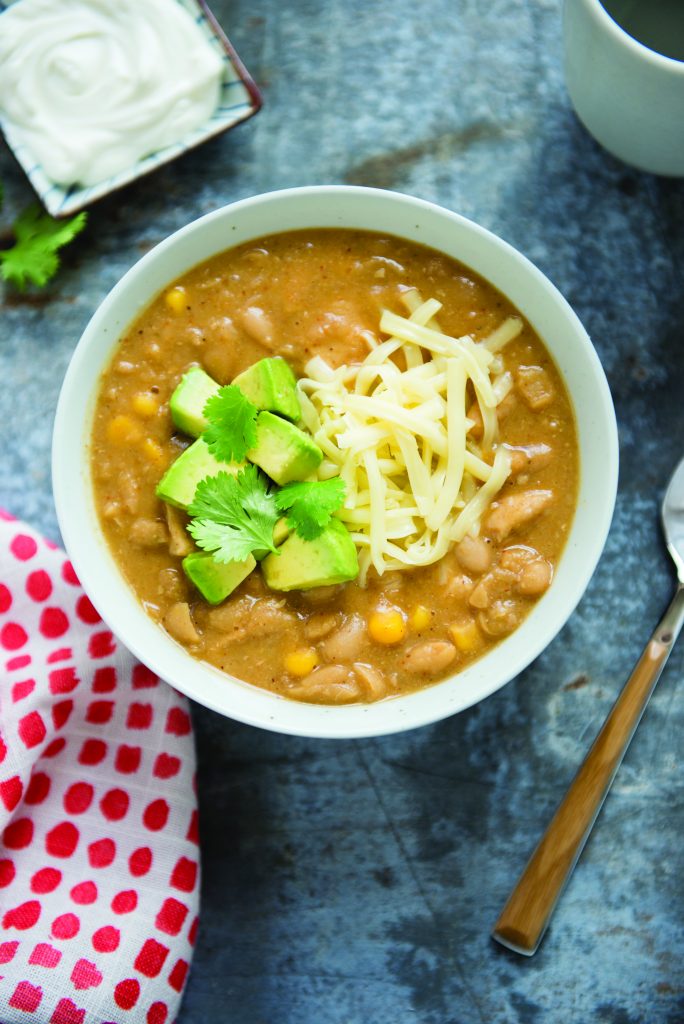 White Chicken Chili
Difficulty: Easy
Prep time: 10 to 15 minutes
Cook time: Less than 30 minutes
Makes 4 servings
GLUTEN-FREE
NUT-FREE
FREEZER-FRIENDLY
1 tablespoon olive oil
1/2 onion, diced
1/2 jalapeño, minced
1 pound boneless, skinless chicken breasts, cut into 1-inch pieces
1 garlic clove, minced
1 teaspoon chili powder
1 teaspoon ground cumin
11/4 teaspoons salt
1/4 teaspoon cayenne pepper
1/2 cup frozen corn kernels (no need to thaw)
Two 15-ounce cans white beans (such as Great Northern or cannellini), drained and rinsed
1 3/4 cups chicken broth, store bought or homemade (page 103)
1/4 cup heavy cream
TOPPINGS: Chopped cilantro, sour cream, grated Monterey Jack cheese, diced avocado, and/or corn tortilla strips
Whether you call this dish a chili or hearty chicken and bean stew, it's definitely a winner. The first time I made it for my kids, they asked me so many times what it was called, but by the end of the meal they cared much more about getting second helpings than remembering the name! If you have time be sure to double the recipe and store in the fridge or freezer, because, like most soups and stews, the leftovers are amazing.
In a medium soup pot, heat the olive oil over medium heat. Add the onion and jalapeño and cook, stirring, until the onion has softened, 2 to 3 minutes.
Add the chicken and cook, stirring occasionally, until it is lightly browned on the outside and no longer pink on the inside (add more olive oil if the pot starts to dry out), 4 to 5 minutes.
Toss the minced garlic and spices into the pot and turn a few times to coat the chicken evenly. Add the corn, beans, and chicken broth and bring to a boil. Reduce the heat to low and simmer, about 20 minutes.
Break up some of the beans with the back of a wooden spoon to help thicken the chili. Stir in the cream, garnish with the desired toppings, and serve!
LISA'S TIP: This dish is also great with leftover cooked chicken. Just skip step 2 and add the cooked chicken with the garlic and spices in step 3.
---
Doesn't that just sound delicious? And I'm all about a meal I can double (or triple) and freeze for another day.  100 Days of Real Food: Fast & Fabulous comes out next Tuesday, October 25, 2016, but you can pre-order your copy today!  (Pre-ordering guarantees you the lowest price available until launch day, saving you money).  Which category of recipes are you most excited to try?
Disclosure: I received a copy of 100 Days of Real Food: Fast & Fabulous in exchange for this blog post.  All opinions are my own.  As usual, I only share products and resources that I love and use in my own home.  Photos in this post are owned by 100 Days of Real Food and used with permission.  Some of the links in this post are affiliate links.  If you make a purchase through these links, I receive a bit of a commission at no additional charge to you.  Thank you for your support!
---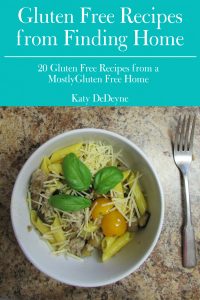 Need some new recipes, but can't wait until Lisa's cookbook comes out?  Sign up below to get 20 recipes for free right now!