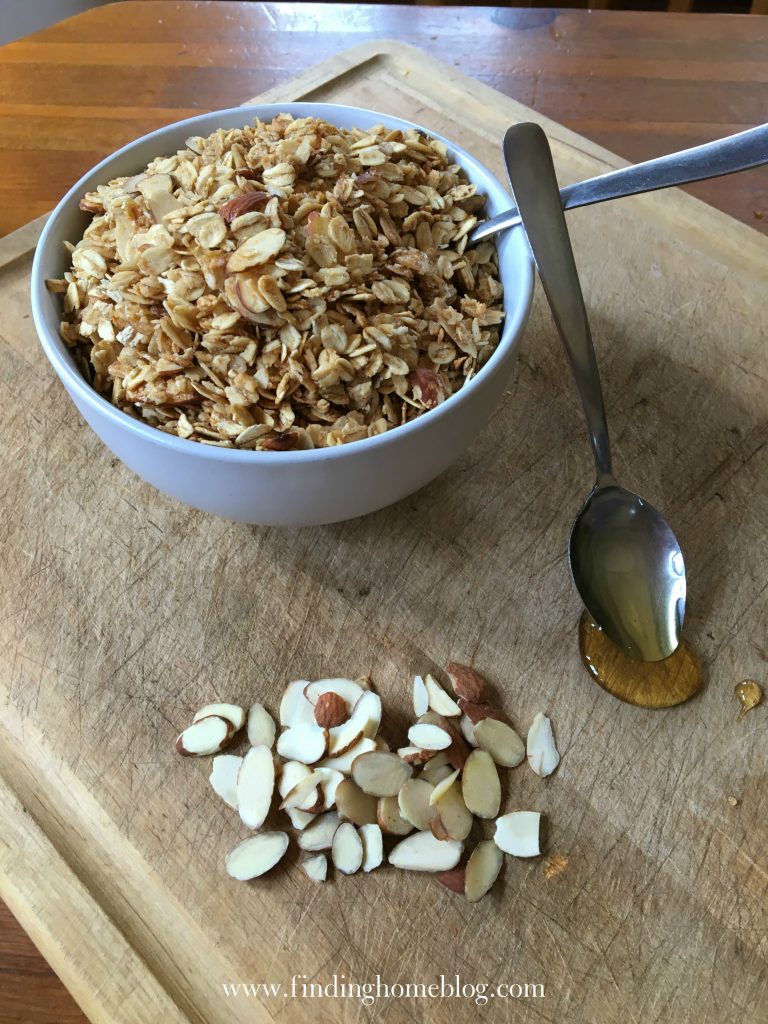 This is still our family's favorite granola recipe, and I usually make a batch every other week or so.  I've been making this same recipe for five years now, and we love it!
Ingredients:
6 cups old fashioned oats
1 cup nuts (we almost always use almonds, because they're the cheapest)
1/4 cup brown sugar
1 tsp. salt
2 tsp. cinnamon
1 cup melted liquids* (see  below)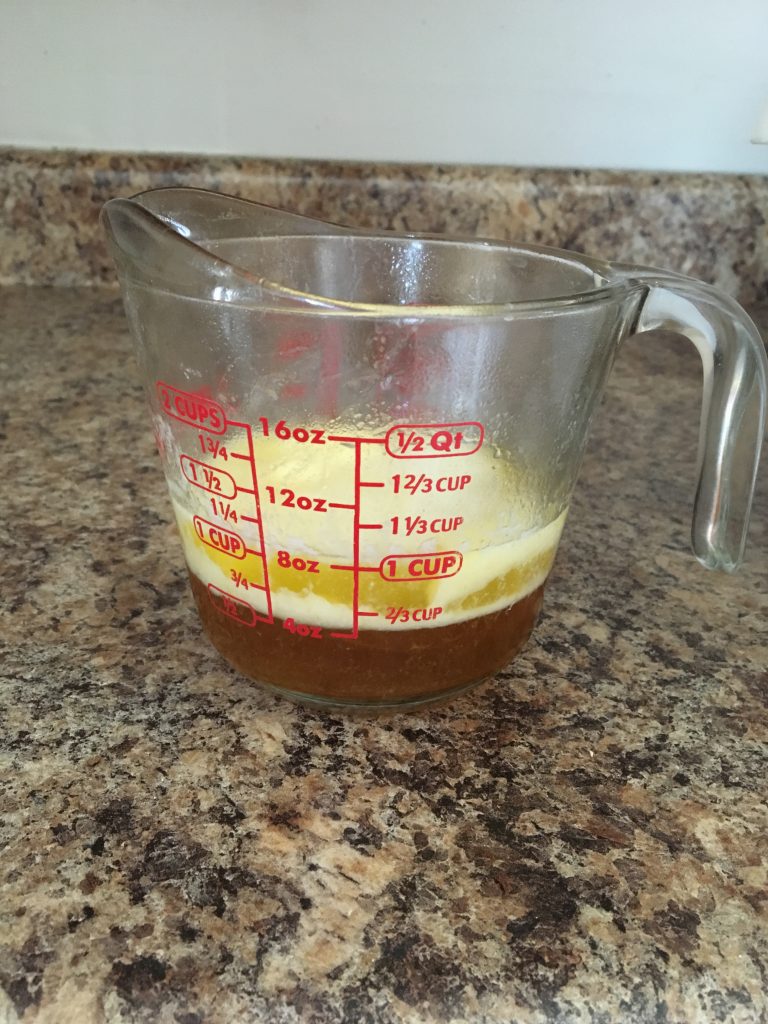 *For the liquid part of the recipe, use any two of the following:
Melted butter
Coconut oil
Honey
Maple syrup
Peanut butter
I usually do about half and half, and it truly is whatever we have at the moment.  Butter and honey is my go-to combination, but the others are also tasty, and each ones gives a slightly different variation on the flavor.
Directions: Mix dry ingredients in a large bowl.  In microwave safe dish, melt liquid ingredients together.  Stir into dry ingredients until coated.  Pour onto two cookie sheets, and bake at 300°F for 25-35 minutes, stirring every 10 minutes or so (once you get to 25 minutes, start checking every 5 minutes so it doesn't burn).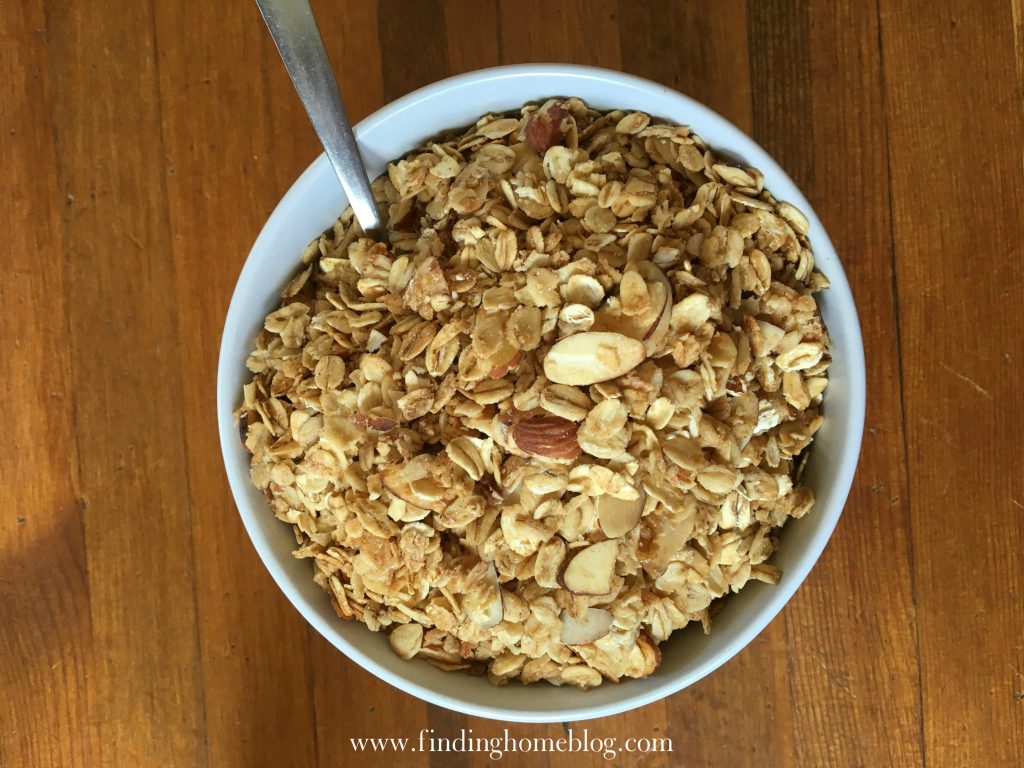 We love this granola and have it with yogurt for breakfast once a week, plus for snacks.  One of my recent favorite ways to eat it is with a handful of craisins and some milk, like cereal.  I think it tastes like Kashi GoLean Berry Crunch, one of my favorite kinds of cereal!  Only, you know, much cheaper…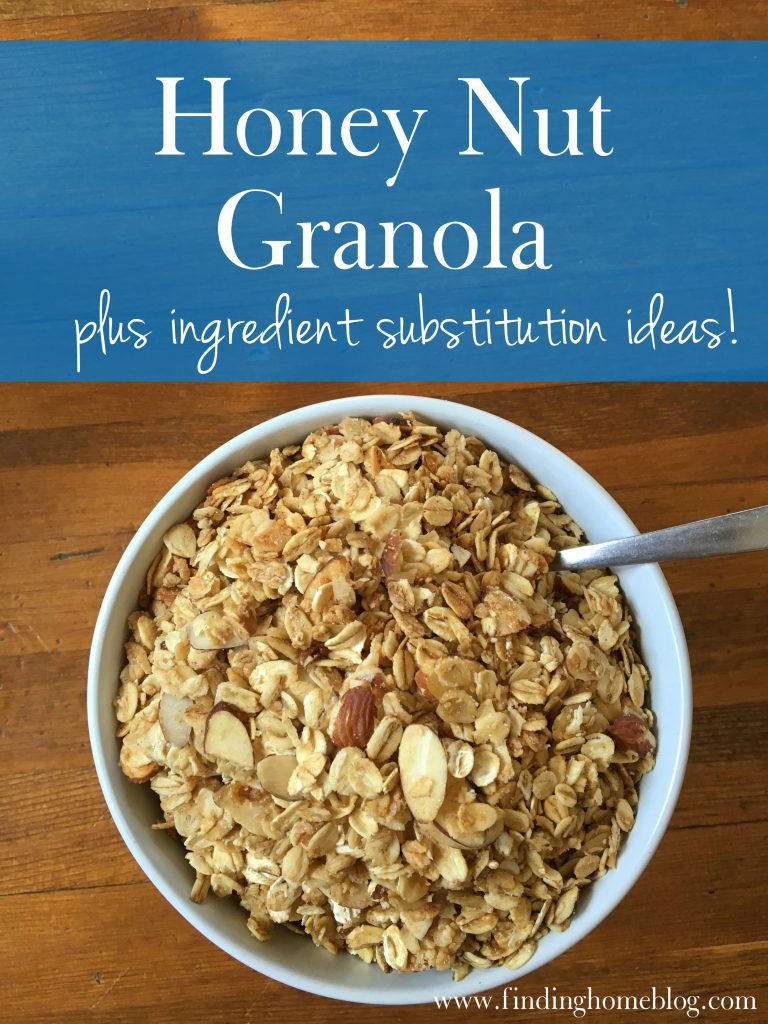 How do you eat your granola? With yogurt? Like cereal? Or all on its own?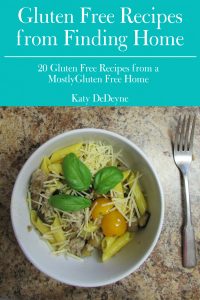 Want more yummy recipes?  Sign up below to get your copy of Gluten Free Recipes From Finding Home: 20 Gluten Free Recipes From A Mostly Gluten Free Home.