I love simple, easy recipes.  I love them even more if every member of our family likes them.  Six out of six is a rare occurrence.  But this recipe is one of those we have often, because it's easy, cheap, and everybody likes it.  Win, win, and win.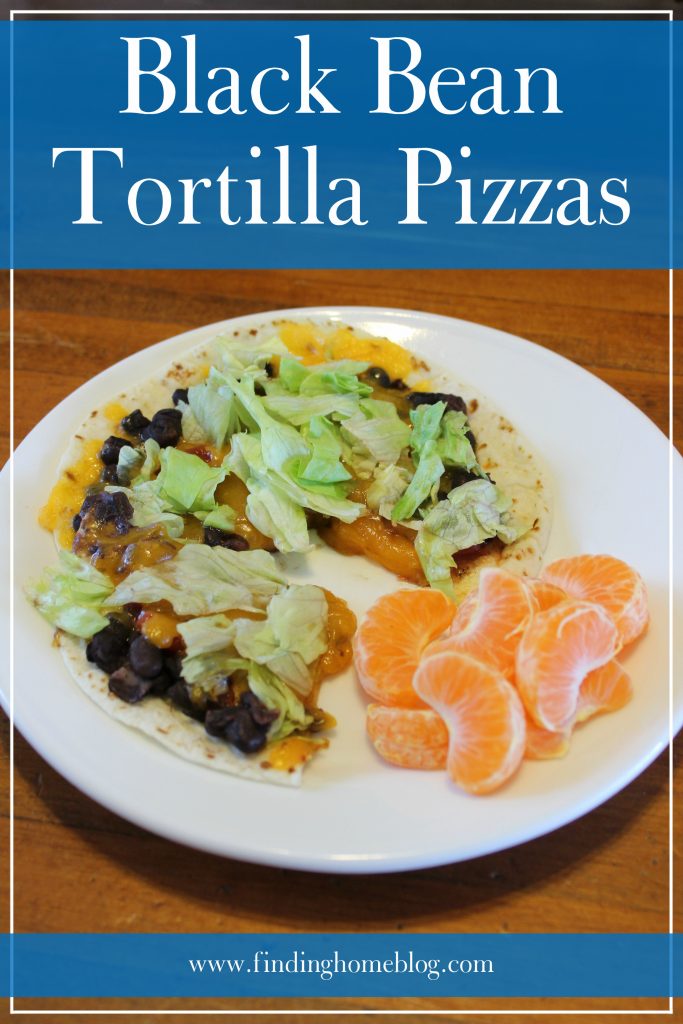 Black Bean Tortilla Pizzas
For each tortilla pizza, you'll need:
1 fajita-sized corn or flour tortilla
1/4 cup black beans (cook your own!)
1-2 Tbsp. salsa
1/4 cup shredded cheese
Scoop the beans and salsa onto the tortilla.  Use a fork to mash the beans up a little bit, and spread the mixture evenly over the tortilla.  Top with shredded cheese.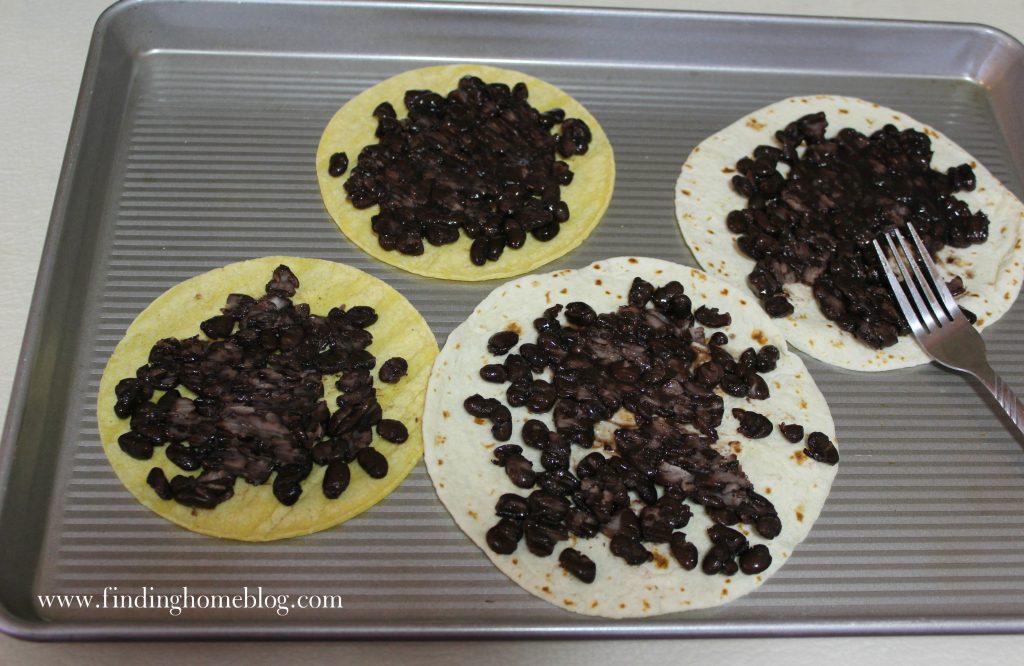 Bake in a 350ºF oven for 5-10 minutes, until cheese is melted and the tortillas crisp up a bit.
Top with any (or all!) of the following:
sour cream
black olives
shredded lettuce
tomatoes
avocado slices
chopped cilantro
Slice into 4 wedges and enjoy!  Or, if you're like my boys, fold and eat like a taco…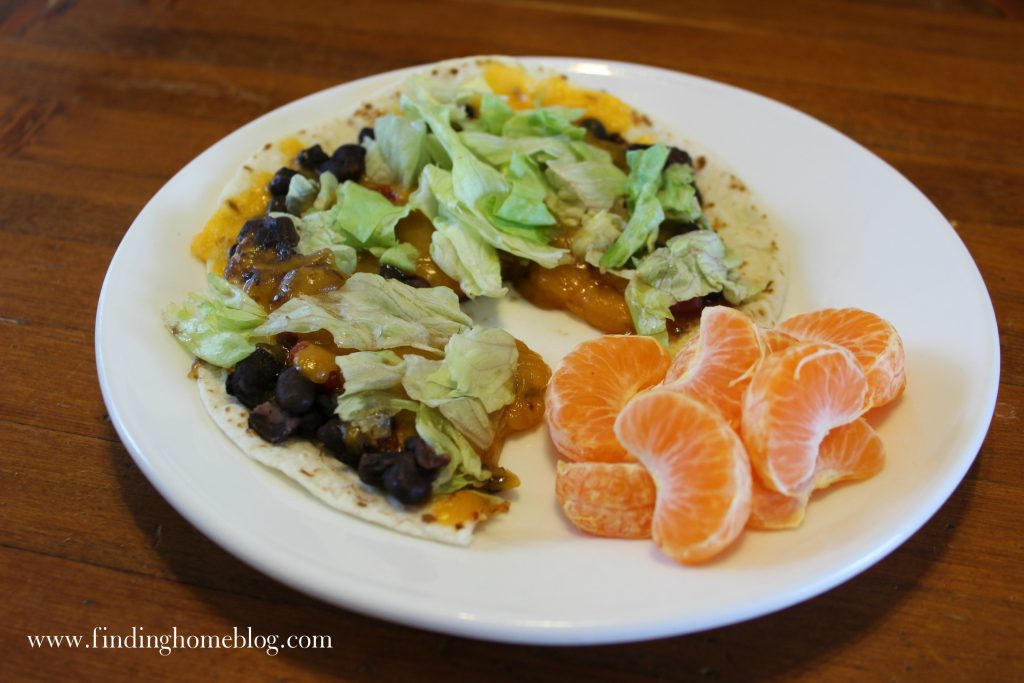 However you eat them, you'll want to make some extras…
You may also like: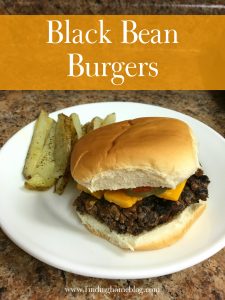 Black Bean Burgers