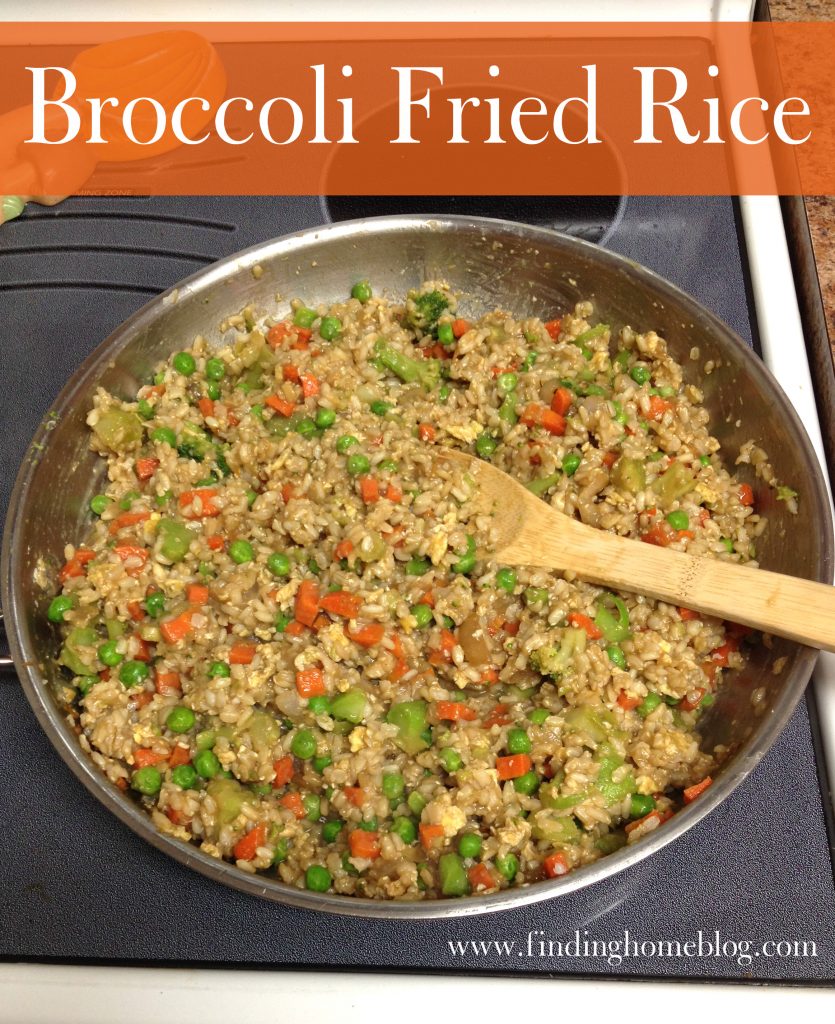 We've already turned our favorite chicken fried rice into homemade takeout, so I wanted to try a veggie version.  I took the same recipe, but switched out chicken for broccoli.  It turned out pretty good, although the kids definitely preferred the chicken version.
Ingredients:
2 Tbsp. extra virgin olive oil
2-3 carrots, finely chopped
1 onion, finely chopped
2 cloves garlic, minced
2 eggs
4 cups cooked rice (I used about 1 1/3 cups dry brown rice)
5-6 Tbsp. gluten free soy sauce
1 cup frozen peas
1-2 cups frozen broccoli
Heat olive oil over medium heat in large skillet.  Add carrots and onion, and saute until soft, about 5 minutes.  Add garlic and cook for 1 more minute.  Move veggies off to the side and scramble 2 eggs, stirring occasionally until cooked.  Mix into veggies and add remaining ingredients, stirring occasionally, until broccoli is cooked.
Disclosure: Some of the links in this post are affiliate links.  If you make a purchase through these links, I receive a bit of a commission at no additional charge to you.  Thank you for your support!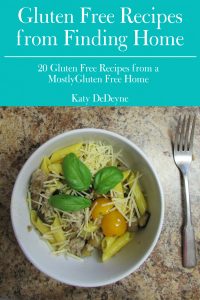 Want more yummy recipes?  Sign up below to get your copy of Gluten Free Recipes From Finding Home: 20 Gluten Free Recipes From A Mostly Gluten Free Home.