My kids are sissies when it comes to spicy food.  So finding a balance between having some flavor and making food they'll actually eat is sometimes tricky.  These easy chicken fajitas check both those boxes.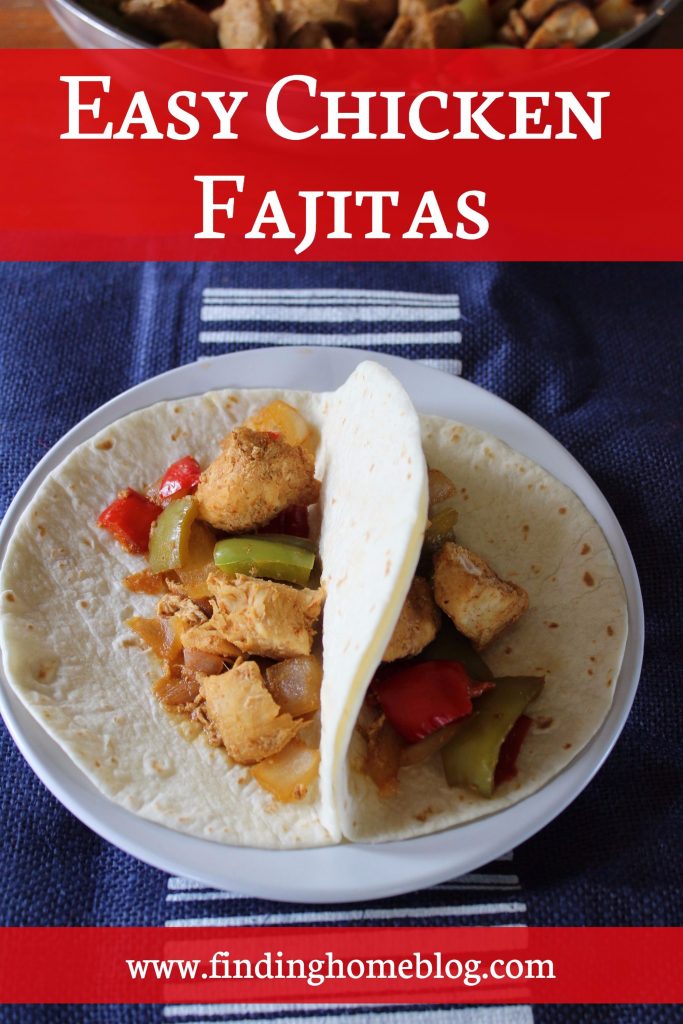 We buy our chicken 40 pounds at a time.  And I spend a day cutting it into smaller pieces and separating it into family-sized portions for easy meals from the freezer.  One of my favorite easy meals is chicken fajitas.  With only a few simple ingredients, this meal comes together quickly and can be made right away or frozen for later.
Chicken Fajitas
Serves 6
Ingredients:
20 oz. chicken breast, cut into pieces
2 bell peppers, cut into pieces
1 onion, sliced
3 Tbsp. gluten free soy sauce
3 Tbsp. apple cider vinegar
1 tsp. garlic powder
1 tsp. cumin
1/2 tsp. chili powder
tortillas for serving
Directions:
Mix all ingredients in large skillet.  Cook over medium high heat until chicken is cooked through and vegetables are done to desired level.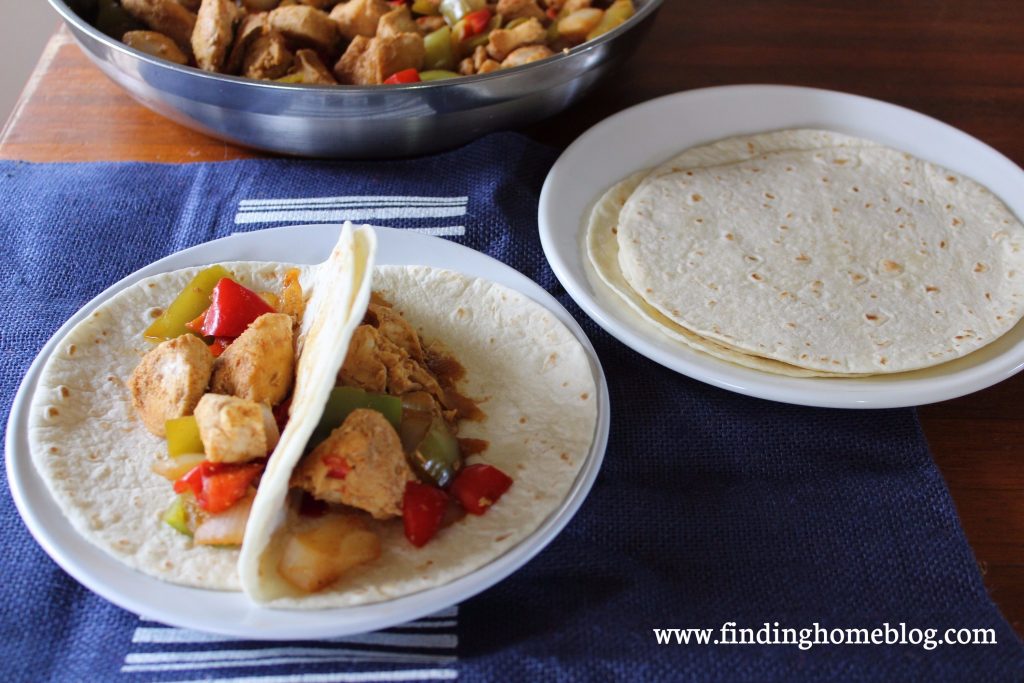 You can also put all the ingredients in a gallon ziploc bag and freeze until a later time.  Then just thaw in the fridge and dump the whole thing in your skillet when you're ready to cook.  This is one of my favorite post-vacation meals, because I can get everything ready ahead of time and have an easy meal when we get home.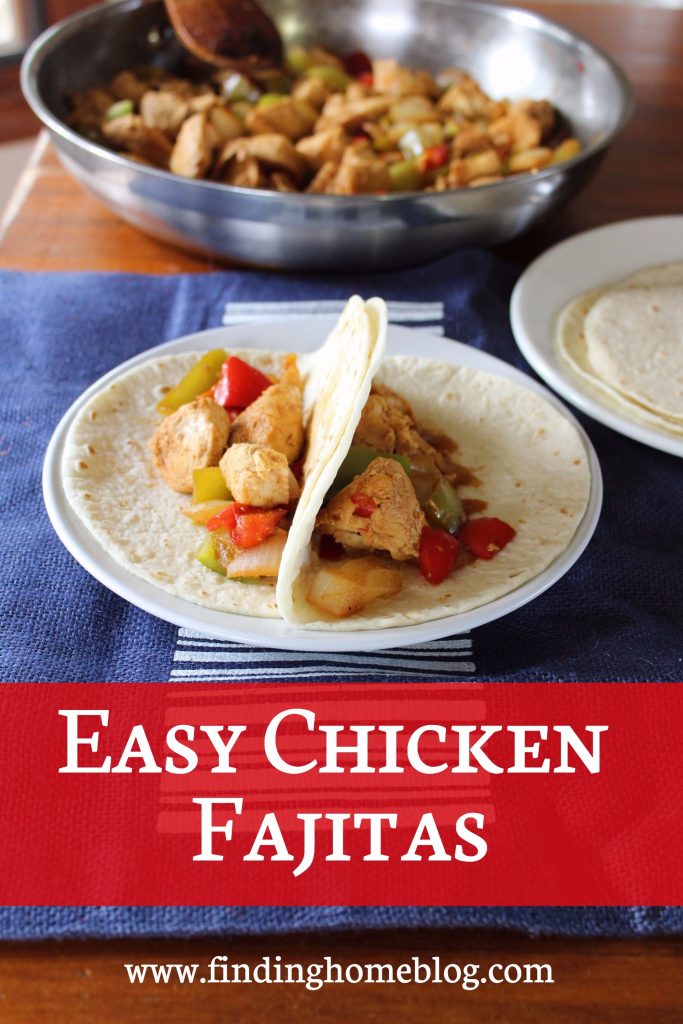 Easy meals I can get ready ahead of time are my favorite!
Disclosure: Some of the links in this post are affiliate links.  If you make a purchase through these links, I receive a bit of a commission at no additional charge to you.  Thank you for your support!