Chicken Cacciatore is one of those things that I didn't know was a thing until our Whole 30.  And then we tried a recipe for it, and it was delicious!  But it was also kind of a lot of work: chop up all the veggies, make the sauce on the stovetop, combine with chicken, cook for a long time in the oven…if you've been here for even a little while, you know I like my meals quick and simple.
So I changed it.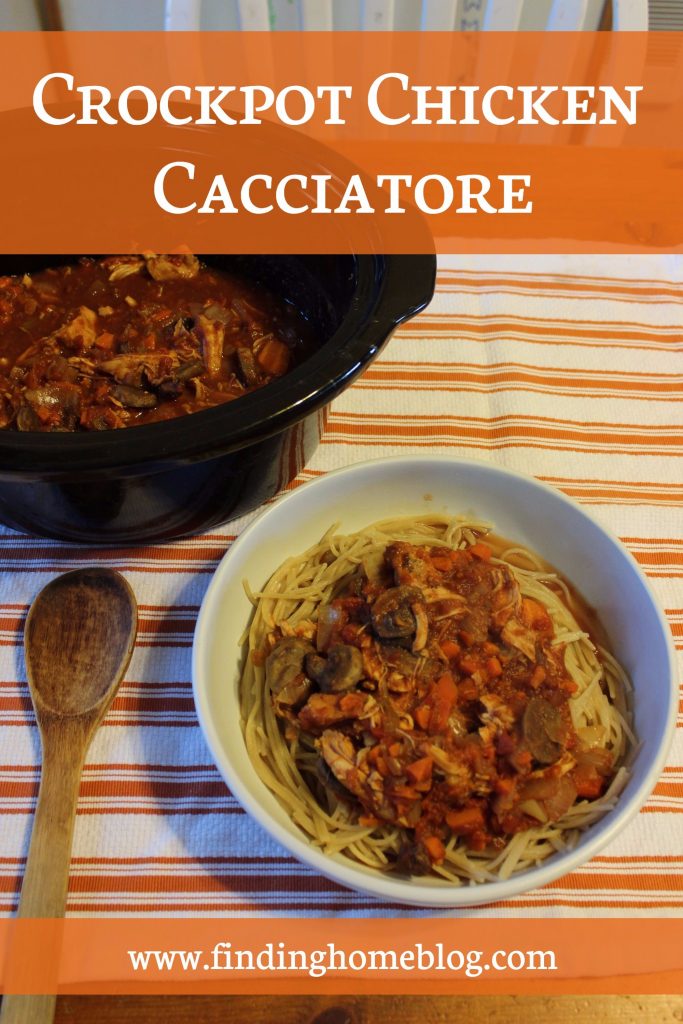 This recipe is based on the Chicken Cacciatore from Sarah Fragoso's Everyday Paleo Family Cookbook.  It has been modified to be cooked in the crockpot and some of the ingredients have been changed.
Crockpot Chicken Cacciatore
Serves 4-5 alone or 6-8 over pasta
Ingredients:
20 oz. chicken breast, cut into pieces
8 oz. mushrooms, chopped
3 carrots, chopped
3 celery stalks, chopped
1 onion, chopped
3 garlic cloves, minced
28 oz. can crushed tomatoes
1 tsp. Italian seasoning
2 Tbsp. balsamic vinegar
salt and pepper
12 oz. gluten free pasta (optional)
Directions:
Combine all ingredients except optional pasta in the crockpot.  Cook on low for 8 hours.  Serve alone or over cooked pasta.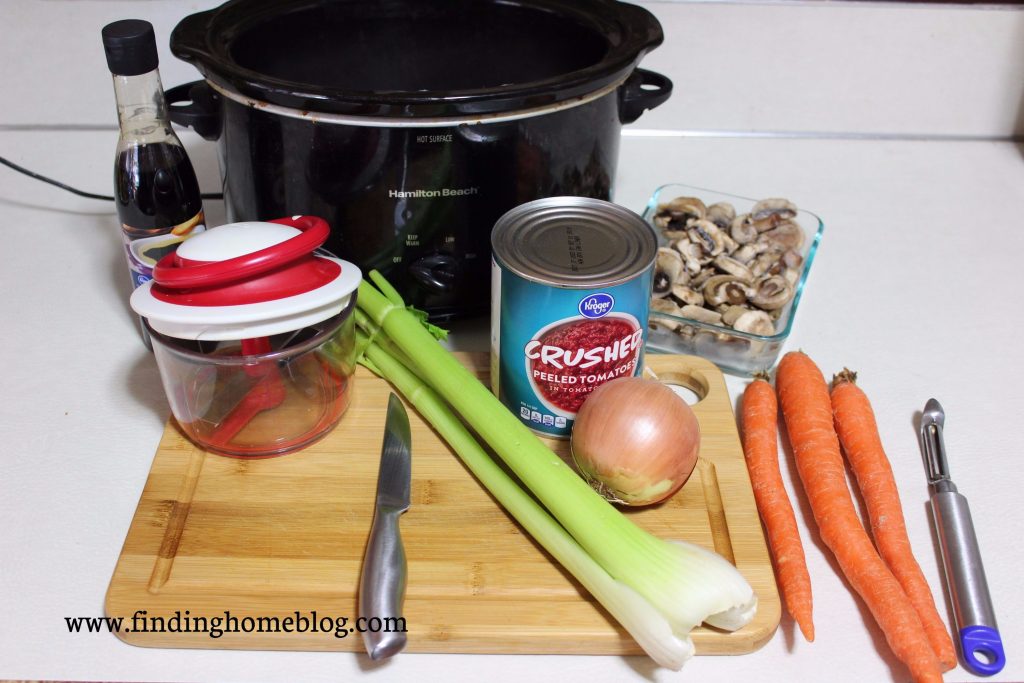 Yes, you still have to do the prep work of chopping everything up (although you can totally do that ahead of time and freeze it, making this a dump and cook meal!).  And a handy tool like this makes that prep work go pretty quickly.
The balsamic vinegar gives this a slight tang, although the kids mostly thought it was like eating spaghetti with chicken.  And hey, if your spaghetti has a bunch of veggies in it, all the better, right?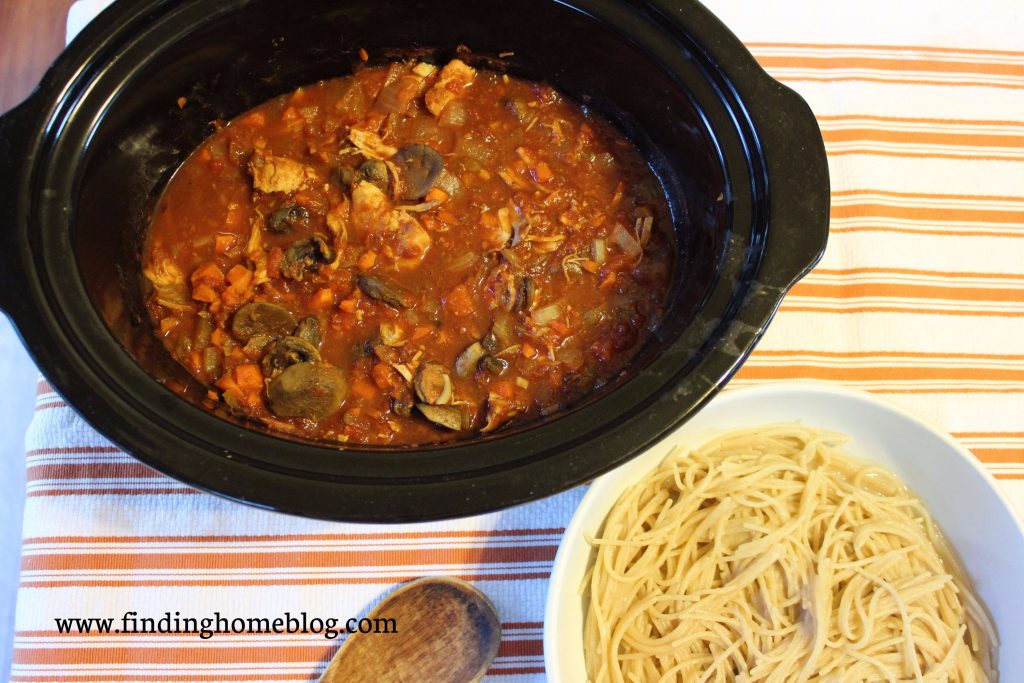 Now that it's cooler weather, are you using your crockpot more often?
Disclosure: Some of the links in this post are affiliate links.  If you make a purchase through these links, I receive a bit of a commission at no additional charge to you. Thank you for your support!