I love muffins.
This is a pretty well-known fact around here. But it's been awhile since I shared a new muffin recipe with you all.
With that in mind, and to celebrate the return of fall (sort of, it's still 80 degrees here), here's a new delicious gluten free muffin recipe.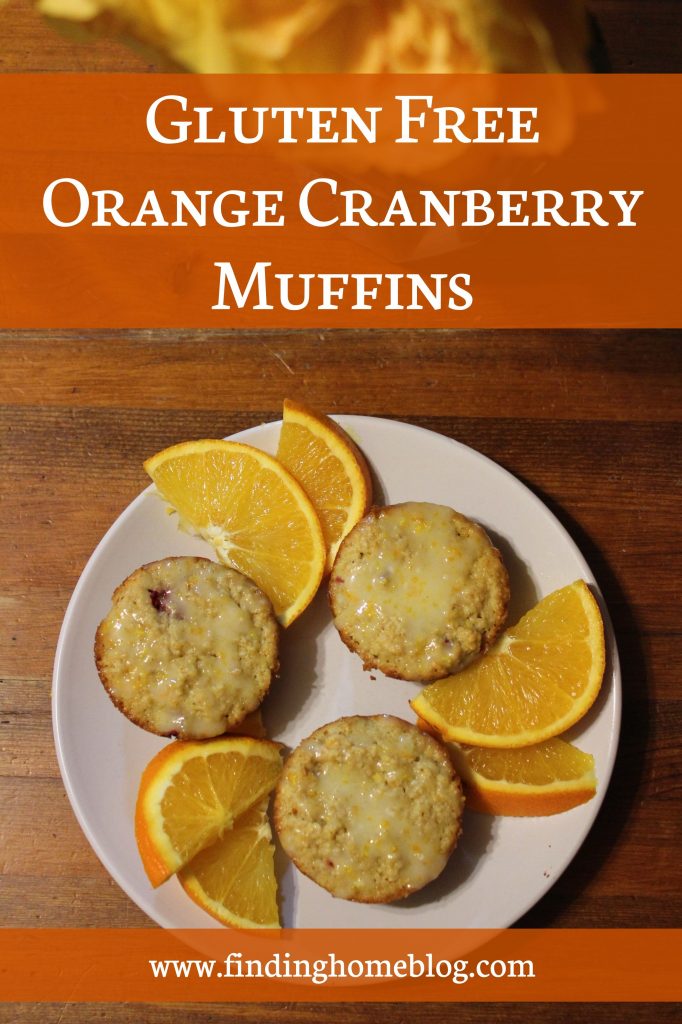 Gluten Free Orange Cranberry Muffins
Makes 12-15 muffins
Ingredients:
1/3 cup butter, softened
1/2 cup sugar
1 tsp. almond extract
1 Tbsp. baking powder
1/2 tsp. salt
1/2 cup plain yogurt
2 large eggs
zest and juice of 1 large orange (about 3/4 tsp. zest and 2 tbsp. juice)
2 cups old-fashioned oatmeal, ground into flour
1/2 cup additional old-fashioned oatmeal
1 cup cranberries
Directions:
Preheat oven to 350ºF.
Combine all ingredients except cranberries in large bowl and mix until combined.  Fold in cranberries.
Scoop into greased muffin pan, filling 3/4 of the way full (or just use a USA pan and they'll slide right out!).  Bake for 22 minutes, until lightly browned.
Cool completely before removing from pan.
Optional Orange Glaze:
3/4 cup powdered sugar
zest and juice of 1 large orange (about 3/4 tsp. zest and 2 tbsp. juice)
milk to thin (if necessary)
Whisk all ingredients together in small bowl and drizzle over cooled muffins.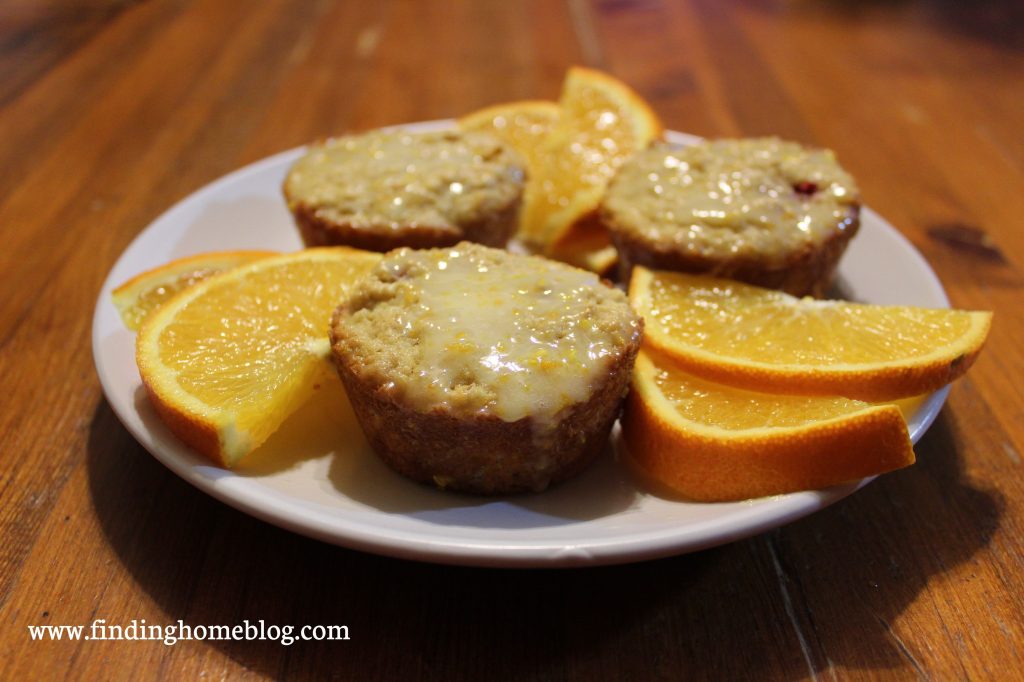 Today is the 2-year anniversary of the release of Oat Flour Muffins: Gluten Free Baking The Simple Way.  It's still one of my favorite things I've ever created, and I hope you've had a chance to enjoy it too!  Muffins are pretty much the best thing ever…
Disclosure: Some of the links in this post are affiliate links. If you make a purchase through these links, I receive a bit of a commission at no additional charge to you.
You May Also Like: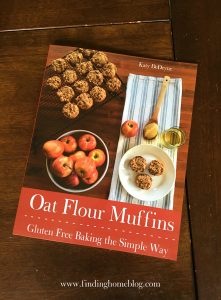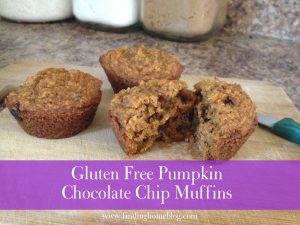 Gluten Free Pumpkin Chocolate Chip Muffins