When I was younger, my mom would spend the month of December making all sorts of special treats.  Don't get me wrong – we had goodies year round – but there were certain cookies and baked goods we only had that one time of year.  My absolute favorite was peanut butter balls.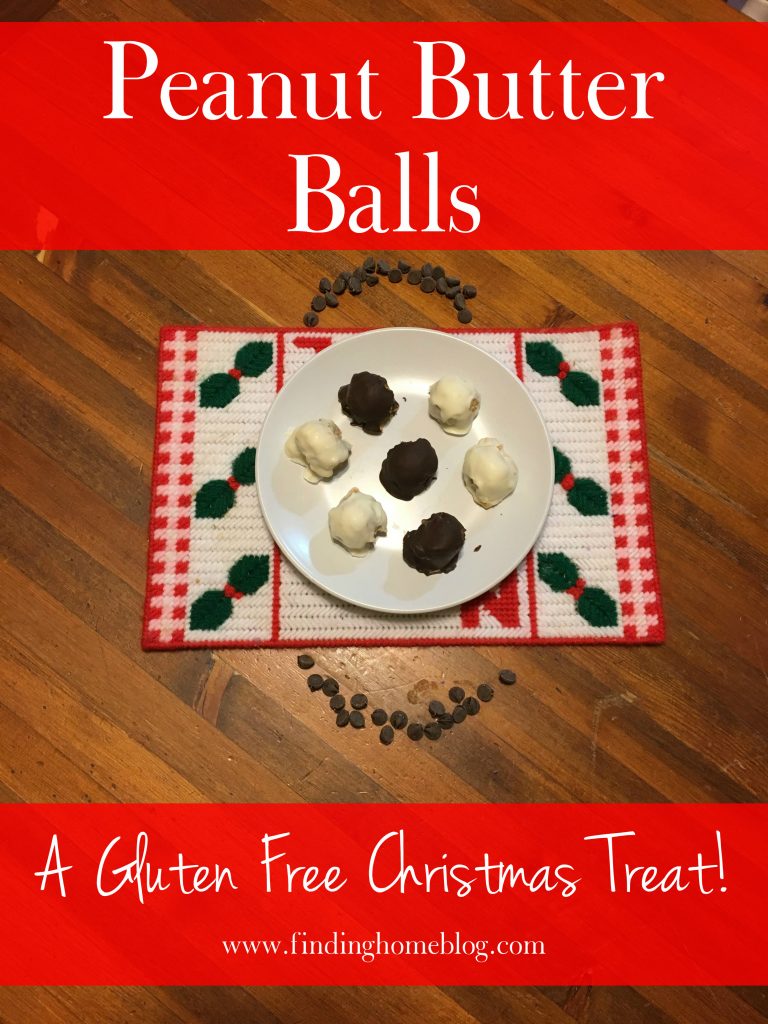 These little gems were almost like eating a Reese's, but a little bit different and somehow better.  That may be my memory talking.  I haven't actually had them in years.  But that changed this year.  I modified the recipe a little bit to make it gluten free, and I think they turned out even yummier than Mom's (although if she wanted to make a batch of the originals, I certainly wouldn't turn them down!).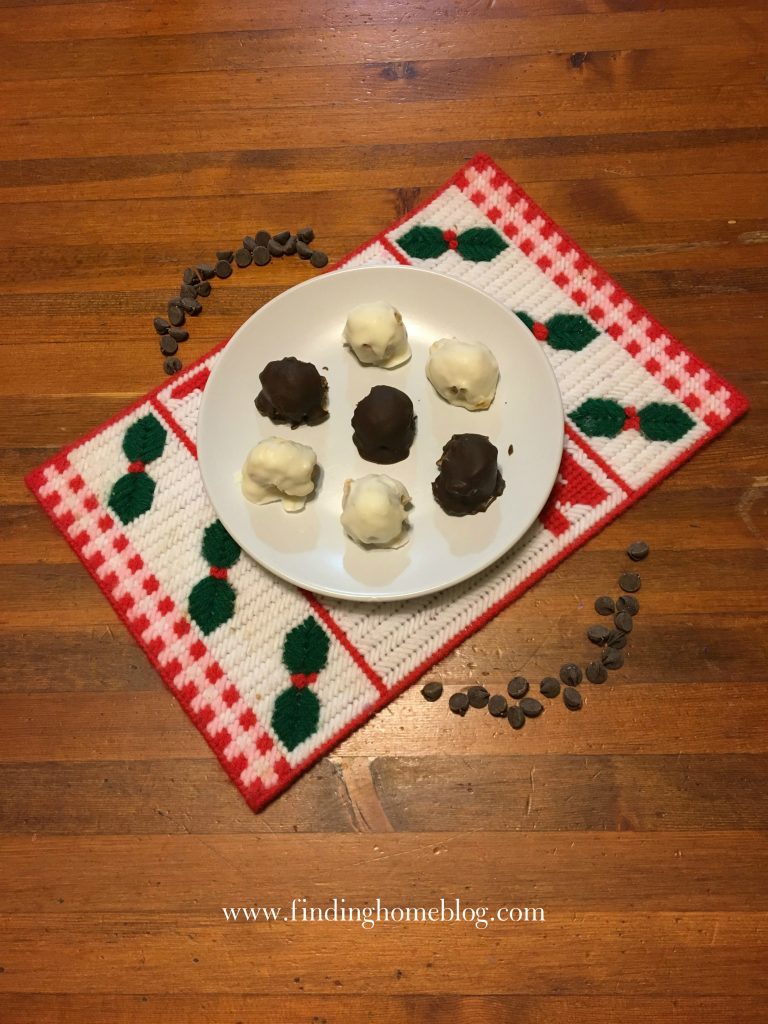 Ingredients:
1/2 cup butter, melted
2 cups peanut butter
3 cups powdered sugar
1/2 cup peanuts
16 oz. chocolate chips or 20 oz. almond bark
Directions:
In large microwave safe bowl, melt butter.  Add peanut butter and powdered sugar.  In a food processor, pulse peanuts until coarsely chopped (I like to use the food processor attachment on my immersion blender).  Add to bowl.  Mix to combine.
Using a small scoop, scoop into balls on wax paper lined cookie sheet.  You'll get around 60 1-inch balls.  Chill in the refrigerator for at least 30 minutes.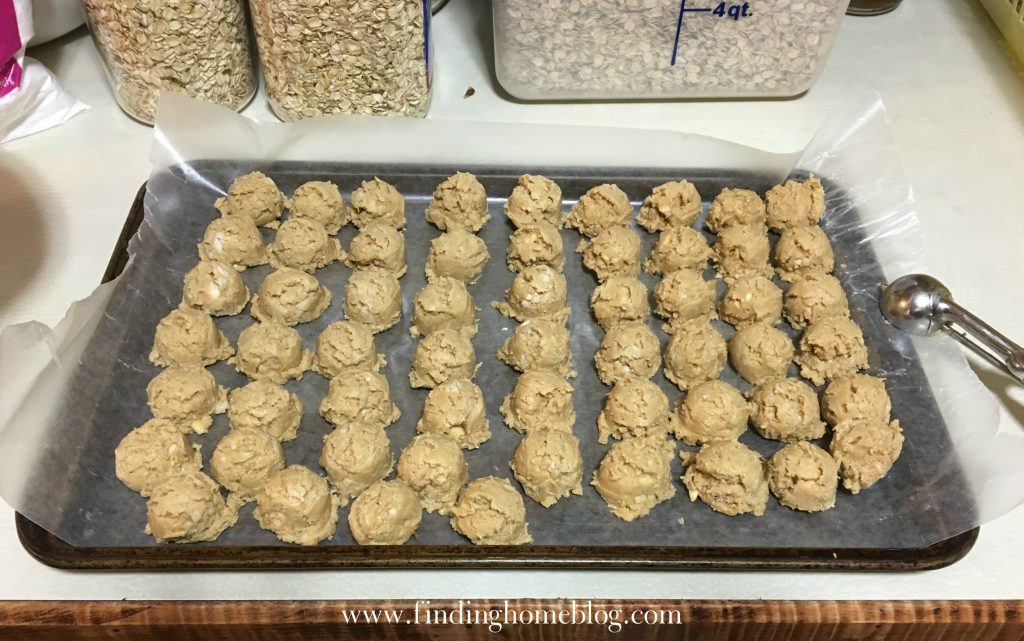 After peanut butter balls have chilled, melt chocolate chips or almond bark.  Dip each ball into melted chocolate, and return to wax paper lined cookie sheet(s).  Put back in the refrigerator to harden.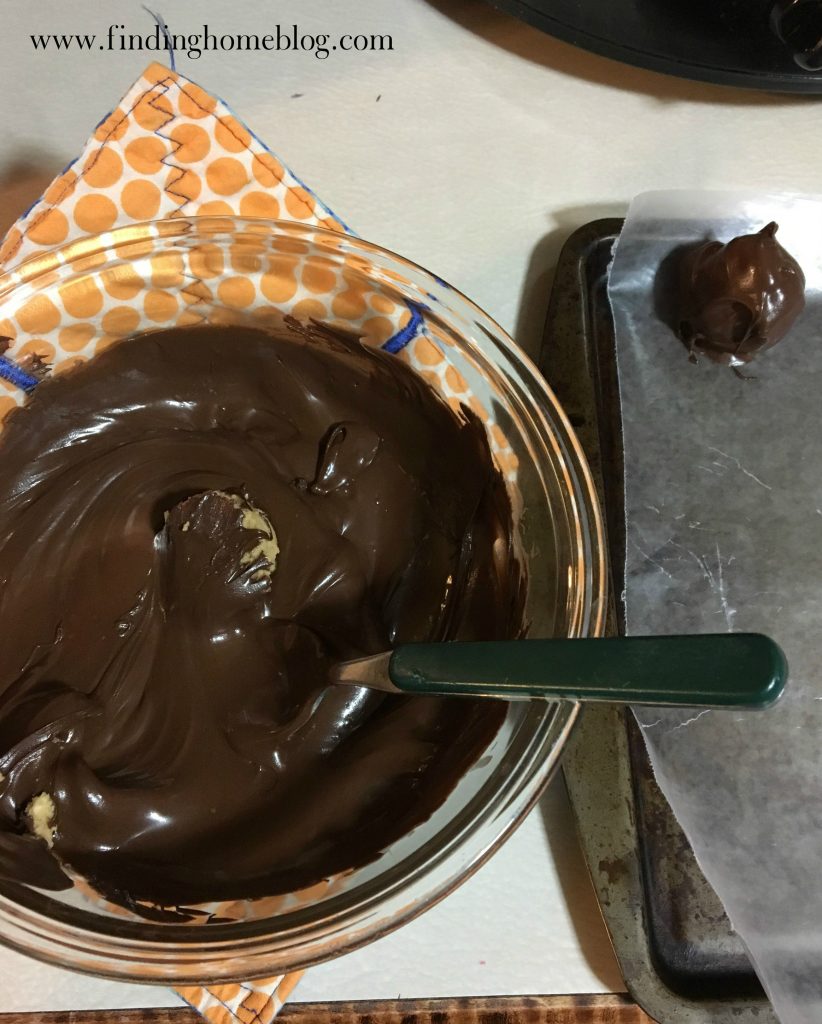 The almond bark is a little bit easier to work with, but I think the melted chocolate chips taste better.  And white chocolate? Also delicious.  You can always try both to see which one you prefer…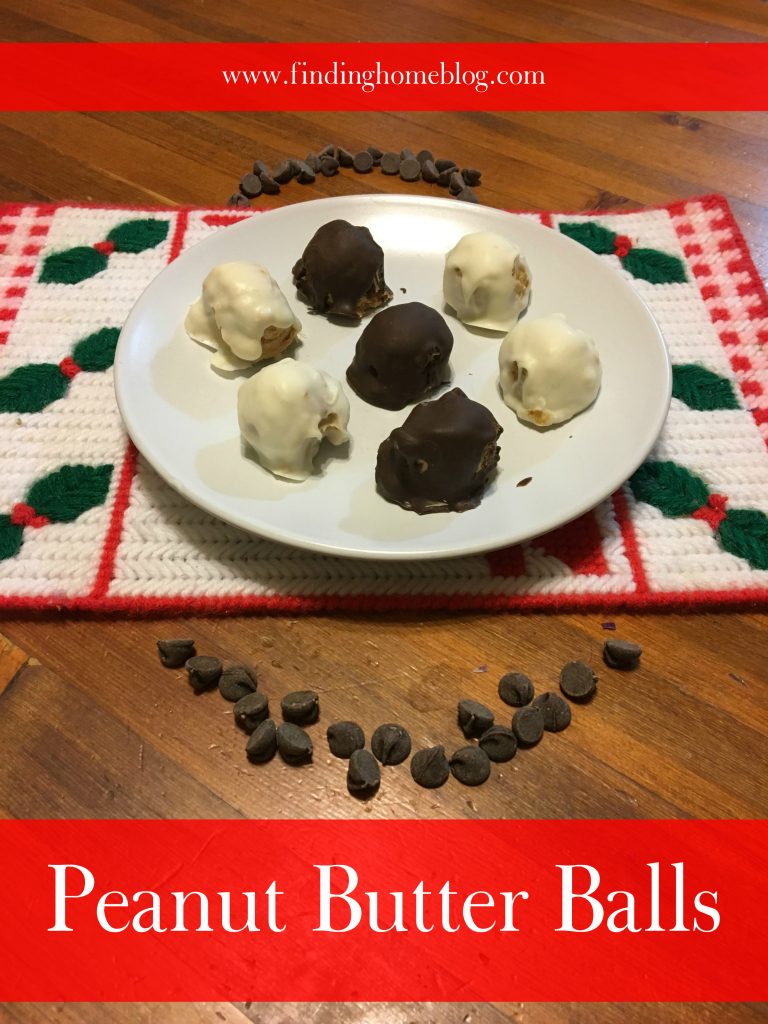 Do you have a childhood favorite treat that has stuck with you?
Disclosure: Some of the links in this post are affiliate links.  If you make a purchase through these links, I receive a bit of a commission at no additional charge to you.  Thank you for your support!
---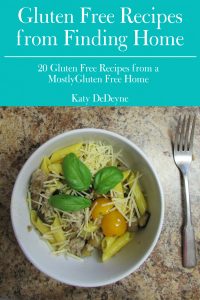 Want more simple, yummy recipes? Sign up below to get 20 recipes for free right now!