Last week, our weather got cooler and I brought out the fall clothes.  Pants, sweaters, scarves, the works.  Yesterday I was wearing such an outfit, with a cardigan and a scarf, because my brain is in fall mode.  Except.  Yesterday it was nearly 80 degrees.  Which means that eventually I gave up and ended up barefoot in the kitchen.
If you're having fall weather for real, you're in luck – this soup is a warm bowl of yummy goodness perfect for cooler weather.  And if you're having a flashback to summer like we are, you're also in luck – this cooks in the crockpot, so it won't heat up your kitchen too much.  It will only taste like you've had a pot simmering all day.
Crockpot Ham and Bean Soup
Serves 8-10
Ingredients:
8 oz. ham steak, cubed (and include the bone if you have one)
4 carrots, chopped
3 celery stalks, chopped
1 onion, chopped
3 cloves garlic, minced
1 tsp. Italian seasoning
1 tsp. salt
1/2 tsp. pepper
5-6 cups chicken broth (make your own)
2 cups dry pinto beans
8 oz. tomato paste
Directions:
Combine all ingredients in crockpot.  Cook on low for 8-10 hours.  Check the broth level after about 7 hours to make sure it's to your liking.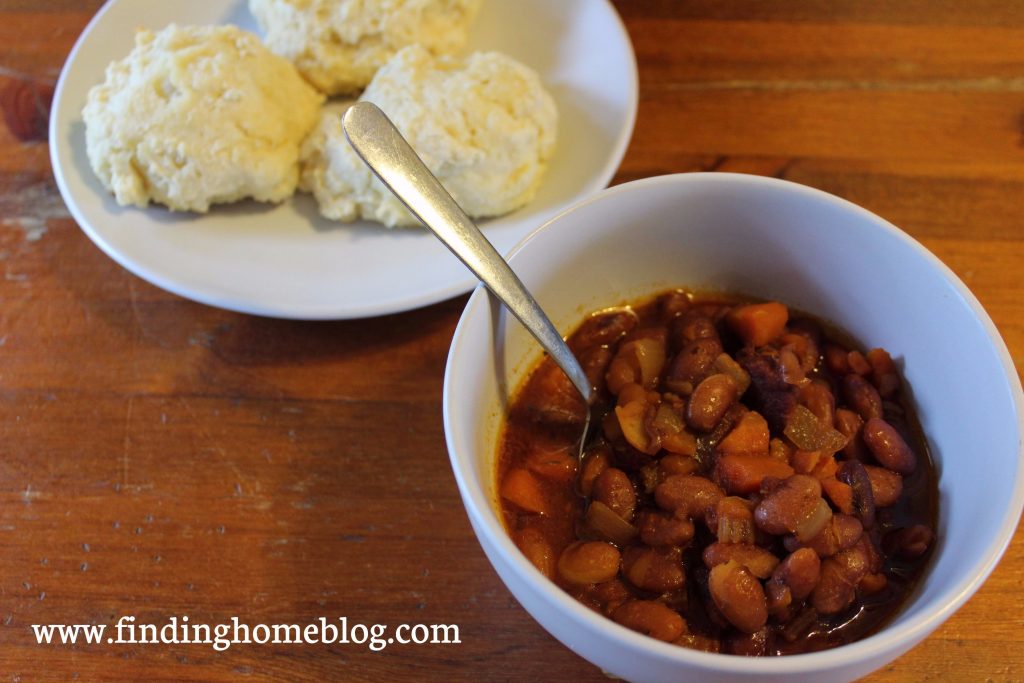 This recipe is actually a really easy one to prep ahead of time.  Chop up the ham and veggies and put them in a bag in the freezer.  Then when it comes time to cook it, you'll truly have a dump and cook meal.
And if you need something to make the prepping even easier, grab one of these choppers.  It makes quick work of all the veggies so you can move on to more exciting things…like sunbathing or eating a popsicle.  Or whatever cool kids do when it's warm out (#notsocool).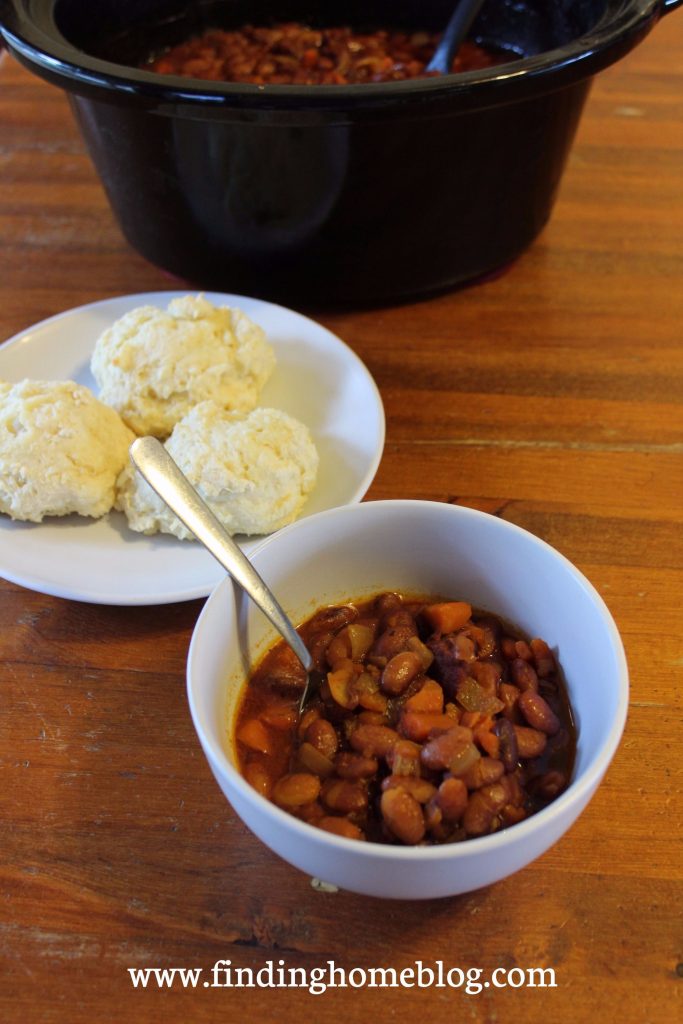 Disclosure: Some of the links in this post are affiliate links.  If you make a purchase through these links, I receive a bit of a commission at no additional charge to you.  Thank you for your support!