We've all had it happen. You pull open the veggie drawer in your refrigerator to find a wilted, liquidy mass of spinach.  Or your tomatoes are growing fuzz on the counter.  Or your bananas have gone beyond ripe into fruit fly heaven.  But there are ways to save that produce, even if you're not sure what you want to use it for in the future.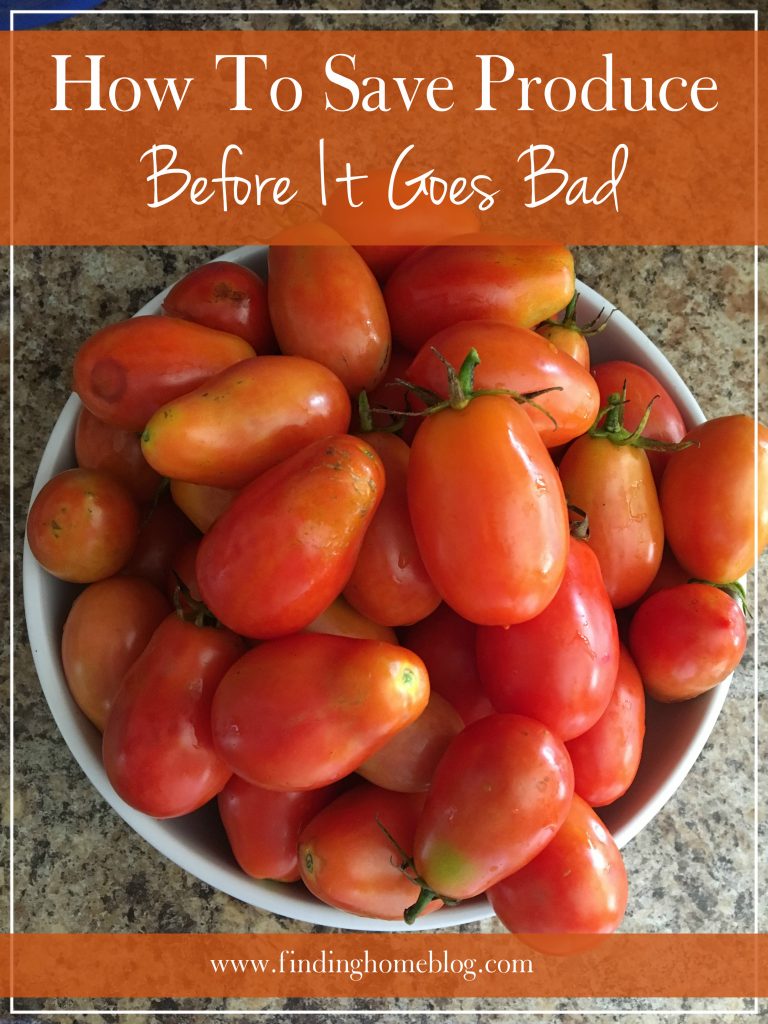 Freeze it. This is my favorite way to save produce, because you can freeze almost anything!  Most of the time, if I have something extra I'm not going to use, I'll chop it up to save for later. Those little bits of extras add up into a whole bunch of useful things in my freezer.  I call this ingredient freezer cooking.
If you do have specific ideas in mind, the freezer is your friend there too.  Save extra fruits and greens in homemade smoothie packs. Save the little bits of leftover vegetables for Dave Ramsey vegetable soup.  And don't forget to save your veggie peels and ends in your vegetable broth bag!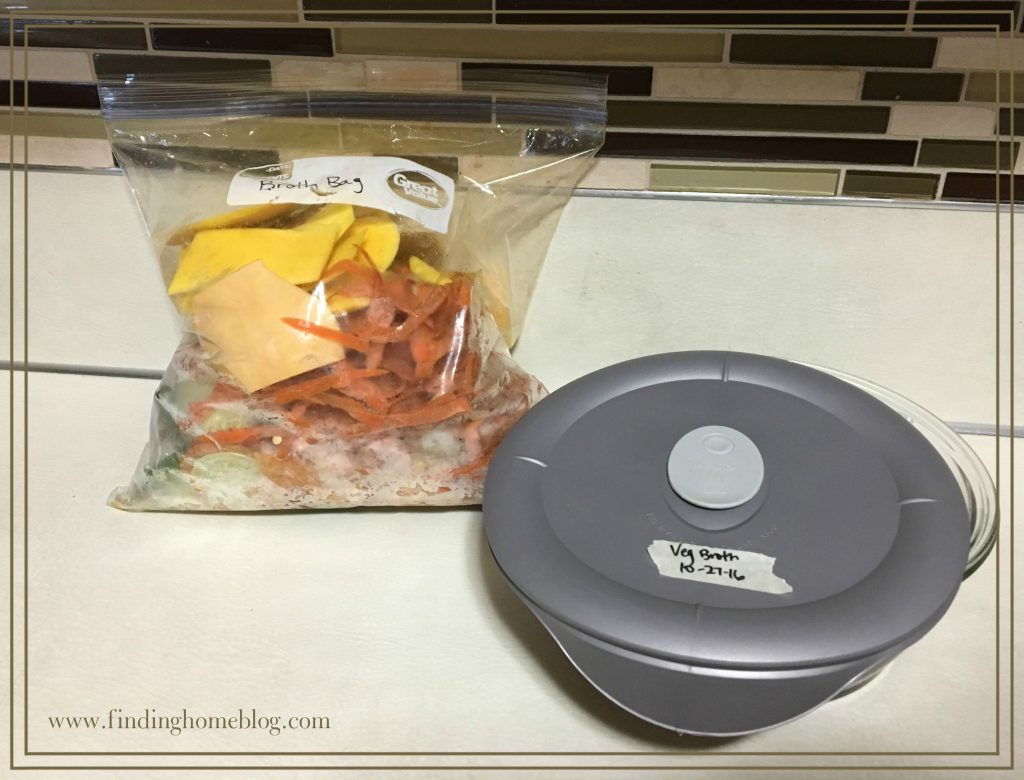 Dehydrate it. I don't have a lot of experience with this one, but if you own a dehydrator, chances are you've enjoyed dried fruits before!  Read more about using a dehydrator here, or use the oven method.
Cook it. Maybe you didn't have a plan for some of your produce when you bought it, but now you need to use it up or lose it.  Is there a recipe you've been wanting to try that might use some of it up?  Could you substitute in one of your favorites for something new?  Try pureed sweet potatoes in place of pumpkin in muffins, bake bananas into banana bread, or cut extra veggies into strips and roast to make yummy veggies fries!  Pinterest can be your friend for this one.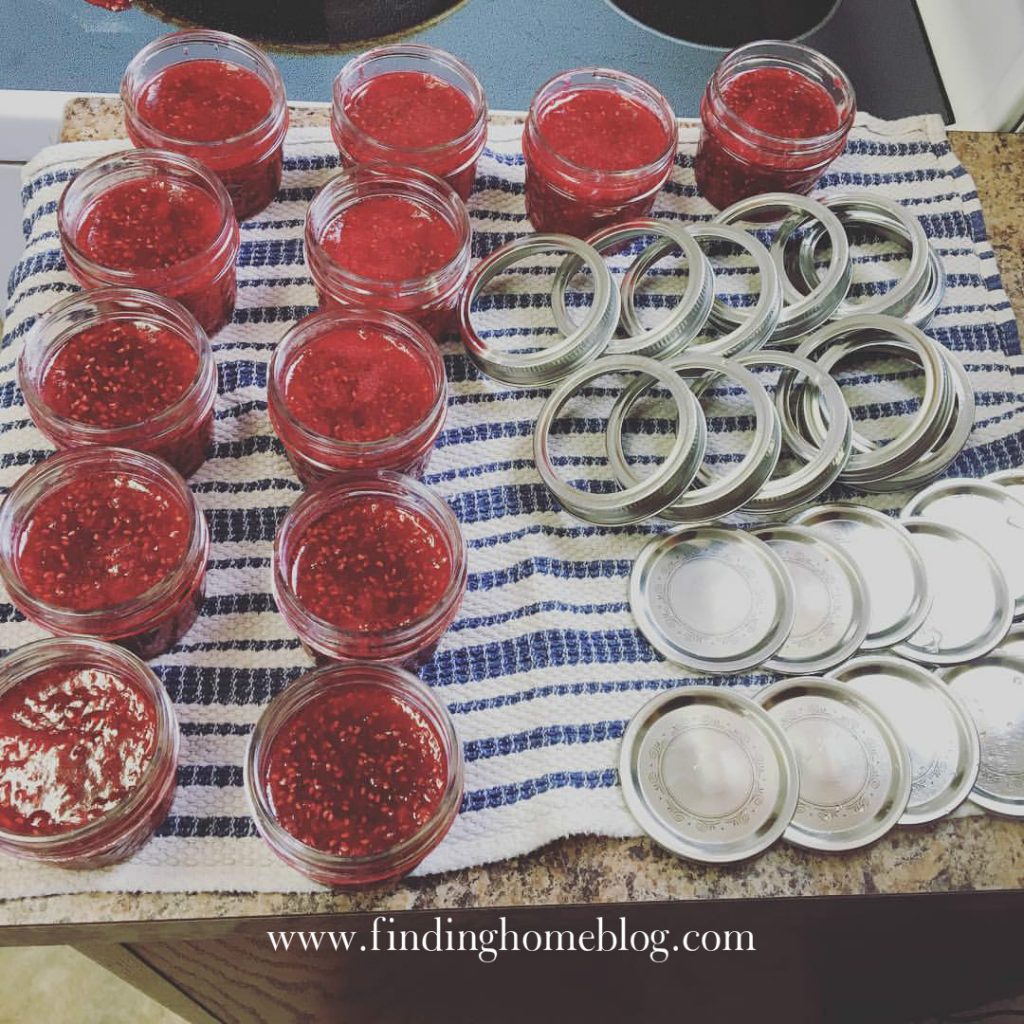 Can it. Depending on your supplies and comfort level, cucumbers can become pickles, fruits can become sauces or jams, tomatoes can be saved whole, diced, or sauced.  Follow the directions, but put up some of that extra produce for another time!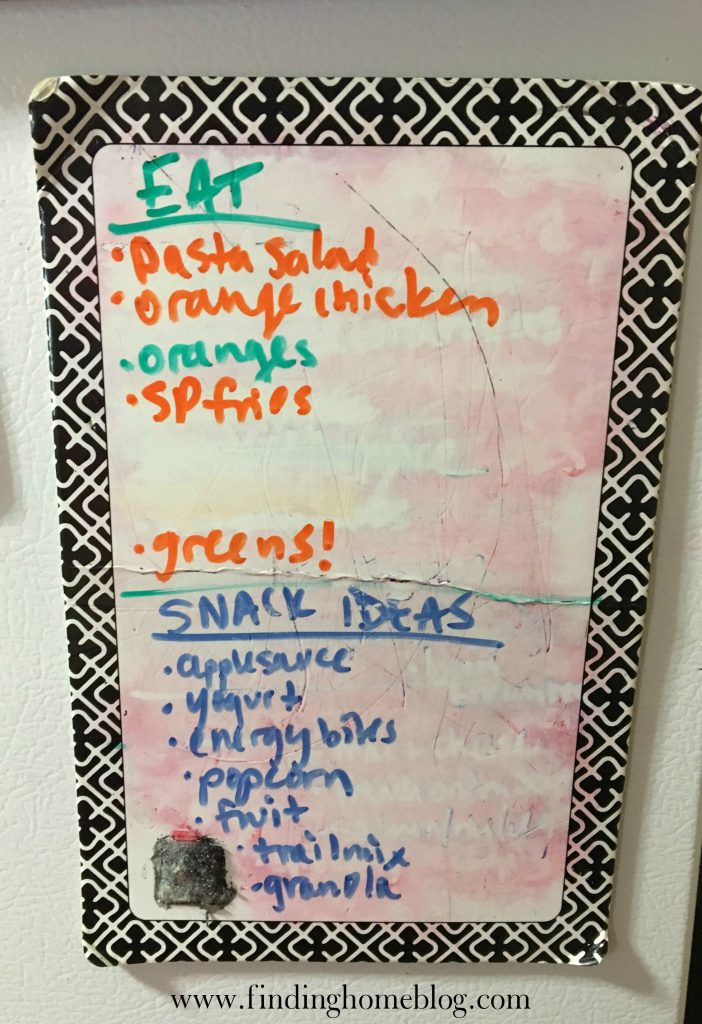 Eat it.  Make a list and put it on the fridge, directing family members what to eat first.  Especially for my husband, he can be hesitant to grab things because one too many times I've said, "No! That's for a recipe!" when he tried to eat something.  Sometimes I just need to show everyone what's available, and they're more than happy to help snack on things.  I use an ancient dry erase board, but even a post it note or a magnetic notepad would work.
Also, one of the best ways to get my kids to eat carrots, peppers, and celery is to start chopping them up – all of a sudden everyone asks for a piece (or 5!).  If I have extras sometimes I'll just start cutting them up…
Give it away.  Ask neighbors and friends if they want or need any of your extras.  A few years ago, one of our neighbors came over and asked if we wanted any watermelon.  They had bought a huge one at the store and weren't going to be able to finish it all, so they shared with us.  It was such a nice thing to do, and we definitely enjoyed the fresh fruit!  If you find yourself with more produce than you can eat or save, share with your neighbors!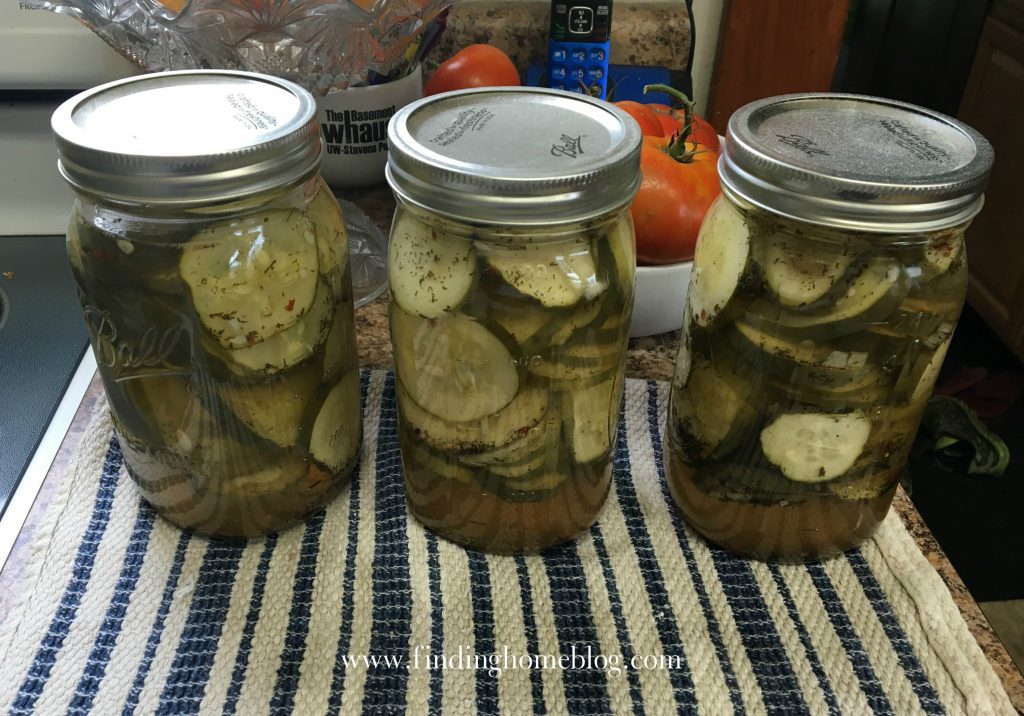 What's your favorite way to save extra produce?
Related: