For a long time, I heard that roasting was a really easy method for preparing food.  But since I didn't know exactly what that meant, I never did it.  But now that I've learned, I have to share it with you because it truly is such an easy way to make something tasty and delicious!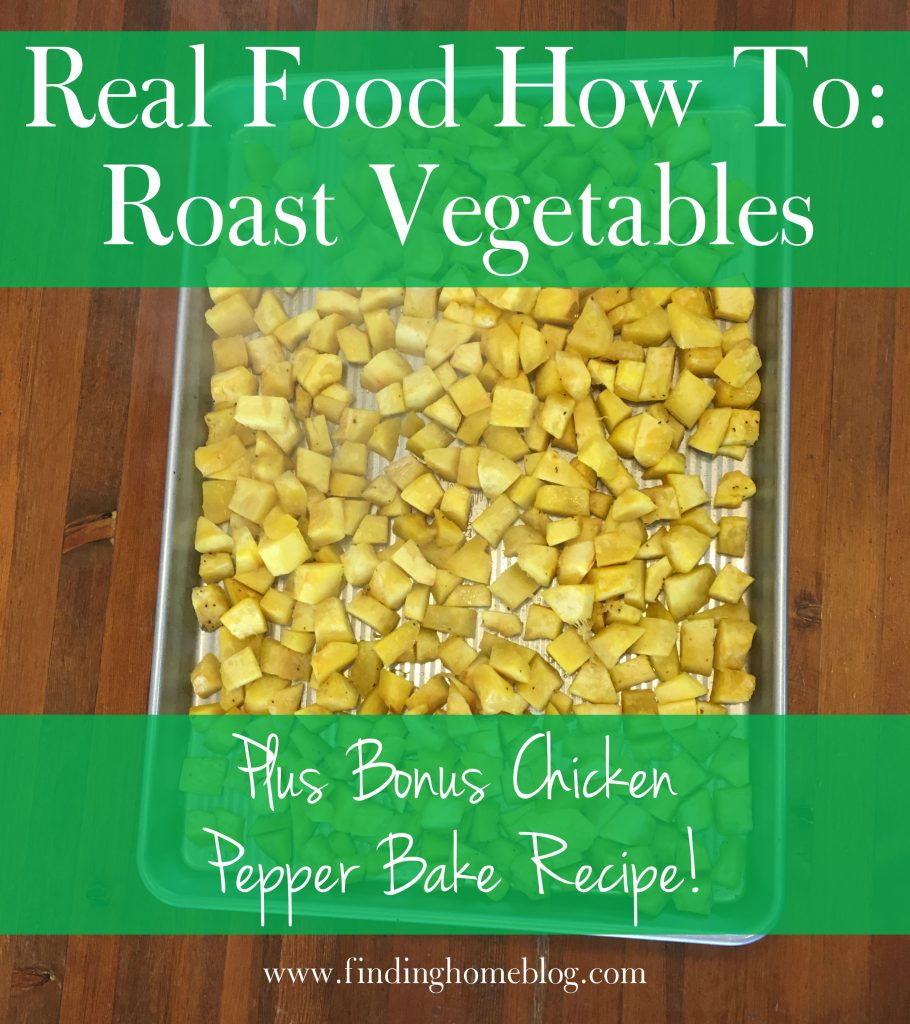 Ready for this? Roasting anything involves three steps:
Chop into equal sized pieces.
Coat with fat and any seasonings.
Put in oven until perfection.
That's it!
But let's break each of those steps down.
First, chop whatever you're roasting into equal sized pieces.  You can choose the size, but they all need to be the same.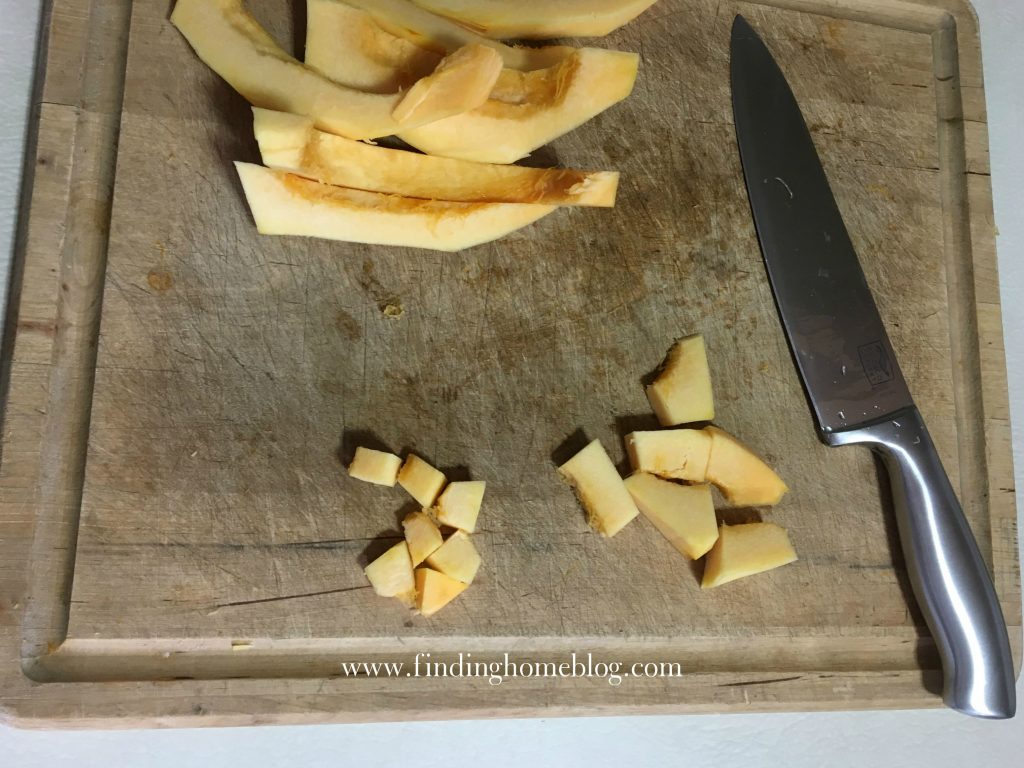 Choose small or large, not both.
Smaller pieces will cook faster, and larger pieces will take longer.  Smaller pieces will get crispier on the outside, which is delicious, but also have the tendency to burn if you don't watch them more closely.  Larger pieces will cook more evenly, but again, will take longer.
Second, coat with fat and any seasonings. You choose the fat.  My favorites for roasting are coconut oil or leftover bacon grease, but you can also choose something more neutral like olive oil or melted butter.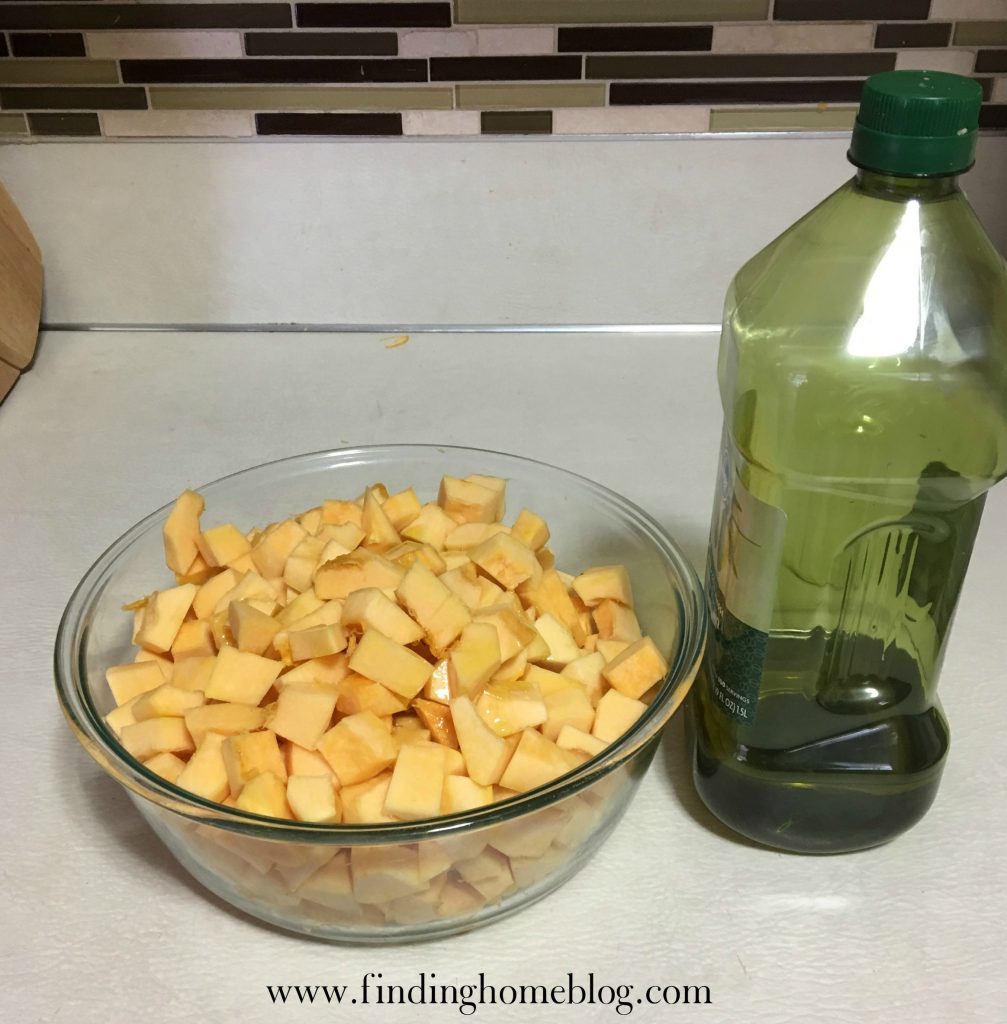 Seasonings will depend on what you're serving your roasted vegetables with, but you really can't go wrong with good old salt and pepper, and maybe some garlic.
Finally, cook until perfection.  Heat the oven between 375ºF and 425ºF.  Like with the size, this will change the cooking time.  Higher temps will get done faster, but have more of a potential to burn, and to crisp the outside of the veggies before the inside is fully cooked.  Lower temps take longer, but cook more evenly.  I almost always default to 375ºF and 45 minutes, stirring about halfway through, unless a recipe specifies otherwise.  Once your vegetables are fork tender and starting to brown on the outside (and smelling amazing!), they're done.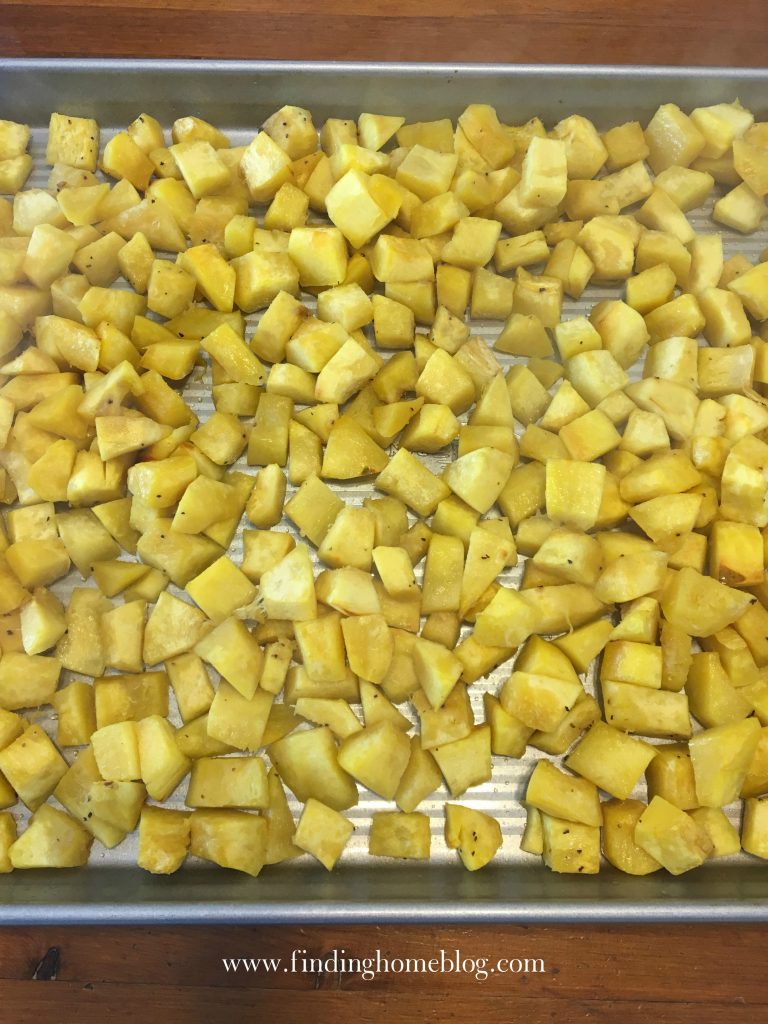 Roasting vegetables is really more of a framework than a specific recipe, but if you need amounts and temperatures laid out for you to practice and get comfortable with roasting, here's the perfect recipe for you to try.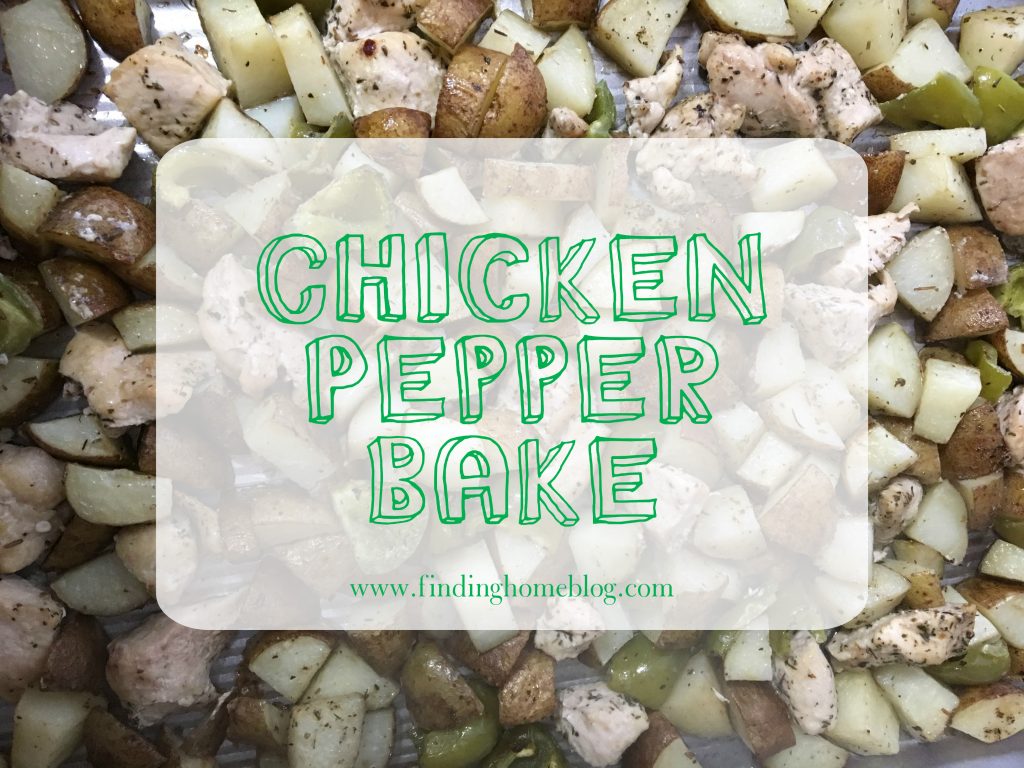 Chicken Pepper Bake
Ingredients:
20 oz. chicken breast, cut into pieces
1-2 bell peppers, chopped
6-8 russet potatoes, washed and chopped
2 Tbsp. extra virgin olive oil
1 Tbsp. Italian seasoning
1 tsp. garlic powder
1 Tbsp. Caribbean Jerk or Cajun seasoning (I use McCormick Caribbean Jerk Seasoning)
salt and pepper
Directions:
Preheat oven to 375ºF.
Chop chicken and vegetables and place in large bowl.  Pour olive oil and seasonings over the top and stir to coat.  If you don't have the Caribbean Jerk seasoning, you can either just leave it out, or replace with 1/4 tsp. red pepper flakes plus a little bit extra of the Italian seasoning and the garlic powder.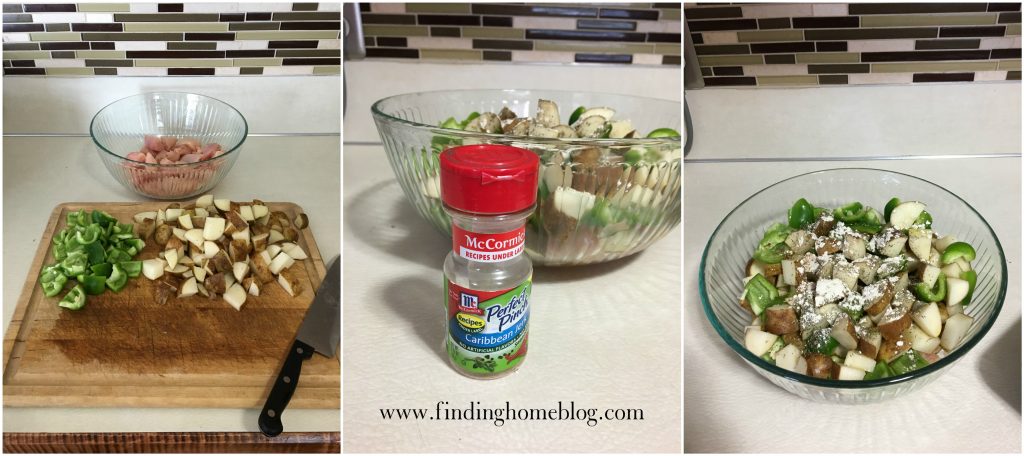 Pour onto a rimmed baking sheet (the USA Pans half baking sheet is the perfect size for this recipe, but you may need to use two baking sheets if yours are smaller), and place in oven.  Cook for 45 minutes, stirring about halfway through.
This recipe is also really budget friendly!  As written, it serves our family of 6 with just a bit extra for second helpings.  If you're serving a larger crowd, add additional peppers and potatoes.  We've also gone down to just 8 oz. of chicken in a pinch, and added additional veggies, and it still tasted great for less money!  Plus, you can chop your chicken and peppers ahead of time and put them in the freezer, and then this is such an easy meal to put together, because most of the cooking time is hands off.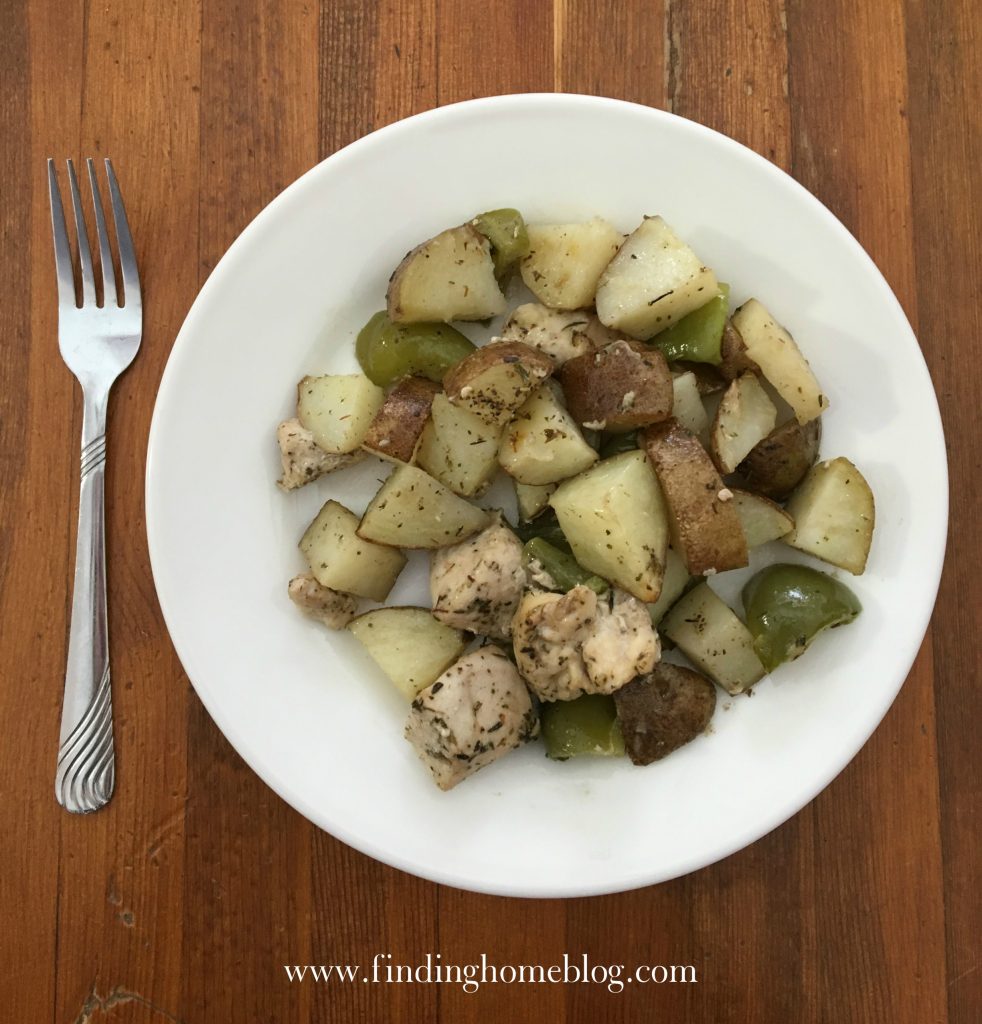 Pepper Bake is probably my go to roasting recipe, but we have several others that we keep coming back to as well:
Italian Roasted Mushrooms and Veggies. I serve these with chicken for a lovely Sunday dinner.
Roasted Squash (pictured above) with Bacon and Eggs
Chicken Bacon Sweet Potatoes. The sweet potatoes in this recipe are roasted, while the rest is cooked in a skillet.
Roasted Potatoes with Baked Potato Toppings.  Because as a mom of four, I'd rather chop up all the potatoes ahead of time, rather than cutting up everyone's baked potato at the table while mine gets cold.
Easy Ranch Baby Carrots.  Who knew baby carrots could be so addicting?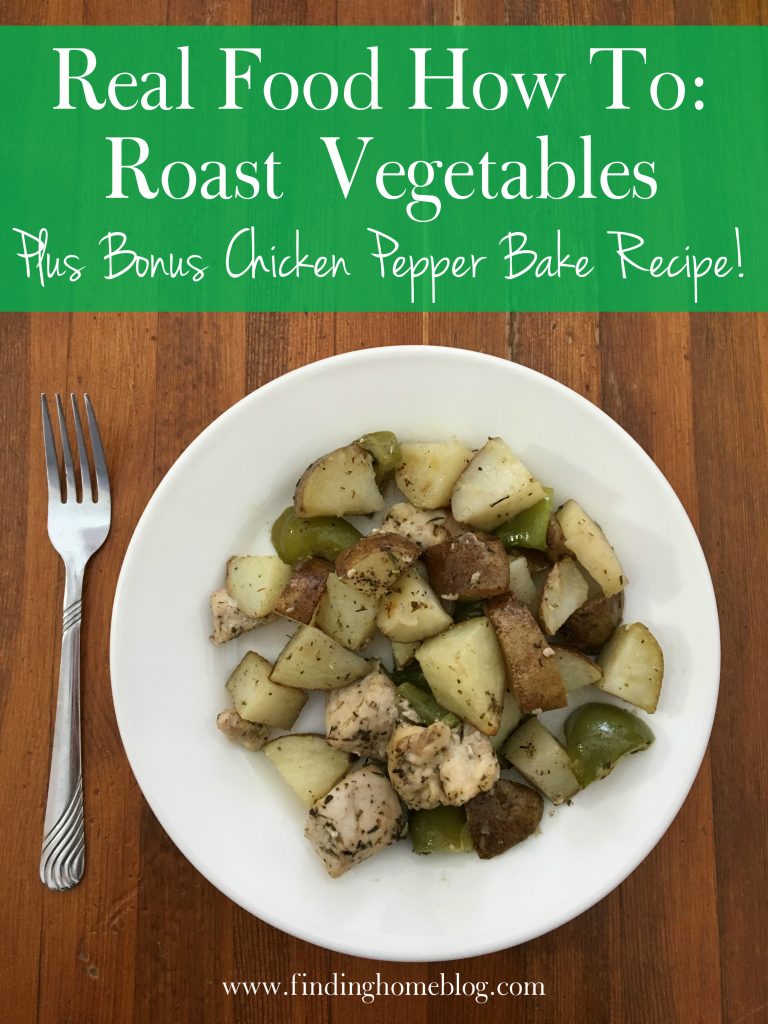 Have you ever roasted veggies?  What's your favorite combination?
Disclosure: Some of the links in this post are affiliate links.  If you make a purchase through these links, I receive a bit of a commission at no additional charge to you.  Thank you for your support!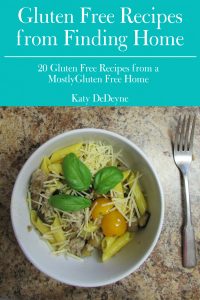 Want more simple, yummy recipes? Sign up below to get 20 recipes for free right now!