Disclosure: Some of the links in this post are affiliate links. If you make a purchase through these links, I receive a bit of a commission at no additional charge to you.
Around here, we like our quick and easy snacks. And one of our favorites to have on hand are energy bites. We make some variation of energy bites almost every week, and they're usually gone within a day or two.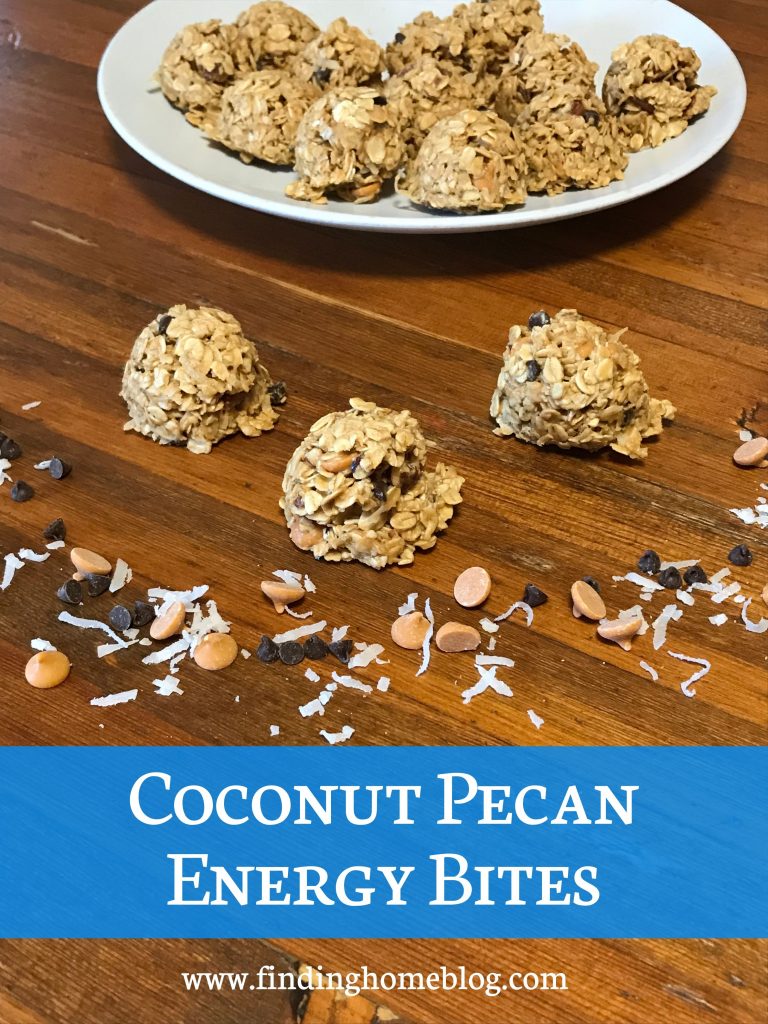 These coconut pecan energy bites use a few more ingredients than our standard ones, but they're worth the extra little bit, because they're so yummy! They remind me a little bit of a chocolate turtle (you know the things with the caramel and the pecans and chocolate? those bites of awesomeness).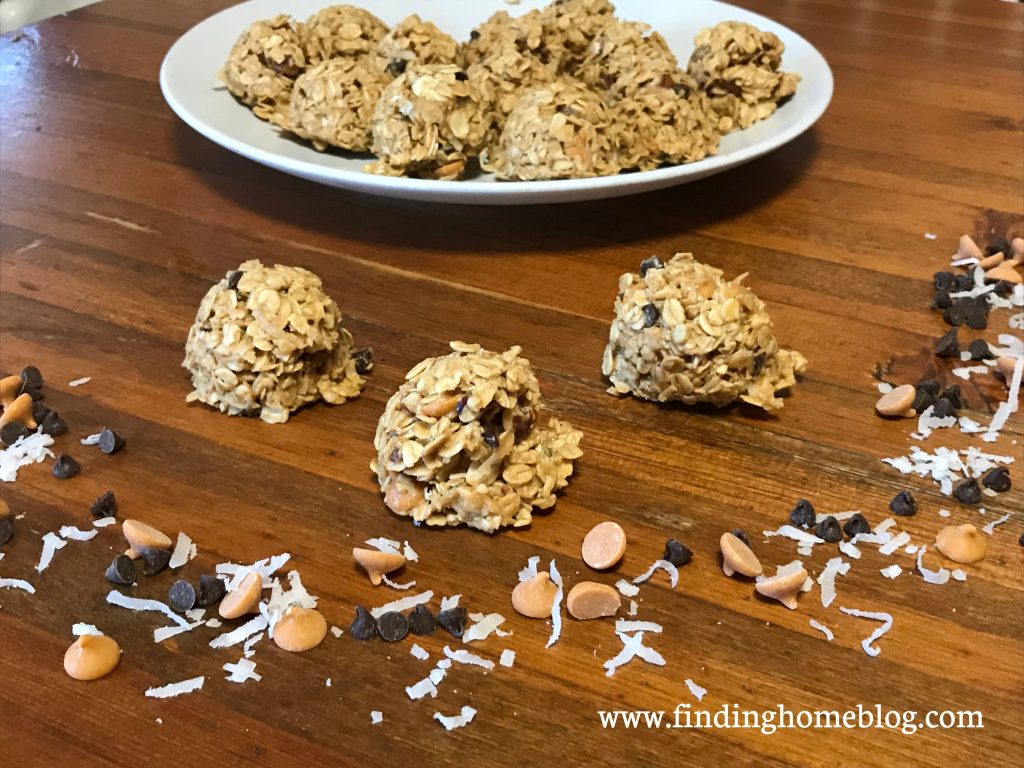 Coconut Pecan Energy Bites
Makes 28-30 bites
Ingredients:
3 cups old-fashioned oats
3/4 cup peanut butter
1/4 cup melted coconut oil
1/4 cup honey
2 Tbsp. mini chocolate chips
1/4 cup shredded coconut
1/4 cup chopped pecans
1/4 cup butterscotch chips
Directions: Mix all ingredients in a large bowl. Press firmly into a medium scoop, and turn out onto plate or tray. Store in refrigerator.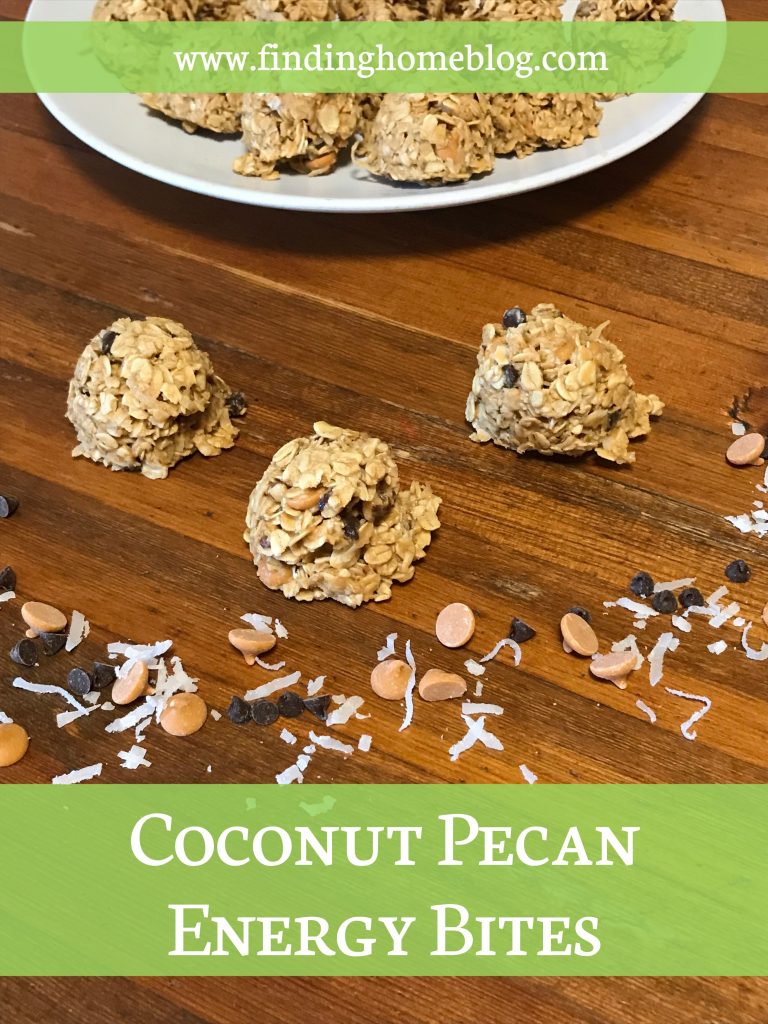 These are one of our new family favorites, and I hope they'll be yours too!
Related Posts: