Quesadillas are one of my favorite easy meals.  There are pretty much endless combinations you can add to tortillas and cheese to make for a delicious and quick lunch or dinner.  Sweet apples and sharp cheddar cheese are one of my favorites!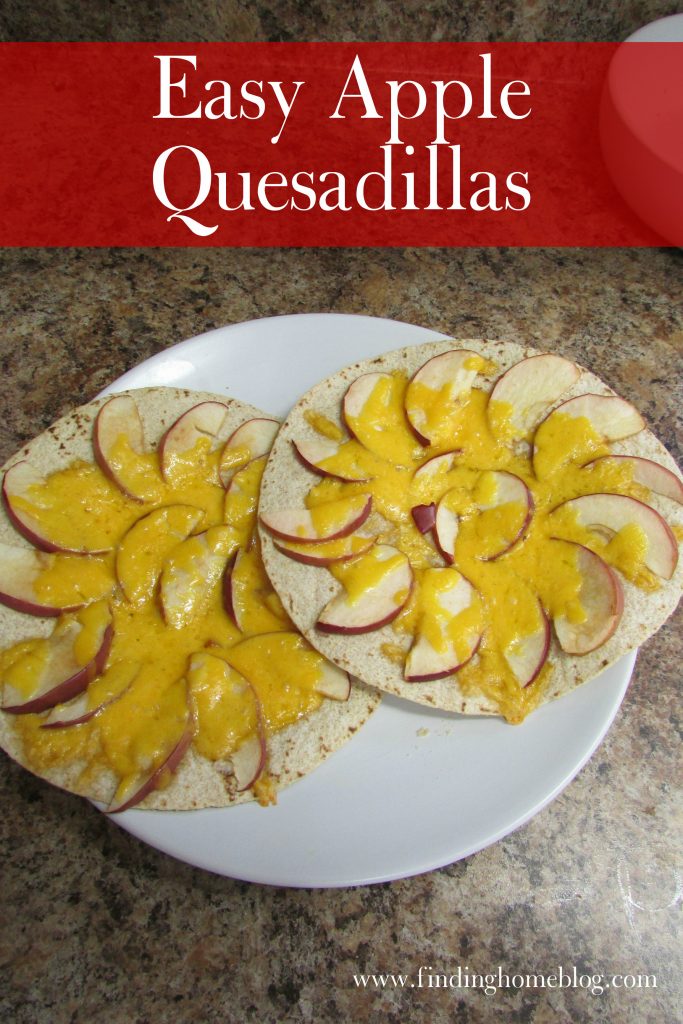 Ingredients:
Tortillas (use corn tortillas for gluten free)
Cheese (I use about an ounce per quesadilla)
Apples (one apple will cover two open-faced tortillas)
Directions:
Preheat oven to 350°F.  On baking sheet, lay out as many tortillas as you'll be using.  Slice apples and arrange on tortillas – I like to use my apple corer and then slice the pieces more thinly.
Top with shredded cheese.  Bake for 5-7 minutes, until cheese is melted and tortilla is slightly crispy.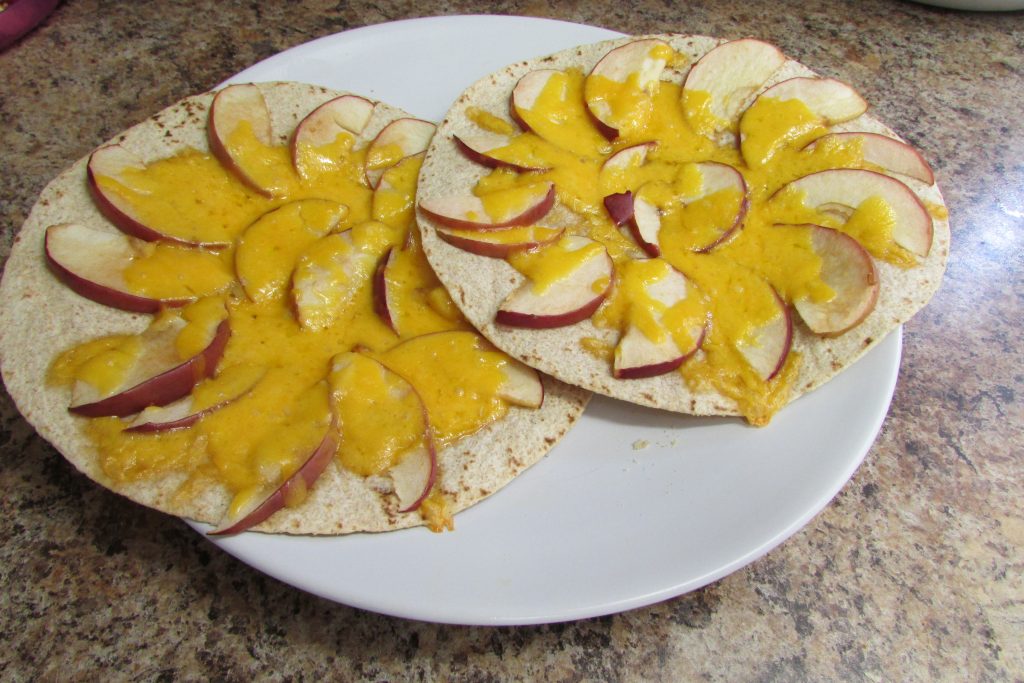 I like to make these open-faced and slice them like a personal pizza, but if you want to add a second tortilla on top, you may need to add a couple additional minutes to the baking time, and flip halfway through.
When we're not doing apples and cheddar, we are also fans of the chicken/bacon/ranch dressing/mozzarella combination, or these chicken and black bean quesadillas.  What are your favorite quesadilla combinations?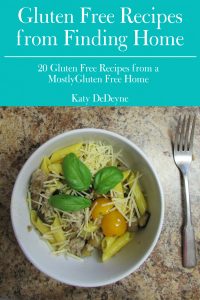 Want more yummy recipes?  Sign up below to get your copy of Gluten Free Recipes From Finding Home: 20 Gluten Free Recipes From A Mostly Gluten Free Home.