A few summers ago, we were given a big bag of yellow squash from someone's garden. Although it's an ingredient I've used occasionally, I didn't know a ton of recipes for it, and I wasn't sure exactly what to do with it.
But I had some extra sausage, and a bit of Parmesan cheese, so I figured I would throw a few things in a skillet and see what happened. And the result was delicious!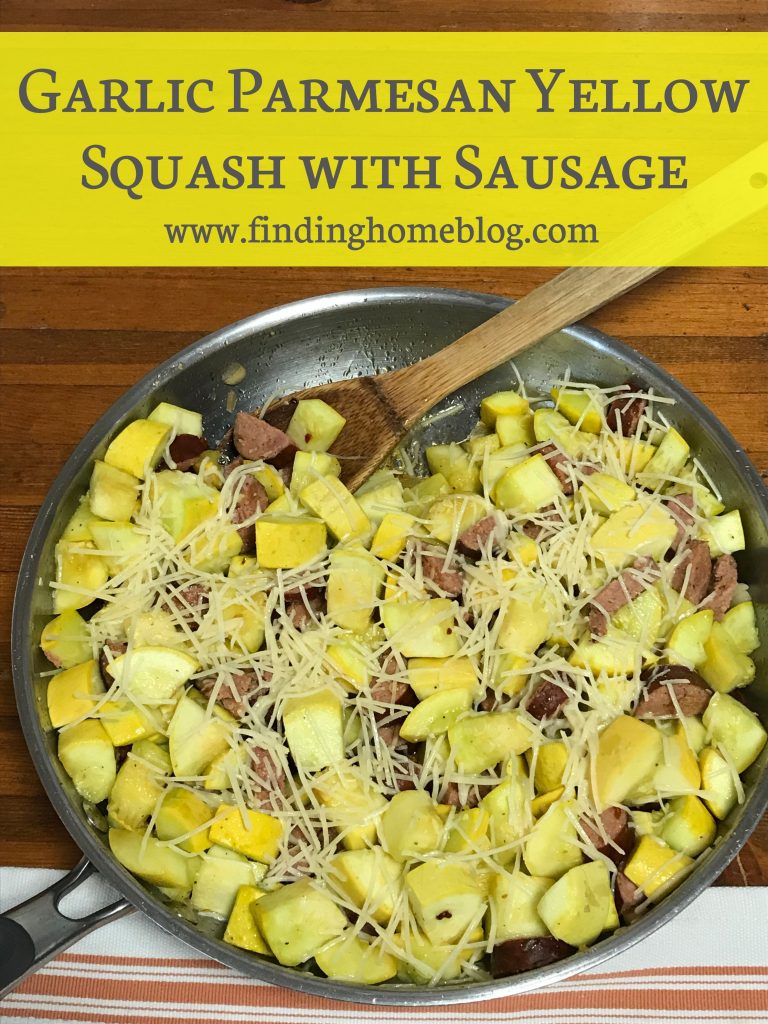 This is the perfect recipe for a garden harvest day, when you've been outside all afternoon, and you don't feel like spending a ton of time on dinner. It's a way to use a few of the plentiful harvest that comes from growing your own squash. And it hits all the savory umami flavor notes just right.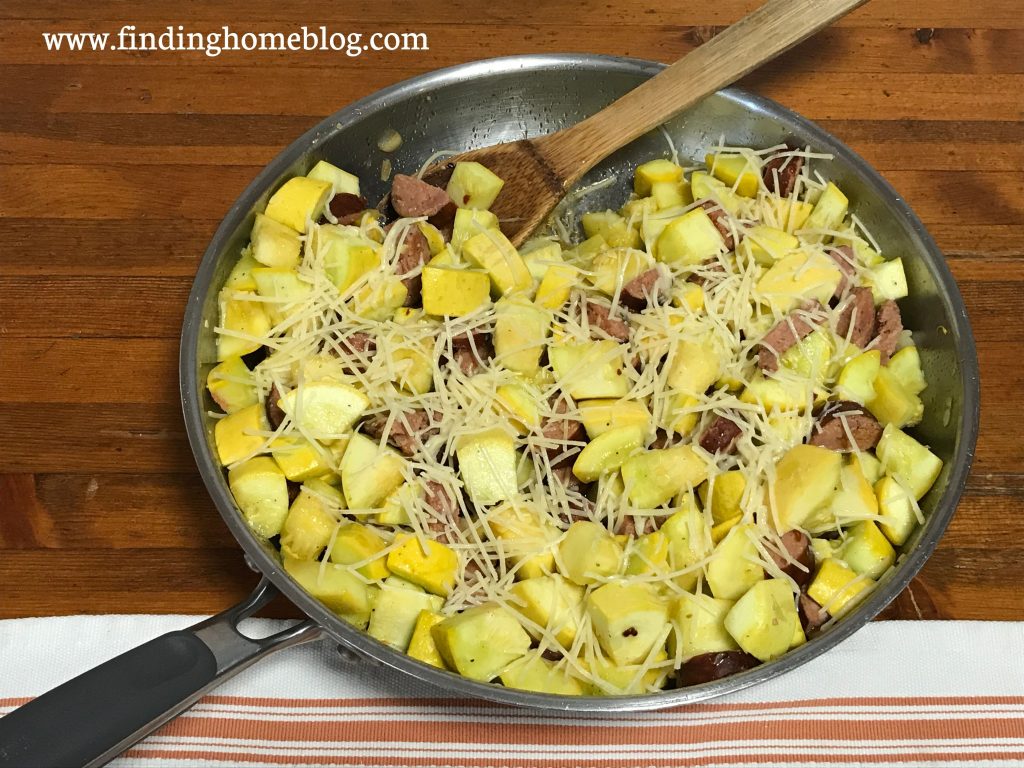 Garlic Parmesan Yellow Squash with Sausage
Serves 3-4
Ingredients:
12oz andouille sausage, cut into small pieces
2 large yellow squash, cut into chunks
3 garlic cloves, minced
2 Tbsp. extra virgin olive oil
sprinkle of salt and pepper
1/4 tsp. red pepper flakes
1/4 cup shredded Parmesan cheese
Directions:
Heat oil in large skillet over medium heat. Add garlic and sauté until fragrant, about 1 minute. Add remaining ingredients except cheese. Cook for 7-10 minutes, stirring occasionally. Top with cheese.
Whether you grow your own squash, or you just pick up a few at the grocery store, this is the perfect recipe for a summer dinner.
Related Posts: