I love my small appliances. My crockpot and my Instant Pot get lots of love. But during winter, it's really easy to fall into a soup rut. Now don't get me wrong – I love soup! But I like to make other yummy, hearty things in there too. And this Mexi Rice is the perfect base for a frugal and delicious burrito bowl.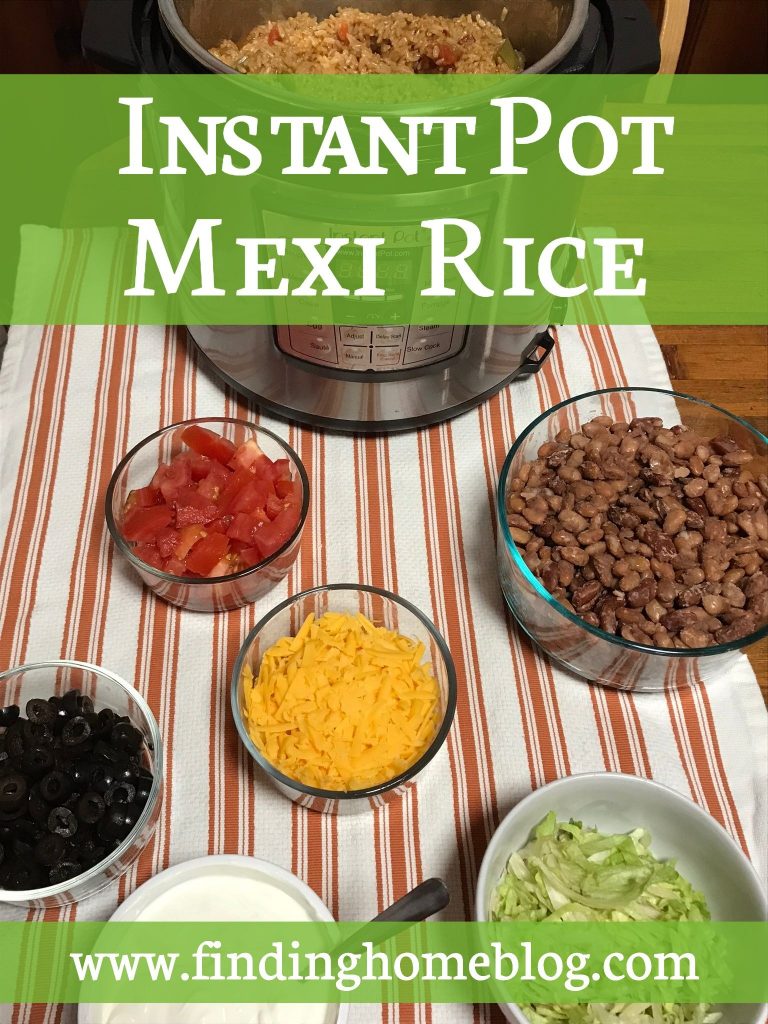 My husband really likes Chipotle bowls. But at $7 a pop, we can make something pretty close at home for way cheaper. Also, this recipe does not have cilantro in it because I live in a house full of cilantro haters. But if you don't? Add some in! It would be amazing. I still sometimes get some and chop it up to add to my bowl.
Whatever toppings you choose, this Mexi Rice is a delicious and simple base for all sorts of yummy things.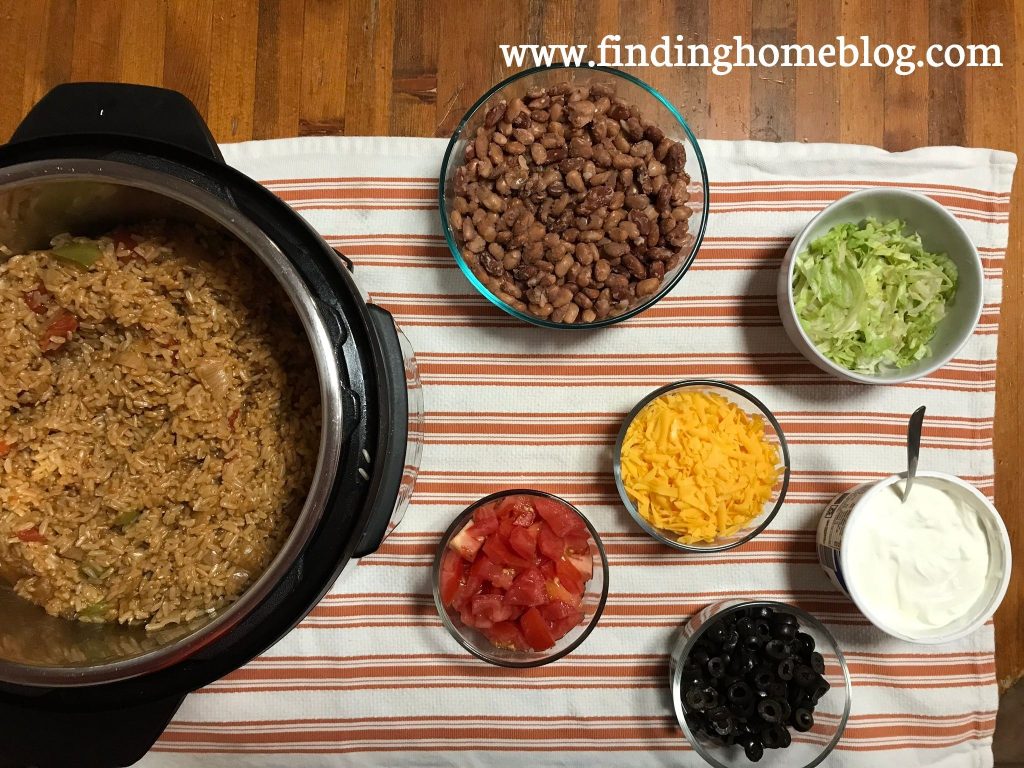 Instant Pot Mexi Rice
Serves 6
Ingredients:
1 onion, chopped
1 green or red pepper, chopped
14.5 oz. can diced tomatoes
2 cups dry brown rice
2 1/2 cups chicken broth (how to make your own)
1 1/2 tsp. chili powder
1 Tbsp. ground cumin
1 1/2 tsp. garlic powder
1/2 tsp. salt
Directions:
Load all ingredients into Instant Pot. Close lid and check that the pressure valve is set to "seal".
Cook on Manual for 22 minutes, followed by a quick pressure release. Once the Instant Pot is done releasing steam, give it a quick jiggle to get rid of any steam pockets before opening. Stir and serve with your favorite burrito bowl toppings.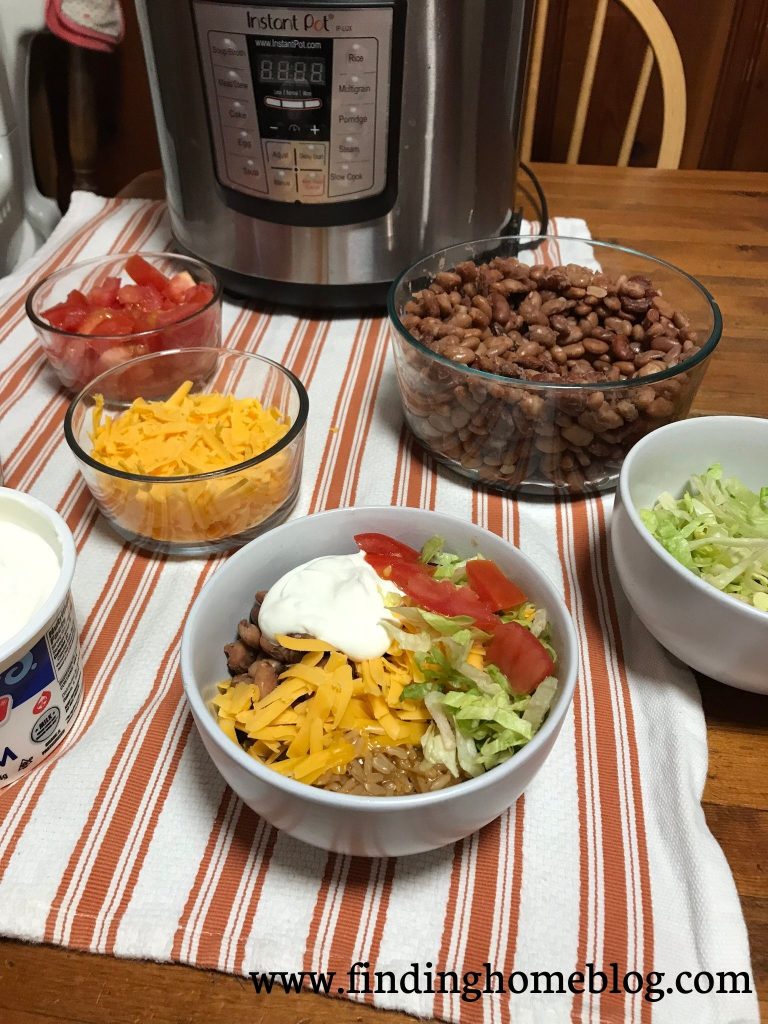 While this doesn't taste like Chipotle's cilantro lime rice, it is a great base for a burrito bowl at home. I like to double this recipe (it still fits in the 6 qt. Instant Pot!) and freeze half for an easy meal later on. One batch of this rice feeds our family of 7 for a meal plus leftovers, and a double batch means we can probably get 3 meals out of it. If that's not a frugal meal, I don't know what is!
Also? I cook some sort of dry beans in the Instant Pot first. Then I drain those, rinse the Instant Pot out, load the Mexi Rice, and cook that. The beans are still warm when the rice is done, and I didn't have to wash the pot twice. Because I'm all about saving on dishes!
Does your family do burrito bowls? What's your favorite bowl topping?
Disclosure: Some of the links in this post are affiliate links. If you make a purchase through these links, I receive a bit of a commission at no additional charge to you.
You May Also Be Interested In: