What does lunch look like at your house? In our house, lunch is the only meal we aren't necessarily all sitting down at the table eating the same thing at the same time. We have breakfast together pretty much every morning. We sit down for a family dinner every night. But lunch is kind of sporadic.
Sometimes Jesse is working in our extra room. I usually wait to eat my food until after the kids are done, so I know I can sit and eat my meal without interruption. And lately, the grownups and the kids have been eating different meals for lunch anyways.
So I've been relying on a meal that's actually super easy for me to put together for the kids, and it's one of their favorites: snacky lunch.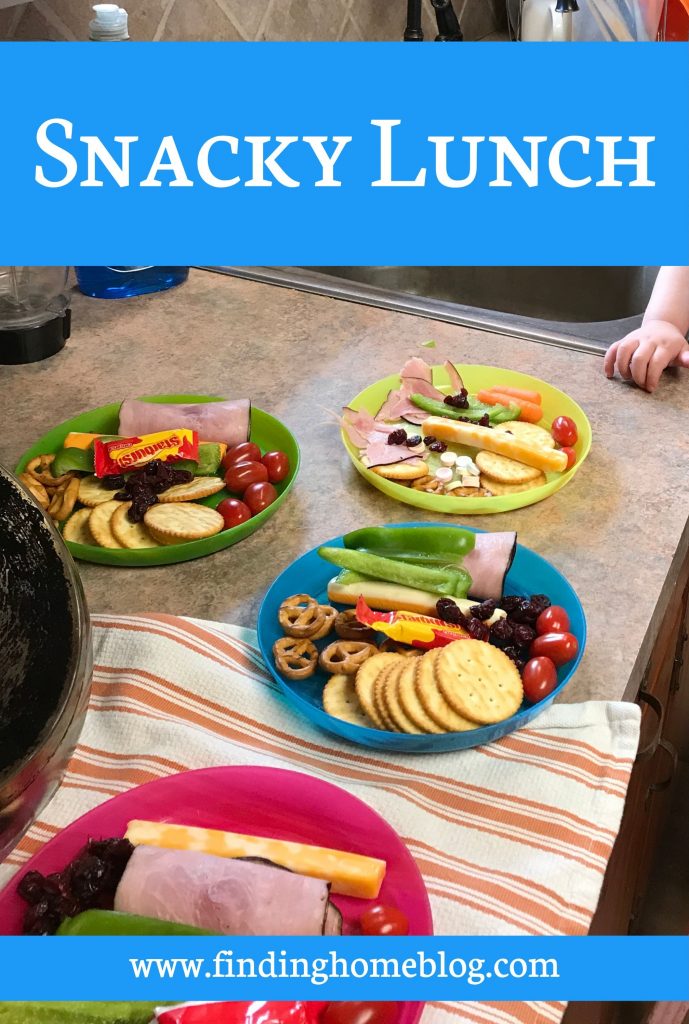 Snacky lunch is what we call a bunch of little bits of things. Some people call it muffin tin lunch. The grown up version is a charcuterie board.
Whatever you call it, snacky lunch is a favorite around here.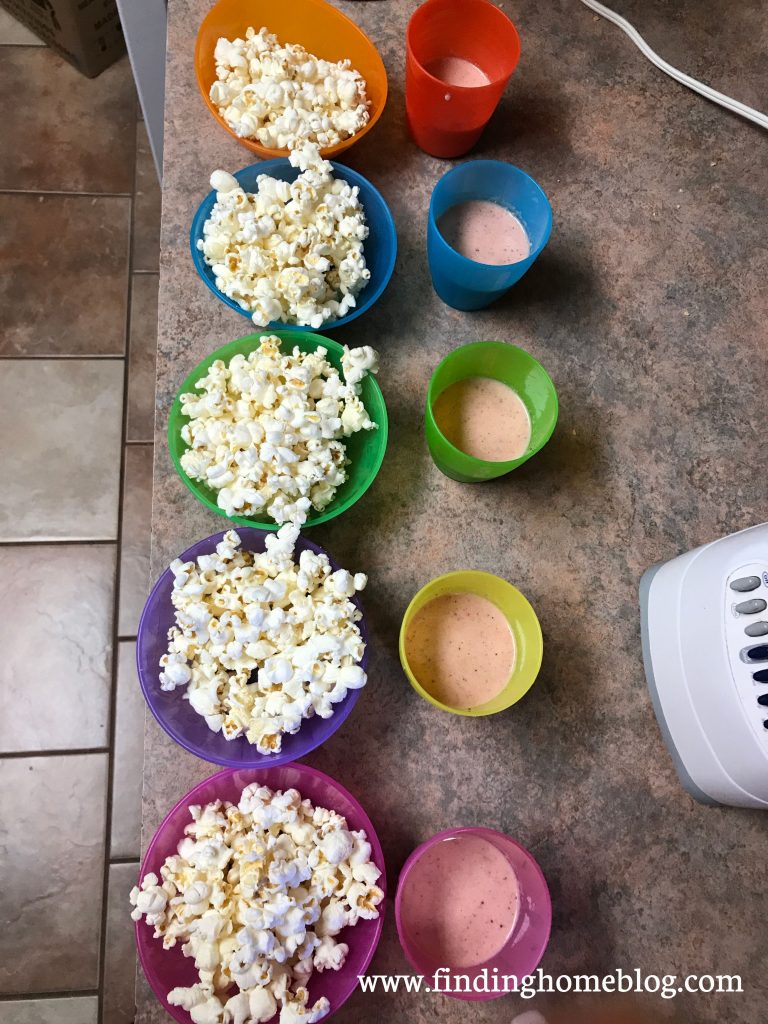 I usually start by giving the kids some sort of protein. That could include any of these:
a few pieces of ham or turkey
a cheese stick
hard boiled eggs
a spoonful of peanut butter
a handful of almonds or peanuts
I let them choose a fruit from what we have. Typically that's:
apples
bananas
applesauce
berries, melon, or whatever was on sale at Aldi that week
smoothies made from frozen berries, banana, and yogurt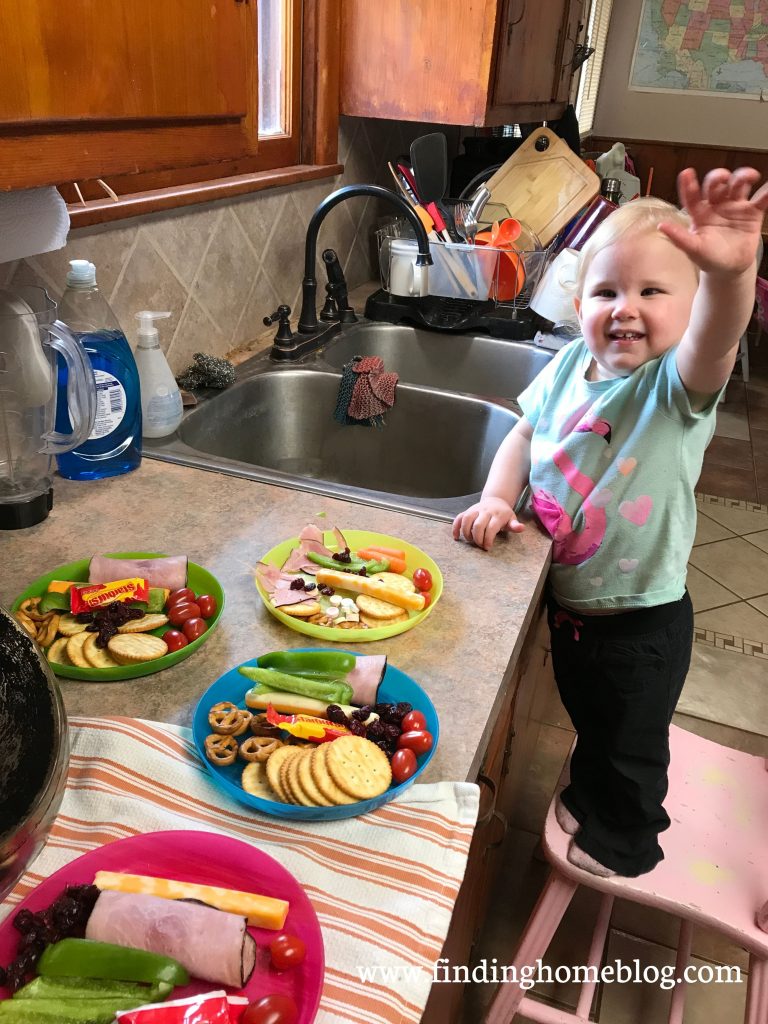 And I put veggies and carbs on the table for them to choose from. For veggies, we almost always have:
baby carrots
sliced green pepper
grape tomatoes
And for carbs, we usually have:
Ritz crackers
Saltine crackers
Pretzels
Graham crackers
Muffins
Popcorn
Once you put something (or a few somethings) from each category together, you have a snack plate. The kids like that they get to choose some of their items, and I like that I get to clean out my fridge and pantry of bits and pieces.
I also usually give them a small treat, like a handful of chocolate chips and craisins, or a Hershey's kiss, or something like that.
I usually plan on doing at least one snacky lunch per week for the kids. But if we happen to have another day where I need to use up bits and pieces of things, or I don't have anything else planned? Snacky lunch is a great backup.
Also? Sometimes I eat whatever's leftover as my own grownup snacky lunch plate. Depending on how much the kids leave me, I might supplement with a larabar or a smoothie, but I enjoy a snack plate too.
Your typical snacky lunch supplies might look a little bit different, but chances are there are some proteins, fruits, veggies, and carbs that you always keep around the house that your family enjoys.
What would you put on your snacky lunch plate?