Breakfast is one of my favorite meals.  Breakfast for dinner?  Also a good time.  Brunch?  If my children weren't such sticklers about eating at specific times now that they know how to look at a clock.  Basically, I love a good breakfasty meal.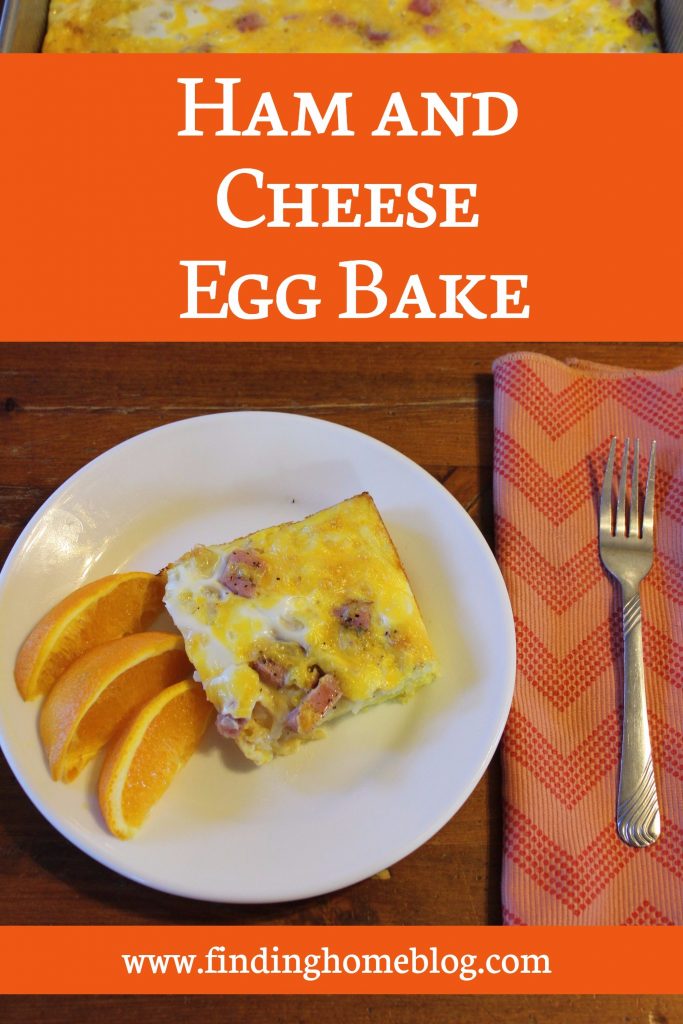 This ham and cheese egg bake is really easy to throw together, doesn't take that long to bake, and keeps well in the fridge for reheating for the next few days (if you have any left over!).
Ham and Cheese Egg Bake
Serves 8-10
Ingredients:
3 Tbsp. butter
20 oz. shredded potatoes
8 oz. ham steak, chopped
4 oz. cheddar cheese, shredded (about 1 cup)
12 eggs
1/4 cup milk
1 tsp. garlic powder
salt and pepper
Directions:
Preheat oven to 375ºF.  Put butter in 13×9 pan and pop in the preheating oven until the butter melts.  (I like using this USA Pan, because the egg bake comes out clean every time and I don't have to scrape it clean!)
Remove pan from oven and press potatoes onto bottom of pan, making a sort of crust.  Top with ham and 3/4 of the shredded cheese.  Sprinkle with salt and pepper.
In a medium bowl, whisk together the eggs, milk, and garlic powder.  Pour egg mixture over potatoes. Top with remaining cheese.
Bake for 30-35 minutes, until eggs are cooked through and a knife inserted in the middle comes out clean.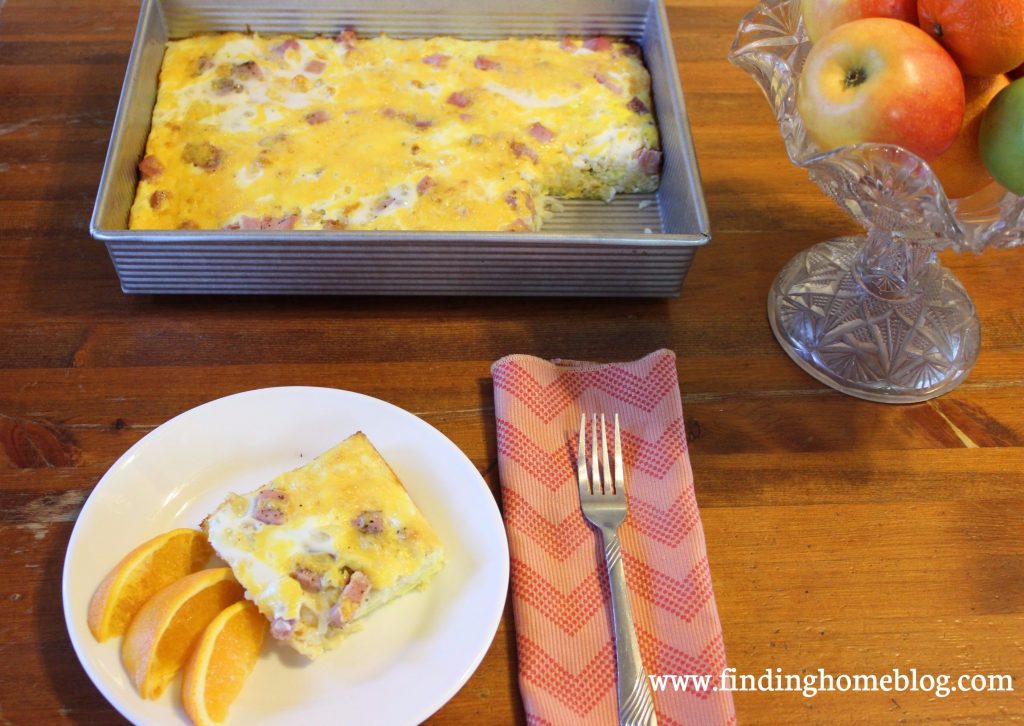 As with many breakfast recipes, you have options to make this one your own.  Don't have ham?  Use cooked bacon or sausage.  Want to add some veggies?  Go for it! Depending on how much you add, you may need to add another 1/4 cup of milk to the egg mixture so that it covers everything in the pan.
In college, egg bake was always one of my favorites to find in the cafeteria for breakfast, because I knew it was something yummy I could have for at least two days in a row.  And nowadays, anything I can make ahead of time and serve quickly for breakfast is a winner for me.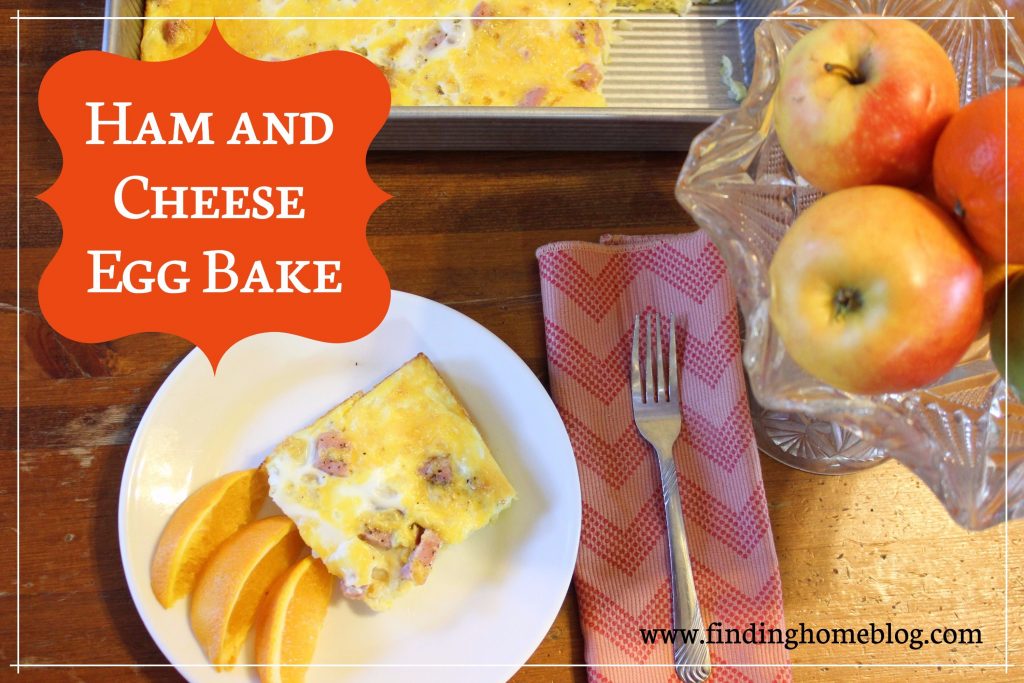 Are you an egg bake fan?  What's your favorite ingredient to include?
Disclosure: Some of the links in this post are affiliate links.  If you make a purchase through these links, I receive a bit of a commission at no additional charge to you.  Thank you for your support!
Related Posts: