Disclosure: Some of the links in this post are affiliate links. If you make a purchase through these links, I receive a bit of a commission at no additional charge to you.
Aldi is one of my favorite grocery stores, and they have a surprisingly big selection of gluten free products. Here are some of my favorites…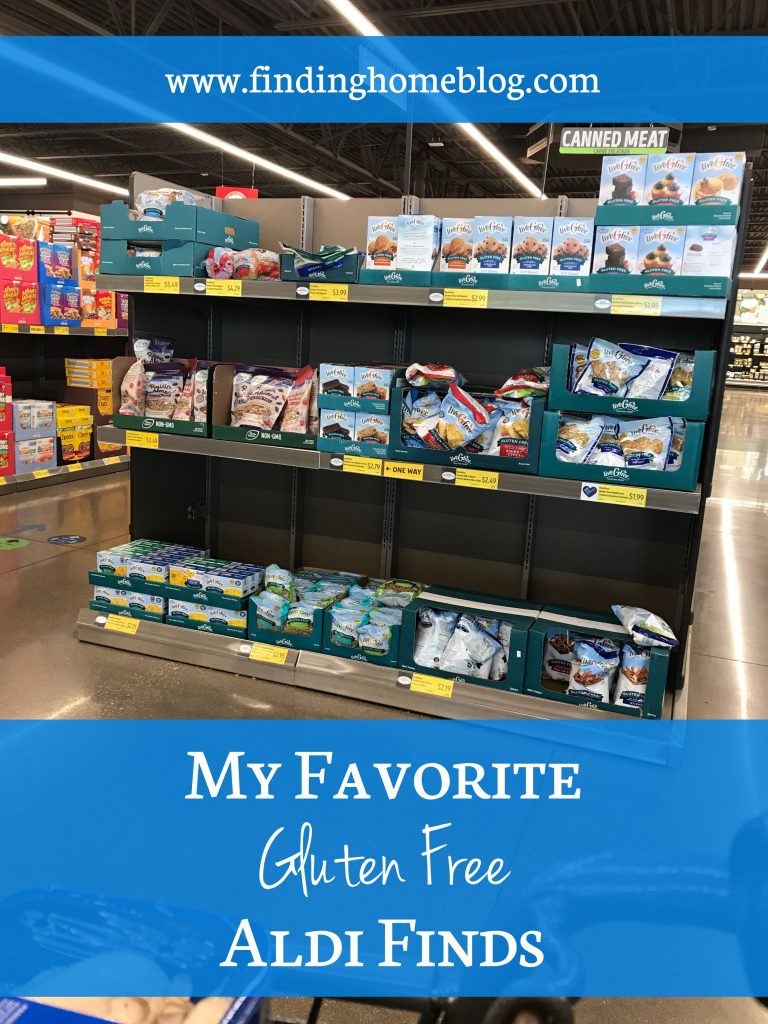 Gluten free basics
Aldi has a really awesome produce department. They have a great selection of dairy products (and dairy substitutes). They have a whole bunch of different types and cuts of meat. For anyone just starting out eating gluten free, these are the most basic components, and Aldi has all your bases covered.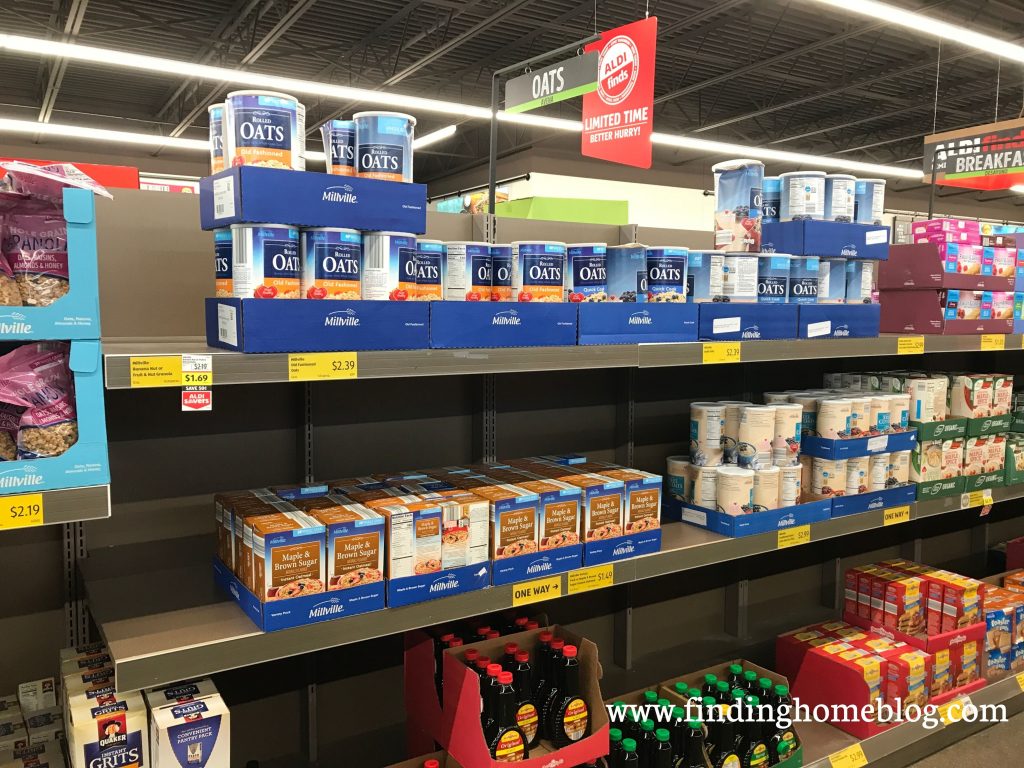 Baking Aisle
If you've been around here for any length of time, you know I'm all about the oats. (You can grab nuts and chocolate chips from this aisle, swing around the corner to get honey and peanut butter, and you've got energy bites).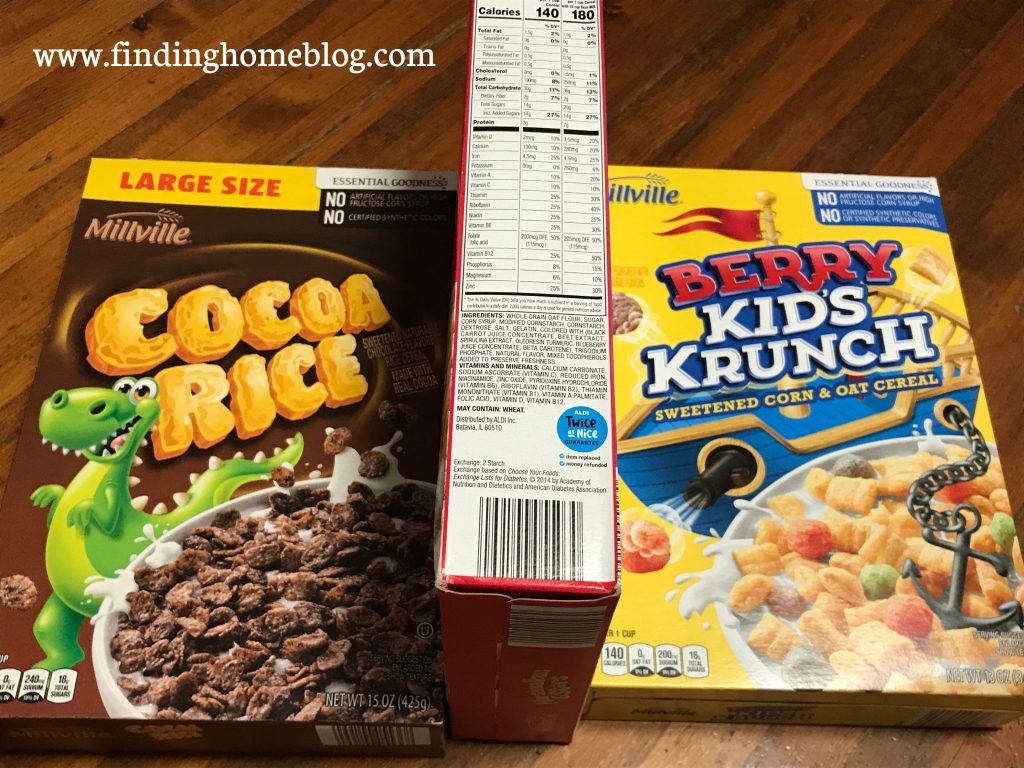 I also like that there are a few gluten free cereal options. My kids like these flavors, and the boxes are clearly labeled if they contain wheat, which makes shopping easy.
Gluten Free End Display
There are also a few gluten free baking mixes on the end display. I don't use these often, but they are tasty and it's nice to know that they're available. And they were definitely a lifesaver for birthdays when my girls were younger!
Speaking of the gluten free display, this holds lots of goodies, like:
Gluten free bread. I would compare this to the Udi's brand, but it's about twice the size for the same price.
Crackers. The sea salt crackers are delicious!
Snack bars. We used to buy these for the kids, because some of the other snack/granola bars that Aldi sells have wheat, but these don't.
Pasta. I like the rotini curly shapes better, but they have penne as well.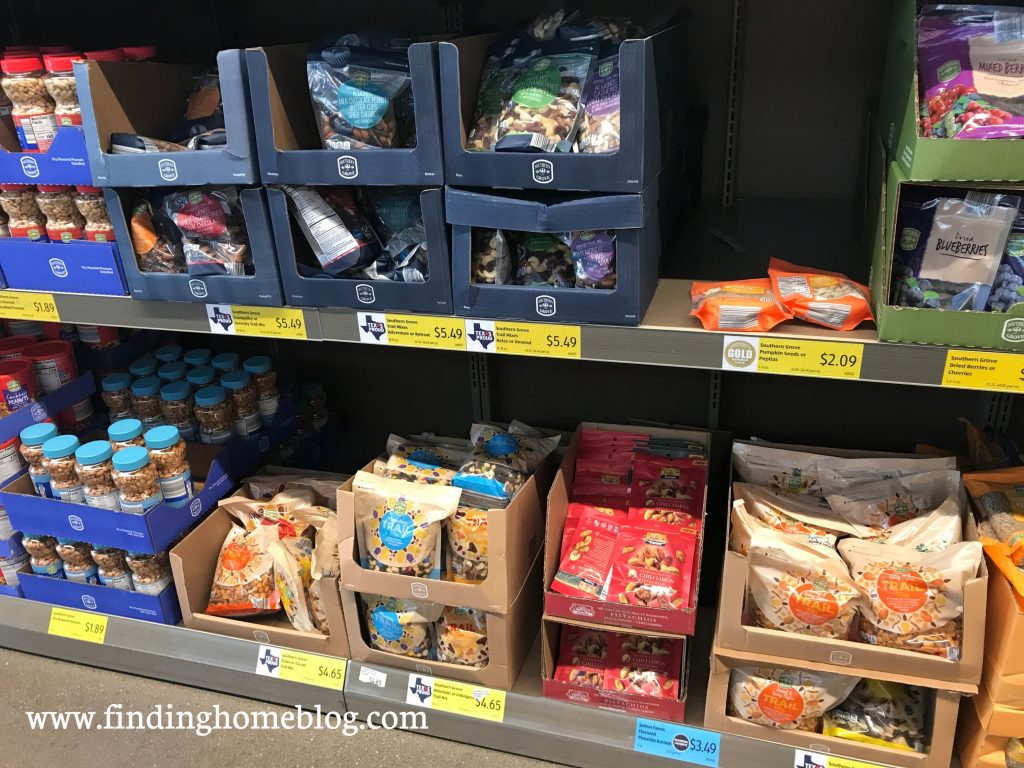 Snacks
I've mentioned a few already, but Aldi has some delicious gluten free snacks. I buy at least a bag or two of trail mix every time we go, and they have so many flavors to choose from! A few of them do have pretzels or other flour products in them, but there are plenty with just nuts, raisins, and chocolates.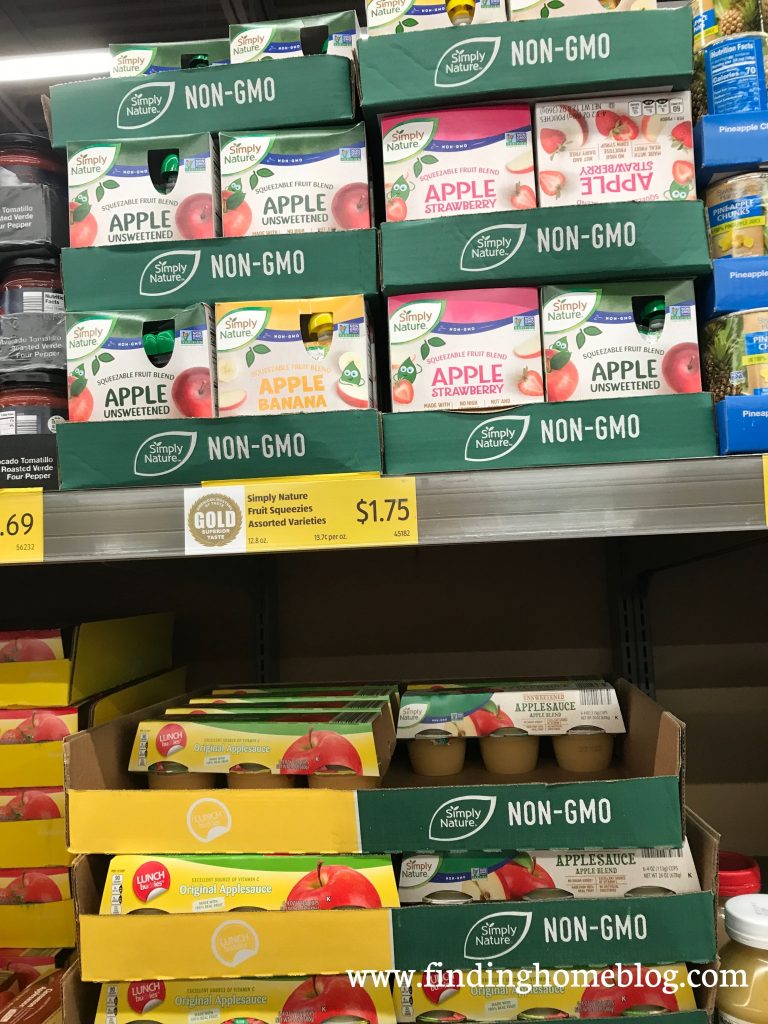 These are a fairly new addition to our snack arsenal, but my kids love the squeeze applesauce pouches. And they're very affordable for an easy snack option.
We also always grab a few bags of chips, and a few of the candy bars.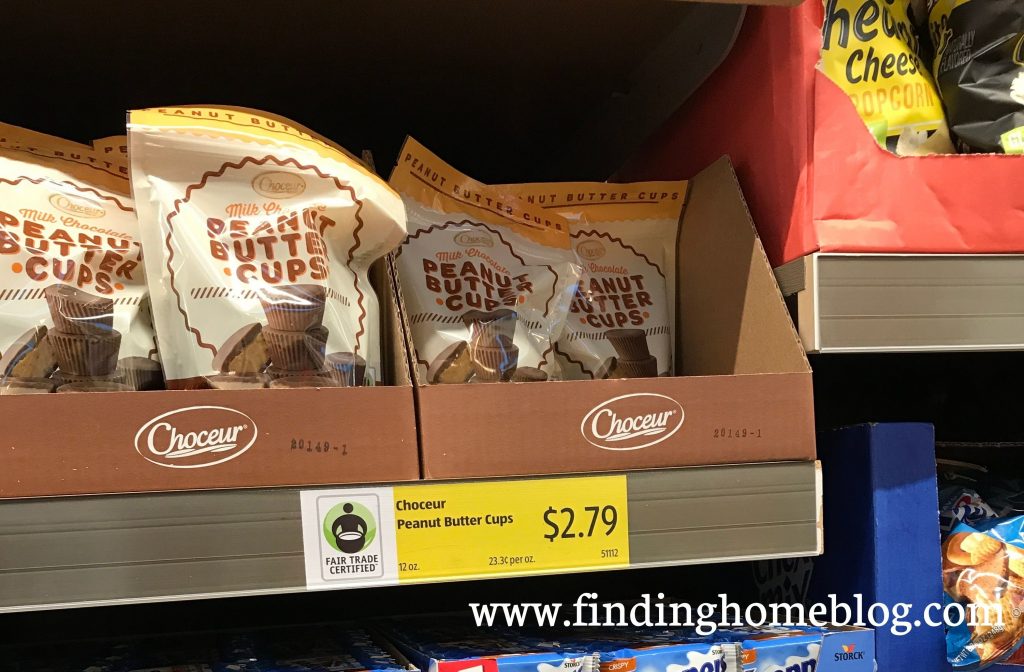 And probably my favorite Aldi gluten free find? The peanut butter cups. I get excited when I see these in stock, because they sell out fast, so I always grab two bags when they're actually there.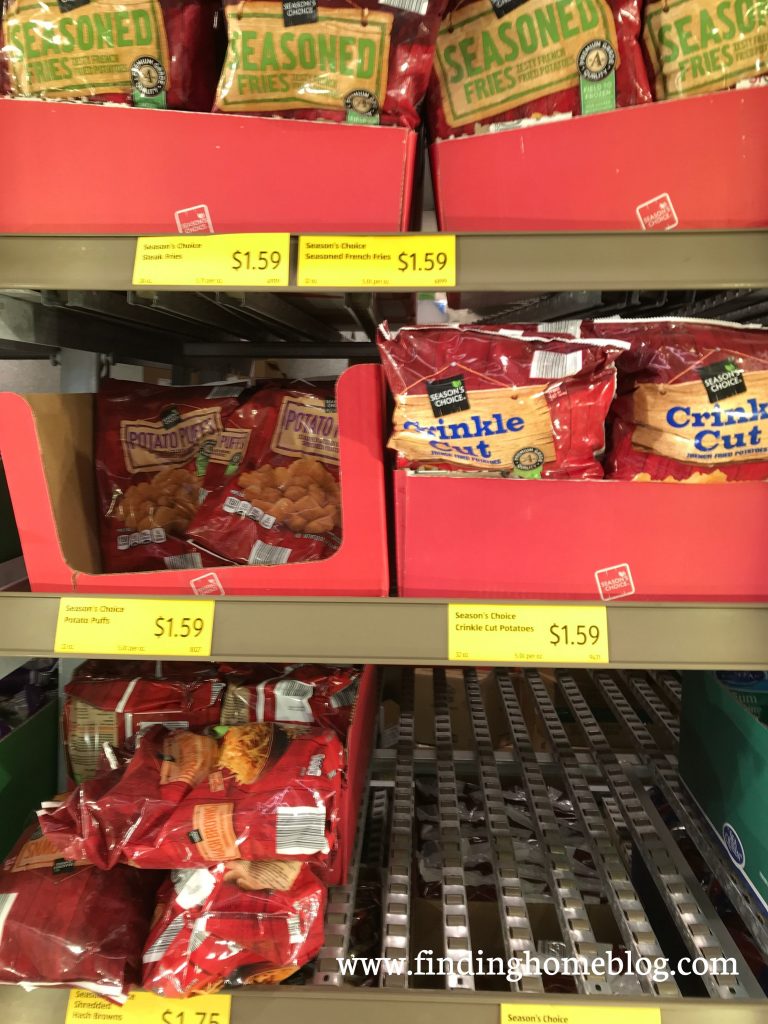 Frozen Aisle
We love the Aldi brand tater tots for gluten free tater tot casserole, and I also love that they're super simple with the ingredients. Not all tater tots are gluten free, which is silly, because they're potatoes, but there you go. I also occasionally buy the hash browns for egg bake and they're delicious too.
Aldi also has some gluten free convenience foods: frozen pizzas, chicken nuggets, and such. Again, not something we buy all that often, but it's nice to have an affordable choice when we do want to splurge.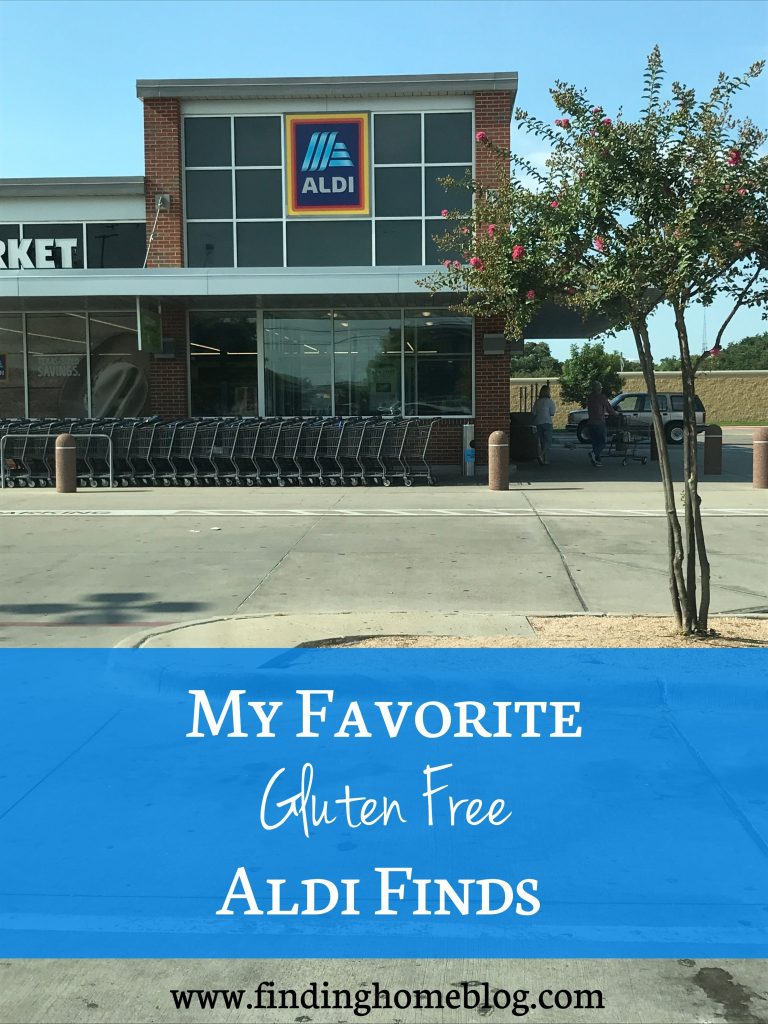 So those are my Aldi gluten free favorites, but I'm sure I missed something good. What yummy gluten free goodies have you found at your Aldi?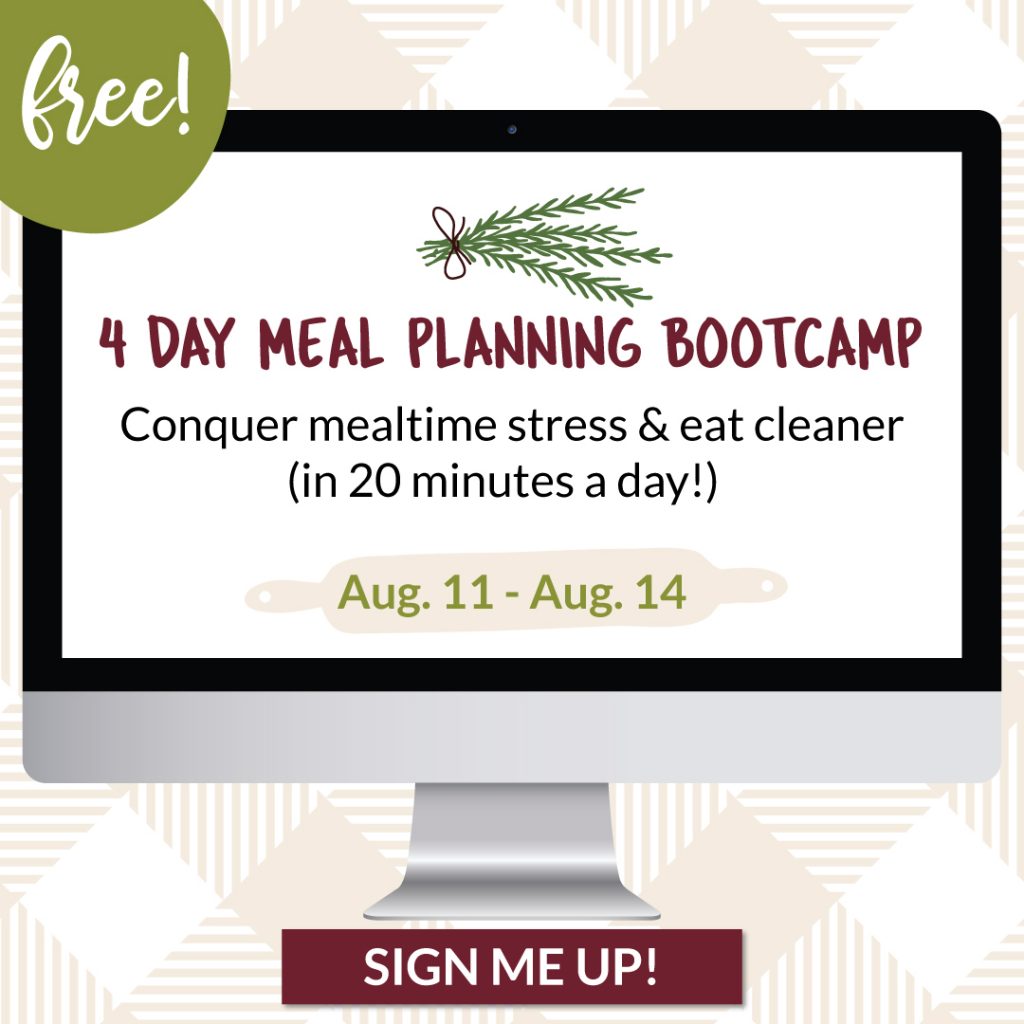 Want to put some of these yummy gluten free goodies into your meal plan, but not sure where to start? Or do you need to get your meal planning back into gear heading into back-to-school season? Take the 4 Day Meal Planning Bootcamp Challenge from Ultimate Bundles!
The challenge runs from August 11-14, 2020, and each day you'll get an email with tips and an action step to help get your meal planning easier and less stressful. Get all the details here.