For many years of my life, pesto wasn't even on my radar.  I didn't know what it was.  I didn't know what it tasted like.  I was missing out.
I don't want that to happen to you.  If you haven't ever eaten pesto, get to the store and buy the ingredients to make your own now!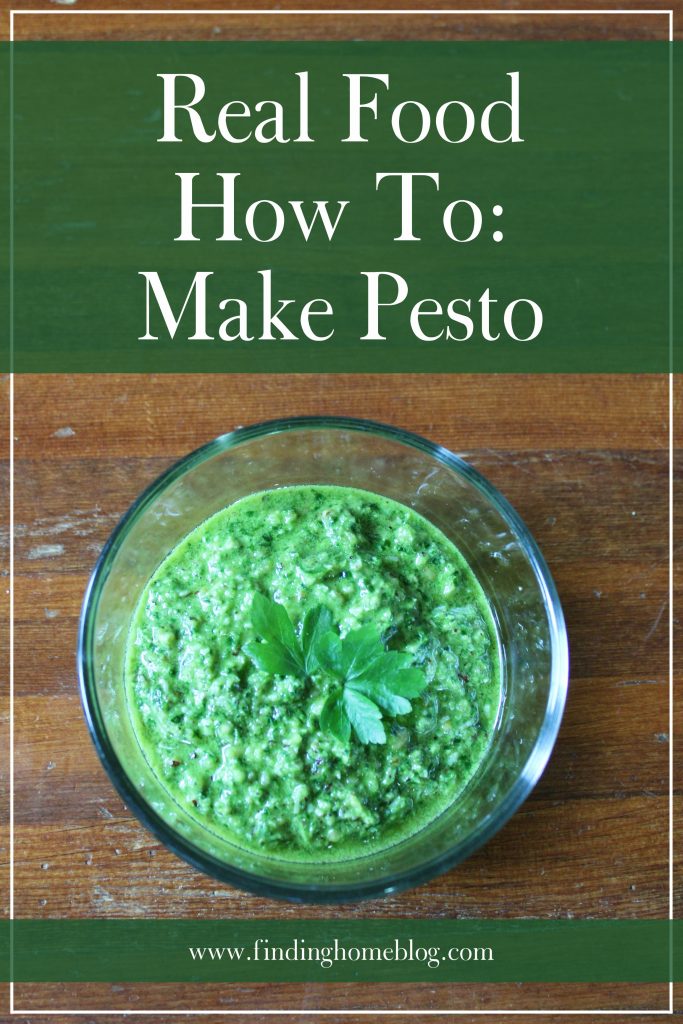 Pesto is a green sauce that originated in Italy many many years ago.  It's traditionally a combination of basil, garlic, pine nuts, Parmesan, and olive oil.  But there are dozens of variations that make for a delicious concoction, depending on your tastes (and your pantry).
In our house, I'm the only one who eats the pesto.  So I get to make it just the way I like it.  I usually make pesto when I have some extra spinach on hand, along with the parsley from the plant on our dining room table that I have somehow managed to keep alive for almost two years (the basil was not so lucky).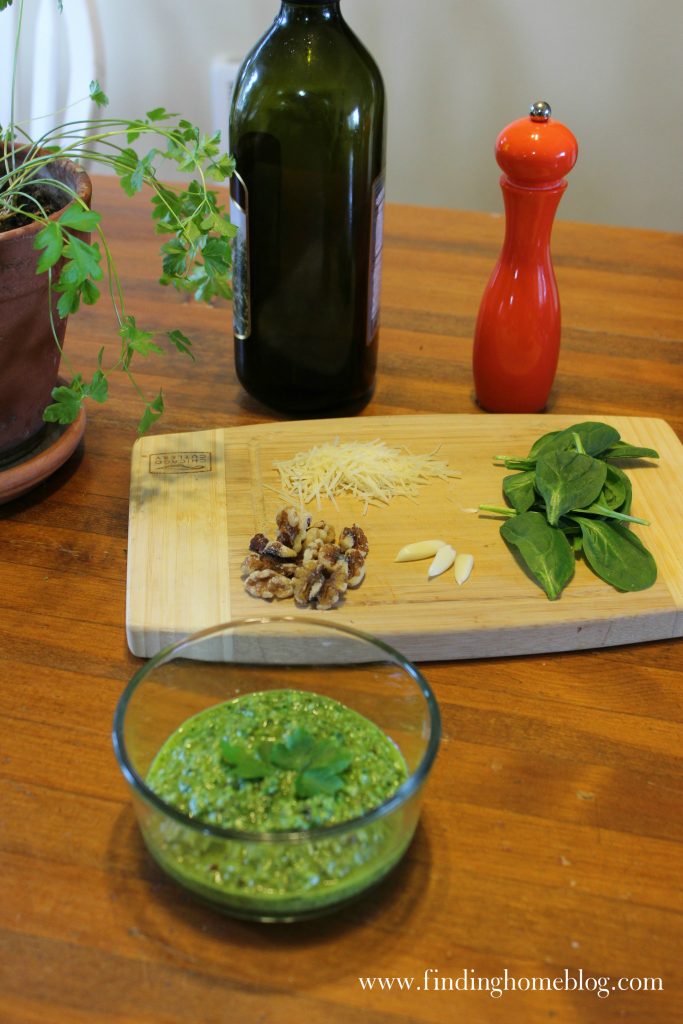 Katy's Pesto
Makes 4 servings
Ingredients:
2 garlic cloves
1/3 cup walnuts or almonds
1 cup of green ingredients: spinach, fresh parsley, fresh basil*
sprinkle of salt
1/3 cup shredded Parmesan cheese**
1/3 cup extra virgin olive oil
Directions:
Add garlic cloves and nuts to food processor (I like to use the attachment for my immersion blender). Pulse several times until broken down. Add greens, salt, and cheese. Blend until mixed together. Drizzle olive oil over the top and process until pesto reaches desired consistency. Add more olive oil to thin if desired.
*I usually trim several stems off of my parsley plant, giving me 1-2 Tbsp. of parsley leaves.  I put those in a measuring cup and fill the rest with spinach.  When my basil plant was still alive, I would grab several basil leaves with the parsley, and then fill the rest with spinach.  Use what you have! You can use only spinach, but your pesto won't be quite as flavorful.
**You can also leave the Parmesan cheese out for a dairy free, Whole 30 compliant pesto.
I like to spread this pesto on grilled cheese to eat with tomato soup, put it on a tortilla with a bit of cooked chicken and cheese, or occasionally just have a spoonful with some crackers.  If your family enjoys pesto, you could also use an entire batch as a sauce with your favorite pasta for an easy dinner.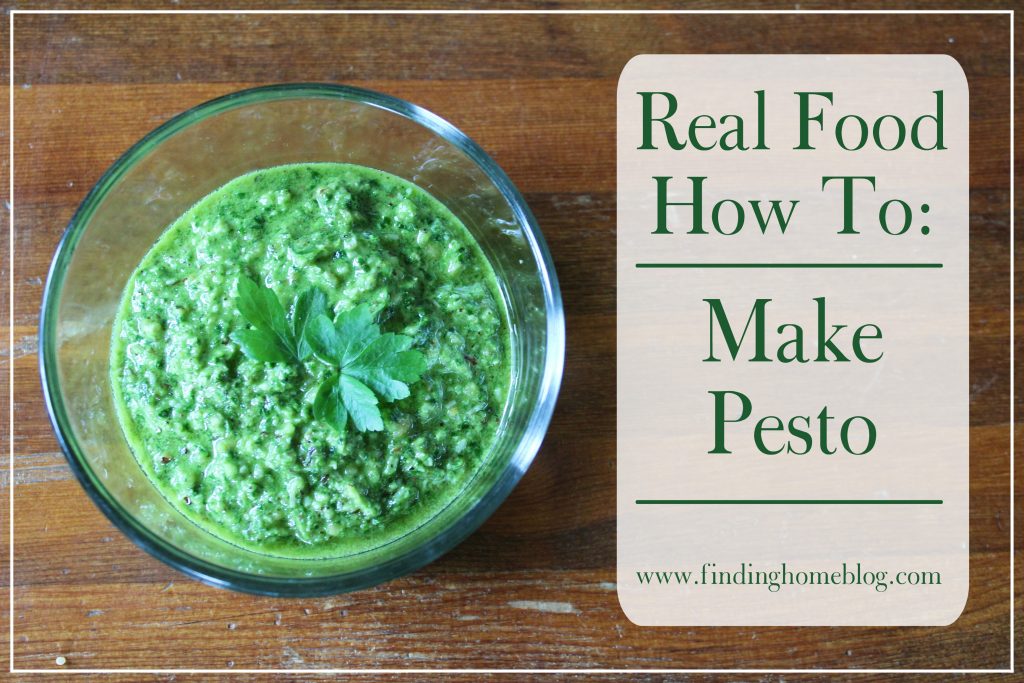 Have you ever tried pesto? What's your favorite combination?