I don't know about you, but I love when we switch to soup season.  Don't get me wrong – I love a good salad.  But I have far more yummy soup recipes in my repertoire than I do salads.  And you really can't go wrong with a good bowl of tomato soup and a grilled cheese sandwich.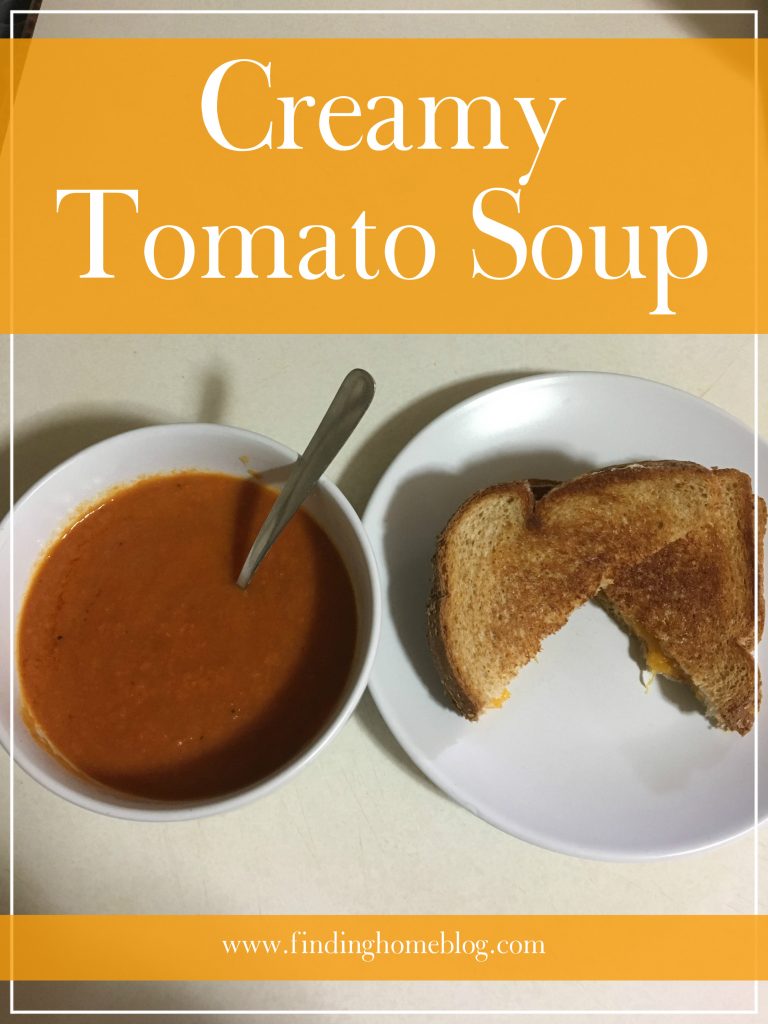 During winter, this creamy tomato soup is almost a weekly staple.  It comes together quickly and tastes warm and delicious.
Ingredients:
1 Tbsp. extra virgin olive oil
1 onion, chopped
2 carrots, peeled and chopped
2 garlic cloves, minced
14.5 oz can diced tomatoes, undrained
2 cups chicken or vegetable broth
1/2 – 1 tsp. salt (add larger amount if using homemade broth)
1/2 cup milk or cream (optional)
Directions:
Heat olive oil in a medium sized pot over medium heat.  Add onions and carrots and cook until softened a little bit, about 5 minutes.  Add garlic and saute until fragrant, about 1 more minute.  Stir in salt, tomatoes, and broth.  Heat to boiling, then simmer 15-20 minutes until veggies are soft.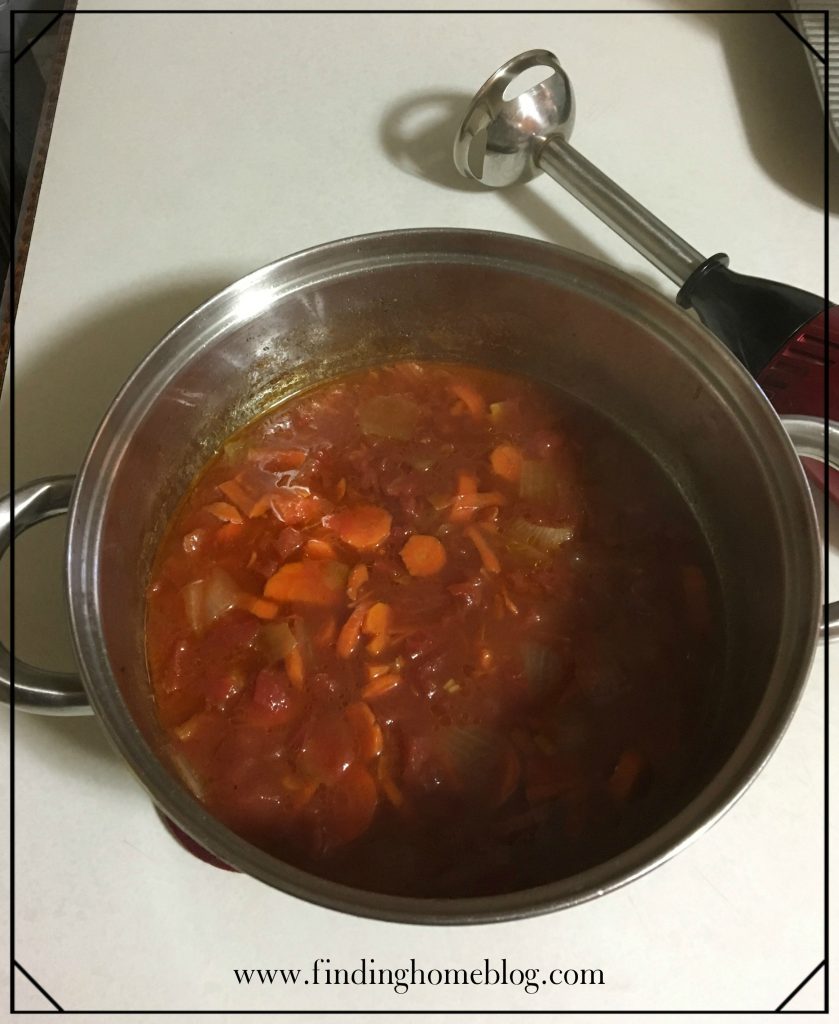 Remove from heat and blend using your immersion blender (or work with batches in your regular blender, but be careful, because it's hot!).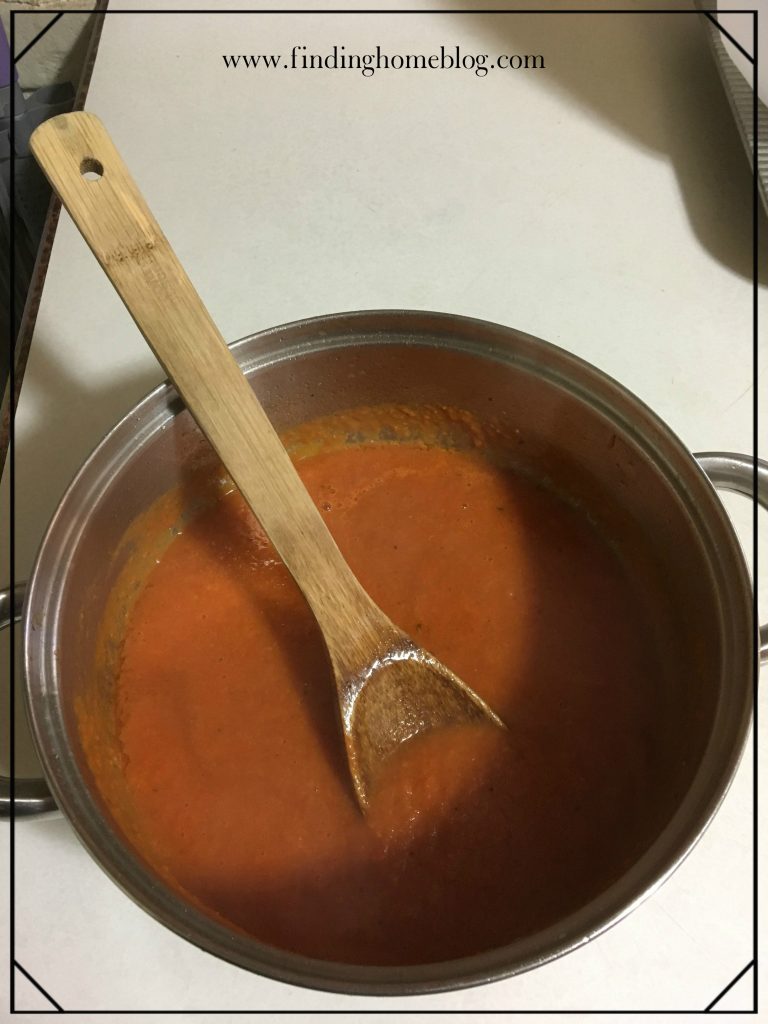 Stir in milk or cream for a creamier version (and to cool the soup down for impatient children), or leave it out for a paleo version.  Unsweetened coconut milk would also work.
You can also add 1-2 cups of cauliflower florets to the soup during cooking time, and they blend in beautifully as well!  I'll do that sometimes if I have a bit of extra in the freezer, and no one notices.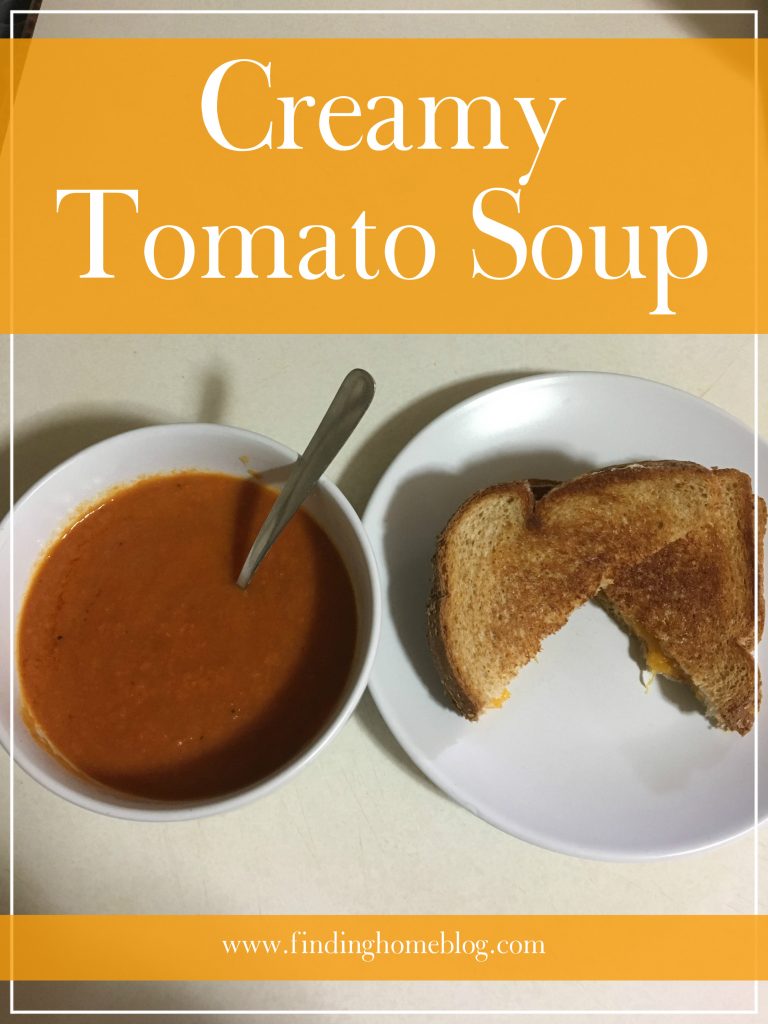 Are you a soup or salad person?
---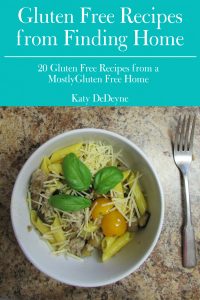 Want more simple, yummy recipes? Sign up below to get 20 recipes for free right now!